Where is the best whitewater rafting in the Southern U.S.?
I want to take a spring whitewater rafting trip in the U.S., but I hate being cold. Where should I go?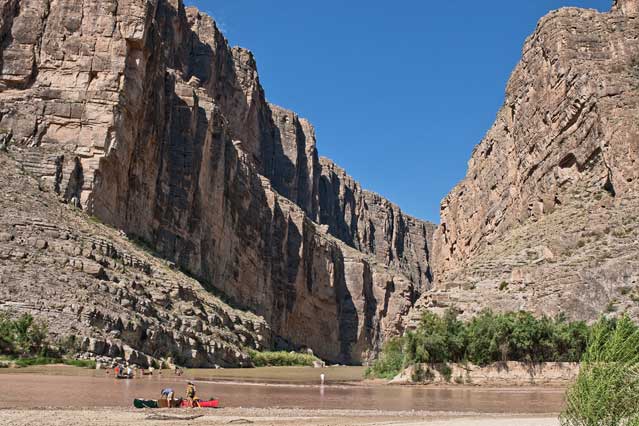 Heading out the door? Read this article on the new Outside+ app available now on iOS devices for members! Download the app.
You're not necessarily guaranteed to find anywhere exceptionally warm in the spring, but I do have some suggestions in mind—all in the southern half of the country, as you might expect. Try these trips to get away from the chill.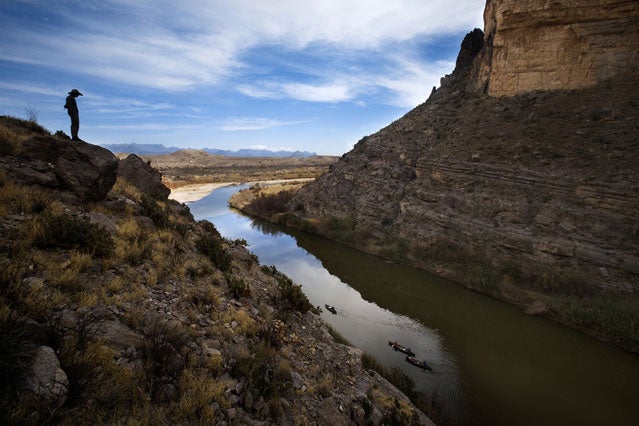 Big Bend National Park, Texas
The desolate 120-mile stretch of the Rio Grande that flows through Big Bend National Park doesn't quite have the thrills of the Colorado or Snake rivers, but it also largely lacks deep chills in the spring. This is actually a prime time of year to go: the wildflowers lining the stark canyons are bursting to life, but the weather's not too hot to make you spontaneously combust. The main course of rafting through the park is the narrow, seven-mile-long Santa Elena Canyon, where the limestone walls reach heights of 1,500 feet and some rapids can reach Class IV, if the water level is high enough. Trips generally range from one to three days.
Far Flung Outdoor Center runs trips starting at $130 per person.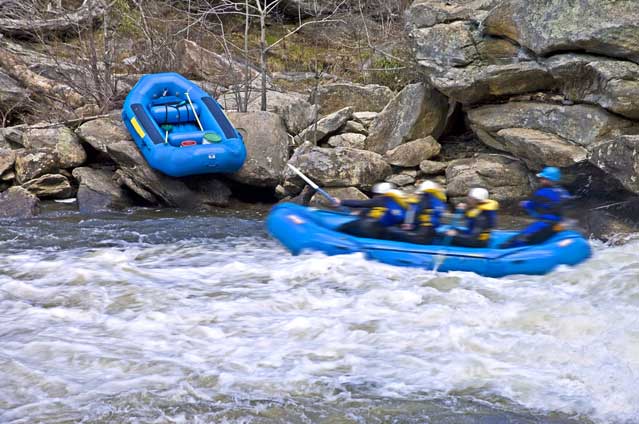 Upper Salt River Canyon, Arizona
Spring is really the only time to paddle the 50 miles of the Upper Salt River that run through the Sonoran Desert in Arizona, when torrents of snowmelt crank the rapids up to Class III and IV. The route passes through the lush Salt River Canyon, carved 2,000 feet deep into the White Mountains. Pack warm clothes for this trip, because nights can get chilly.
Salt River Rafting runs trips ranging from one to five days, starting at $109 per person.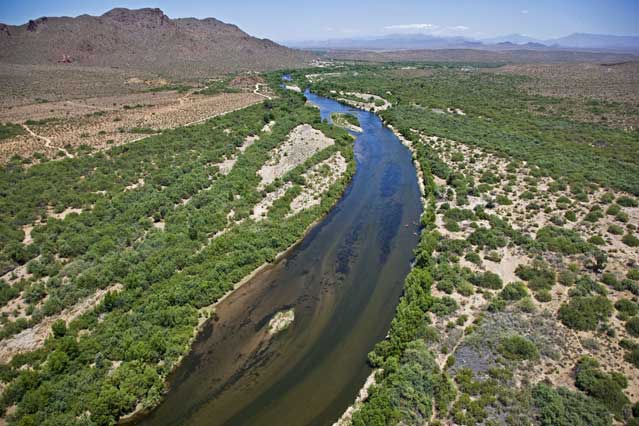 Chattooga River, Georgia
This spectacular river was the shooting location for Deliverance, and since it's nearly in my backyard, I'm going to refrain from any jokes about the banjo-picking locals. The 59-mile-long Chattooga begins near the mountain town of Cashiers in North Carolina, runs through Western South Carolina, and traces the border with Georgia before emptying into the Peachtree State. Blissfully, it's one of the few rivers in the South that's not dam controlled. The river hits its highest levels during Spring, gushing through thick, azalea-decorated forests. The biggest thrill ride is the portion through South Carolina and Georgia known as Section IV, where the rapids rise to steady Class III, IV and, for a quarter mile so terrifying that it could make Burt Reynolds's knees quake, V+.
Section IV takes a day to raft, and the Nantahala Outdoor Center has been running trips down it for nearly four decades. Trips start at $90.
Trending on Outside Online