20 Affordable Trips Around the World to Take in 2020
Some bucket-list destinations will be more budget-friendly than ever this year. Here's where to go to make your dollar stretch.
Heading out the door? Read this article on the new Outside+ app available now on iOS devices for members! Download the app.
Whether due to expensive flights, high exchange rates, or steep on-the-ground expenses, there are some places in the world that always seem unattainable to penny-pinching travelers. But with enough planning, the willingness to jump on bargain flights as soon as you see them, and the flexibility to fly to or from airports that are less convenient, even pricey destinations are doable on the smallest of budgets. Not only that, but 2020 is seeing more affordable international fares than ever before as airlines add new routes in a battle for dominance. We tapped a network of adventure travelers, as well as Scott Keyes, founder of the travel-deals newsletter Scott's Cheap Flights, for the 20 adventure locales to keep both your days and wallet full this year.
Go Because the Flights Are Cheap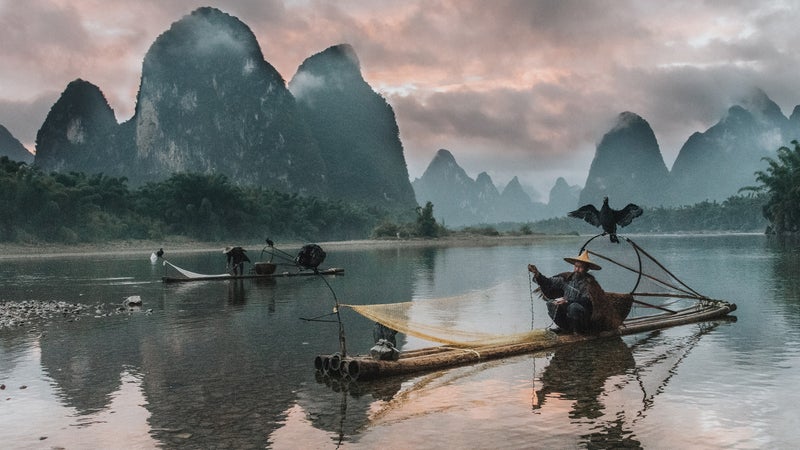 China
This will be a big year for adventure travel to China, as the country plans to open a handful of new and overhauled national parks modeled after the United States' own system. (Government officials visited Yellowstone and Yosemite for inspiration.) One of the most anticipated is Giant Panda National Park, which will connect dozens of reserves in the central Qinling Mountains to provide a unified, protected area for the animals. China has also been investing in high-speed bullet trains (a cheaper alternative to regional flights) from major cities to popular provinces; two such options are the Shanghai-to-Chengdu line (from $39.50), which passes through Qinling, and the Hangzhou-to-Huangshan line in the east (from $17.23), a region famed for its misted peaks. According to flight-search site Skyscanner, the lowest-priced round-trip tickets from Los Angeles to Beijing in March currently cost about $300 round-trip, so keep your eyes peeled for deals like this throughout the year.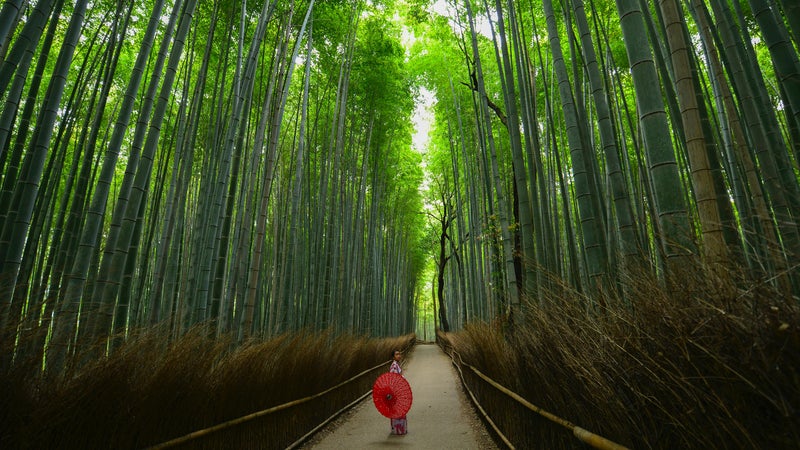 Japan
No matter what your priorities are in an active vacation, Japan can accommodate them. There are epic thru-hikes that trace ancient pilgrimage routes, like the 559-mile Michinoku Coastal Trail in the northeast; stunning rock formations along the north-central coast that can be explored by kayak, such as those found in San'in Kaigan National Geopark; and an abundance of public hot springs you can access for less than $15 (including one inside the Sapporo airport). An increase in international routes from Asian carriers has driven down ticket prices: Scott's Cheap Flights and Dollar Flight Club find fares as low as $300 to $400 round-trip from the West Coast and even cities such as New York—which is $1,000 below average. Once you're there, stay in pod hostels, where beds are tucked away into cubbies to offer more privacy than a standard bunk room, or camp at one of 3,000 sites in more than 30 national parks. Fill up for cheap by sticking to $5 bowls of ramen and udon, conveyor-belt sushi, or street foods. If you plan to travel between cities, invest in a Japan Rail pass, which starts at $271 for seven days of unlimited travel.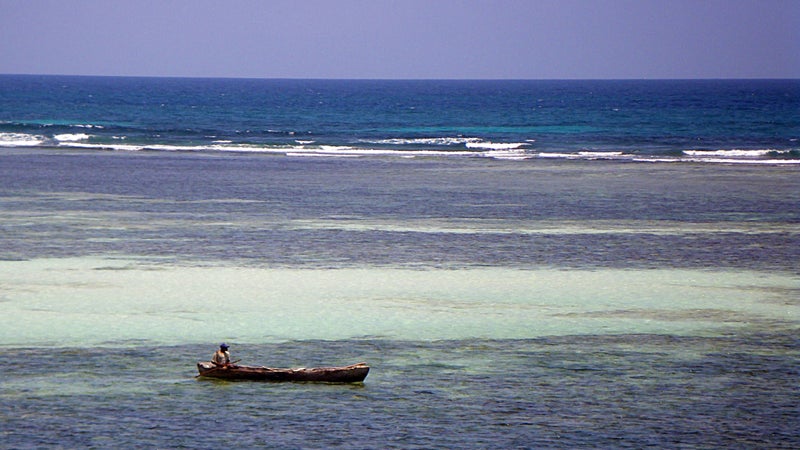 Kenya
Thanks to more flight connections from European hubs like Paris and Amsterdam, it's becoming increasingly affordable to travel to this East African nation. In 2019, Scott's Cheap Flights found fares as low as $557 between Nairobi and cities like New York, San Francisco, and Chicago. Safaris typically top the list of highlights here, but for something different, head for the coast. You'll find spectacular beaches like those at Watamu Marine National Park and Reserve, 90 miles north of Mombasa, known for its thriving turtle population and Gedi Ruins, an abandoned city believed to have formed during the 13th century. Stay in a shorefront hut or sleep out at Mida Ecocamp (from $29), a nonprofit that supports the surrounding community. Diani Beach, three hours south by car and also a short hop from Mombasa, puts you in a great position to access both stunning coral reefs for diving and snorkeling and nearby land-based adventure hubs for hiking and safaris. Its affordable and plentiful boutique resorts will make you think you're in Tulum, Mexico—but the beach scene here is far more low-key.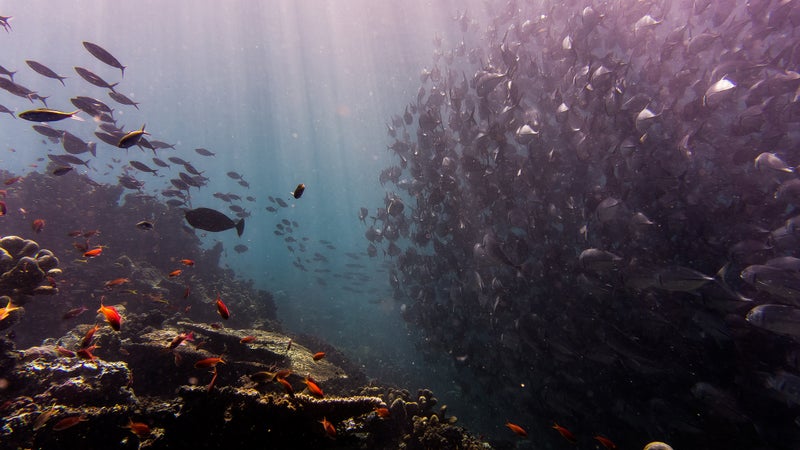 Malaysia
Ocean lovers should search for flight deals to Kuala Lumpur, where you can access incredible islands for world-class scuba diving and snorkeling. Sipadan Island, for example, has a huge concentration of sea turtles and uncrowded reefs—just 120 dive permits are issued per day, spread out among resorts on nearby islands and dive outfitters licensed to guide tourists. Bunks cost less than $20, and dive packages start from $175 at backpacker-focused hostels like Billabong Scuba and Uncle Chang's. With round-trip flights from New York in February currently starting around $500, and eight international airports across the country, it's possible to hit the city and island-hop from there with ease. It's worth spending a long layover in the capital, though, thanks to an incredible food scene and cultural attractions such as the Batu Caves, which house a temple and several Hindu shrines. Kuala Lumpur also makes a great starting point on a larger Southeast Asia itinerary: according to Scott's Cheap Flights, you can regularly find sub-$100 round-trip tickets to Singapore; Phuket, Thailand; and Bali, Indonesia.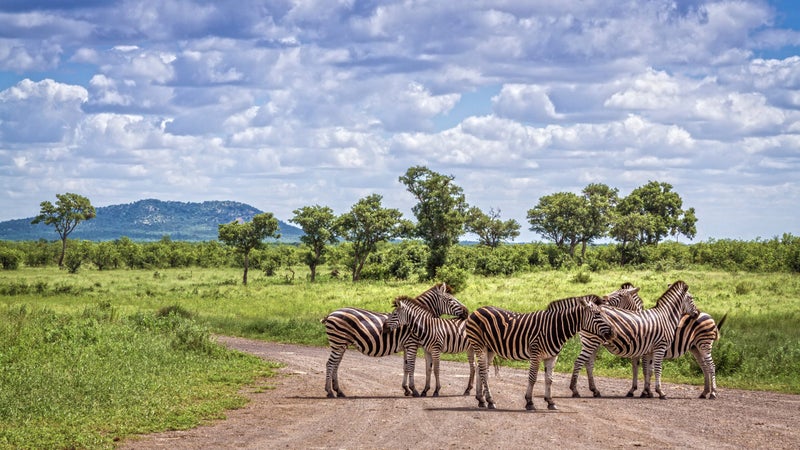 South Africa
Now is a good time to visit South Africa if high flight costs have been your barrier to going on a safari. Dollar Flight Club predicts that you'll be able to find round-trip flights from major U.S. cities to Johannesburg as low as $550 in 2020, especially between February and April, the ideal shoulder season for good weather, lower prices, and smaller crowds. A more affordable alternative to flying into Cape Town, Johannesburg is also a cheaper place to spend the night while you're waiting for that bush plane to a nearby game reserve: the 46-room Hallmark House, one of the city's trendier hotels, starts at $59. At nearby Kruger National Park, you'll find animals such as lions, leopards, and zebras, along with safari outfitters that range in price and trip duration. From Johannesburg, hop on a $40-to-$60 flight to Cape Town to snorkel with seals, peep at penguins, and scale Table Mountain.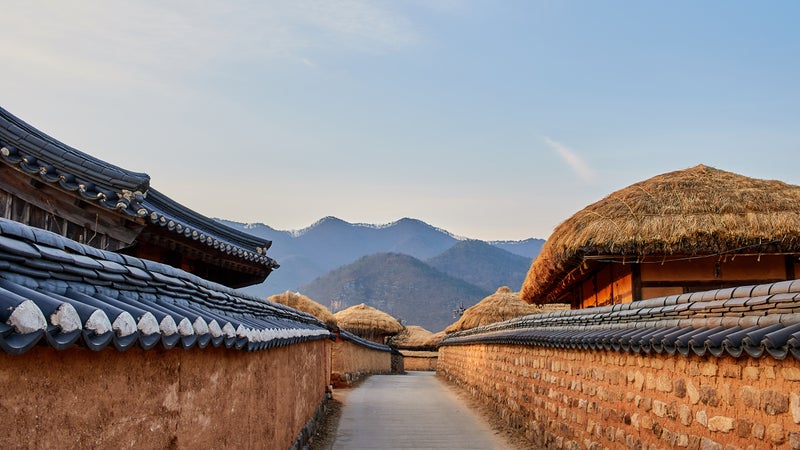 South Korea
For an even more affordable alternative to Japan, head to South Korea, which has just as many natural wonders and sites within easy reach of its urban centers. Bukhansan National Park, just 45 minutes south of Seoul by subway, offers challenging hikes and scores of established rock-climbing routes. The island of Jeju, with its massive surf breaks and Hallasan Mountain, the country's highest peak, is four hours from the capital by ferry. With Seoul as your base camp, check in to one of the hostels in Hongdae, a vibrant neighborhood that caters to students from the nearby arts college. Scott's Cheap Flights found deals from Los Angeles to Seoul under $500 round-trip in 2019 and expects to see even more bargains in 2020, thanks to Delta moving its Asian hub from Tokyo to Seoul.
Go for the Favorable Exchange Rate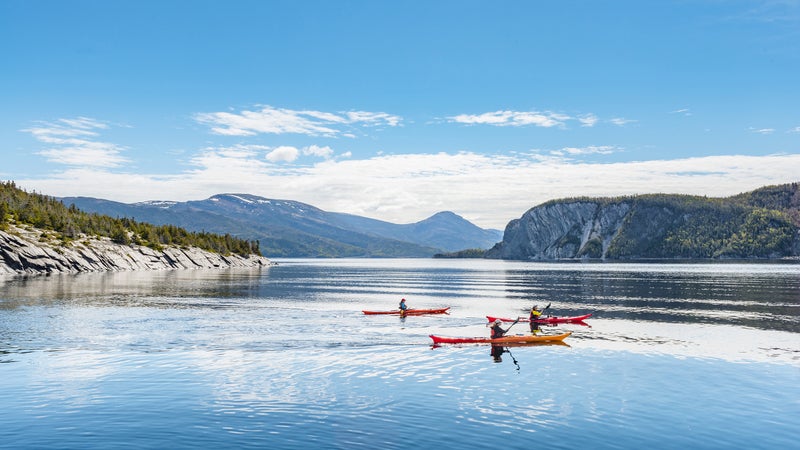 Canada
Canada has always been easy to get to from the U.S., since it's a doable road trip from many major cities in the northern states. Plus, a current exchange rate of about one U.S. dollar to 1.3 Canadian dollars makes it a solid budget destination. British Columbia and the Banff and Lake Louise area of Alberta typically get all the fame, but the far east is also full of adventure. Quebec has the 65-mile Saguenay Fjord, which you can paddle in the summer and cross-country ski when it's frozen in winter. Right off mainland Newfoundland, kayakers and canoers can island-hop for several days of camping in Fortune Harbor. The favorable exchange rate also means you can splurge on a luxury adventure, like heli-skiing in Whistler, British Columbia—a day with Blackcomb Helicopters starts around $575 per person for a group of four. Compare that to $1,190 per person for heli drops with Silverton Mountain in southwestern Colorado.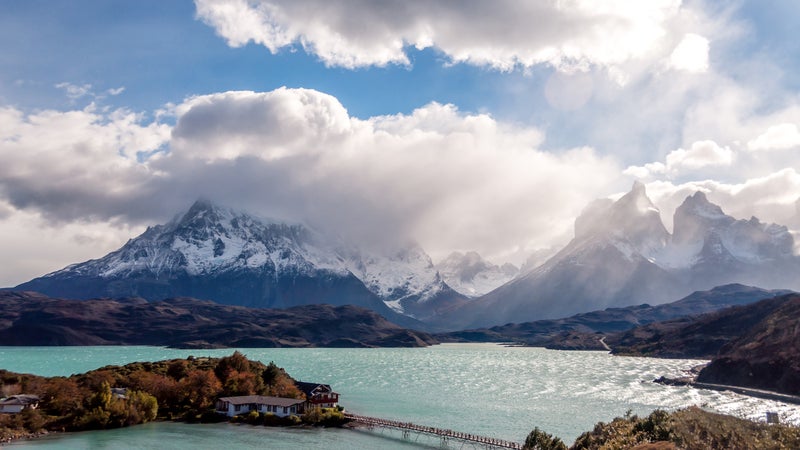 Chile and Argentina
It's never a bad time to hit Patagonia, but Dollar Flight Club predicts that tickets from major U.S. cities to Santiago and Buenos Aires could bottom out around $600 round-trip in 2020. On top of that, the Argentine peso has plummeted against the dollar in the past couple of years—our buying power there, currently at about one dollar to 60 pesos, is now three times what it was two years ago and nearly six times what it was at the end of 2014. For the second year in a row, the path of totality for the solar eclipse will pass through both countries on December 14. But this year comes with an extra bonus: the eclipse will occur in the middle of the Geminid meteor shower. Consider watching from a campsite at Villarrica National Park in Chile's Lake District; main attractions include the active 9,340-foot Villarrica and 12,388-foot Lanín volcanoes, the latter of which straddles the Argentinean border. Staunch eclipse chasers are known to book out hotels years in advance, so find lodging as soon as possible if you plan to join the totality craze.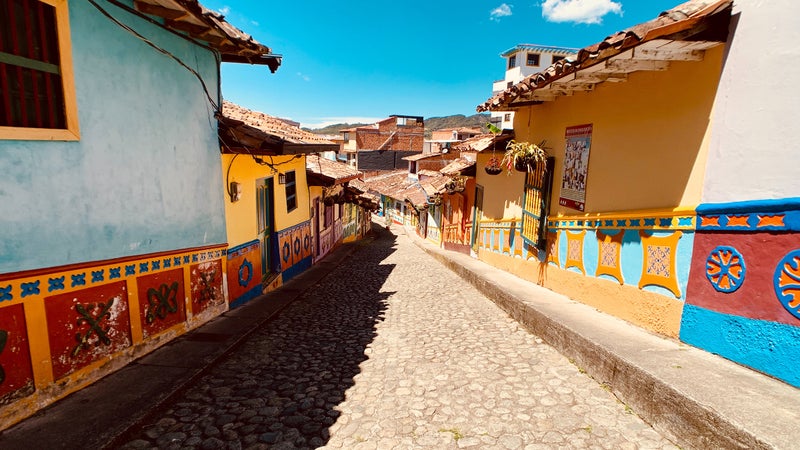 Colombia
Yes, it's safe to visit Colombia, and 2020 is the perfect time to go. It's not yet overflowing with tourists; large swaths of backcountry, previously unwise to visit due to threats of violence, are now accessible for hiking; and money goes far there, even in the big cities of Bogotá, Medellín, and Cartagena. One dollar yields about 3,300 Colombian pesos, around the cost of a beer. Medellín makes a great base camp for exploring the colorful rural towns around the mountains of Antioquia, like Jardín, where hiking and locally grown coffee abound. For backpacking treks, aim for one of the country's many páramos, otherworldly ecosystems high in the Andes where frailejones, low-growing trees that look a bit like giant pineapples, sprout out of the marshy ground like a scene from The Lorax. Bus travel around Colombia is often under $10 each way, and domestic flights can cost less than $50 round-trip, so it's easy to explore several cities over a week or two. Flights to Bogotá from major Florida airports start around $188 round-trip, according to Skyscanner.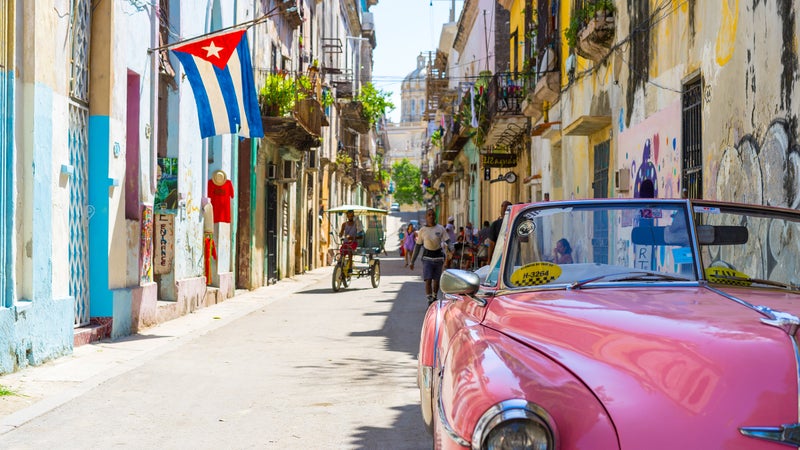 Cuba
Even though the Trump administration has limited travel to Cuba, it's still possible to go, and this year will be especially great for folks traveling on a budget. In anticipation of a major change to the currency system, many Cubans are currently buying American dollars on the black market in hopes of protecting their assets against potential devaluing. Because of that, the dollar now stretches further than normal. From Havana, head west to Las Terrazas, a relatively little-known Unesco Biosphere Reserve on the same bus route as the touristy and mountainous town of Viñales. The reserve's lush forests are home to the cascading Baños del San Juan, a picturesque set of swimming holes you can hike to. If beaches are more your speed, try Matanzas, an alternative to the nearby resort hot spot of Varadero, where you can snorkel among coral reefs from relatively empty strands. Rooms on Airbnb run under $30 a night throughout the country, but just ask around for a casa particular once you arrive; marked with official signs, they're essentially an analog, government-regulated Airbnb where Cuban families make extra money by renting out rooms in their homes.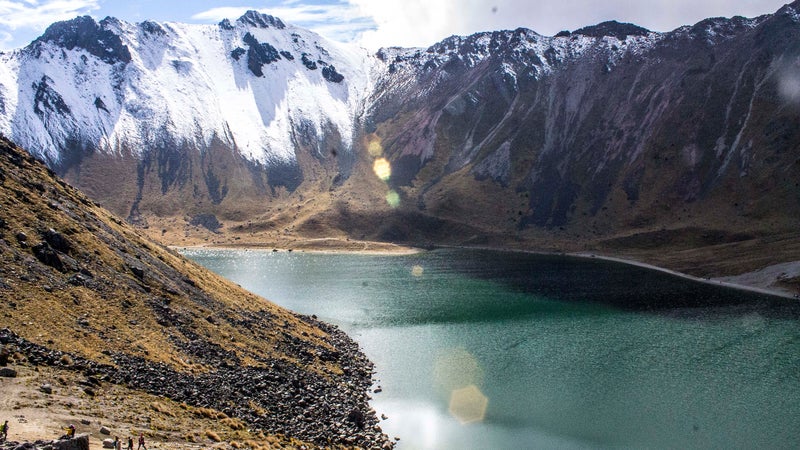 Mexico
The bustling urban center of Mexico City, home to nearly nine million people, is extremely cosmopolitan, with stunning architecture, leafy parks, and truly world-class restaurants. Come for the tacos—Eat Like a Local will take you on a spectacular walking tour of the best taquerias and mezcal bars in the hip neighborhoods of Roma and Condesa (from $100)—but stay for the surrounding mountains, forests, and ruins. Just an hour northeast of the capital are the giant pyramids of Teotihuacán, whose architects are still a mystery. About two hours southwest from the urban sprawl, you'll find Nevado de Toluca National Park, home to Mexico's fourth-tallest peak, a 15,400-foot extinct volcano of the same name. And in Valle de Bravo, two hours west of Mexico City, Lake Avándaro and its surrounding jungle are adventure playgrounds filled with singletrack for bikers, wind for kitesurfers, and thermals for paragliders. Travel between cities is also easy and affordable, with long-distance bus tickets still under 560 pesos ($30). Not to mention, buses typically have seats that resemble easy chairs, which feel simply luxurious compared to American Greyhounds.
Go for the Free and Low-Cost Outdoor Adventures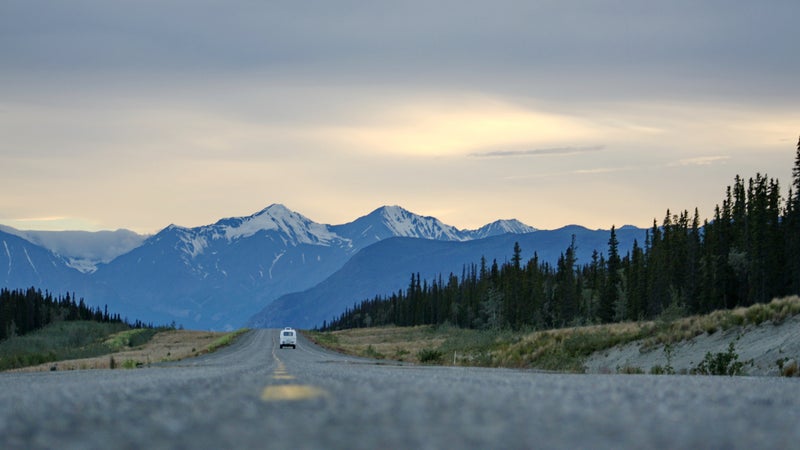 Alaska
If finding more peace and quiet is on your list of New Year's resolutions, a trip to Alaska might be just what you're after. Alaska has some of our largest and least-visited national parks, where you're unlikely to run into other people. Gates of the Arctic National Park, for example, saw less than 10,000 visitors across its 8.4 million mountainous acres in 2018. Part of that is because the park has no roads—the easiest way in is by air taxi—but if you've got time and a small budget, you can trek in from the village of Anaktuvuk Pass or the Dalton Highway. While the barrier to exploring the 49th state has traditionally been the high cost of traveling there, that's changing quickly. Alaska and Delta Airlines are currently duking it out to be the top carrier to cities in the last frontier. In 2019, Scott's Cheap Flights saw fares as low as $154 from Seattle to Anchorage and round-trip tickets from Minneapolis, Detroit, and Albuquerque, New Mexico, for under $350. If you don't live near one of those cities, you may still be able to save on flights by booking a separate ticket from your hometown to an Alaska or Delta Airlines hub such as Los Angeles or Seattle.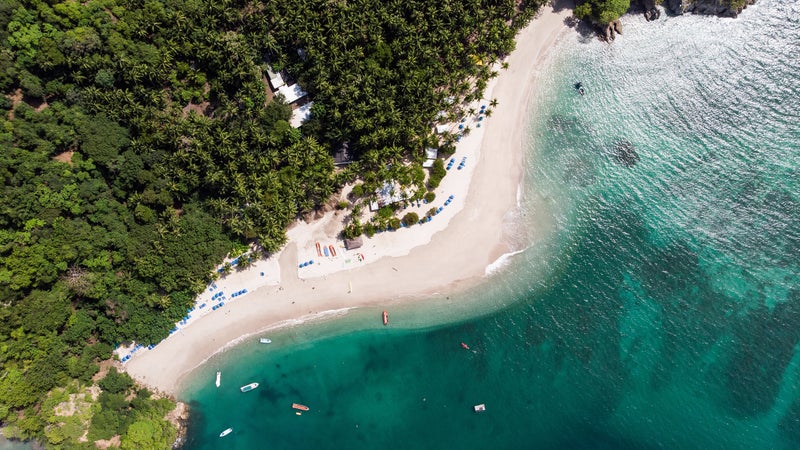 Costa Rica
Costa Rica is the ultimate destination for budget travelers. There's an abundance of round-trip flights from major U.S. cities as low as $200, the exchange rate is favorable, and a huge variety of outdoor adventures there are free or low-cost. Many national parks have fees of less than $15 per day, including Monteverde Cloud Forest, a three-hour drive northwest of San José, home to 2.5 percent of the world's biodiversity. Another three hours north is La Fortuna, a well-known adventure hub whose crown jewel is Arenal Volcano. The area is full of zip lining, natural hot springs, and hiking trails that incorporate suspended pedestrian bridges, like those at Mistico Arenal Hanging Bridges Park. Costa Rica also has pristine beaches and coral reefs for snorkeling and scuba diving, not to mention lots of opportunities to see wildlife in its many different ecosystems. Head to Ballena National Marine Park for a chance to spot breaching whales and dolphins, then take a water taxi to Tortuguero National Park, where sea turtles nest on protected shores.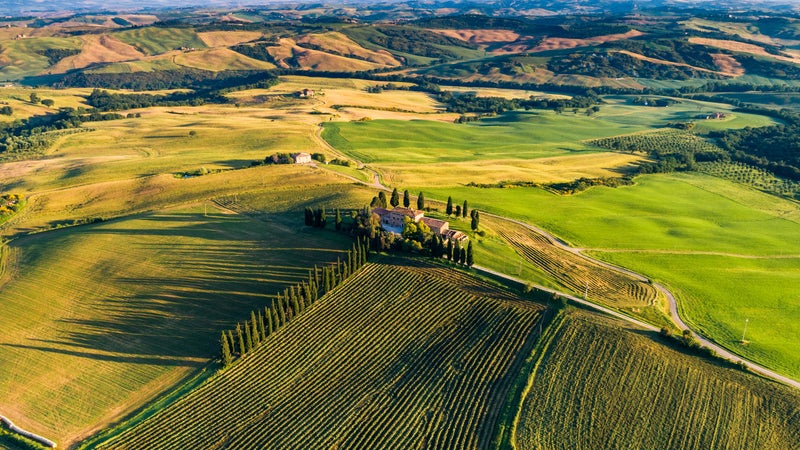 England to Italy 
You've almost certainly heard of Spain's Camino de Santiago, a roughly 500-mile journey from Saint-Jean-Pied-de-Port, France, to Santiago de Compostela, Spain. But the 1,240-mile Via Francigena, which passes through idyllic British, French, Swiss, and Italian towns, is far less crowded. In 2015, 25,000 people hiked this ancient trade route that extends from Canterbury, England, to Rome, which is a quarter of the number of hikers on the Camino every year. If you only want to do a few days, choose the Tuscan part. You'll walk or bike along rolling hills and past small towns with restaurants that serve unbeatable local wine, cheese, and charcuterie. The trail itself is free and does not require a guide, and the Via Francigena European Association offers an interactive map of hostels and hotels along the trail that offer discounts for walkers. If you prefer to have someone else handle the logistics, however, SloWays runs self-guided tours, ranging from $164 for two nights and up to $5,826 for 50 nights, that cover the entire 400-plus mile Italian stretch of the route, with breakfast and luggage transfers between each hotel.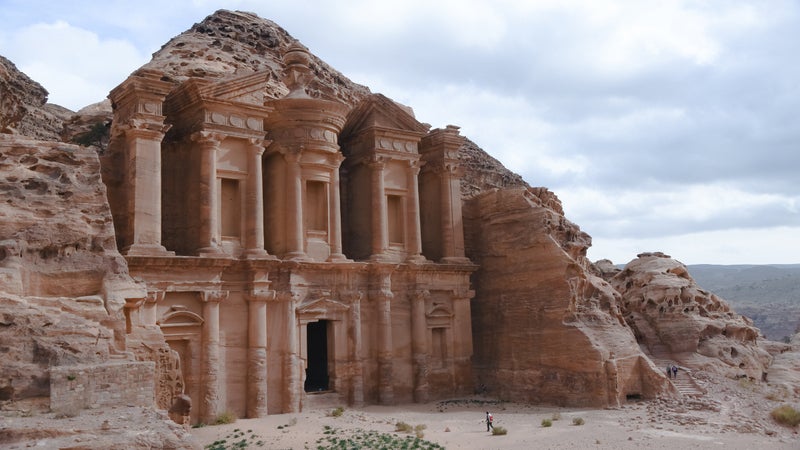 Jordan
If you think of Jordan as a barren desert, you've got it all wrong. The 400-mile Jordan Trail extends the length of the country from the northern town of Umm Qais, dotted with hot springs and oak forests, to the southern tip of Aqaba, on the shores of the Red Sea. Some of the more iconic sections pass through Wadi Rum—a classic desert landscape, complete with camels—and the ancient city of Petra, which is all the more stunning when you've arrived there on foot. It's easy and safe to do the trek without a guide, with Jordan Trail's official website providing detailed information about each leg. If you prefer to go with a crew, the organization holds an annual guided thru-hike—this year's runs from March 6 to April 18. You can join for one or up to eight regional sections or do the whole thing. The trek includes all meals and accommodations at homestays and serviced campsites (starting at $3,150). If you go on your own, plan a trip for winter, early spring, or fall, as summer temperatures can be unbearable starting in May.
Kyrgyzstan
This mountainous nation is largely under the radar for U.S. tourists, but its national park system is worth exploring. According to Skyscanner, flights to Bishkek start around $650 from New York, and once you get there, you can all but put away your wallet. Bus travel within the country is quite cheap, and you don't need a guide to hike in the country's national parks. Journal of Nomads, a blog that also runs its own backcountry trips, offers an impressively in-depth guide to trekking there, including detailed information on the costs of public and private transportation. One highlight backpackers should consider is a four-day loop to Lake Ala-Kul in the country's northeast, with powder-blue waters at 11,600 feet. Along the way, you'll find hot springs, dramatic mountain views, and virtually no tourists. Alpine weather is unpredictable year-round, but the summer months are best for hiking to avoid blizzard conditions at high altitude.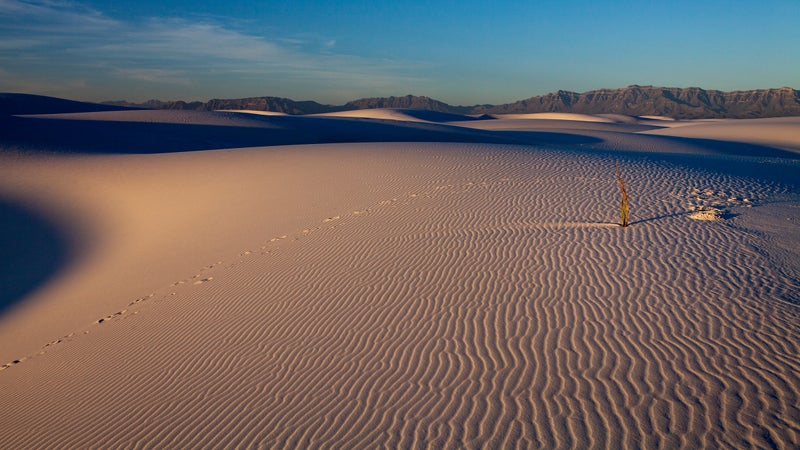 New Mexico
Of course we're partial to Outside's home state, but it's an objective fact that New Mexico is underrated. Its northern neighbor Colorado might receive all the glory—and more than twice as many tourists—with its 14,000-foot peaks and international ski destinations, but New Mexico is full of landscapes that you wouldn't expect to find in the Southwest. Road trips here can incorporate the pristine gypsum dunes of the nation's newest national park at White Sands, near the state's southeastern border, the lava fields of Valley of Fires Recreation Area, the formations of Carlsbad Caverns, and the sunken pools of Bottomless Lakes State Park. Ghost towns and natural hot springs are dotted throughout the state, as are ancient ruins like those the Ancestral Pueblo people left behind at Bandelier National Monument. There's also great skiing, with affordable lift tickets beneath 13,000 foot summits at resorts such as Ski Santa Fe and Taos Ski Valley. Thanks to its varied terrain and dry climate, the weather is palatable year-round, but spring and fall are the best times to go to avoid hot temperatures. Inexpensive hostels, National Park Service campgrounds, and an abundance of national-forest and Bureau of Land Management areas make it a cheap place to road-trip for a few days or a few weeks.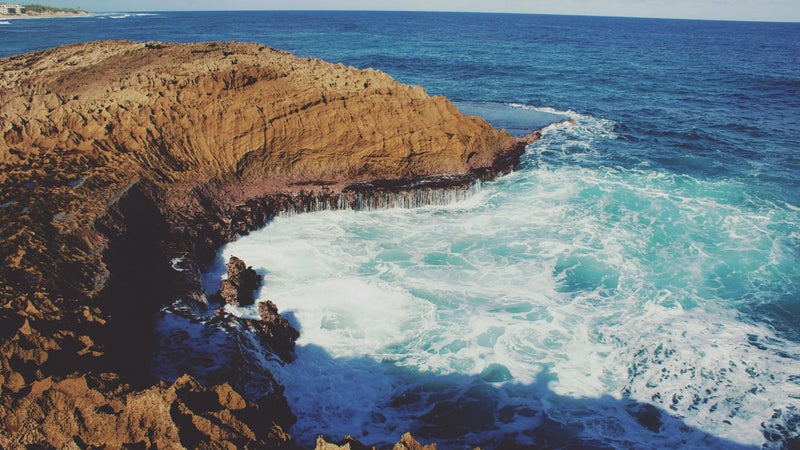 Puerto Rico
As a U.S. territory, Puerto Rico is an easy trip for U.S. citizens who want to feel like they're going abroad without really leaving home. While some areas are still recovering from the 2017 hurricane and recent 5.8-magnitude earthquake, there are plenty of adventure-filled destinations surrounding San Juan that are up and running. In December, Spirit Airlines announced it will expand its daily nonstop flights to the capital, with new routes from Boston starting in February and additional daily flights from Philadelphia; Baltimore; Newark, New Jersey; and Orlando, Florida. Once you're there, rent a car for under $15 a day and tour the island's many natural wonders, such as El Yunque, the only tropical rainforest in the national forest system. From there drive the 45 minutes to Ceiba and take a $3 ferry to smaller islands like Vieques and Culebra for scuba diving. Or head to La Parguera, a two-hour trip southwest from San Juan, to experience one of the country's famous bioluminescent bays, which glow blue at night when you paddle or swim through them. 
Go for These Bargain-Basement Tour Deals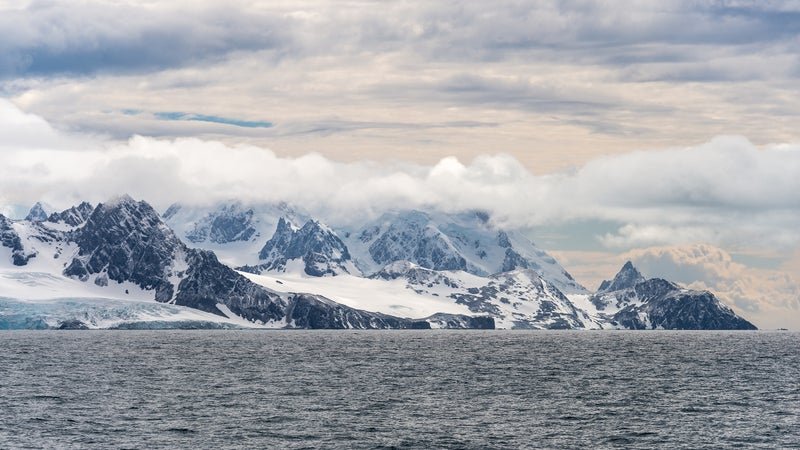 Antarctica
OK, we know: Antarctica is not budget friendly, no matter how you slice it. But relative to what it can typically cost to visit this end of the earth, you can find steals if you can drop everything and book a trip right now. Peregrine Adventures and Quark Expeditions, for example, are both offering last-minute sales for some of their February cruises at up to 50 percent off if you book by January 15. The most economical option still available from Quark Expeditions is its 11-day Antarctic Explorer trip departing from Buenos Aires, which starts around $7,300 per person (compared to usual prices of $9,500 to $10,500) for a twin bunk. Peregrine's ten-day Antarctic Explorer trip departing from Ushuaia, Argentina, has triple bunk rooms starting at $6,900 per person, 50 percent below the typical cost. Both Scott's Cheap Flights and Dollar Flight Club have identified Buenos Aires as a hub for bargain flights next year. Need some time to save up? Keep an eye on end-of-year promotions for Antarctica travel in late 2020 and early 2021.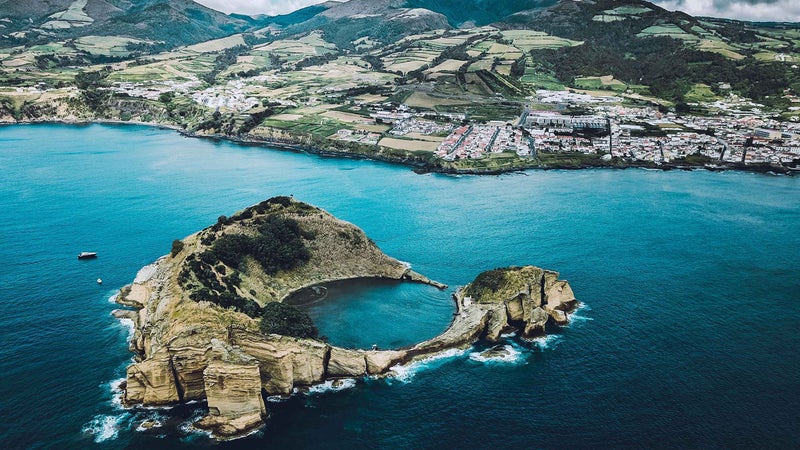 The Azores
This set of nine volcanic islands off Portugal is easier than ever to get to thanks to an increase in flights from the United States (think: fares like $340 round-trip from Boston without lifting a finger to hunt for deals). It's inexpensive once you get there, too, especially since the island's main draws are hiking trails and natural hot springs like Caldeira Velha, where iron-rich water tumbles into the kinds of scenic pools you'd expect to find in Hawaii. For a real bargain, check out Azores Getaways, where you can regularly find travel packages under $600 per person, including round-trip flights from the U.S. and five nights of lodging. Or, if you'd rather go on your own, stretch your budget further by booking with TAP Air Portugal, which allows you a free stopover of up to five days in Lisbon or Porto.
Lead Photo: Rui T Guedes/iStock