7 Adventures to Start the New Decade with a Bang
Mark your calendar: it's time to do or see something big next year. Here's how to pull it off.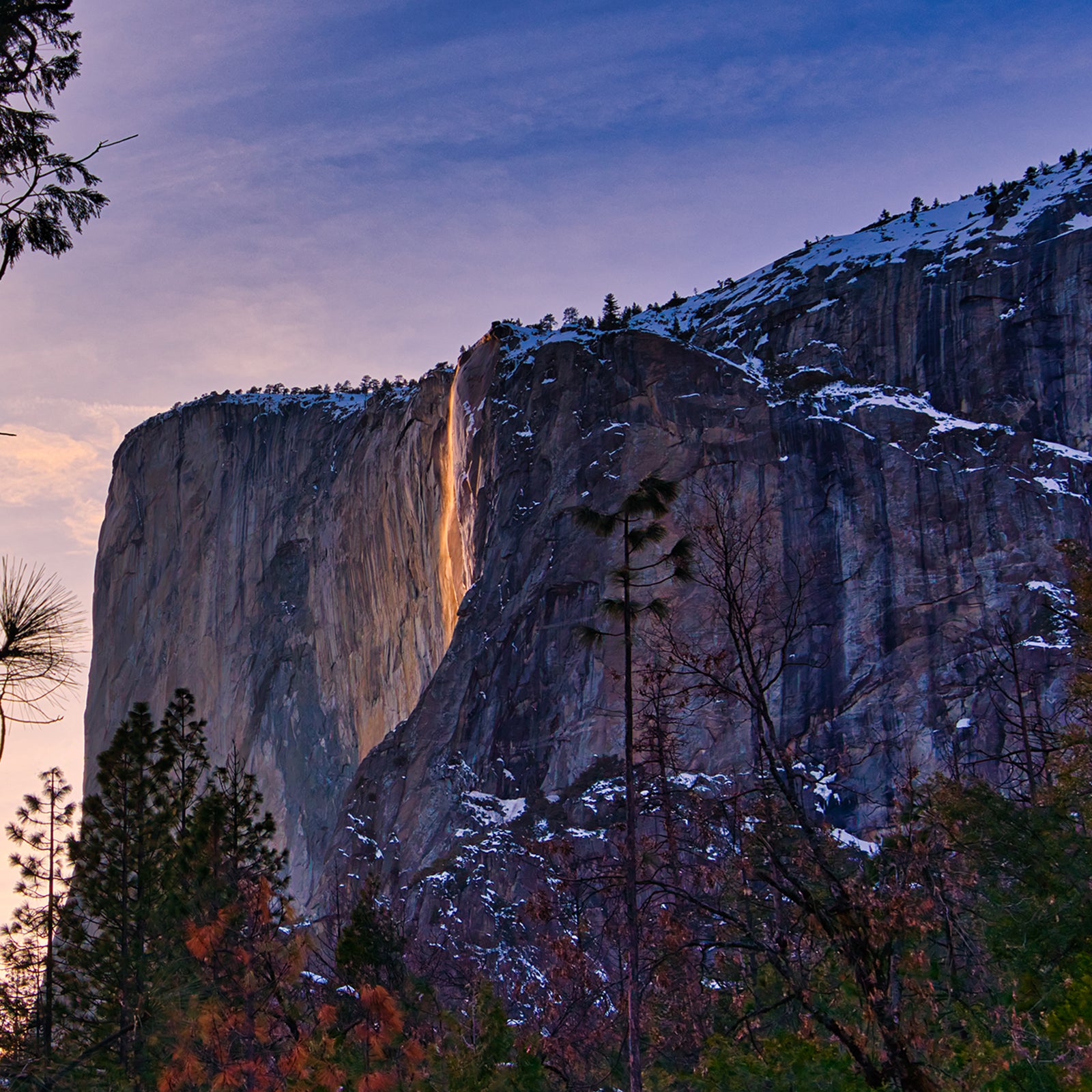 khanartist/iStock(Photo)
Heading out the door? Read this article on the new Outside+ app available now on iOS devices for members! Download the app.
Some trips you can make happen at the last minute, like a weekend getaway or an impromptu road trip. But far-flung, grander adventures require a little—OK, fine, a lot—more planning. We're talking about a once-a-year natural event or a state-crossing bikepacking trip. So we've curated a list of our favorite epic quests for 2020 and beyond that you'll want to start thinking about now.
Watch a Total Solar Eclipse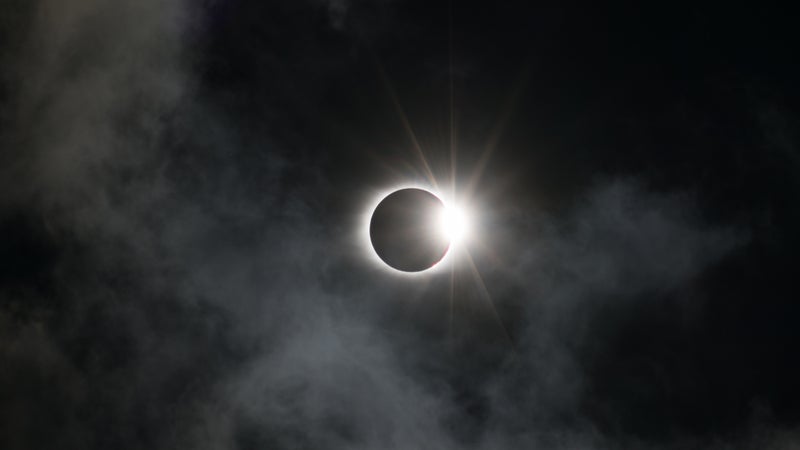 The next full eclipse visible from the U.S. won't be until 2024. If you want to see one sooner, you'll be able to spot the totality from Chile, Argentina, and parts of the South Pacific on December 14, 2020. Wilderness Travel is offering a 15-day sea-based expedition (from $9,495) aboard a yacht traveling between the French Polynesian islands, where you'll watch the eclipse alongside expert astronomers. Or sign up for an 8-, 11- or 13-day eclipse tour (from $2,428) with Intrepid Travel across Argentina, and you'll visit Buenos Aires, then enjoy the eclipse in the dark high desert of Fortín Nogueira. Or go on your own, and book a stay in Chile's Lake District—the Petrohué Lodge (from $176) in Patagonia is a good home base for trekking and mountain biking and will have stellar views of the eclipse.
Ride Across a State
Three years ago, New York governor Andrew Cuomo announced the Empire State Trail, a new, ambitious project that would crisscross New York state. Some 400 miles of it were already in existence, but many links had to be built. The T-shaped trail will be completed at the end of 2020, and by then, it'll be a continuous, 750-mile pathway that extends south from the Canadian border to New York City and east from Buffalo to Albany, making it the longest multi-use statewide trail in the country. Tackle a small or a large chunk of it on foot or bike. Noble Invention Bike Touring has a self-guided, 100-mile, four-day trip (from $550) on the Erie Canalway Trail, a section of the Empire State Trail; you'll ride on your own, but it will book accommodations and help with shuttle service.
Attend a Far-Flung Festival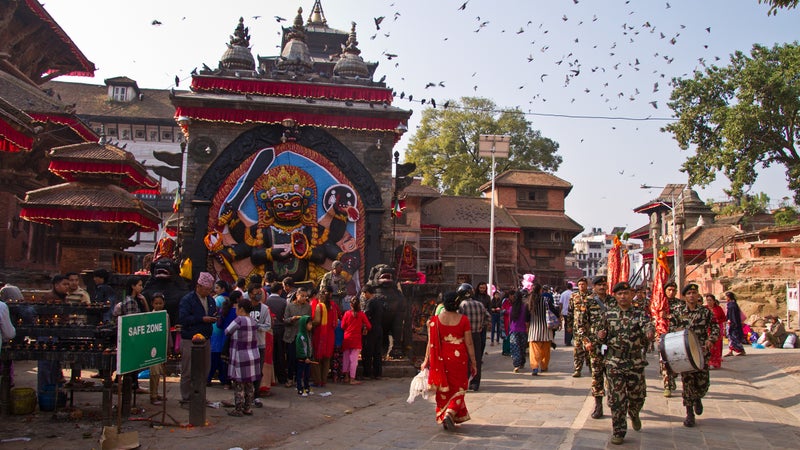 Every fall, Nepal hosts Dashain, one of the longest-standing and largest festivals in the country. The two-week event is celebrated in communities across the nation from October 17 to 26. It pays tribute to the goddess Durga, who overcame evil, through sacrifices and ceremonies. You'll find sacred flowers, kite flying, family gatherings, parades, and a full-moon celebration. Himalayan Scenery Treks offers customizable festival tours of Nepal, or reach out to Kathmandu-based Adventure in Asia Treks and Tours for private or group tours that coincide with Dashain.
Make a Pilgrimage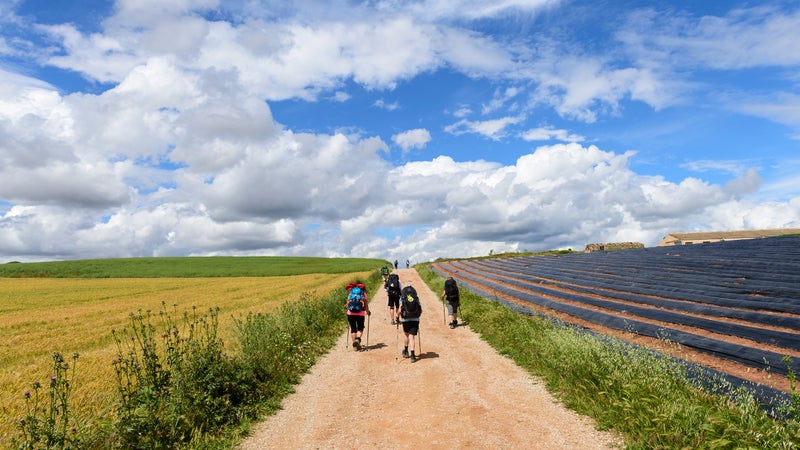 People have been walking the Camino de Santiago in Spain for over a millennium. This historical, spiritual pilgrimage goes from the city of Saint-Jean-Pied-du-Port to Santiago de Compostela, and the thousands of people who now set out on the 500-mile journey do so for their own transformative reasons. Mountain Travel Sobek offers an 11-day guided trek (from $6,195) of the popular Camino Francés (the French Way) route with a local guide in May and October. Or if you don't want to tackle the whole thing, Backroads leads an abbreviated six-day hike (from $4,199) on choice sections of the storied route. If you plan to do the route on your own, opt to make it in May, June, or September, when temperatures hover around 50 degrees and there's less chance of rain. 
See a Waterfall That Looks Like It's on Fire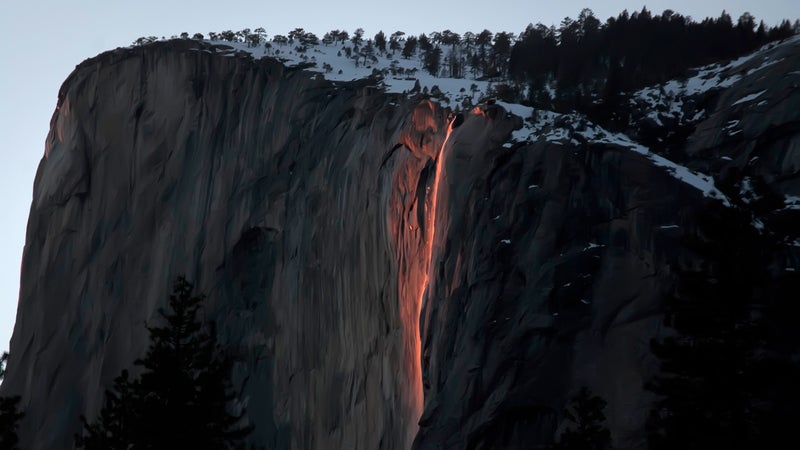 ​​​Horsetail Fall, the second-highest free-falling waterfall in Yosemite National Park, does something akin to magic in late February. Certain conditions are needed—zero clouds, the perfect angle of the setting sun, and enough snow and the right temperatures for the waterfall to run—but when the sun glints off the water, the 1,570-foot falls look like they're on fire. Catch the view (along with many other spectators and photographers) from the El Capitan picnic area, on the way to Yosemite Village. The whole thing happens in a limited ten-minute window, so don't miss it. Stay in a room or two-bedroom cabin at the recently revamped Tenaya Lodge (from $179), near the south entrance to Yosemite, and enjoy the rest of the park during its less crowded winter months.
Spot the Northern Lights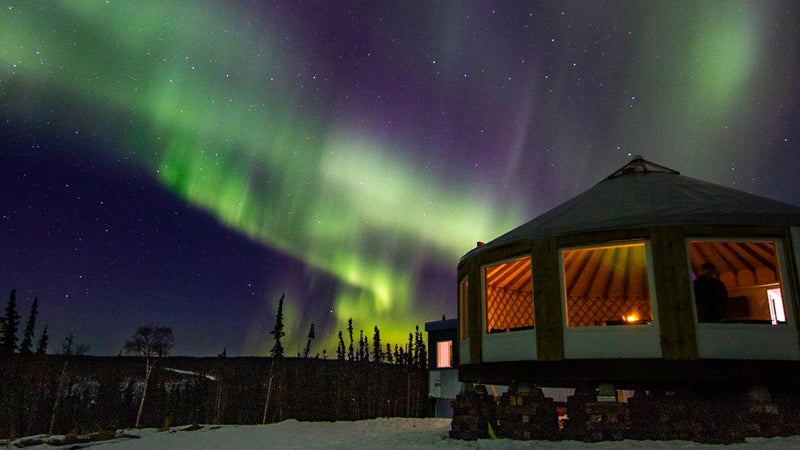 To see the northern lights (a.k.a. the aurora borealis), you need to head north toward the Arctic Circle, ideally during the darker winter months of September through March. But even then, you're not guaranteed a sighting. Show up at Borealis Basecamp, 25 miles from Fairbanks, Alaska, and you can sleep in a geodesic igloo (from $369) on 100 acres of boreal forest and go dog mushing and snowshoeing by day, then look out for lights dancing across the sky by night. Or book a northern-lights tour with 50° North, and it'll arrange for all-inclusive, five-day trips to places like Norway's Lyngen Lodge (from $2,122 for five-day trip) or Finland's Arctic TreeHouse Hotel (from $3,110 for five-day trip).
Sleep in Space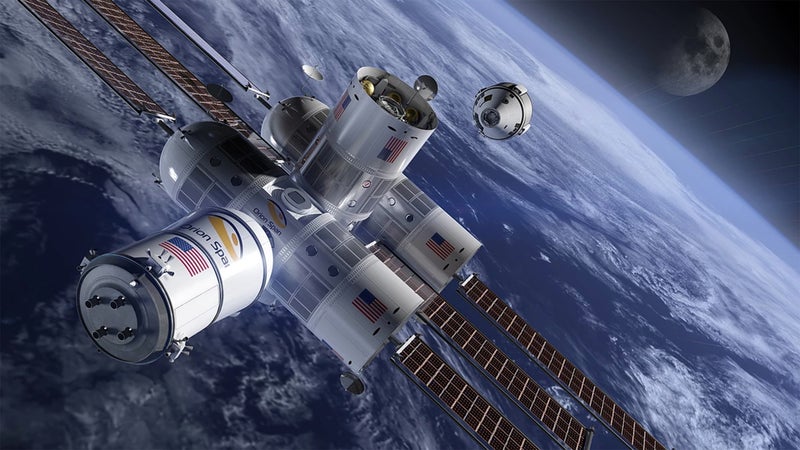 OK, we know this one is over the top, but one can dream. Although this trip won't take place until 2024, it may take years to prepare for—not to mention saving up for the lofty price tag. A company called Orion Span has announced a new space hotel, Aurora Station, scheduled to open in five years. Four guests at a time will be able to launch 230 miles above earth to experience zero gravity for 12 days. You'll be treated to personal sleeping quarters and tasked with various responsibilities. Before you go, though, you'll need to conduct a few months' worth of training to learn how the spacecraft operates, contingency training, and the practice of weightlessness. Rates start at a whopping $9.5 million per person.
Lead Photo: khanartist/iStock