The $50,000 Pyramid
Mount Everest becomes a prize on TV's Global Extremes. Is this a Good Thing?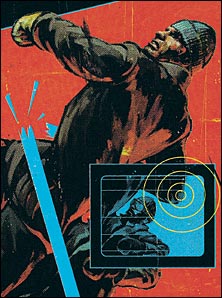 Heading out the door? Read this article on the new Outside+ app available now on iOS devices for members! Download the app.
BEING TELEGENIC IS ALWAYS A PLUS, but it probably won't help the contestants in Global Extremes: Mount Everest, a new reality-TV series that hits the airwaves in January on the Outdoor Life Network. In the final episode of the series, five climbers with a range of experience will make an assault on Everest. Any of them who make it to Base Camp will bag more than a chance at the summit; they'll also pocket $50,000 in cash.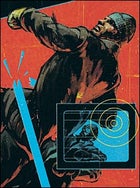 Before reaching the Big E, however, they'll have to prove they have the right stuff. In the first few episodes, a pool of 50 contestants will be whittled down to 12, who will compete in three rounds—distance running in southern Africa's Kalahari Desert, mountain biking and sea kayaking in Central America, and glacier travel in Iceland. The top five, determined by a panel of judges, will journey to Base Camp on the Tibetan side of Everest. Then, sometime in May, they'll go for the summit during a live broadcast. Leading the way will be Russell Brice, a 50-year-old guide who has been on the mountain 13 times. Mountaineering luminaries Conrad Anker and David Breashears may also participate.


News of the series has stirred controversy among high-altitude climbers, some of whom believe that an attempt on the mountain by contest-winning amateurs dramatically increases the odds for disaster, especially with a cash incentive mixed in. "The adventure side sounds pretty neat," says Tap Richards, 28, a member of the 1999 expedition that found the body of George Mallory, who died on Everest in 1924. "As for the Everest-climb part? I think there should be a prize for those who make it back to Base Camp."


The producers don't see the show as a contest. "The top five will each receive $50,000," says Roger Williams, 49, president and CEO of the OLN, "so it's not like they'll be vying for each other's money." Maybe not, but there's no immunity if Mother Nature decides to vote them off the mountain.