Seeing Red
Want to get beyond your misconceptions of long-vilified, suddenly mourned, ever-important China? Then go.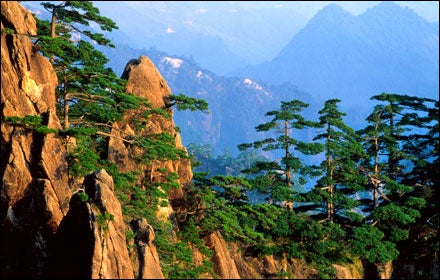 Heading out the door? Read this article on the new Outside+ app available now on iOS devices for members! Download the app.
I'VE LIVED IN SICHUAN for the past year. During that time, I've seen my Western friends decry the government, bemoan the Olympics, and then, following this May's earthquake, extend deep sympathies. Here's the thing: Most of what you read about China is distorted. In order to get to know this place—and in order to really help quake victims—you need to see it for yourself.
Sichuan: Lend a Hand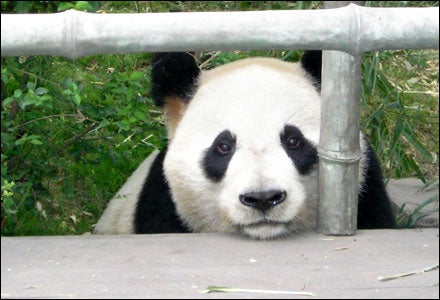 You're familiar with the headlines. On May 12, an earthquake ripped through the town of Wenchuan, killing tens of thousands and displacing five million. This is not a reason to stay away from Sichuan, a lush southwestern province that's roughly the size of Spain; in fact, the area needs tourist support. Heart to Heart, a global relief group, runs reconstruction-based volunteer trips out of the provincial capital of Chengdu (from $3,000, including airfare; hearttoheart.org). To explore Sichuan's wild northern regions, take an eight-day trip into the 18,000-foot Min Mountains with Overland China, an American-expat-founded outfitter based in Chengdu ($1,500; overlandchina.com). The range, eight hours north of Chengdu, sits in the middle of the world's richest temperate habitat and is home to newly reforested, bamboo-and-panda-heavy nature reserves.
GET THERE: KLM flies from Amsterdam to Chengdu (from $1,000; klm.com), and Air China flies from Beijing to Chengdu (from $460; fly-airchina.com).
Guangxi: Climb in Yangshuo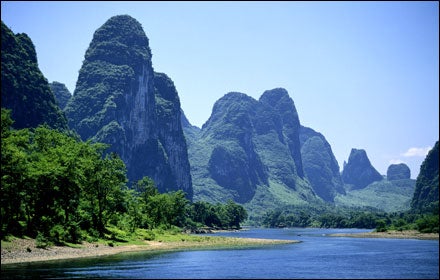 If you think industrialization has extinguished old, bucolic China, you don't know Yangshuo. The 300,000-person city, in the southwestern part of the nation, has emerged as an adventure hub, while the surrounding countryside holds on to China's past. Here, cormorant-wielding fishermen ply the Li and Yulong rivers, and thousands of nearby karst mountains serve as playgrounds for a burgeoning climbing community. Base yourself at the Paradesa hotel (doubles, $145; ys-paradesa.com). Then buy a copy of Paul Collis's Yangshuo Rock Climbs ($9; available in town) and head to the Lizard Lounge, a bar that doubles as the local rock grotto. The outfitter Chinaclimb, based at the bar, offers half-day guided courses on the area's 330 bolted routes ($43; chinaclimb.com), but finding a group to tag along with isn't hard in the high season, August through November.
GET THERE: Yangshuo is a 45-mile bus ride from the airport in Guilin; China Southern Airlines flies from Hong Kong to Guilin ($470; csair.us).
Qinghai: Float the Yangtze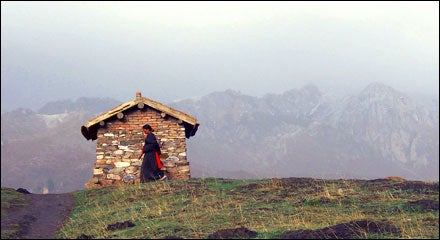 Due to the construction of three dams in northwestern Yunnan, raft outfitters stopped running the famed 120-mile Great Bend of the Yangtze River last spring. Next came the unrest in Tibet, and the government forced outfitters to cancel trips on the Upper Yangtze, near the Tibetan Plateau in Qinghai. But there's always next year—shoot for an 18-day, 240-mile expedition next September with the nonprofit FLOW ($4,500; forloveofwater.org). Started by Yangtze rafting experts Jim Norton, Jed Weingarten, and Willie Kern, FLOW hires Tibetan guides to support local communities. "They're damming the Yangtze, but the river's 3,900 miles long," says Kern. "In Qinghai, you see sections that haven't been run in 20 years."
GET THERE: FLOW?leaves from the provincial capital of Xining; Beijing–Xining flights start at $625 (fly-airchina.com).
Xinjiang: Explore Kanas National Park
Yes, China has done a number on the environment. But the government is also establishing the world's largest national park. Situated on the Mongolian border, in Xinjiang province, Kanas National Park encompasses a 385-square-mile wilderness and will expand to 4,000 square miles by 2010. Go with Xinjiang Grandworld International Tours (from $1,500; grandworld-tours.net), based in the provincial capital of Ürümqi. Their five-day, 45-mile horseback trek follows the Hemu River through high grasslands and along steep mountainsides, makes an overnight stop in a Tuwa shepherd's home (go easy on the rice wine), and ends at 15-mile-long Kanas Lake. Explore the birch-forested shoreline on a four-hour hike from the lake's entrance to 6,600-foot Fish Viewing Pavilion, which is also good for ogling the Altai Mountains.
GET THERE: Fly from Beijing to Ürümqi on China Southern Airlines (from $700; csair.us).
Yunnan: Hike Tiger Leaping Gorge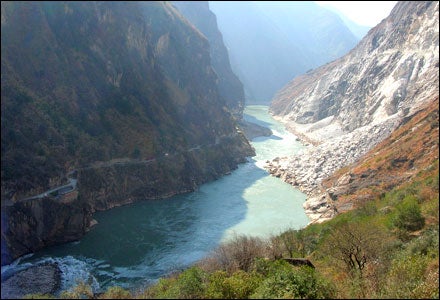 Don't want to wait a year to raft the Yangtze? Then hike above it, at Tiger Leaping Gorge, a ten-mile-long black-rock canyon in northwestern Yunnan. Start in Qiaotou village, where a trail spirals over the two-mile-deep gorge and the camera-toting tourists below. Tibetan hamlets in the high meadows above hold backpackers' digs if you want to stop for fried rice or noodles. Press on for 14 miles and you'll wind up back at river level, in the village of Walnut Garden, where you'll find the best meat pies in the gorge at Sean's Guesthouse (doubles, $30; tigerleapinggorge.com). Sean's also offers taxi service back to Qiaotou ($12).
GET THERE: Buses leave the tourist hub of Lijiang, 45 miles away, for Qiaotou every hour; China Southern flies from Beijing to Lijiang via Kunming (from $750; csair.us).
Guangdong: Hike in Nankun Mountain Nature Reserve
With its low, lush mountains, surreal bamboo forests, and 176 species of butterflies, Nankun Mountain Reserve looks like an abstract painting. But the 100-square-mile reserve, about 80 miles north of the provincial capital, Guangzhou (pop. 10 million), is very real, and it's best explored on a five-hour round-trip hike up 4,000-foot Heaven Peak, the highest summit in the region. Go in late summer, at the end of the monsoon season, when the hills below turn sea green. But the highlight of a visit to Nankun may be the digs. Designed by eco-architect emeritus Hitesh Mehta in 2006, Crosswaters Ecolodge is a sprawling resort constructed of reused roof tiles and rammed-earth walls (doubles from $210; crosswaters.net.cn). Out back, swim at the confluence of the Gankengmei and Sumaoping rivers; on land, unwind with yoga and feast on local bearded chicken.
GET THERE: Fly from Beijing to Guangzhou (from $500; fly-airchina.com). From there, catch Crosswaters' two-hour limo ride ($36).
Go and Give
Tips for Smart Travelers in China
1. Bring a guidebook and learn a few key phrases. (For example: "Do you have any drinking water?") Make sure you have these written down in Chinese characters.
2. The easiest way to travel between provincial cities: Fly on a budget airline, like Air China or China Southern Airlines. The flights are rarely booked, so you can show up at the airport the morning you want to travel.
3. Car rental in cities often comes with a driver and costs about $60 daily.
4. Don't visit without doing something to help earthquake victims. Give to California-based Operation USA (opusa.org), which helps build earthquake-safe schools. Or donate to Reporters Without Borders (rsf.org), which lobbies for media freedom in China. The Sichuan quake marked the first time in decades that coverage of a disaster wasn't heavily censored. This hastened relief efforts in the region.