Indefinitely Wild
Why You Should Visit Puerto Rico Right Now
It's cheap, friendly, and you don't even need a passport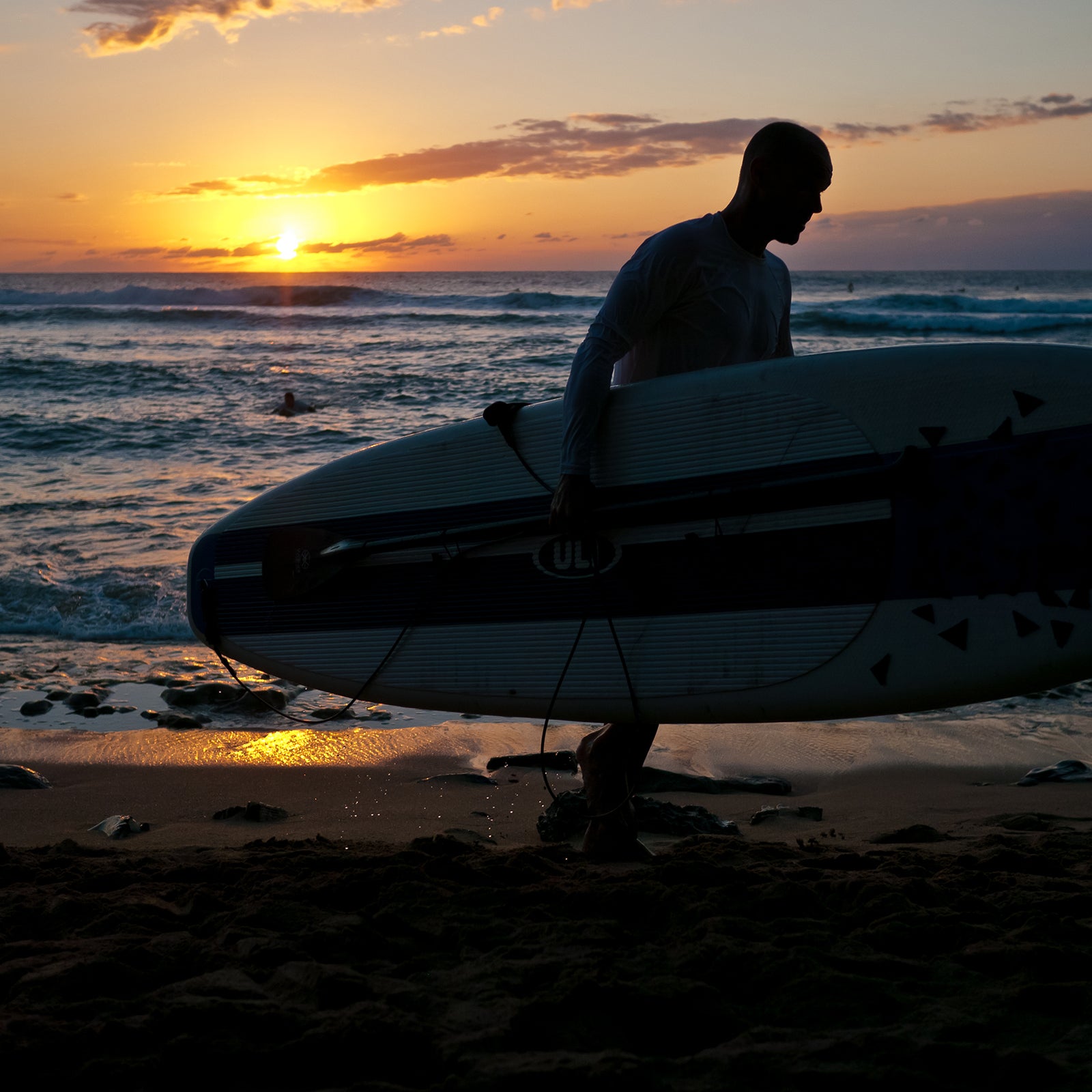 Heading out the door? Read this article on the new Outside+ app available now on iOS devices for members! Download the app.
If Budweiser is America, then Bud Light Lime should be Puerto Rico: the lighter, maybe I'll have one-too-many, laid-back cousin. Puerto Rico is affordable, offers a vast array of cultural oddities, and has a plethora of tropical treats like sun, sand, and surfing. This is why you should go right now. 
Let's start by talking about the price, because that's the first thing everyone asks. My girlfriend and I were in Seattle when we decided to look at plane rides. Seattle to San Juan, round trip, for two? $600, out of the gate. Playing around with dates a little, it stayed roughly the same. I also looked at flights out of Phoenix and Los Angeles, and they were the same, too. And so we booked a flight. It was a red-eye out of Seattle with one of those awful connections at O'Hare, but hey, cheap is cheap. 
The next step was finding a place to stay. Hotels, especially in old San Juan, are insanely expensive—$200 per night or more. But, on Airbnb, a small apartment with an outdoor kitchen and a massive rooftop deck rents for under $100 a night. We settled on twelve nights in that apartment, for roughly $1,000. The long-term rental netted us a discount.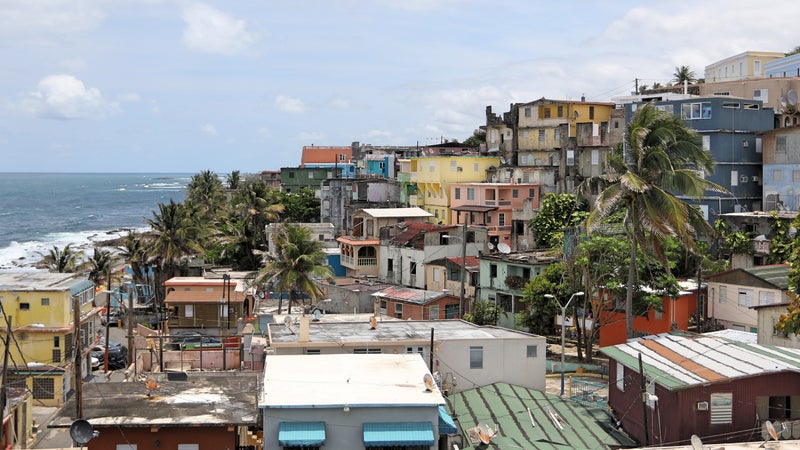 One of the big draws, especially to old San Juan, was the architecture. Something like New Orleans meets Key West. The city itself, established by Juan Ponce de Leon in 1508, and henceforth occupied by the Spanish, Dutch, English, and perhaps soon, mainland Americans, is rich in culture in a way only a 500-year-old city can be. I'll let you learn more about OSJ on the Internet because I'm here not to talk about the past, but instead give you options for the future. 
Our first evening there, we got a call from an old friend who lives about 20 minutes inland from that apartment. Ricky Muniz is a surfboard shaper, born and raised in Puerto Rico. His specialties are traditional mid-length, single-fin logs, and my favorite: a 9' 3" pig with a flow-through skeg. he shapes and glasses all of his boards in a workshop he and his brother built in their backyard. Self-taught, Ricky is now climbing the surfing ladder, even visiting the mainland on occasion to do some shaping special clients. Anyways, Ricky suggested we surf the next morning at a spot called La Ocho. If you visit, there's a wonderful shop nearby that will rent you boards: La 8 Surf Shop.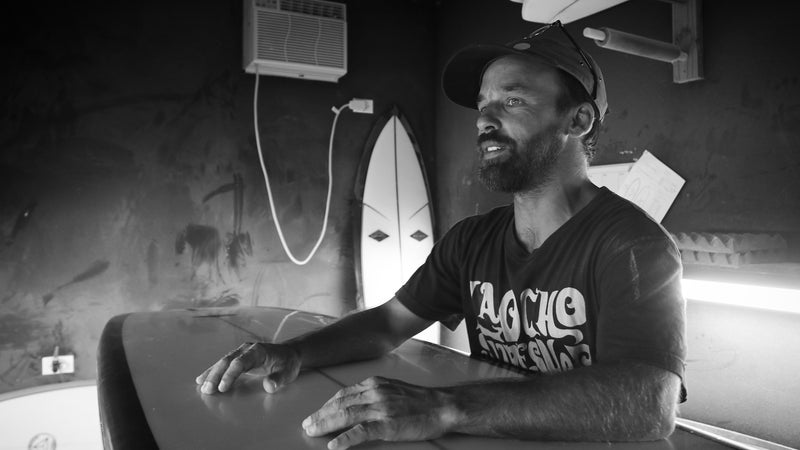 La Ocho is conveniently located just five minutes from Old San Juan. Ricky suggested we meet at the crack of dawn, then showed up an hour late, asking, "Do you like to surf big waves?" I pulled on a pair of trunks, followed Ricky out, and charged a set of waves that were well over 10 feet on the face, and reeling off a massive rock that sat maybe a quarter-mile off the coast. 
I caught maybe five waves, each more massive than the next, before my weak little arms couldn't pull me back into the lineup. In so doing I learned a few lessons that I can pass onto you: First, when a Puerto Rican says it's big, that mean's it's really big. Also, when the swell starts to dos, and you wait it out a little too long, there' won't be waves. So go when it's good, when it's big, and then try not to die.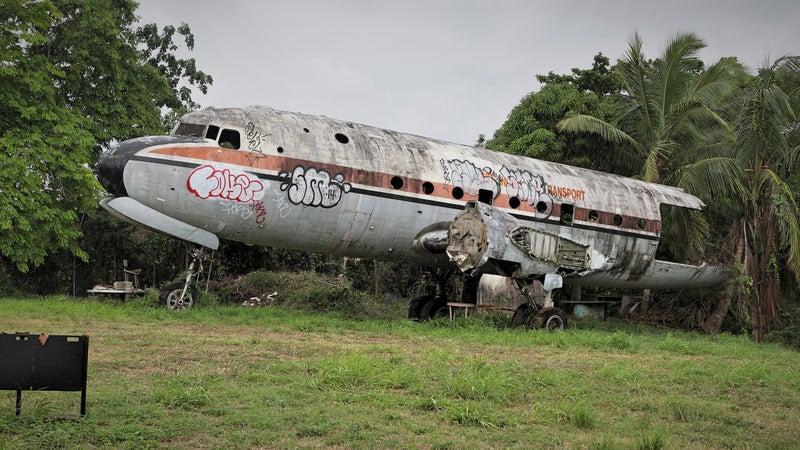 Our next move was to find a rental car. For something like $15 per-day, we snagged a sweet little Toyota Yaris, with four door and all the MPGs you could want. We borrowed a set of soft pads for the roof, strapped a pair of Ricky's boards on top, and headed west towards the town of Rincon, the unofficial surfing capitol of the territory. A friend-of-a-friend loaned us his house, but for you, future adventure seeker, I'd again suggest using Airbnb. Rincon is like a jungle oasis for surfers seeking both warm waters, and big waves. Perfect, really, if your side something under nine-feet. Seek out spots like Maria's, Domes, and while you're on your way there, Wilderness, Surfer's Beach, and Jobos, which is furthest to the east, and the most new-surfer-friendly of the bunch. 
Rincon the town is small, but vibrant. Music festivals are a constant feature. Aside from the surf, Rincon and the surrounding area are full of dry-land adventures, including the most incredible Cubano sandwich you'll ever have (Panderia Los Cocos, near San Jose), as well as some beautiful light houses you can stop and visit (Punta Higuera and El Faro). Advise from that, I'd advise pulling out the ol' flip flops, and pouring back a few pints at Rincon Beer Company, or some passion fruit margaritas at La Cambija, and forgetting about whatever it is you need to forget about.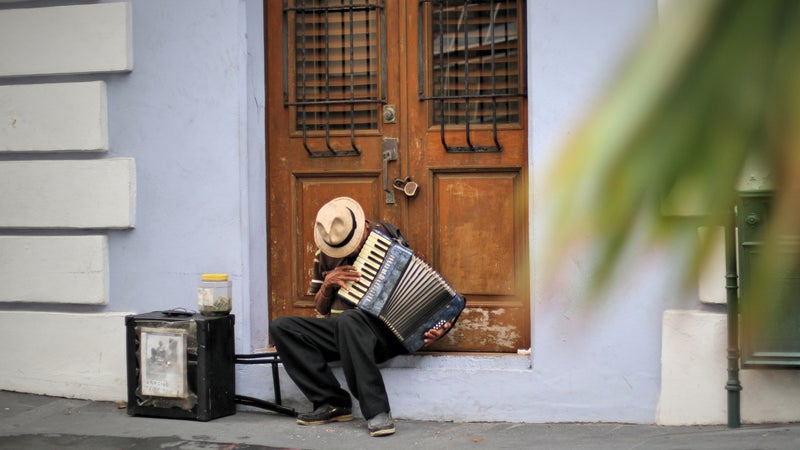 Back in old San Juan, we returned our rental car and settled back into city life. During the week, when the cruise ships aren't in port, the city remains full of life, but slow-paced enough that it remains far from stressful. You drink coffee int eh Plaza de Armas, watching the pigeon man feed his pigeons, then stroll along the ancient walls that line the city, ogling the colonial architecture. Coconut popsicles at Señor Paleta are worth the pennies.
The best part? In order to soak up all this exotic culture, you don't even need a passport, and the currency is the dollar. Skip your next visit to Florida, and go to a place that really wants you (and right now needs you) to visit. 
Lead Photo: Roman Koenigshofer