The Most Difficult (but Rewarding) Places to Visit
From a baobab-filled outcropping in the middle of Botswana's Makgadikgadi salt pans to an adventure hot spot in Iraqi Kurdistan, plan a trip to these bold destinations to earn some major adventure travel cred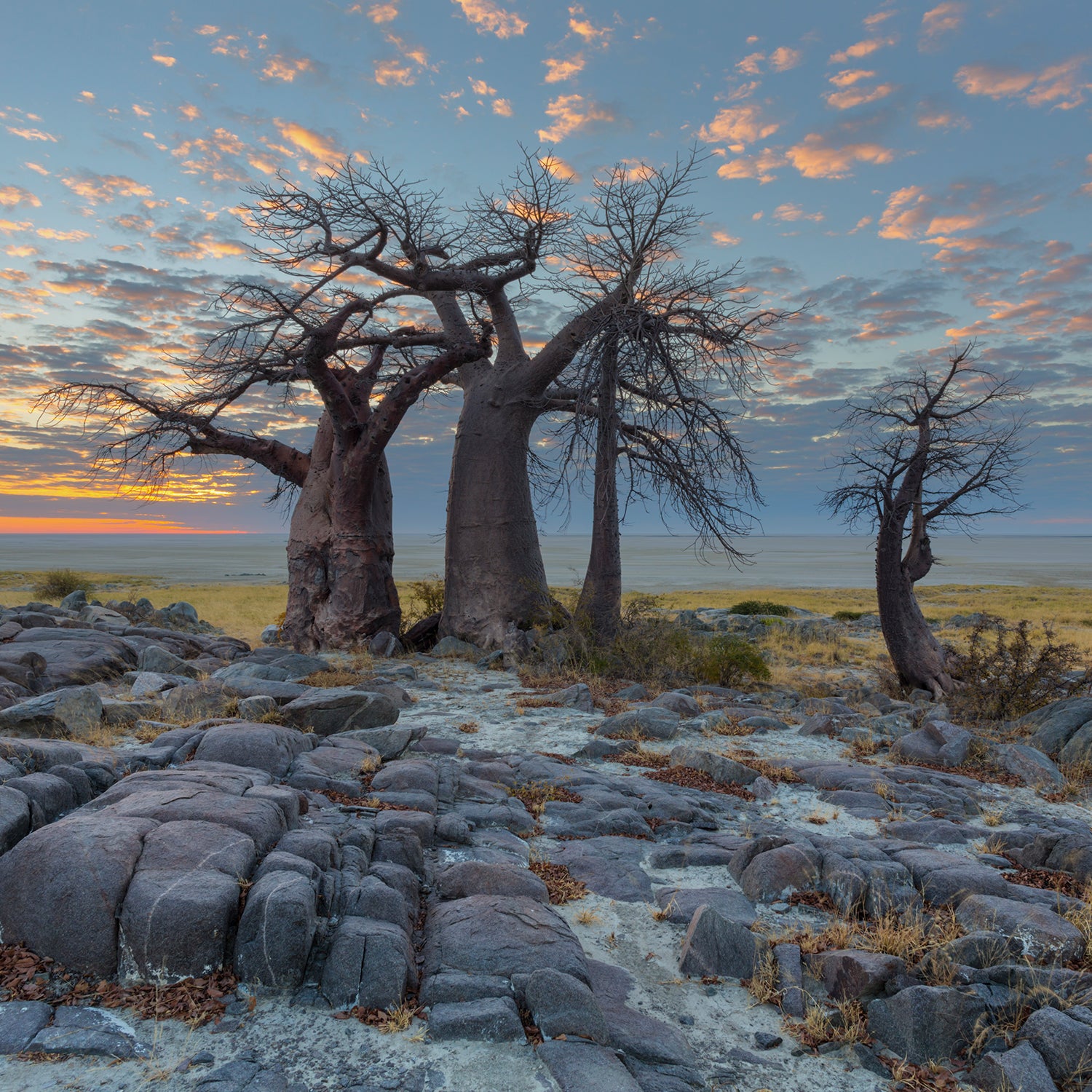 HannesThirion/Getty
Heading out the door? Read this article on the new Outside+ app available now on iOS devices for members! Download the app.
Even the most seasoned travelers consider certain destinations too difficult, dangerous, or remote to explore—but the reality can be different. We found three end points that fit the bill. Yes, you'll have to spend a lot of time in transit and adapt on the ground. But we promise it will be worth the effort.
Olkhon Island, Lake Baikal, Siberia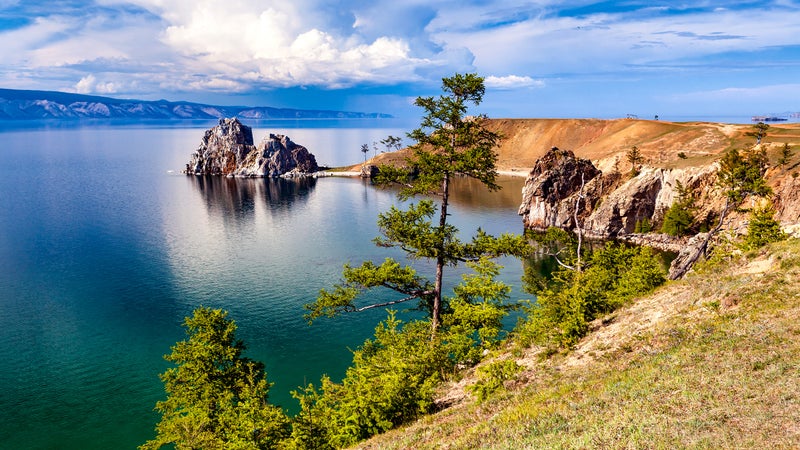 Here's how I got to this oblong island in Russia's Lake Baikal: A 5.5-hour flight from Moscow to Irkutsk (canceled once, delayed twice). Then a bone-rattling seven-hour minivan ride to a rickety dock at Sakhyurta. Finally, a ferry crossing of the deepest lake in the world, which bottoms out at more than 5,300 feet. I disembarked on an island, slightly smaller in size than New York City, that was equal parts dense boreal forest and wide-open steppe. And that was the fast way. Many travel 3.5 days from Moscow on the legendary Trans-Siberian Railway.
Only 1,500 people, many of whom are indigenous Buryat, call Olkhon home year-round. Most seasons, including winter, when the lake freezes over and tourists from China and Russia come to see unique freezing patterns on the ice, you'll likely go days without encountering anyone. You will, however, see wildlife, from freshwater Baikal seals to wild horses. There are no paved roads or hiking trails; to get anywhere, you'll need to ask a local for help using basic Russian. Pack a tent, download an offline map, and set out from the town of Khuzhir for the two-day, 50-mile round-trip trek through larch woodlands and along empty beaches to Cape Khoboy, on the island's northeastern tip. The Philoxenia, with several guest rooms (from $200) as well as campsites (from $6.50), rents paddleboards for a fauna-filled tour of the lake. It's run by the Yeremeev family, who will make you feel at home in a place that otherwise seems like anything but. —Sebastian Modak
Erbil, Iraqi Kurdistan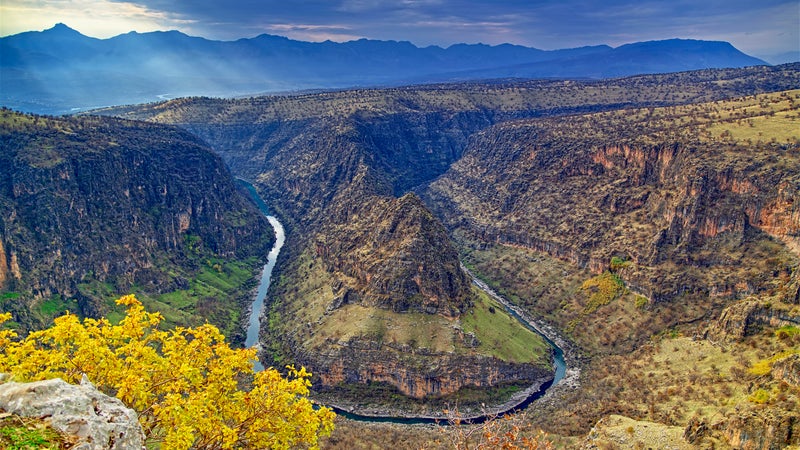 People used to tell Douglas Layton, owner of the local company Explore Mesopotamia, that no traveler in their right mind would ever visit the place he raved about most—Iraq. His response? "But they'll go to the other Iraq!" By that he meant Iraqi Kurdistan, the temperate, gorgeous, and supremely friendly region in the north that couldn't be more different from what most probably imagine. Here, snowcapped peaks dive into rivers, green hillsides hide ancient ruins, and it's nearly impossible to visit a bazaar and not get invited for tea.
Base yourself on the banks of the Great Zab River at the new Rubar Resort (from $100), a 37-room boutique hotel about two hours north of the capital, Erbil. From there you can take guided day hikes into the Zagros Mountains and the Barzan nature area, the only preserve in the country; explore Bestoon Cave, to the south, which was once used by Neanderthals; and tube down the Zab. The area is much safer than Mosul, 50 miles to the west, but be prepared to pass through some heavily armed checkpoints, and you'll want to avoid border towns. Explore Mesopotamia can help you organize trips that include hotels, food, transfers, and a guide (from $250 per day). —Tim Neville
Kubu Island, Makgadikgadi, Botswana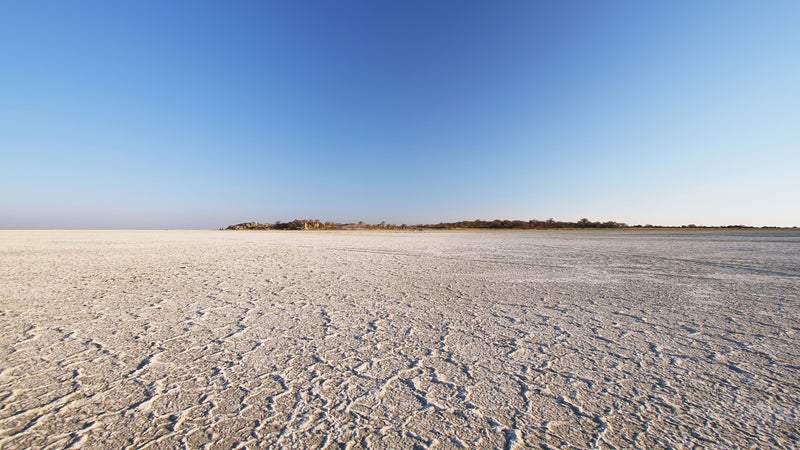 The first time you see it, you'll probably mistake Kubu Island for a mirage. After driving 370 miles north from the capital of Gaborone, or 240 miles south from the Okavango Delta, you'll hit a seemingly never-ending expanse of salt pans, and then, soon after, a lone ­granite outcropping that's about 30 feet high and covered with Dalí-style baobab trees. The thrill—and the challenge—of this corner of Botswana's Sua Pan is its desolation. Yet there's a lot to do: hiking the fossil-strewn surroundings, off-roading across the pans, and stargazing without a single light to wash out the view.
To get there in the rainy season, from November to March, you'll need a four-wheel-drive vehicle with off-road navigation. Pack everything—food, water, gas, and camping equipment—and book a campsite under a baobab (from $14) through the Gaing O Community Trust, a group comprising members of the nearby Mmatshumo settlement who act as custodians of Kubu and make for expert hiking guides. —S.M.
Trending on Outside Online