Europe's Best Ski Resorts
Where it's more about skiing than the scene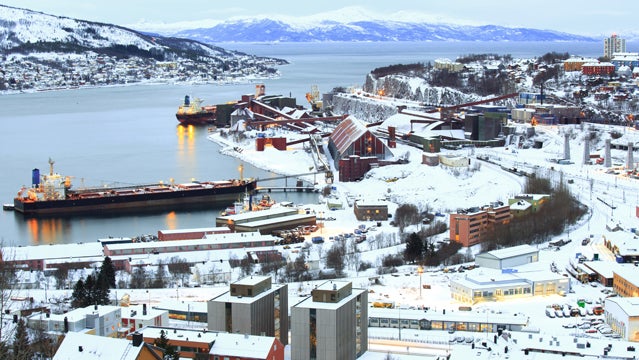 Heading out the door? Read this article on the new Outside+ app available now on iOS devices for members! Download the app.
The 10 Best Undiscovered Ski Resorts in Europe
Sure, Europe's big-name ski areas—places like Val d'Isère, France, Verbier, Switzerland, and St. Anton, Austria—deliver first-rate skiing, après ski, and amenities. However, they also serve up long lift lines, mobs of drunken Brits, and powder that gets skied out in an hour. If you're looking for affordable resorts where it's more about the skiing than the scene, untracked snow that lasts for days, and alpine hamlets that haven't changed much in centuries, look no further.
The Best Undiscovered Ski Resorts in Europe: Val d'Anniviers, Switzerland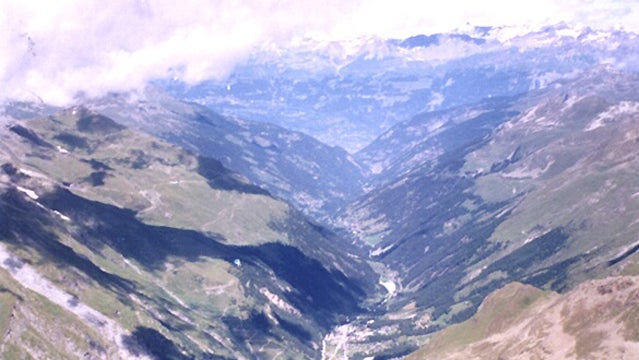 Tucked into one of the last French speaking valleys before you hit Switzerland's German-speaking cantons to the east, Val d'Anniviers offers 13 alpine villages and 136 miles of slopes across three ski resorts—Zinal/Grimentz, St. Luc/Chandolin, and Vercorin—all on one $53-a-day ticket. As if that weren't enticement enough, Val d'Anniviers' lift-accessed steeps are world class. Hit the Liaison, a ridge linking St. Luc and Chandolin, which features several 45- to 55-degree, north-facing shots and some of the best snow in the valley. It's also the site of a Freeride World Tour Qualifier competition in March.
Val d'Anniviers is also home to amazing—and easy-to-access—ski touring. Les Vallons Meretschi makes for an easy day tour, looping through several bowls, past the Ilsee dam, and ending with the Illhorn couloir, which drops you back into Chandolin. Before heading off-piste, dial in your avalanche skills at Zinal's Avalanche Training Center, a football-field-sized zone with 16 buried transmitters that simulates an avalanche site. So much terrain can be overwhelming, so hire a guide, like Salomon athlete Jochen Reiser, who heads up the Chandolin-based Snow Academy, which offers freeride camps and guiding services.
Off the slopes, the villages of Val d'Anniviers are unrivalled when it comes to charm. Cruise the cobblestone streets of old Grimentz and check out the still-in-use 15th-century buildings. For traditional mountain fare and a cozy ambience, grab dinner at the Cabane Illhorn, an mountain refuge a few minutes walk from Chandolin that serves up a killer rabbit dish. Stay at the Bella Tola, a refurbished 19th-century hotel complete with luxurious bedrooms, spa, and Raclette every Tuesday night. There's not much nightlife in the valley, save for a few bars like Azimut pub in St. Luc, but no matter, Val d'Anniviers is where you come to ski and soak in the alpine charm of a time gone by.
The Best Undiscovered Ski Resorts in Europe: Krippenstein, Austria
Rising up from the icy blue waters of Lake Hallstätter, Krippenstein, Austria, serves up one groomed slope, which, at seven miles long, is one of the longest runs in Austria; 5,000-vertical-foot-descents; and hundreds of miles of off-piste options, including multi-day tours across the lunar landscape of the Dachstein Plateau. The mountain is also riddled with cliffs, sink holes, and crevasses, and has few trail signs, so it's best to hire a guide. Hook up with legendary mountain guide Heli Putz, who grew up skiing Krippenstein and who now owns the guiding operation, Outdoor Leadership. Take one of his freeride camps, go on an overnight ski tour to the Simony Hut, or ski classic off-piste lines like Anger Alm, Schönberg, or Imsl. Krippenstein hosts several amateur ski events a year. Sign up for the Atomic Waymaker in April, a new ski touring event in which three-person teams will race from Bad Mitterndorf across the Dachstein Plateau to Krippenstein, and on to Gosausee.
Krippenstein is just one big mountain; there's no base village. Stay 10 minutes away in Hallstatt, a village that's been deemed a UNESCO World Heritage site, and sits on the shores of Lake Hallstätter. The Heritage Hotel offers posh lakeside digs and a central location, making for easy exploration of the 4,500-year-old village. Or kick back on top of the ski resort at the Krippenstein Lodge, a glorified mountain hut and restaurant, where $50 a night will get you a bed, two meals, and fresh tracks. Don't forget to try the apple strudel.
The Best Undiscovered Ski Resorts in Europe: Ste. Foy, France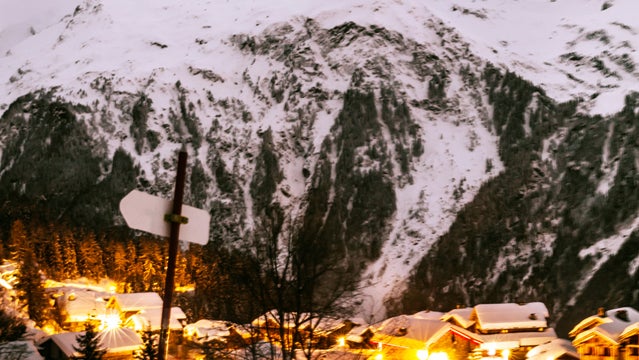 Nestled in the Tarentaise Valley, two hours from Geneva, and straddling the French-Italian border, Ste. Foy is a small resort that boasts big backcountry. Though the original village dates back to the 18th century, the ski area is relatively new. Opened in 1999 about two miles up the road from old Ste. Foy, called "Chief Lieu" in local parlance, the resort only has four lifts, two magic carpets, and 15 groomed slopes. Ste. Foy's appeal is lift-accessed steeps, like the Col du Granier, Le Monal, or Fogliettaz. Access Col du Granier from the top of the Marquis lift. Drop in at about 8,000 feet and ski steep, north-facing slopes to the village of Le Crot. Keep working your way down the valley through the alpine hamlet of Le Miroir and onto Ste. Foy. Grab a beer at Le Monal, a hotel/restaurant/bar popular with locals that serves cold beer, good pizza, and cheap rooms. Another draw? Some of Europe's most famous resorts, Tignes and Val d'Isère, are only a half hour away by car, which makes Ste. Foy a great destination for those who want a variety of terrain or who might want to sample Europe's high-profile ski areas but don't want to sample their prices.
Recognizing Ste. Foy's potential, Eleven Experiences, the company behind Irwin Catskiing in Crested Butte, Colorado, opened a luxury, four-bedroom chalet called Le Pelerin in neighboring Le Miroir in February. It's a luxe pad that serves as base camp to explore the boundless backcountry and ski touring options in the valley. Acclaimed guide and one-time mayor of Crested Butte, Alan Bernholtz heads up the Le Miroir operation, which offers customized "ski safaris," a personal sommelier, and private chef.
The Best Undiscovered Ski Resorts in Europe: Narvik, Norway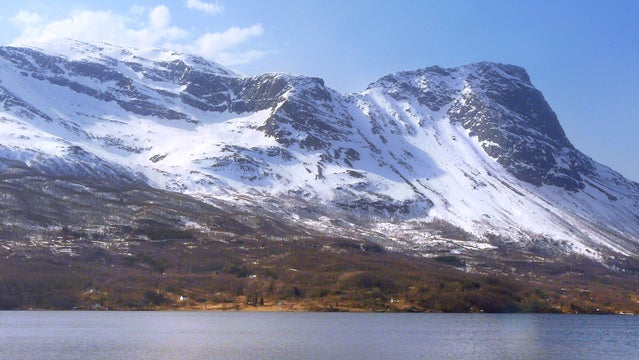 Skiing in the land of the midnight sun is like none other: runs that drop into the sea, days filled with 24 hours of sunlight, and, during the long winter months, skies lit up by the shimmering Northern Lights. That's exactly what you'll find in Narvik, which sits in the northern fjords of Norway, tucked into the Arctic circle. Make no mistake: Narvik is no quaint ski village. It's a port town of 18,000 inhabitants and much of the world's iron ore is shipped from its shores. Open from March through May, Narvikfjellet, Narvik's ski resort, rises up from town and offers six lifts, a 2,945-foot-vertical drop (the largest in Scandanavia), and slopes that plunge into the ocean. The ski resort is nothing to jet across the world for—nine groomed runs and 6,000 acres of largely intermediate terrain—but the off-piste action is. Marquee lines off the resort include the shots off Morkholla and Tredjetoppen, which require a boot pack from the top of the Liken lift. For a once-in-a-lifetime ski tour, hit the east couloir on Gangesaxlar, a cliff-lined, 3,000-foot couloir that plummets down to the ocean. As a rule of thumb, March boasts the most snow, April is blessed with lots of sun, and May sees lots of daylight hours. Locals recommend visiting in April or May for the best combination of snow and sun. Given that most of the best skiing is off-piste and stretches into the mountains surrounding Narvik, consider hiring a guide, like Magnus Strand at Mountain Guide Travel.
There are no dirt-bag, ski-bum bars in Narvik; instead you'll have to step it up a bit. Try the Totta bar on the 16th floor of the four-star Rica Hotel, which offers spectacular views of the city and surrounding fjords. Your cheapest bet for accommodation is Spor1 Guesthouse, located in the middle of Narvik, across from the bus station. Or try Breidablikk Gjestehus, which is a bit closer to the ski area. There are daily flights from Olso to Narvik.
The Best Undiscovered Ski Resorts in Europe: Riksgränsen, Sweden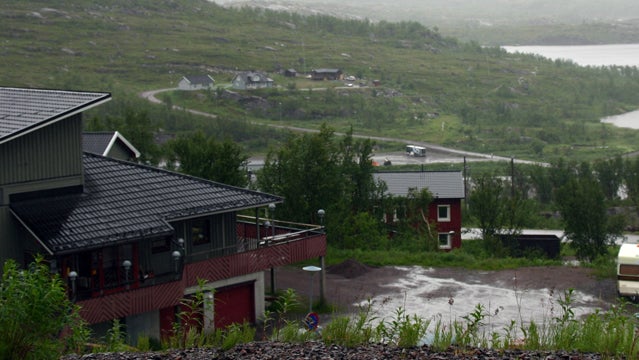 With only a smattering off buildings and six lifts, Riksgränsen is not so much a town or ski resort as it is a stop on the railroad tracks in the middle of nowhere. Situated 122 miles north of the Arctic Circle along the mountainous border between Sweden and Norway, Riksgränsen is the world's northernmost ski resort and claims to receive the most precipitation in Sweden, averaging 16 feet of snow per year. It's also Scandinavia's top freeride destination. Though the vertical drop is a mere 1,300 feet and the resort counts only 100 acres of groomed runs, the off-piste terrain is cliffy and steep, and hazards are not well-marked. Each May, the Scandinavia Big Mountain Championship is held on Riksgränsen's hike-to terrain known as Nordallsfjall, which features 50- to 55-degree cliff-littered shots.
With access to over 100 peaks and 3,000 miles of skiable terrain, Riksgränsen's big draw is heliskiing, some of the best—and cheapest—in Europe. Mountain Guide Travel operates the only heliskiing outfit in Riksgränsen. You'll ski 3,000-foot wide-open faces and bowls in an unrestricted zone about the size of Holland and populated only by reindeer. Mountain Guide Travel offers the Arctic Combo, a sweet, 7-day heliskiing/ski-touring/off-piste package that splits time between Narvik and Riksgränsen, and the mountains that surround them. There's only a few hotels in Riksgränsen—most people stay at the Hotel Riksgränsen, which is about 300 feet from the ski lift—and a few cafes, so picking where to eat and sleep shouldn't be difficult. Fly into Kiruna, Sweden, and take the train to Riksgränsen.
The Best Undiscovered Ski Resorts in Europe: Helbronner, Italy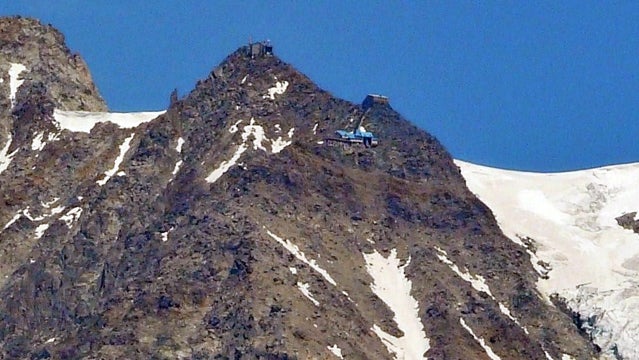 Helbronner sits on the Italian side of the Mont Blanc massif, just 20 minutes from Chamonix, France, by car. Featuring one lift stretching up the south face of the massif, Helbronner has no groomed runs, no avalanche control, no ski patrol, and no Chamonix-style attitude. What Helbronner does have, though, is long, steep couloirs, huge faces, and glaciers. To access this bounty, take the Funivie Monte Bianco cable car from La Palud—a small village in Italy's Aosta valley, five minutes from Courmayeur—6,446 feet up to Refugio Torino station. Ski the Toula glacier down to La Pauld, or take the Valle Noir back to Chamonix. The first tram leaves La Palud at 8:30 a.m. and the last cable car at 4:15 p.m.. It's also possible to access Helbronner from Chamonix's Aiguille du Midi cable car and to ski the Valle Blanche back to Chamonix. Bring a harness, rope, and avalanche gear, and know how to use them. This is wild, unpatrolled, crevasse-littered terrain, so consider hiring a guide, like Miles and Liz Smart of Smart Mountain Guides. Helbronner is an easy day trip from Chamonix, or stay at the Albergo Dente del Giante in La Palud, about 100 feet from the Funivie Monte Bianco.
The Best Undiscovered Ski Resorts in Europe: Engelberg, Switzerland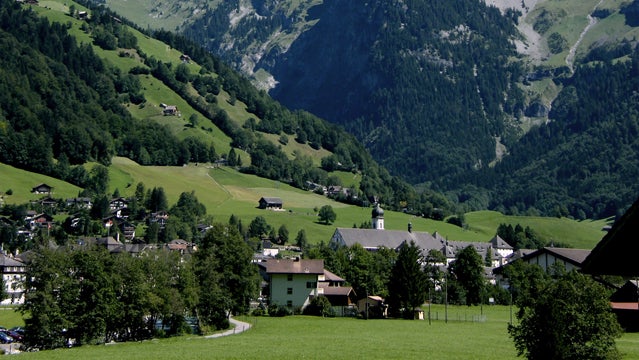 Most skiers have never heard of Engelberg, though it's no secret to in-the-know freeriders, especially Scandinavians, who have been tapping Engelberg's goods for years. Situated in one of the most snow-sure spots in the Alps, the mountain, crowned by Titlis peak, rises 6,500 feet up from town, and is covered with cliffs, crevasses, and glaciers—and amazing off-piste descents like the 6,000-vertical-foot Galtiberg, which runs from the top of the Titlis down to the valley floor, and the Laub, a 3,675-foot, 30- to 35-degree face, one of the mountain's classic off-piste lines. Refuel with a Pot au Feu—beef stew—at the Ski Hütte Stand, an alpine refuge accessed from the Stand lift. Then hit the Steinberg, a 4,000-vertical-foot run on technical, glacial terrain. Post up at the Yucatan (or "Yoki," as locals call it) for après ski. When night falls, kick back at the Ski Lodge, which, unsurprisingly, was opened by some Swedish ski bums in 2008. For some reason, Scandies always seem to have a line on the world's best skiing before anybody else does.
The Best Undiscovered Ski Resorts in Europe: Serre Chevalier, France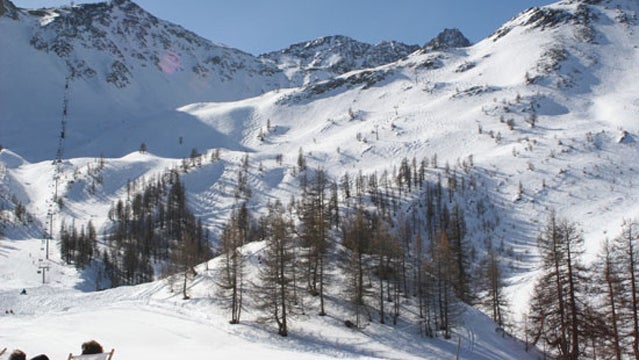 About 45 minutes down the road from the freeride mecca of La Grave, France, Serre Chevalier isn't so much an undiscovered resort as one that's just unknown to most Americans. Sure, there are four base villages, 155 miles of groomed slopes, and 65 chairlifts, but don't let Serre Chevalier's mega-resort trimmings fool you. The villages are quaint, the lifts can be slow, and the freeride offerings are massive. In fact, Serre Chevalier is where the acclaimed skier Pelle Lang, who owns the Skier's Lodge in La Grave, brings his guests when the conditions are off in La Grave. Serre Chevalier's marquee off-piste lines include Couloir de la Balme, a 35-degree chute accessed from the Vallons lift, and Tête du Pre, which requires a boot pack from the top of the Cucumelle lift, and drops skiers into the village of Villeneuve. On piste, you'll find some of the resort's steepest skiing off the l'Yret chair on Le Monêtier. The larch trees under Chantemerle's Aiguillette lift provide some of the best tree skiing in the Alps (and a decent visibility when it's stormy). Serre Chevalier is also close to Le Parc National des Ecrins, France's largest national park, which makes for great multi-day ski tours.
Unlike most French mega resorts, Serre Chevalier's villages date back hundreds of years. On the far southeastern side of the resort sits Briançon, a UNESCO World Heritage site with a 17th-century fortified "old town" filled with patisseries, traditional shops, and family-run hotels and restaurants. On the other end of the resort is the village of Le Monêtier-les-Bains, which has been popular since Roman times for its thermal hot springs. Soak weary ski legs in the healing waters at Les Grands Bains. All the villages are linked by bus (or chairlift) and feature a variety of reasonably-priced accommodations. Try the Hotel Europe a refurbished 19th-century mountain inn in Le Monêtier, which offers rooms with half board for $107 a night for one person. Fly or take a train to Grenoble; from there hop on a two- to three-hour bus ride to Serre Chevalier.
The Best Undiscovered Ski Resorts in Europe: Pragelato, Italy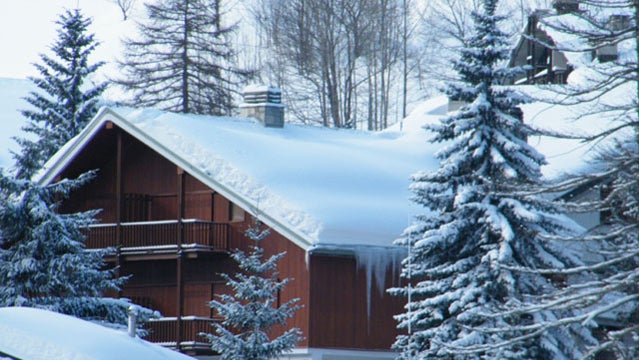 Lying on the south side of the Cottian Alps, which separate France and Italy, Pragelato is part of the mega-resort Via Lattea, or "Milky Way," which links eight different ski areas across Italy and one in France, and accesses over 250 miles of runs on one $44-a-day ticket (this doesn't include Montgenèvre, France). Sandwiched between Sestrière—the 2006 Olympic alpine skiing venue—and Sauze d'Oulx, Pragelato is a medieval village that boasts six lifts, 30 miles of runs, and tons of secret off-piste stashes. Try the lines off the Prietre de l'Aigle or the perfectly-spaced trees under the cable car linking to Sestrière. Unlike France or Switzerland, heliskiing is permitted in Italy. Spend a day heliskiing with PureSki, an outfit based in neighboring Sestrière, which will cost you $230 for one run or $546 for three. You'll lap 5,000-vertical-foot bowl runs and ski 10,000-foot-high peaks, all covered in light, dry, Italian powder. Back in town, take advantage of the Piedmont region's other specialties: food and wine. Al Mulino serves killer pizzas and tasty Barolos. For moderately-priced digs, stay at Casa Grande, which offers self-catered apartments sleeping two for as low as $365 a week.
The Best Undiscovered Ski Resorts in Europe: Disentis, Switzerland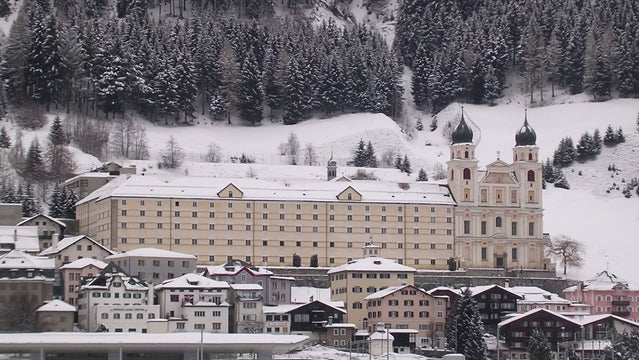 Located in east Switzerland's Graubünden region, Disentis 3000, as the resort is known, touts 10 ski lifts and 37 miles of runs. But Disentis is best known for its lift-accessed, out-of-bounds offerings, which require little-to-no hiking and are steep and long—the mountain boasts a nearly 6,000-vertical-foot drop, longer than any place in the United States. The slopes are uncontrolled and unpatrolled, so it's worthwhile to ski with one of the guided "freeride groups" offered by the resort at $127 per person. A guide with Alpventura costs $137 per person for a group of five. Reserve in advance; guides book up fast. Be sure to hit the Val Gronda, or "big valley" in the local dialect Romansch, the closest living language to Latin. From the top of the Pez Ault lift, go skier's left, traverse for about five minutes, and then drop in to the immense, treeless bowl. Continue on to the Aclette Valley and ride it all the way back down to the base. On low visibility days, hit Bostg, a north-facing slope that features great tree skiing and often harbors stashes of fresh snow.
After a day tapping Disentis' goods, grab a beer at Nagijala, a bar at the base of the resort, which also offers ping-pong, board games, and live entertainment on weekends, plus two-for-one happy-hour beer specials. Stay at Nagijala for as little as $42 a night, which includes a bunk and use of the communal kitchen. This is the most happening spot in the valley, so if you want some semblance of nightlife, Nagijala is your ticket.