Mexico: Safe or Dangerous? The Definitive Guide.
Portions of the country remain off-limits, but the risks of visiting many of the most popular adventure destinations have been overstated. You just need to know where to stay.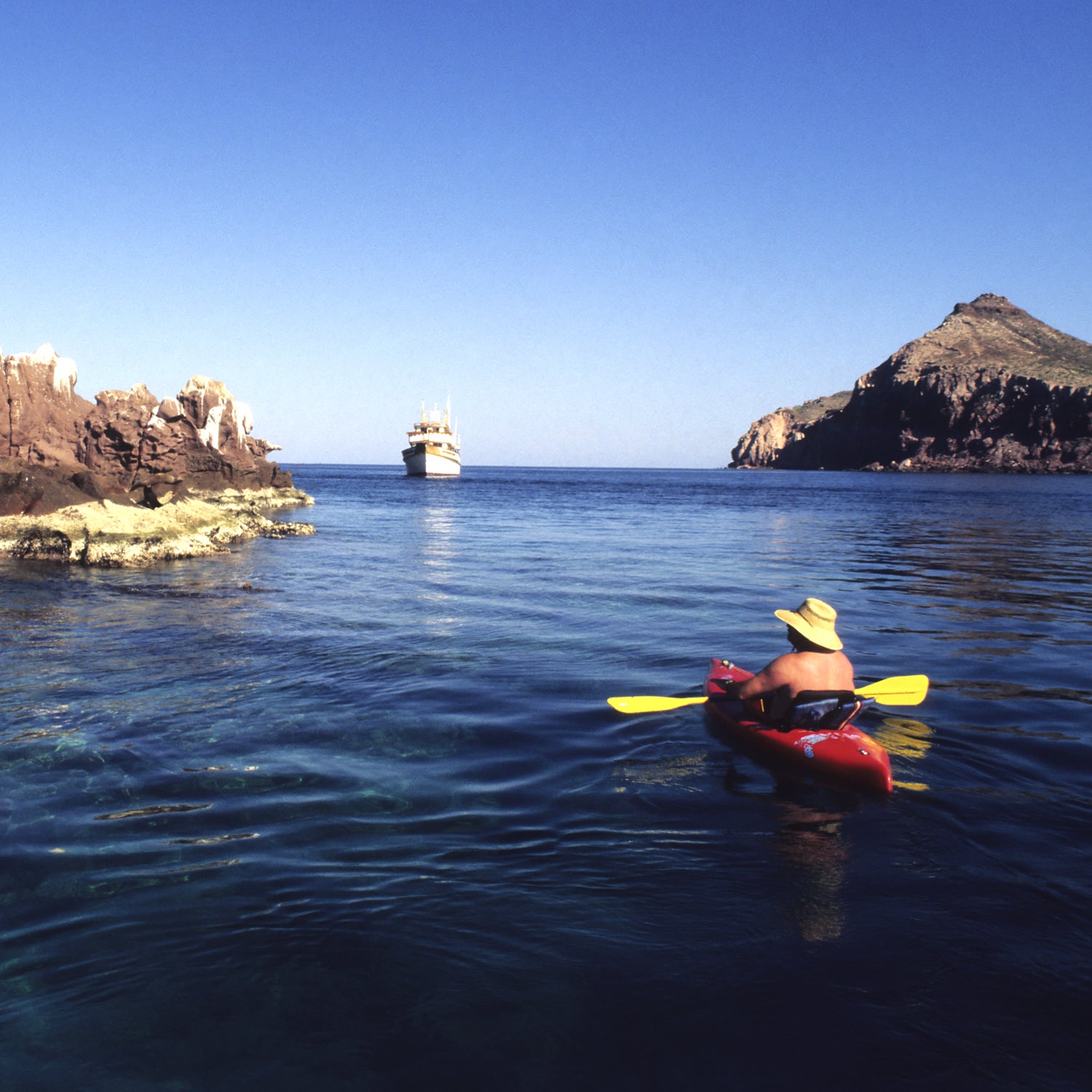 Tammy616/Flickr(Photo)
Heading out the door? Read this article on the new Outside+ app available now on iOS devices for members! Download the app.
Mexico gets a worse rap than it deserves. To be sure, parts of the country are dicey: There's long-simmering drug violence along the U.S. border, and the airport in Acapulco, in the Guerrero state (where 43 students have been missing since September), has been the site of violence and protests. But telling people to avoid the cultural richness of Oaxaca and Chiapas or the excellent surf of Baja California Sur because there are dangerous spots in other regions is like suggesting people avoid Yellowstone because of violent protests in New York City. The thing is to just be smart about where you go.
While some cynical travelers say the State Department's General Information Program and travel warnings are overly cautious and politically motivated, the department has taken extra steps to be nuanced in explaining the risks for Mexico. "We have travel warnings for 36 countries, and Mexico is one of them due to the threat of organized crime," says Geoff Martineau, division chief for Western Hemisphere Affairs in the Office of Overseas Citizens Services, Bureau of Consular Affairs. "Millions of Americans visit every year with no trouble. But there is a risk of being in the wrong place at the wrong time." To that end, the department breaks down travel data into more specific regional information than in other countries, with details on all 31 states and the DF (aka Mexico City).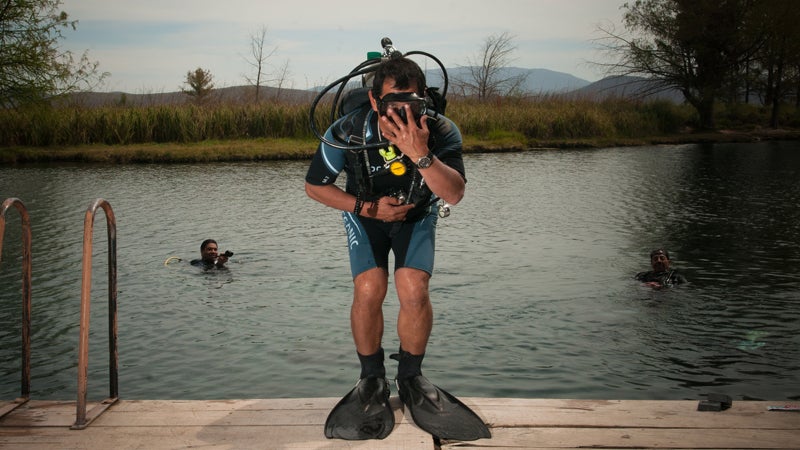 Among the regions with no advisory in effect: Baja California Sur, Campeche, Chiapas, Guanajuato (home to the mountain town of San Miguel de Allende), Oaxaca, Quintana Roo (the region containing Tulum and Playa del Carmen), the Yucatan, and Mexico City. "Much of Mexico is in the clear," concludes Martineau, who still suggests that travelers to Mexico (and elsewhere) register their trips through the STEP program on step.state.gov, which updates travelers in real time about protests, airport closures, or other problems that arise during their trip and facilitates contact with families should there be an emergency.
Adventure travel companies across Mexico say the same thing: Many destinations are safe for travelers—you just need to be selective about where you go. Rebeca Yáñez, membership director for the Latin America division of the Adventure Travel Trade Association, says that although they don't have precise numbers for adventure travel, "There are a couple of hot spots where drug dealers remain in dispute over trade routes"—avoid Guerrero, Michoacan, Tamaulipas, and Morelos—"but this is not true of most of the country. The fears are not justified. Chiapas, Oaxaca, Baja California Sur, Guanajuato, and Chihuahua (home of Copper Canyon) are safe, and we Mexicans travel to these places."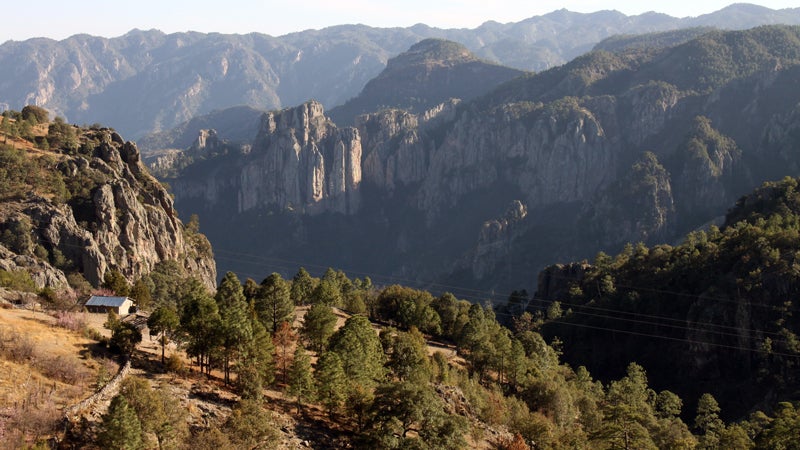 Baja California Sur
Sergio Jauregui, owner and operator of Todos Santos Eco Adventures, in Baja California Sur, says his business had been off, "but fears have greatly receded over the last three or four years, and we've seen a big uptick in business. But we regularly get questions about safety." He continues, "For Baja California Sur, no, the fears are not justified. The only visitors who have problems are those who create them for themselves—for instance, trying to buy illegal drugs."
Yucatan
Across the country in the Yucatan, Angelica Espinosa of Catherwood Travels says her business leading visitors into the Maya world hasn't been affected, because "the region has been kept safe and remains untouched by signs of violence." Traveling with a well-established company that follows safety protocols—including using only its own drivers (no subcontractors) and checking in with them twice a day—gives guests more confidence as well.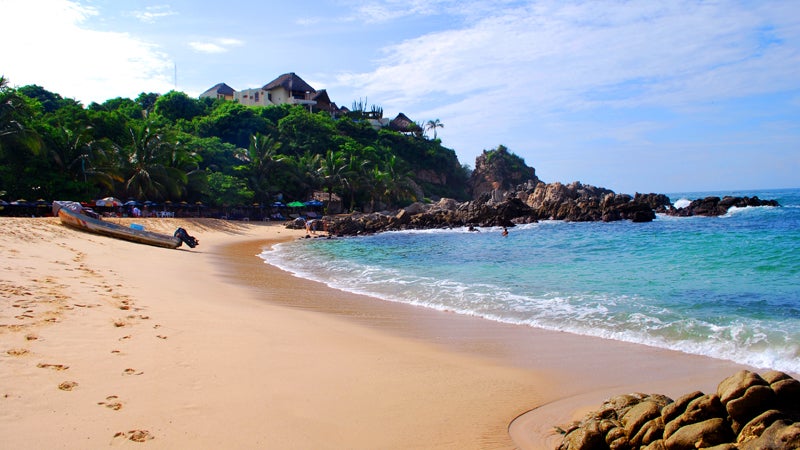 Y Más… (And More…)
Zachary Rabinor, director general of Journey Mexico, which operates adventure tours across the country, makes similar arguments: "Risks to travelers visiting Mexico's touristic destinations have not increased, nor have travelers been targeted or affected." Drug violence has been focused around the border cities of Tijuana, Nogales, Jaurez, and Reynosa. Still, Journey Mexico pays attention in the areas where it takes guests, keeping local intelligence on the ground and educating the travel industry and the public on safety conditions via its blog and monthly newsletter.
Here are some new adventures you'll be missing if you summarily dismiss Mexico.
San Luis Potosi: A newly hot adventure destination, where companies like Huaxteca offer rafting and rappelling adventures.
Chiapas Water Route: Xaman Expeditions takes travelers into the heart of the biosphere reserves of El Triunfo and El Ocote.
Copper Canyon: Adventurers are now going deeper in, not just to the highlands but also to the lower villages like Batopilas (which only a few years ago was too dangerous for tourists). There's a new adventure park with the longest zip line in the world, a via ferrata, and rappelling wall. (Try it with Journey Mexico.)
Trekking: There are new hiking routes from the Sierra Norte to the coast of Oaxaca with the Muddy Boot.
Lead Photo: Tammy616/Flickr
Trending on Outside Online