My Hometown: Olympic Cross-Country Skier Sophie Caldwell on Peru, Vermont
Nestled in the Green Mountains, Peru is an incubator for skiing excellence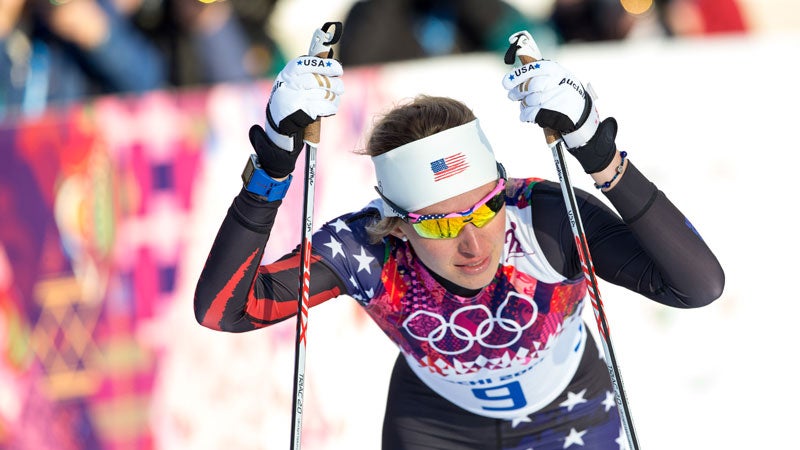 Sarah Brunson/U.S. Ski Team(Photo)
Heading out the door? Read this article on the new Outside+ app available now on iOS devices for members! Download the app.
When your grandfather and uncle were Olympic skiers, your father was a ski coach, and your mother was a ski racer, you learn to walk and ski simultaneously. That was the case, anyway, for Olympic cross-country skier Sophie Caldwell, who learned to schuss in the backyard of her childhood home in Peru, Vermont.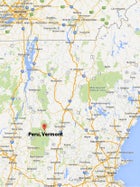 Peru, Vermont

A congratulatory banner for hometown hero Sophie Caldwell hangs from a general store in Peru, Vermont.

Six-year-old Sophie Caldwell (left) with sister Isabel (right) at the Peru Fair in 1996.
Last month, Caldwell placed sixth in the ladies' sprint free finals at Sochi—the highest finish by an American in that event. She's since been on the road, but is looking forward to returning to her childhood home in Peru, Vermont (population 416). Here, she talks about growing up in the small Green Mountain town.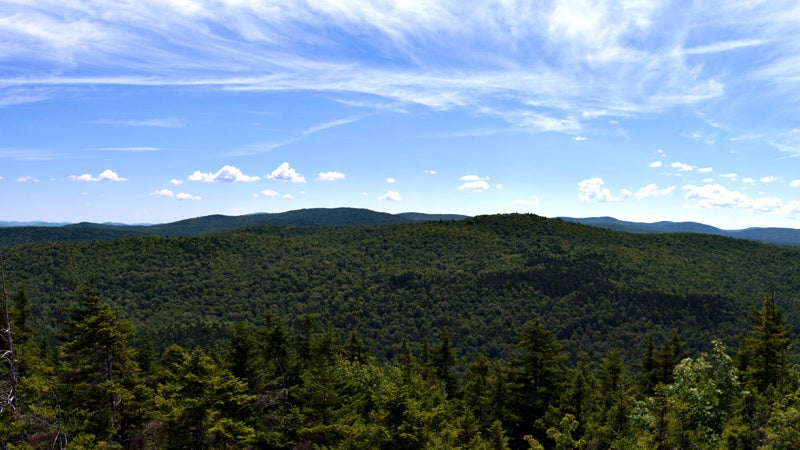 Why do you love Peru?
Growing up, everything we did was focused on the outdoors. My childhood memories consist of catching frogs in our pond, skiing, hiking, and building sledding tracks or tree forts with our neighbors.
It's very close to resorts and bigger towns such as Stratton and Manchester, so you're not left feeling like you're in the middle of nowhere. I think it was an extremely healthy environment to grow up in. Now that I'm older, I've been able to appreciate the benefits of the tight-knit community that comes along with being from a small town.
I've received an overwhelming amount of support through emails and messages since I made the Olympics, and it really means a lot to me to be able to make this magical little place where I came from proud.
What is one thing most people don't know about Peru?
Peru has been home to three nordic Olympians: Bill Koch, Kristina Joder Casey, and now me! It was also originally named Bromley.
Best time of year to visit?
One of my favorite things about Vermont is that there are four distinct seasons, and I love each one for different reasons. If I had to choose the best time to visit Vermont and in particular, Peru, I would have to say fall. The foliage during the fall is one of the more beautiful things I've ever seen and the temperature usually isn't freezing—yet. It's comfortably cool and crisp. You can also eat cider doughnuts and go apple picking.
Favorite place to get outside?
The Wild Wings Cross Country Ski Center is right down the road from my house. I grew up skiing at Wild Wings and it remains one of my favorite places to ski today. They have a variety of trails that are perfect for any type of skier, and you can warm up with some hot cocoa in the lodge after your ski.
The Appalachian and Long Trails also go right through Peru; I love to hike and run on those trails by Bromley Mountain, Styles Peak, Peru Peak, and Griffith Lake. 
Best restaurant?
I have to say the J.J. Hapgood General Store even though I haven't been back since it's been newly renovated. I grew up going to the Hapgood store for pizza and penny candy, and they've recently put a ton of work into renovating it. The menu looks amazing, and I know the rest of my family has been going often. I can't wait to become a regular when I return this spring.
Must-see attraction?
Hapgood Pond, especially for families with children. There is a great beach for kids, a nature trail, camping, and swimming.
The Peru Fair is also a must-see attraction that happens every fall and draws a big crowd. Main Street is shut down for the day and filled with all kinds of delicious food and arts and crafts.
Best place to stay?
All through high school and college we always had friends coming to stay at our house when people would visit. So my initial reaction would be to say my house! But I know Johnny Seesaw's is a lovely place to stay for a rustic ski lodge experience.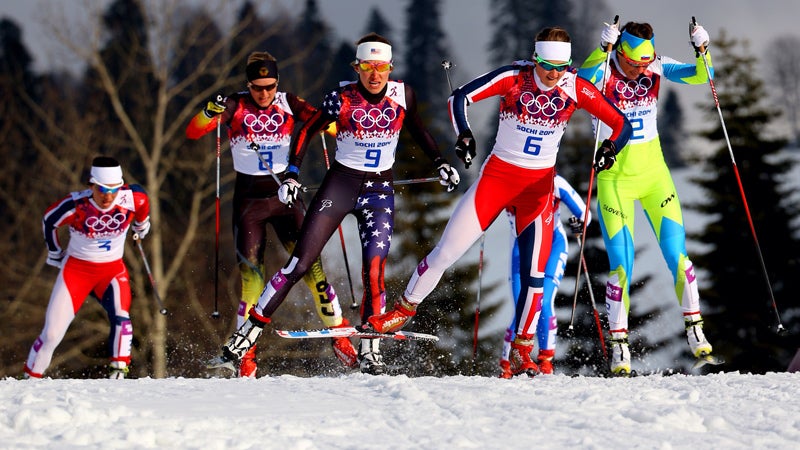 Need to Know
Getting there: Peru is 1.5 hours northeast of Albany International Airport.
Nearby cities: Bennington (host of the 2014 U.S. Snowshoe National Championships), and Manchester (home to the Orvis flagship store and fly rod factory).
Lead Photo: Sarah Brunson/U.S. Ski Team