My Hometown: Snowboarder Jamie Anderson on South Lake Tahoe, California
"Good vibes, beautiful nature, and lots to explore!"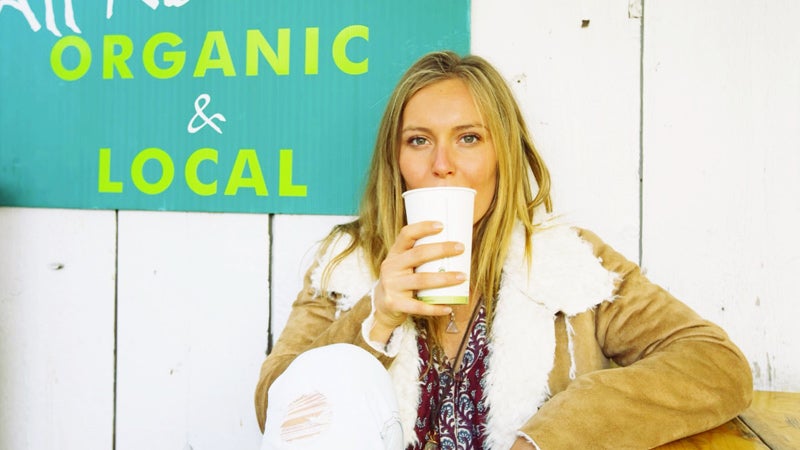 Heading out the door? Read this article on the new Outside+ app available now on iOS devices for members! Download the app.
Jamie Anderson learned to snowboard at her home mountain, Sierra at Tahoe, when she was nine years old. She and her seven siblings were homeschooled, which allowed them plenty of time to get outdoors. "We were on the mountain almost every day," she writes on her website. "Ever since I can remember, I've been outside playing, building snow forts, sledding…and just exploring this beautiful earth."

Anderson home for the weekend in Tahoe.

Anderson home for the weekend in Tahoe.
Fourteen years later, at the age of 23, Anderson's dedication to snowboarding and desire to see the world lead her to Sochi, where she won gold in the inaugural women's slopestyle event.
"Tahoe is a very sacred place," she says. "Good vibes, beautiful nature, and lots to explore!" 
Why do you love Tahoe?
Tahoe is a magical place full of positive energy, beautiful mountains, and lakes all around. It's home for me and feels so good to be there.
Best time of year to visit?
Honestly, I love all the seasons in Tahoe. But my favorite is the fall. It's my birthday in the fall, and the tourist season slows down, and the trees start to change colors. I also love to hike, and the fall is great for that.
Favorite place to get outside?
I love hiking out to Fallen Leaf Lake. It's a beautiful spot to go hike around, and it's at the base of one of the biggest mountains, Mount Tallac! And of course, I love to hit Sierra at Tahoe for snowboarding
Best restaurant?
I love this little family owned Italian spot called Tep's Villa Roma. It has good home-style food made with love and intention. 
Must-see attraction?
Emerald Bay is absolutely beautiful, and a definite must see. 
Best place to stay?
I'd suggest somewhere away from the casinos so you can really get the Tahoe vibration. A little cabin in the mountains would be great spot to take in all that Tahoe has to offer. Come visit and share the good energy!