Sponsor Content: Toyota
5 of the American West's Most Iconic Roads
From California's sheer cliffs to Oregon's craggy mountains, the west coast of the U.S. is home to some of the planet's most stunning scenery. Here's how to see the best of it.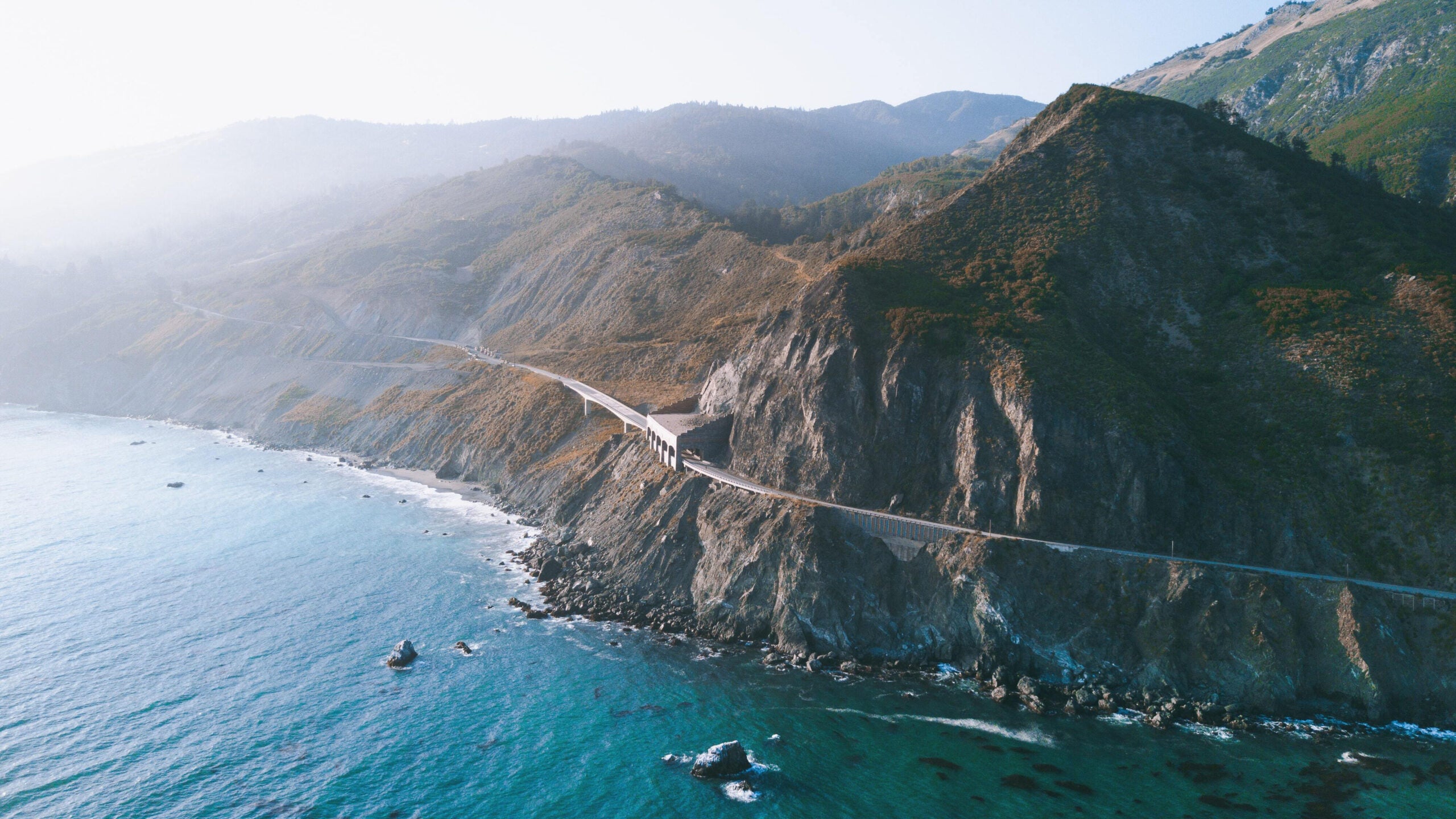 The western U.S. is home to some of the most awe-inspiring landscapes in the world, from deep alpine forests to dramatic coastlines. Even more impressive is how accessible the region's iconic coastal drives and out-the-way backcountry roads are. Sound good? Here are five of the West Coast's most wild and scenic byways.
Discover The Most Scenic Byways in the U.S.

From winding canyon roads and vast desert straightaways to historic routes and serene oceanside drives, the U.S. is home to some of the most incredible roads in the world, including 184 official Scenic Byways. Here, we've compiled the best 25.
America's Alps—and Beyond
North Cascades Highway: Washington —140 miles — State Scenic Byway
Washington Highway 20 winds into the heart of America's most stunning alpine scenery in North Cascades National Park, where there's everything mountain-related to do, from backpacking to summit bagging to big-wall climbing. But the hallmark of a great scenic drive is variety. East to west, you begin in arid cowboy country, the Methow Valley, home to the Old West town (and mountain-bike hub) of Winthrop, and riverine fun in the Twisp River Recreation Area. Then you enter the alpine glory of the North Cascades. Finally, there's no letdown as you drop down the west side, where the Skagit Valley opens into vast tulip fields and the coastal bluffs and forests of Deception Pass State Park.
Cliff-Hugging Wonder
Historic Columbia River Highway: Oregon —70 miles — All-American Road
It's the rare byway where the road itself is a main attraction, but consider the audacious engineering mettle it took in 1913 to build a cliff-hugging highway above the dramatic Columbia River Gorge from Troutdale to The Dalles. Beneath you as you drive, the grand Columbia rolls coastward between sheer walls of basalt, while trophy waterfalls provide leg-stretching intervals. Don't miss the breathtaking view from the Portland Women's Forum State Scenic Viewpoint, nor a cooling stop at 620-foot Multhomah Falls. The Pacific Crest Trail cuts through here, and the Twin Tunnels Trail provides a car-free parallel route for bikers and hikers. At the heart of it all is the town of Hood River, adrenaline-filled mecca for all wind and water sports, from windsurfing to kiting and SUPing to whitewater paddling.
Oregon's Unsung Corner
Steen's Mountain Backcountry Byway: Oregon — 60 miles — BLM Backcountry Byway
In-the-know road-trippers know how wondrous is the unsung southeastern corner of Oregon, where the fault-block Steens Mountain (9,733 feet) rises above the barren Alvord Desert. As the highest road in Oregon climbs Steens's lush slopes, you may spot bighorn sheep, wild horses, and antelope. Multiple trailheads and campgrounds invite exploration afoot or by mountain bike, while fly-fishers go for redband trout in the Wild and Scenic Donner und Blitzen River. Parts of the road are rough, and high clearance is recommended for a stretch near South Steens Campground; after all, this is wild, remote country. Still, the small gateway town of Frenchglen has trip necessities and the historic (1916) Frenchglen Hotel.
Heart of the Wildest West Coast
Big Sur Coast Highway: California — 72 miles — All-American Road
Cast your eyes in any direction as Highway 1 sinuously traces the sheer cliffs, coves, and beaches of the California coast from Carmel to San Simeon—soul-stirring sights everywhere. Crashing surf, a gray whale offshore, a fleet of elephant seals lolling on a beach. Overhead, a chance of a condor sighting. Inland, the Santa Lucia Mountains, laced with redwood canyons to explore in Pfeiffer Big Sur and Julia Pfeiffer Burns State Parks. The old woodsy village of Big Sur is here, with its general store and classic digs, and it all feels as wild and rugged as the coast itself.
Desert Time Capsule
California Historic Route 66 Needles to Barstow Scenic Byway: California — 178 miles — National Scenic Byway
Almost achingly authentic—it might as well be 1926 again—this Mojave Desert stretch of Old Route 66 is the least adulterated remnant of the iconic road. The desert scenery, punctuated with rugged mountain ranges, is a study in odd landforms and lifeforms, like lava flows, cinder cones (Amboy and Pisgah Craters), sand dunes, and Joshua trees. Forlorn ruins like the skeletal Roy's Motel perfectly represent the faded dreams of past desert wanderers. You'll also have endless places to flex some SUV muscle on dirt tracks through 1.6-million-acre Mojave Trails National Monument, which the road bisects.