50 U.S. Wilderness Areas, Ranked
Take a break from NPS crowds by visiting these lesser-known designations, which we chose based on spectacular scenery, great hiking trails, and unique features.
Heading out the door? Read this article on the new Outside+ app available now on iOS devices for members! Download the app.
When nature calls and you don't want to deal with the crowds and planning involved in visiting a national park, explore the country's 111 million acres of designated wilderness areas. The Wilderness Act of 1964 resulted in the preservation of more than 760 of these unspoiled swaths of land. They feature every draw you'd get from the higher billed parks, from summits and sand dunes to alpine lakes and paddle trails. We chose 50 of the most action-packed areas, and ranked them according to scenery, hiking options, and variety of landscapes and activities.
1. Bob Marshall Wilderness, Montana
It's no surprise that our top spot is going to this one-million-acre region that encapsulates every landscape Montana is known for: jagged ridges, rolling alpine meadows, and forest-canopied rivers. There are more than 1,700 trail miles, with backpacking gems like a 60-mile trek to the area's crown jewel: a limestone outcropping nicknamed the Chinese Wall.
2. Paria Canyon-Vermilion Cliffs Wilderness, Arizona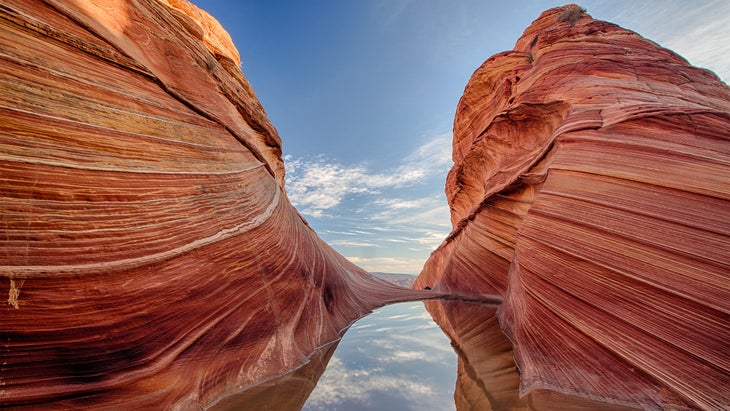 Serpentine canyons ribbon through this 110,816-acre area, but colorful canyon walls are just a fraction of this region's surreal features. Enjoy sandstone arches, erosion-etched rock sculptures, and the otherworldly Paria Canyon from pathways like Buckskin Gulch, a 42-mile round trip route.
3. Bridger Wilderness, Wyoming
Sawtoothed granite rocks and alpine forests and meadows paint a dreamy backdrop at Wyoming's 426,494-acre Bridger Wilderness. Superlatives here abound: Bridger Wilderness possesses seven out of the lower 48's 10 largest glaciers and covers 80 miles of the western Continental Divide. A 30-mile hike into the Titcomb Basin passes eight mountain lakes.
4. John Muir Wilderness, California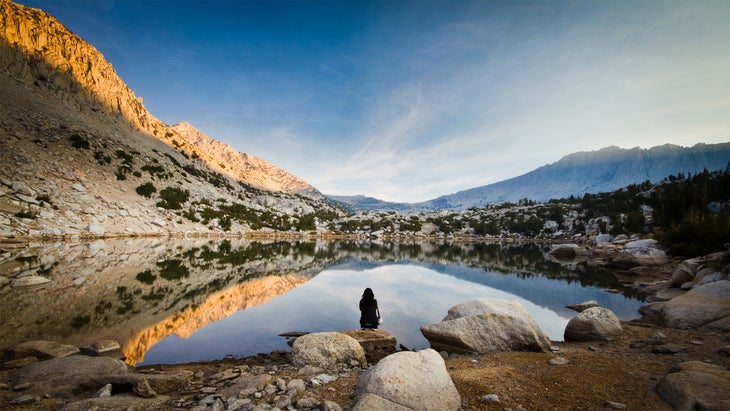 The 652,793-acre John Muir Wilderness flanks Kings Canyon National Park with an oasis of sky-high peaks, steep canyons, and deep-green forests. Popular thru-hikes like the John Muir Trail and Pacific Crest Trail pass through here, while shorter rambles, like the 6.2-mile Blue Lake Trail, promise equally mind-blowing vistas. 
5. Bisti/De-Na-Zin Wilderness, New Mexico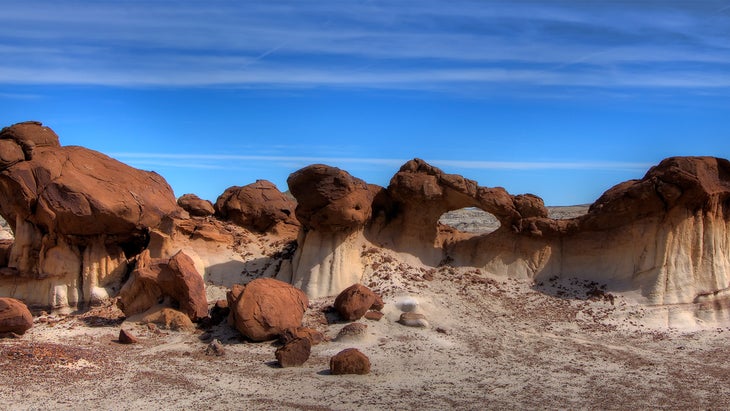 Hiking through Bisti/De-Na-Zin Wilderness is like trekking on another planet. Surreal hoodoos and mind-blowing rock sculptures soar above stark sandstone, shale, and coal landscapes—once covered by ancient sea. Marked routes are limited; the 0.75-mile route from De-Na-Zin trailhead is the prime portal into the area's 43,420 desert acres. 
6. Ventana Wilderness, California
Ventana Wilderness shows the best of California's Big Sur coast, with waterfalls, thermal springs, sky-scraper-high redwoods, and Pacific-view peaks as the cherry on top. Nearly 200 trail miles traverse its 236,726 acres, including the 24-mile Pine Ridge Trail, which is a gateway to the Big Sur river corridor. 
7. Teton Wilderness, Wyoming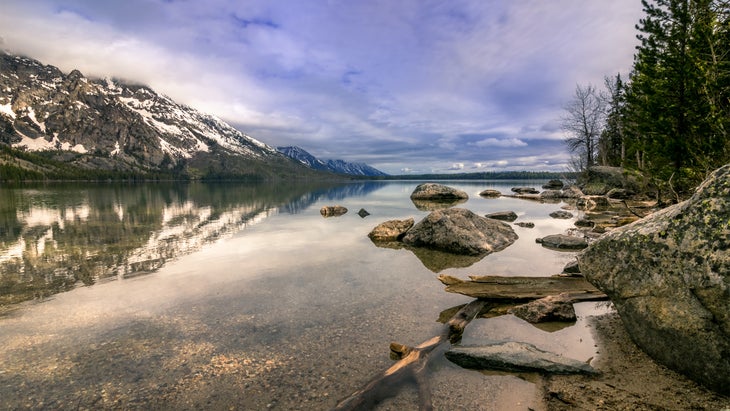 Nestled in Wyoming's Yellowstone ecosystem, the Teton Wilderness area is one of the nation's top wildlife destinations. Grizzly bears, wolves, moose, and elk roam the area's meadows, while nearly 450 trail miles bring trekkers into the fun, too. Backpacking jaunts include the raw and rugged 84-mile Two Oceans Pass, with quicker trails like the equally wild 12-mile Sheffield Trail. 
8. Clifty Wilderness, Kentucky
Clifty Wilderness is speckled with the Red River Gorge's signature attractions: sandstone arches and soaring cliffs. It's one of Kentucky's best-known rock-climbing getaways, but other activities, such as hiking the two-mile Devils Market House Arch Trail, showcase the area's signature limestone scenery as well.
9. Lost Creek Wilderness, Colorado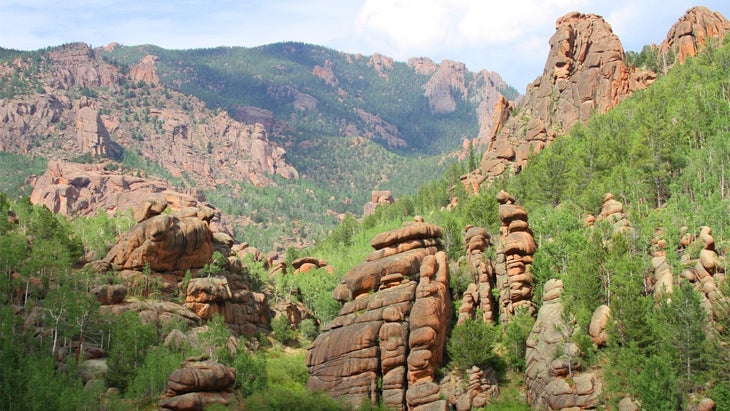 Granite domes and split boulders peek out from Lost Creek Wilderness' pine-speckled slopes, creating the ultimate Rocky Mountain welcome. The 114,864-acre playground sees Colorado Trail trekkers on their 500-mile thru-hike, while the Lost Creek Wilderness Loop meanders for nearly 30 miles through the area's spellbinding scenery. 
10. Boundary Waters Canoe Area Wilderness, Minnesota
The labyrinthine Boundary Waters Canoe Area Wilderness encapsulates Minnesota's nickname: "Land of 10,000 Lakes." More than 1,100 lakes and 1,500 miles of canoe trails wind through the area's nearly one million pristine acres along the U.S. and Canada border. While most come for paddling, hiking abounds with trails like the seven-mile Eagle Mountain Trail leading to Minnesota's highest point at 2,300 feet.   
11. Frank Church-River of No Return Wilderness, Idaho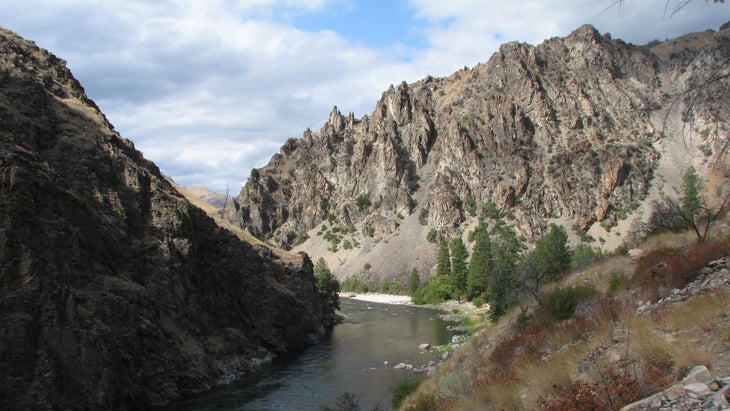 For backcountry bliss in the lower 48 states, it's hard to top the 2.4-million-acre Frank Church-River of No Return Wilderness, home to two whitewater rivers and one of the world's deepest canyons. The vast region also has a few stellar hiking routes, including the pine-shaded 14-mile Camas Creek Trail, but 1.5 million acres still remain untouched.
12. Caribou-Speckled Mountain Wilderness, Maine
Abundant pines shift to spruce up the slopes of Caribou-Speckled Mountain Wilderness, a 11,236-acre area in Maine. Take in emerald-peak panoramas via rock ledges atop the 2,900-foot Speckled Mountain, accessible on routes like the eight-mile Bickford Brook Trail.  
13. Mount Sneffels Wilderness, Colorado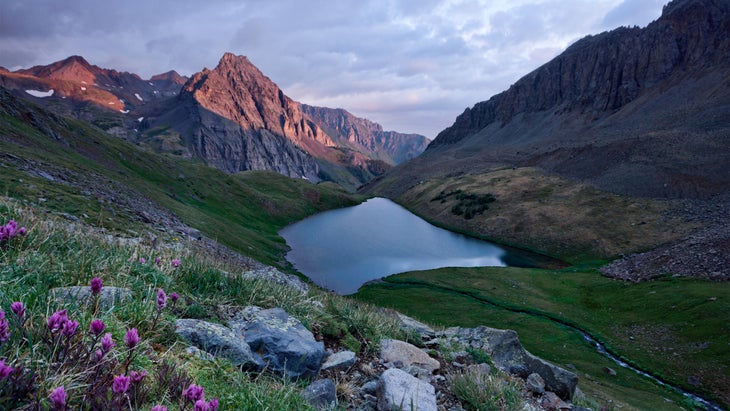 Mount Sneffels towers 14,150 feet above the dramatic snow-peaked wilderness area that shares its name. Loose volcanic rock and icy slopes make its summits tricky, but even weekend warriors can enjoy the 16,485-acre area's solitude and beauty on milder trails like the 3.5-mile Blue Lakes Trail, a route dotted with turquoise-blue ponds. 
14. Sleeping Bear Dunes Wilderness, Michigan
Few Great Lakes landscapes impress like the 32,557-acre Sleeping Bear Dunes Wilderness, where soaring gold dunes spill into cerulean waters for a scene that looks much more Caribbean than Lake Michigan. The popular 3.5-mile Dunes Trail is deceivingly hard—but climbing through sand is worth it for those 400-foot-high vistas. 
15. Mount Hood Wilderness and Peak, Oregon
Oregon's highest summit, the 11,240-foot Mount Hood, is the star of the show in its namesake 64,742-acre wilderness area. Trails up this dormant volcano prove tricky; even the easier routes require training and technical skills. But less-daunting paths like the seven-mile route to Ramona Falls impress with waterfalls and river crossings. 
16. Kisatchie Hills Wilderness, Louisiana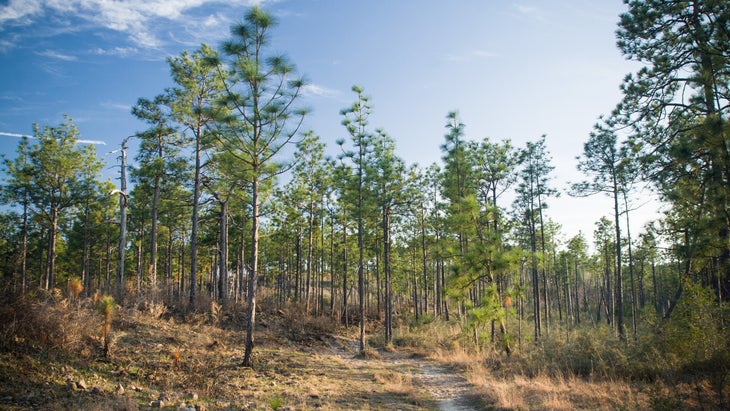 Louisiana's Kisatchie Hills Wilderness earned the nickname "Little Grand Canyon" for a reason. This southern haunt brims with otherworldly landscapes, from sandstone bluffs to flat-topped mesas, spread out across its 8,701 acres. Take the seven-mile Backbone Trail to soak up the best this southern gem has to offer, including the area's signature sandstone hills. 
17. Okefenokee Wilderness, Georgia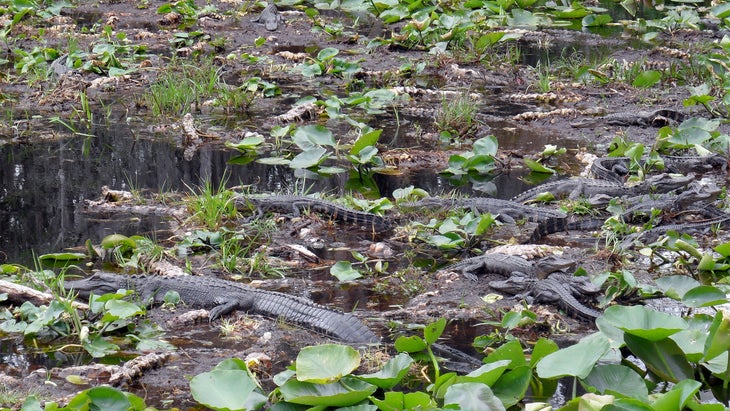 Cypress trees, pines, and black gum swamps make Okefenokee Wilderness a thriving sanctuary for Georgia's diverse critters. But alligators, birds, and black bears aren't the only ones who enjoy this 353,981-acre destination. Paddlers glide through forest-ringed wetlands on one of seven canoe trails, while hikers enjoy a drier adventure on routes like the four-mile Longleaf Pine Interpretive Trail.
18. High Uintas Wilderness, Utah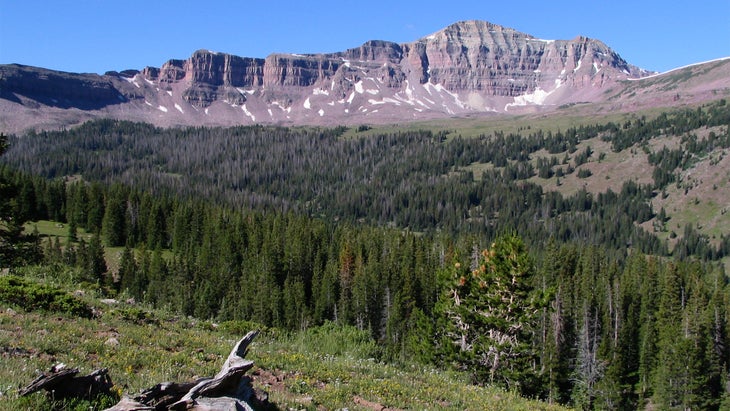 Utah's highest peaks and plentiful lakes create an awe-striking scene of glacier-carved landscapes in the 453,860-acre High Uintas Wilderness. Kings Peak, the state's tallest summit at 13,528 feet, is accessible via the 27-mile Kings Peak Trail, while shorter routes, like the seven-mile Teepee Lakes Trail, pair ponderosa pines with pristine alpine-lake stop-offs.  
19. Alpine Lakes Wilderness, Washington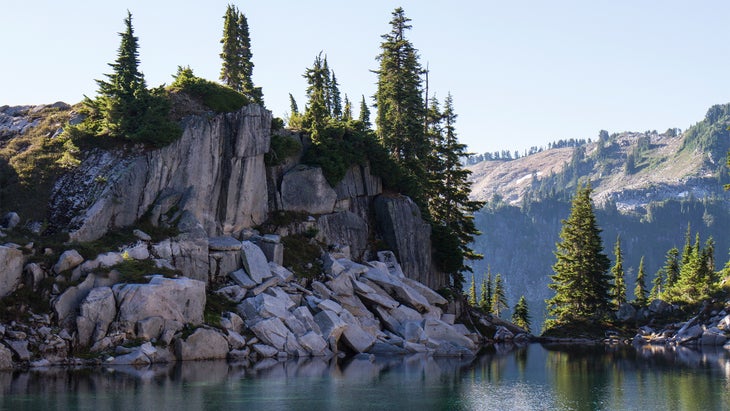 Few destinations capture the Cascade Range's splendor like the 414,325-acre Alpine Lakes Wilderness area in Washington. Serrated ridges, pointed spires, and deep, dramatic valleys are in full view here, and the area's many hiking trails, from the area's 67 miles of the Pacific Crest Trail to short-but-scenic excursions like the seven-mile Snow Lake Trail. 
20. Canaan Mountain Wilderness, Utah
Canaan Mountain Wilderness is overshadowed by its neighbor, Zion National Park, but the sandstone backdrops across its 44,447 acres are just as breathtaking. Cliffs of up to 2,000 feet abut natural arches, slot canyons, and ponderosa and pinyon pines; primitive trails like the 2.8-mile Eagle Crags Trail snake along many of Canaan's stunning sights.
21. Dolly Sods Wilderness, West Virginia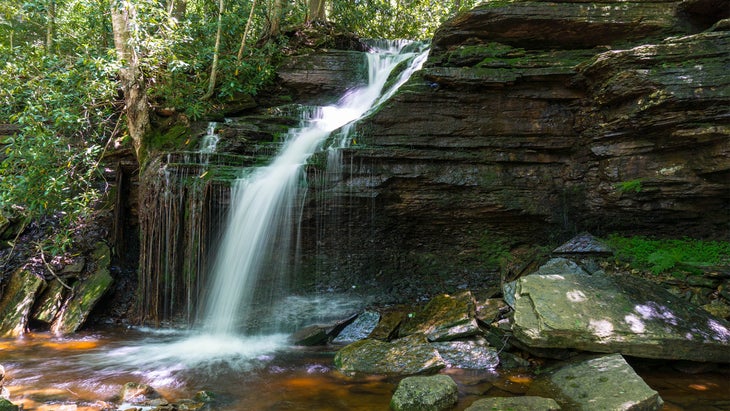 Deep in Monongahela National Forest, Dolly Sods Wilderness treats hikers and backpackers to West Virginia's prized terrain. Stacked boulders tower above upland bogs and northern hardwoods, with more than 50 trail miles traversing the area's 17,776 acres. The 4.7-mile Blackbird Knob hits all the sights on a Dolly Sods bucket list: waterfalls, swimming holes, and sweeping views atop the unobstructed rock ledges. 
22. Hoover Wilderness, California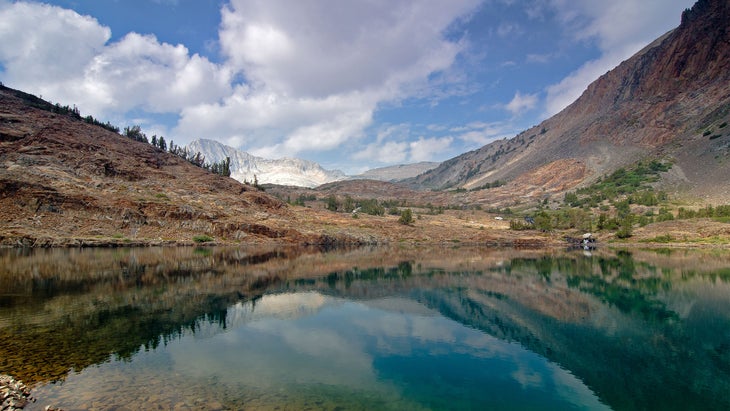 Yosemite National Park is a magnet for crowds, but its western neighbor, Hoover Wilderness, captivates just as well. Its 128,221 acres of craggy mountains and tucked-away lakes promises rugged Sierra Nevada adventures at their finest. Soak up Hoover Wilderness' alpine-lake landscapes on the eight-mile 20 Lakes Basin Loop Trail, which starts at Saddlebag Lake.    
23. Ishi Wilderness, California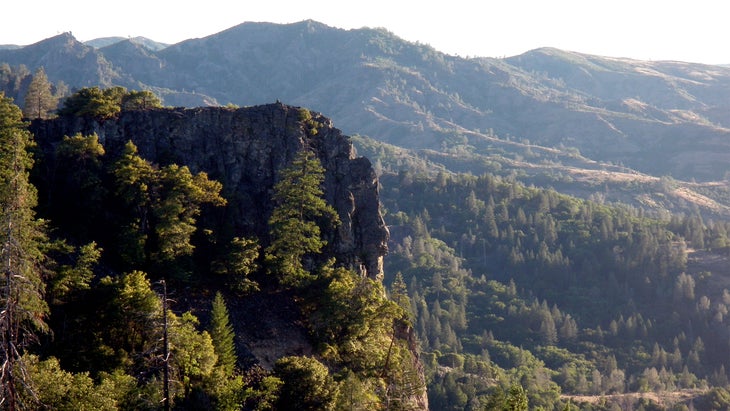 Wind and water-shaped Ishi Wilderness' 42,079 acres of surreal scenery, from basaltic outcroppings to unearthly lava formations. The Yahi Yana people thrived in this wilderness for millennia before white settlers. Today, it welcomes hikers across pathways like the rugged Deer Creek Trail which winds along a creek for seven moderate but mesmerizing miles. 
24. Breadloaf Wilderness, Vermont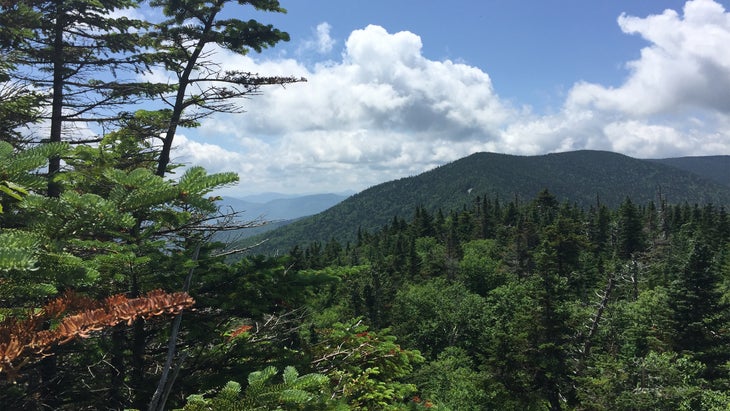 Breadloaf Wilderness is a dream for peak baggers, with four of Vermont's Presidential Range summits and the area's highest mountain, Breadloaf, at 3,835 feet. The 24,986-acre wilderness area draws hikers and cross-country skiers with its four-mile Norske Trail, while thru-hikers on Vermont's Long Trail traverse the Breadloaf Wilderness area for nearly 60 miles.   
25. Pemigewasset Wilderness, New Hampshire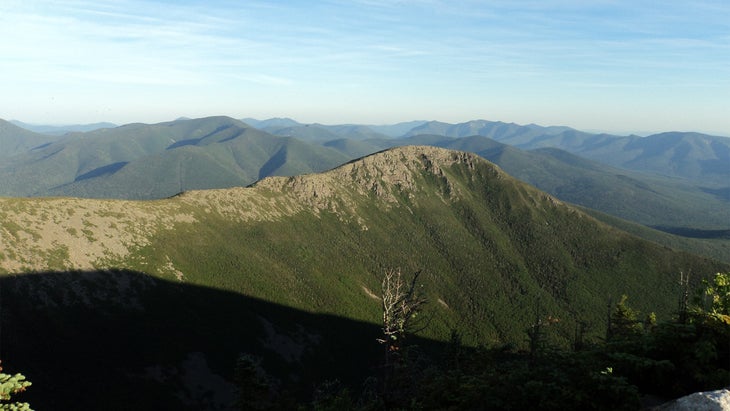 In this 45,809-acre wilderness, hikers are about as likely to see a moose as another human. Here, toothed peaks jut heaven-ward above a sea of hardwoods, with the 30-mile Pemi Loop zig-zagging through the White Mountains' renowned backdrops.
26. Noatak Wilderness, Alaska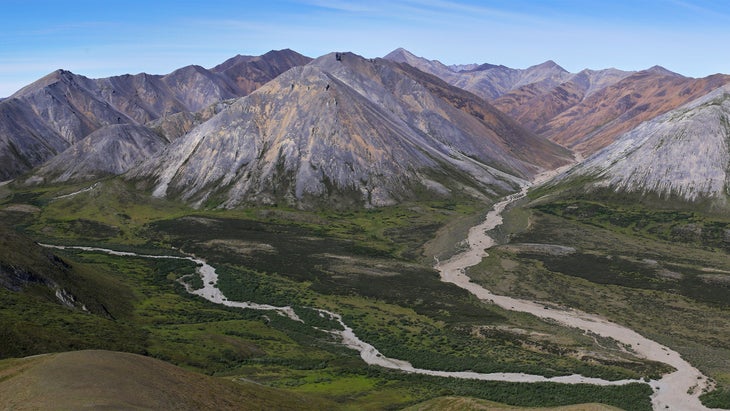 With 5.8 million acres of unblemished tundra above the Arctic Circle, Noatak Wilderness looks like the edge of the world. It's a rare backpacking treat, with no roads, signs, or designated campsites—but plenty of rough and spongy backcountry tundra. The NPS recommends starting Noatak trips at the Northwest Arctic Heritage Center in nearby Kotzebue.
27. Miller Peak Wilderness, Arizona
Wildlife thrives in the 20,251-acre Miller Peak Wilderness, with more than 300 species of birds, reptiles, and mammals—but biodiversity isn't the only draw. Just a stone's throw from Mexico, this park is one of the last stops on the 800-mile Arizona Trail. It also contains its namesake 9,466-foot peak, accessible via the 11.5-mile Crest Trail.
28. Desolation Wilderness, California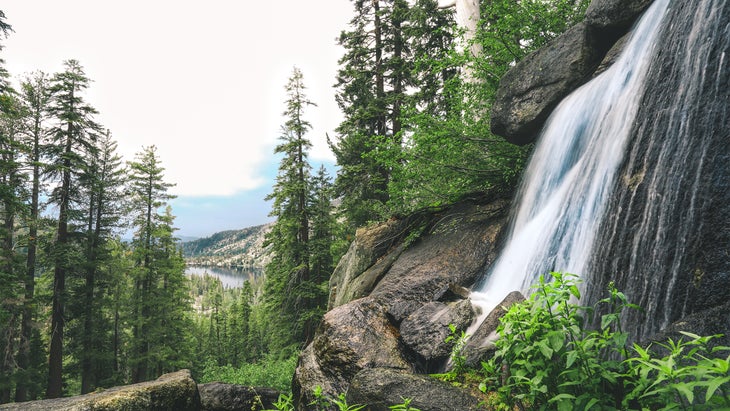 Sawtooth peaks and cerulean lakes attract travelers to California's 64,041-acre Desolation Wilderness along Lake Tahoe. Thru-hikers tackle 17 miles across this rugged terrain, including the 9,380-foot Dicks Pass, on the Pacific Crest Trail. Day hikers pick up paths like the 14-mile Rockbound Pass, which travels up 1,500 vertical feet through alpine scenery.
29. Glacier View Wilderness, Washington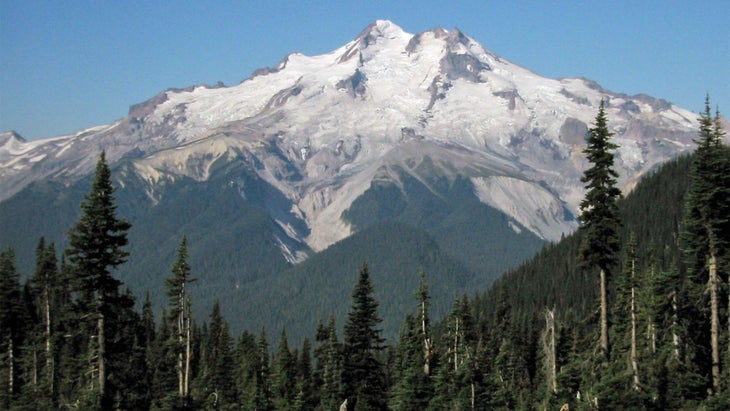 With Mount Rainier panoramas and quintessential Pacific Northwest pine and cedar-shaded trails, it's hard to beat the 3,078-acre Glacier View Wilderness—especially atop its 5,450-foot namesake peak. Forested paths like the 1.8-mile Lake Christine Trail lead to a variety of viewpoints; this trail also connects to off-shoot paths like the 2.9-mile Glacier View Trail. 
30. Gila Wilderness, New Mexico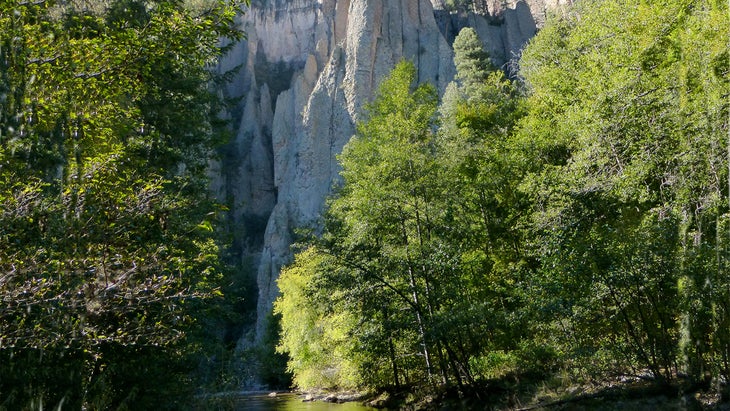 It's easy to see why the Gila Wilderness nabbed the country's first designated-wilderness status: the area's dramatic canyons, mesas, and cliffs intermingle with forests of pinions, junipers, ponderosa pines for 559,311 acres. More than 850 trail miles twist through this dramatic New Mexico oasis, with the 26-mile Mineral Creek Trail curving along captivating canyons and waterfalls.
31. Kachina Peaks Wilderness, Arizona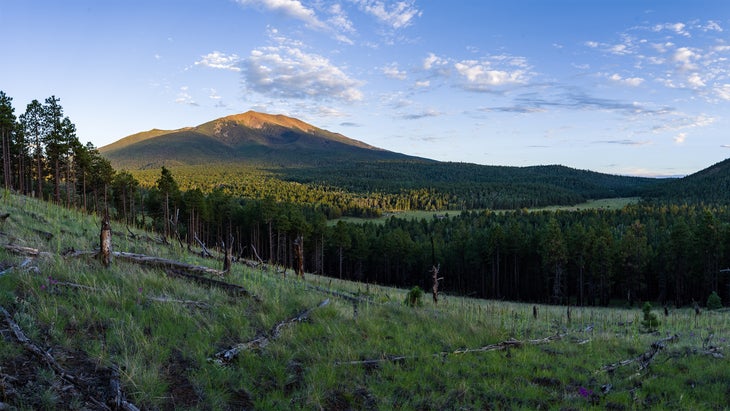 Arizona's Kachina Peaks Wilderness is an 18,720-acre mosaic of colorful forests and colossal peaks, all built through a history of violent volcanic eruptions. The 10-mile Humphrey's Trail plants hikers in the thick of it, with Arizona's highest point, the 12,635-foot Humphrey's Peak, waiting at the trail's midpoint.
32. Hunter Frying Pan Wilderness, Colorado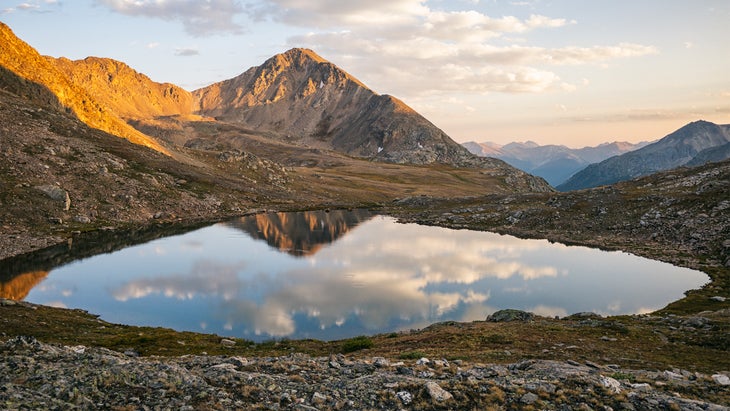 Lush aspen forests and a tangle of Williams Mountains peaks paint the landscapes of Hunter Frying Pan Wilderness' 82,513 acres. Roughly 65 miles of marked but seldom-traveled trails explore the area, with the Lost Man Trail leading hikers into the wilderness for nine miles.
33. Soldier Creek Wilderness, Nebraska
The kelly-green grasslands of Nebraska's 7,802-acre Soldier Creek Wilderness blend nature and history. Pine-spotted ridges and grassy expanses share land with century-old, but still operational windmills—two of which are visible on the 10.5-mile Trooper Trail.
34. Sangre de Cristo Wilderness, Colorado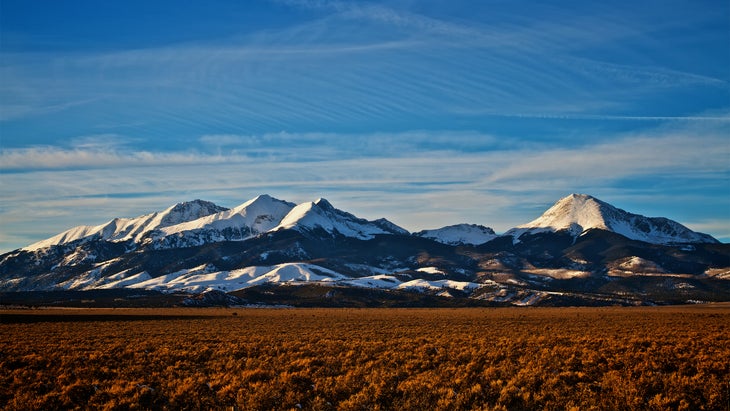 With a collection of seven 14ers, including arguably Colorado's most challenging, the Needle, Sangre de Cristo Wilderness delivers 219,899 acres of peak-bagging bliss. Adventures like the 10-mile Willow Lake Trail are a treat of topography, with creeks, lakes, forests, and snow-capped summits; its neighbor, Great Sand Dunes National Park, is just an hour south.
35. Upland Island Wilderness, Texas
Diverse ecosystems cover Texas' 13,229-acre Upland Island Wilderness, from longleaf pine forests to dreamy willow-oak swamps, with swaths of yuccas and sandy expanses sprinkled along the way. The pine-shaded Sawmill Hiking Trail is one of the area's most popular routes, exploring five miles of waterfalls, old tramways, and a well-earned trail finale: the swimmable Boykin Springs Lake. 
36. Rincon Mountain Wilderness, Arizona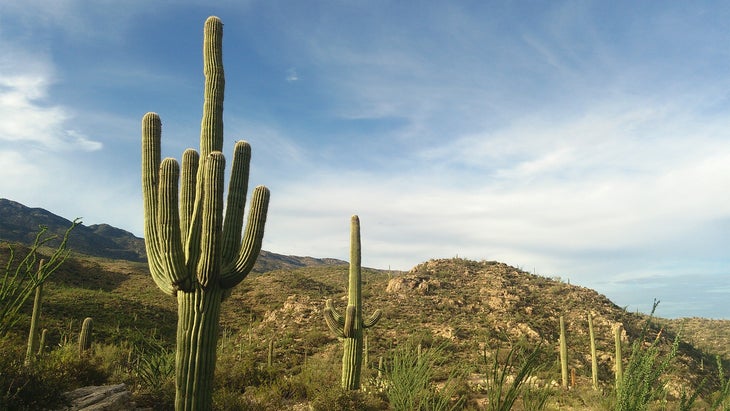 Rincon Mountain Wilderness skirts the boundary of Saguaro National Park with chimneys of towering rocks and hills spotted with pinions, all perfectly positioned to protect the park's colossal cacti. Remoteness is among the 36,949-acre wilderness area's main attractions; it's best explored via foot, along the Arizona Trail's 24-mile Passage 9.
37. West Clear Creek Wilderness, Arizona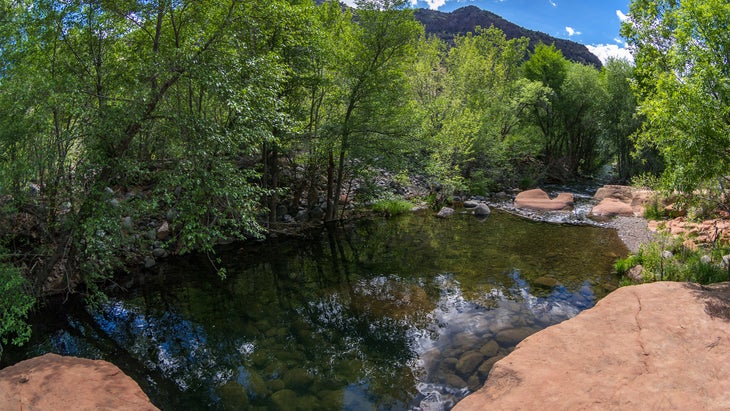 A deep, creek-carved canyon is the highlight of West Clear Creek Wilderness, a rugged and far-flung oasis with 15,465 acres of primitive paths and peaceful solitude. Steep canyon walls climb up to 1,000 feet, with trails like the 8.8-mile West Clear Creek Trail, which weaves through a pinyon-freckled plateau and four creek crossings.   
38. Shenandoah Wilderness, Virginia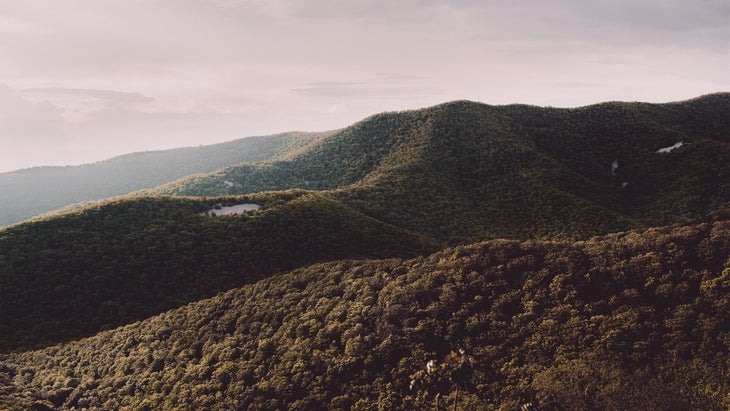 Virginia's 79,579-acre Shenandoah Wilderness area, part of Shenandoah National Park, winds through 80 miles of the famed Blue Ridge Mountains. Appalachian Trail thru-hikers trek along 101 miles of the area's deciduous forests; milder routes, like the 2.4-mile Big Meadows Loop, make for picturesque day hikes. 
39. East Humboldt Wilderness, Nevada
East Humboldt Wilderness has a 32,364-acre buffet of mountain vegetation, from grasses and wildflowers to pines and aspens—all splashed across the rocky slopes of the East Humboldt Range. Trails such as the five-mile Greys Lake Trail drop hikers on the shores of subalpine lakes, where craggy summits, like the 11,127-foot Hole in the Mountain Peak, loom above.
40. Upper Kiamichi River Wilderness, Oklahoma
The mountain-fringed Upper Kiamichi River Wilderness presents a lesson in Oklahoma topography: plunging waterfalls, pine forests, and beech groves share space with boulder-dotted peaks of 2,600 feet. Nearly 60 miles of the 223-mile Ouachita National Recreation Trail cut through this 10,372-acre wilderness area; it's the area's only stretch of maintained trail, with multiple trailhead options to join the route.
41. Alexander Springs Wilderness, Florida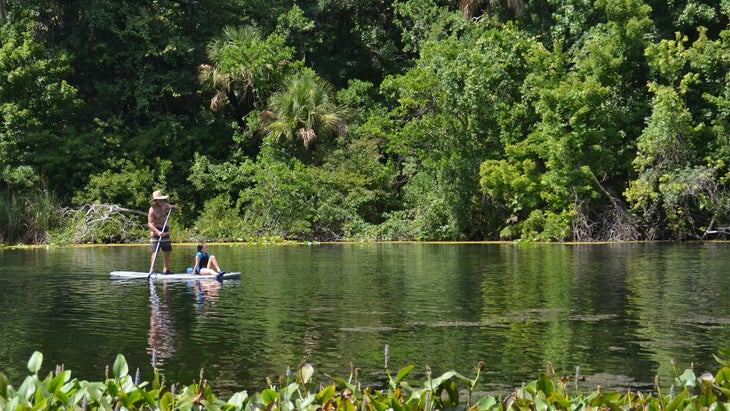 Like much of the state's serpentine swampland, Alexander Springs Wilderness is best explored by paddling. The 7,327-acre wilderness features a maze of scenic waterways, from the park's namesake creek to the St. Johns River, with a mix of ponds, lakes, and wetlands in between. Canoe rentals are available at the Alexander Springs Recreation Area. 
42. Hercules-Glades Wilderness, Missouri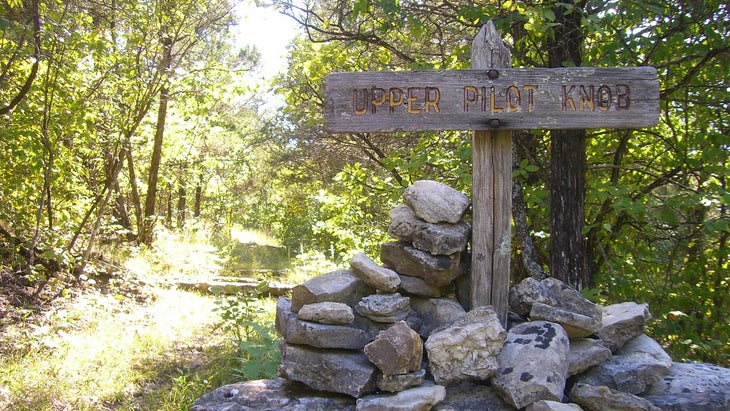 With limestone outcroppings, rocky terrain, and vast, dry prairies, Missouri's 12,423-acre Hercules-Glades Wilderness is a mish-mash of Ozark Mountain terrain. The four-mile Coy Bald Trail cuts through cedar and oak forests, while the connected and rugged six-mile Long Creek Trail leads to a slew of scenic waterfalls. 
43. Currant Mountain Wilderness, Nevada
A patchwork of pines and firs dot Currant Mountain Wilderness' vertiginous slopes, with spiky rock outcroppings along the spine of Nevada's White Pine Range. The five-mile Broom Canyon Trail is one of few marked paths into this quiet and secluded 47,311-acre getaway.
44. Hurricane Creek Wilderness, Arkansas
Boulders, bluffs, and waterfalls abound in the 15,214-acre Hurricane Creek Wilderness, where high ridges and gurgling creeks allure intrepid trekkers. The Ozark Highlands Trail, currently spanning 270 miles, overlaps with the wilderness for 19.5 of Arkansas' most stunning trail miles.  
45. Charles C. Deam Wilderness, Indiana
The 12,472-acre Charles C. Deam Wilderness area is a forested fusion of dense pines and rolling hills, with the 110-foot Hickory Ridge Fire Tower promising the area's best perch. Nearly 40 trail miles cross through this Indiana state gem; the 24-mile Grubb Ridge Trail is among the most popular. 
46. Black Elk Wilderness, South Dakota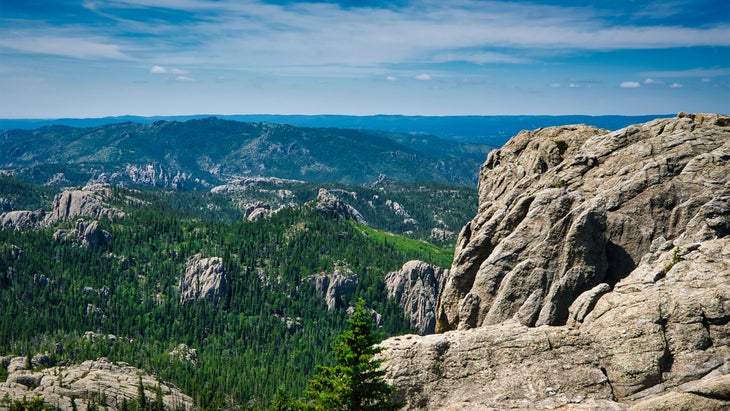 Black Elk Wilderness, the only wilderness area in South Dakota's Martian-like Black Hills, is held sacred by Indigenous communities. Craggy granite spires hover above the 13,534-acre area's primitive trails, including the 15-mile Lost Cabin Trail, which gains nearly 2,000 feet of elevation en route to Black Elk Peak. 
47. Cheaha Wilderness, Alabama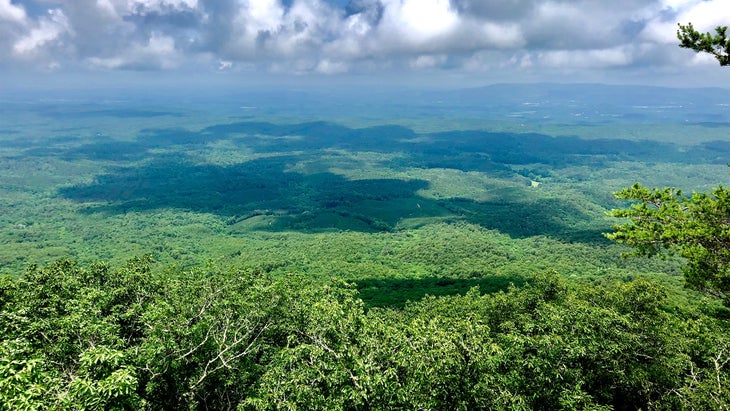 Thick forests, granite-boulder peaks, and plunging waterfalls bring visitors to east-central Alabama's 7,400-acre Cheaha Wilderness. The state's longest hike, the blue-blaze and 337-mile Pinhoti National Recreation Trail, crosses the wilderness for eight miles, including the state's highest point, Cheaha Mountain, at just over 2,400 feet. 
48. Mill Creek Wilderness, Oregon
Oregon's under-the-radar Mill Creek Wilderness packs pointy rock spires, looming ridges, and sparse pines—the result of a wildfire in 2000—across its 17,173 acres. It's easy to find solitude in this low-crowd wilderness area, with the 27-mile Mill Creek Wilderness Loop promising a tough but rewarding hike that highlights the once-scorched area's recovery.
49. Great Swamp National Wildlife Refuge Wilderness, New Jersey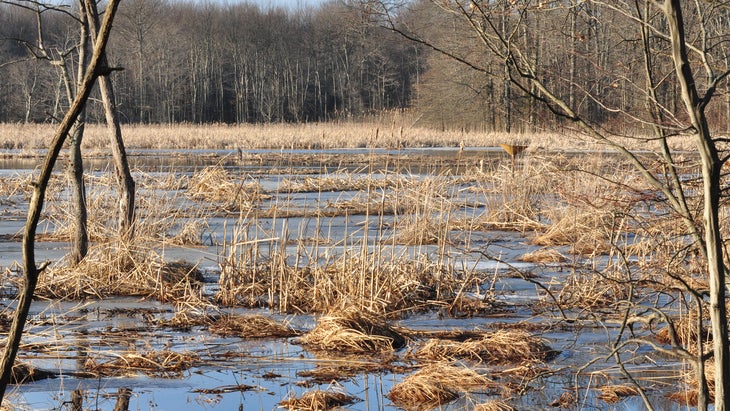 Biodiversity abounds in this National Wildlife Refuge Wilderness, with nearly 40 species thriving across the area's 3,660 acres. Here, visitors can spot otters, foxes, deer, and hundreds of migratory bird species from a two-mile boardwalk through the park. 
50. Hickory Creek Wilderness, Pennsylvania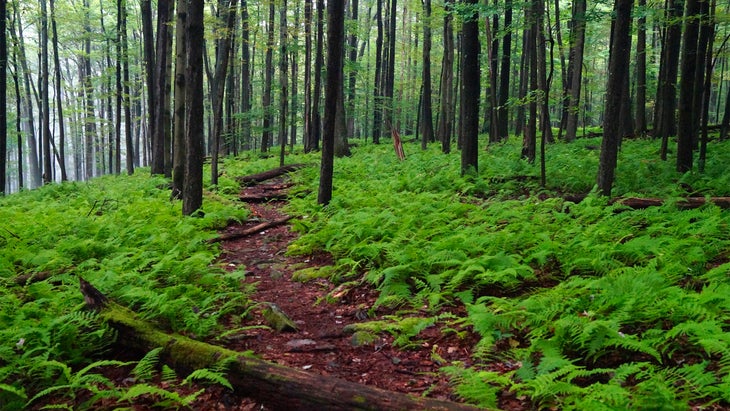 The Hickory Creek Wilderness may be the 50th but it's definitely not last in our book. Defined by thick hardwood and hemlock forests speckled across its 8,633 acres, the area feels a world away from Pittsburgh, despite being only 130 miles away. The undulating 12-mile Hickory Creek Trail, the area's only official trail, travels by flowers, ferns, shrubs, and moss, with potential wildlife like bear and deer along the way. 
Lead Photo: Sean Pavone/iStock