Sponsor Content
8 Ways to Elevate Your Next Adventure
The next time you head into the outdoors, take your experience up a notch with these creative twists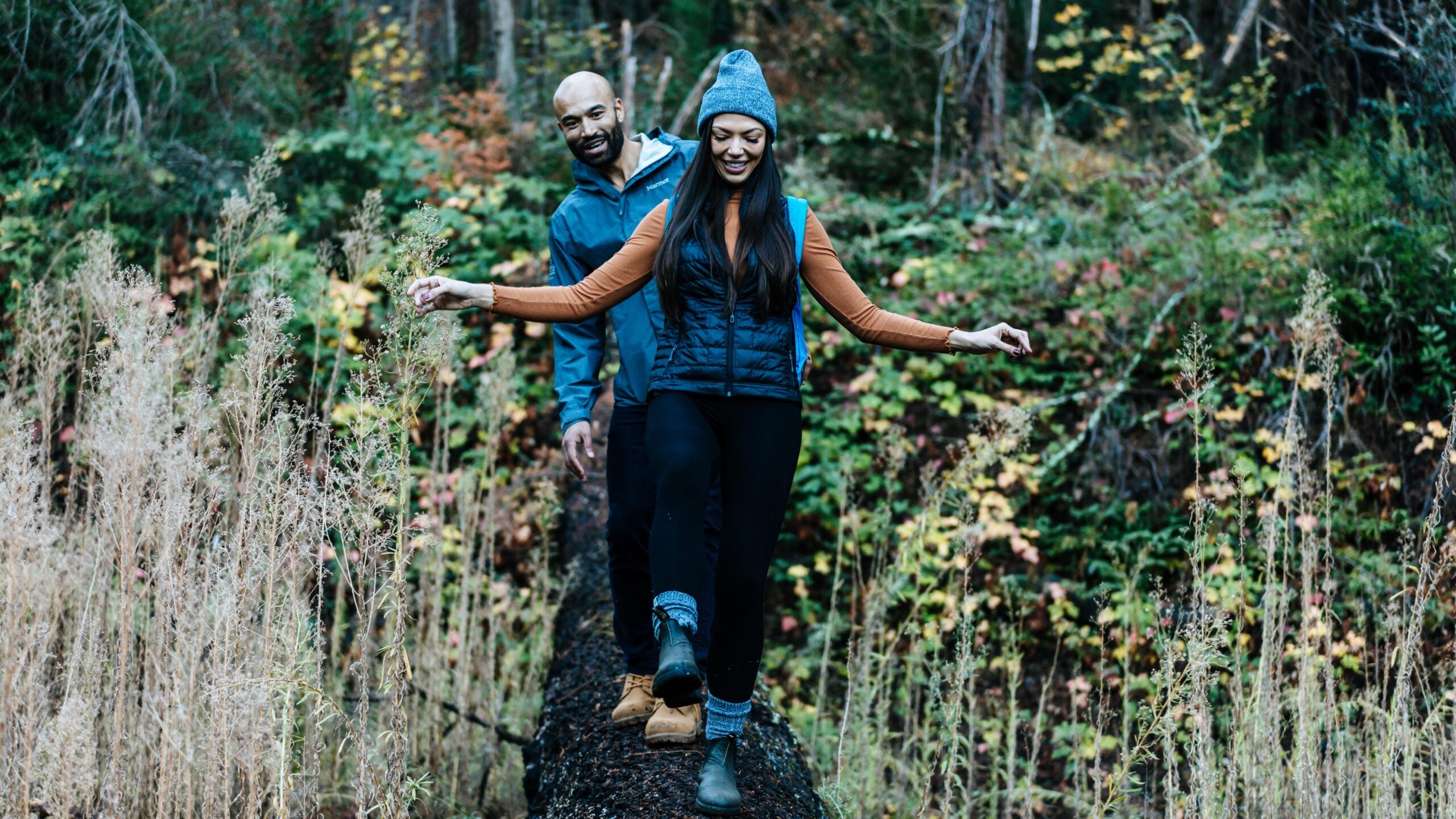 There's nothing wrong with falling into an outdoor-adventure routine, whether that's running the same loop before work or hiking the same distance on weekends. But if you're looking to spice up your next trip into the outdoors and make it feel a little bit bougier than normal, consider these eight creative ideas for elevating your next experience.
Still Camp, But Keep it Comfy
Who says camping has to be uncomfortable? There's no shame in wanting to get a good night of sleep when you're sleeping outside, either surrounding yourself with plush blankets and pillows or stringing up some vibey lights. By booking a weekend with a van rental or glamping site like VanCraft, Glamping Hub, or Hipcamp, you can have all those details taken care of for you so you can enjoy an Instagram-worthy getaway. Sleep in a real bed and lounge all day in and out of a treehouse, tricked-out van, tiny cabin, or luxury canvas tent.
Up Your Picnic Game
Trade in the granola bars and stale crackers at the bottom of your pack for a fancier snack break in the park. Here's how: First, pick a neighborhood green space, trailhead, or lake as the backdrop of your special repast. Next, curate your picnic basket with all the indulgences, some gourmet sandwiches, or a charcuterie board of cheese, fruit, nuts, meats, and other sweet and savory snacks. If there isn't a picnic table, pack your own stools and table, too. A simple blanket will also do. Just don't forget to pack a bottle or two of Mt. Brave Cabernet Sauvignon from Napa Valley to pair with your delicious menu.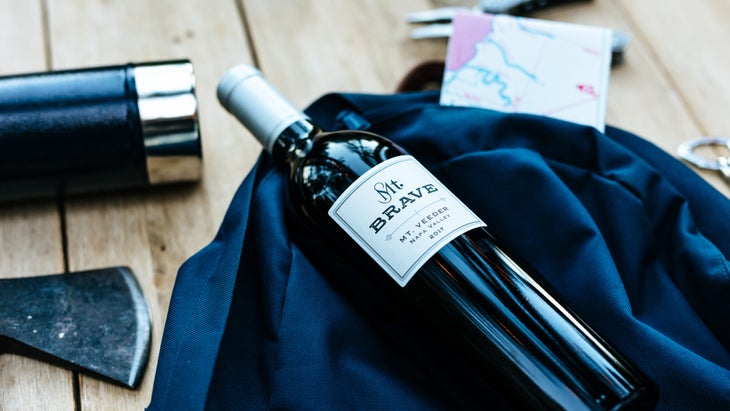 Slow Things Down
Before Type 2 fun, there's Type 1 fun, and it requires less suffering. Ditch the big-mountain goals for the day and opt for an activity that takes a slower pace. Luz Lituma, co-founder of LatinXHikers, says that while she was living in her camper, "I learned to appreciate the small things around me instead of having to summit something to see the beauty in things." Try to identify the different birds or flowers in your surroundings. Bring your watercolors to a meadow and see what you create with a paintbrush. Go on a slow sensory hike and jot down in a notebook what you see, hear, feel, taste, and smell. Pour a glass of wine and watch a thunderstorm from your porch. The key to this exercise is not setting a timer or expectations.
Go Exploring at Night
While everyone's tucking in for the night, the moon, stars, and nocturnal critters come out. There's a certain stillness and novelty when it's dark that you don't get during the day, adding excitement to nighttime adventures. Plan a night hike down an easy trail. Or download a constellation app and have a stargazing party. Make sure to wear sturdy shoes and bring a flashlight or headlamp so you can safely find your way.
Take Your Celebration Outside
Celebrate a big milestone—a birthday, anniversary, or accomplishment—out in nature. Evan and Angela, the adventurous husband-and-wife team behind Squirrel Must Travel, are spending their fourth wedding anniversary at Channel Islands National Park. "We're trying to make it as romantic as possible," Angela says. Incorporating a few of the luxuries listed above, they're bringing along a nice meal and string lights to set the mood.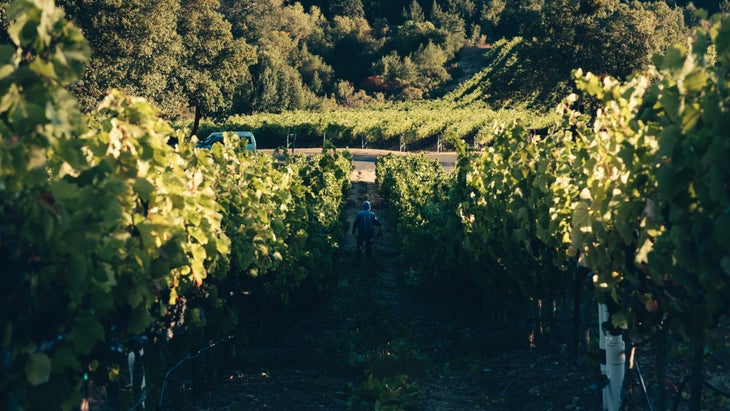 Splurge on a Guided Excursion or a Tour
Want to make your first foray into a new pursuit or learn additional skills for a sport you already love? Hire a pro. Guides not only make sure you stay safe trying something new, but they can also show you the less explored places, teach you interesting facts about history, culture or geology, and tell riveting adventure stories. To find somebody experienced, use a service like 57Hours, or go through a local outfitter. There are guides for backcountry snowshoeing and skiing, sport climbing, mountain biking, ATVing, hunting, canyoneering, skydiving, and even balloon rides. Looking for something a little more low-key? Go on a vineyard tour. At the Mt. Brave vineyard on Mt. Veeder in Napa, California, winemaker hosts and educators give guided tours so you can learn the history of the surrounding area while enjoying a refreshing glass of wine.
Throw a Backcountry Dinner Party
You don't need a special reason to spend an evening with friends and family. Next time you do so, take it outside and center the invitation on good food. One of Lituma's favorite camp meals was her mom's sopa de platano verde, an Ecuadorian soup with plantains, beef, and yucca. "We used a camp stove to do it," she says. For a potluck, you bring the Mt. Brave Malbec, and have everyone else bring a dish. Just remind people to pack some camp chairs and give them directions, especially if it's farther afield than your backyard. 
Venture Somewhere New
Maybe you already have a list of trips you've been wanting to take but haven't gotten around to yet—backpacking up that trail everybody keeps recommending, visiting those cascading waterfalls only a few hours away, booking a stay at a backcountry hut. Now is the time to solidify those plans. Do the research ahead of time just in case you need reservations or extra accommodations for your day trip or overnighter. Then pack what you need and head out. Take pleasure in the unfamiliarity of the place and your willingness to try something different.
---
Founded in 2007, Mt. Brave is a tribute to the pioneering spirit of those who settled the rugged terrain of Mount Veeder during the 1800s. Winemaker Chris Carpenter produces intense and complex wines from its high-altitude estate vineyard in the Napa Valley, located on the Mayacamas Mountains.