Sponsor Content: Wrangler
Add These Under-the-Radar National Park Service Units to Your Adventure List
National parks get a lot of attention, but there's so much more to the National Park Service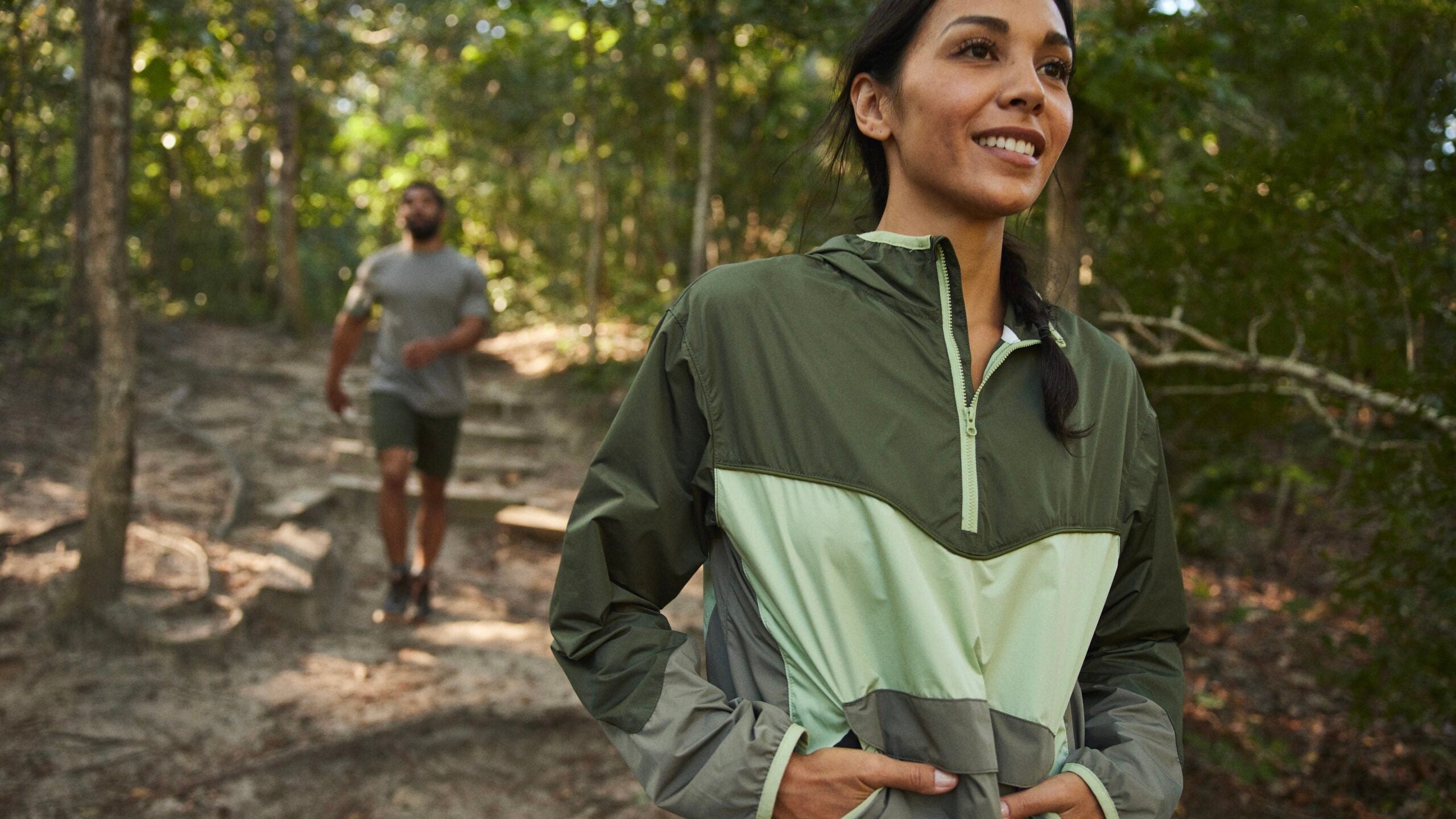 In addition to officially designated parks, the National Park Service has hundreds of lesser-known units that are just as grand but with less fanfare and far fewer crowds. These National Monuments, National Lake Shores, historic places, and are more than worthy of your bucket list for your next road trip—or island adventure.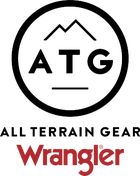 1. Bandelier National Monument, New Mexico
Located in northern New Mexico, Bandelier National Monument is a park service gem. Here, you can climb ladders into well-preserved cliff dwellings carved by Ancestral Pueblo people and see the remains of many of the village's structures. Just past the visitor center, the most popular trail is an easy loop that takes you around to many of the cliff dwellings and petroglyphs. But you'll escape the crowds by going 12 miles up the road to the short Tsankawi trail, where you'll hike a cliffside path worn several feet deep by footfall over time. Bonus: many other gems of the park service are within easy driving distance, including Valles Caldera National Preserve—a vast volcanic caldera in the Jemez Mountains—and Kasha-Katuwe Tent Rocks National Monument (temporarily closed, so check in before driving there), where you can hike among cone-shaped rock formations.

Essential Gear: Climbing up the ladders to the cliff dwellings at Bandelier requires being a bit nimble. ATG By Wrangler's Women's Cargo Leggings give you the flexibility you need while protecting you from the harsh desert sun with UPF 50, and keeping your phone, keys, and AirPods from falling to the desert floor thanks to secure zippered pockets.
2. Organ Pipe Cactus National Monument, Arizona
Right along the U.S.-Mexico border, Organ Pipe Cactus National Monument has the kind of scenery you'd expect when you picture the desert. The monument's tall, skinny namesake cacti abound in every direction. Take a ride down Ajo Mountain Drive for great views of "forests" of Saguaro (another species of cactus native to the area). Make sure you pack plenty of water and layers. Though temps can get dangerously hot in the daytime, desert temps drop dramatically when the sun goes down, even in the summer. And you'll definitely want to stick around for the night sky here—the desert climate lends itself to clear evenings, and in winter months rangers offer stargazing activities with telescopes.
3. Florissant Fossil Beds National Monument, Colorado
Florissant Fossil Beds National Monument is often overshadowed by its gorgeous neighbor, Pikes Peak—the 14,000-foot Colorado mountain whose summit view inspired the lyrics of "America, the Beautiful." Here, you'll find trails meandering through the remains of an ancient, petrified redwood forest. Of course, as with most public lands, you shouldn't collect anything you find within the park's borders, but just down the road is the family-friendly Florissant Fossil Quarry, where you can dig for fossils for a fee.
4. Katahdin Woods and Waters National Monument, Maine
One of the nation's newest national monuments, Katahdin Woods and Waters offers stunning views of its namesake mountain and the northern terminus of the Appalachian Trail. Though Mount Katahdin itself is in Maine's Baxter State Park, the monument is directly adjacent, connecting a wide swath of public land for long-distance recreation by foot, ski, or snowmobile. Maine is home to some of the darkest skies in the East, and Katahdin Woods and Waters is no exception—you won't find pollution from city lights this far north. Fans of the NPS Junior Ranger series (you don't have to be a kid to participate) will enjoy the night sky-specific booklet Katahdin Woods and Waters offers. 
5. Cape Cod National Seashore, Massachusetts
The white sands and stunning blue waters of the Cape Cod National Seashore defy belief—beaches like this one are hard to come by so far from the Gulf. You'd be hard pressed not to fall in love with the Cape's dunes and sunsets, especially close to Provincetown, where artists swear the natural light is just, somehow, a little more magical. Art's Dune Tours will take you deep into the dunes for a rugged ride past artist cabins that have inspired many decades of great works.

Essential Gear: Keep cozy against cool ocean breezes with ATG by Wrangler's Women's Cropped Sweatshirt. Not only is it a good layer for sunset walks on the beach, it's stylish enough to make its way into town for a post-adventure seafood dinner. And Cape Cod's oysters are not to be missed.
6. Natural Bridges National Monument, Utah
Within striking distance of the famous Bears Ears Buttes, Natural Bridges National Monument is home to stunning, gravity-defying rock formations, including Sipapu Bridge, a 31-foot-wide bridge spanning 268 feet. The park was the first-ever Dark Sky Park to be certified by the International Dark-Sky Association. In addition to the famed stargazing, the area is rich in opportunities to learn more about ancient and modern-day Native American culture. Make sure to take time to hike to the park's well-preserved petroglyphs. Always be respectful by sticking to the trails and leaving any artifacts you may stumble upon exactly where you found them.

Essential Gear: ATG by Wrangler's Men's Mix Material Shirt has UPF 30 to keep you protected from the sun on hot desert hikes. Roll and button up the sleeves for extra airflow, and use the built-in glasses cleaner at the hem to keep your sunglasses smudge-free when you stare up in awe at the formations.
7. Glen Canyon National Recreation Area, Utah and Arizona
Hidden among the curves and canyons of the southwest is an artificial oasis. The man-made Lake Powell offers opportunities to swim, fish, kayak, and boat straight through the desert. Glen Canyon is most well-known for Horseshoe Bend, that perfect blue curve of the Colorado River through Navajo Sandstone canyon walls. The canyon rim is usually crowded with tourists aiming for the perfect Instagram shot, but it is indeed worth seeing in person, especially at sunset. For a road less-traveled, drive the Burr Trail from Bullfrog to Boulder, which will take you through unspoiled vistas of Capitol Reef National Park and Grand Staircase-Escalante National Monument. Check the weather before you hit the trail—flash floods can make the roads impassable and dangerous.
8. Salt River Bay National Historical Park and Ecological Preserve, U.S. Virgin Islands
You don't need a passport to dive Caribbean waters at Salt River Bay. The East Wall of Salt River Canyon is a SCUBA diver's paradise, with scores of reef fish, barracuda, black tip reef shark, sea turtles, dolphins, and soft corals. The park also has hiking trails and archeological sites dating to prehistoric times. You can learn more about the island's first residents and later European colonization at Christiansted National Historic Site, about 20 minutes away by car.
Essential Gear: For paddling expeditions, beach treks, and sailing, you'll want a breathable, stretchy pair of shorts that won't hold you back. ATG By Wrangler's Men's Reinforced Utility Short has both stretch and style, with streamlined and hidden pockets so you can breeze straight from the water right into town.
9. Assateague Island National Seashore, Maryland and Virginia
Stretching along the coasts of both Maryland and Virginia, Assateague Island is home to a herd of feral horses who run free among the park's dunes and beaches. You can hike around the park, go crabbing or surf fishing, and camp in developed campgrounds or backcountry sites. Just make sure to stay a safe distance from the horses, who should not be approached nor touched.
10.  Carrizo Plain National Monument, California
At Carrizo Plain National Monument, the San Andreas Fault carved the park's valleys and literally moved its mountains. The best times to visit are in wet months, when you can see stunning reflections of the mountains in Soda Lake, southern California's largest alkali wetland, or in summer to see the baking soda-like deposits the lake leaves behind when it dries up. Book in advance to snag a spot on a ranger-guided hike to Painted Rock—a sandstone formation that is a time capsule of Native American artwork dating back 4,000 years.
11.  Scotts Bluff National Monument, Nebraska
Rising 800 feet out of the Nebraska prairie, Scotts Bluff is a scene that might feel familiar, and for good reason: this dramatic rock formation was once used as a waymarker on the actual Oregon Trail. Today, the park has four miles of hiking trails, including accessible paved paths. The prairie grasses at the park are home to coyotes, deer, and, of course, prairie dogs. While you're unlikely to die of dysentery on the Oregon Trail these days, keep an eye out (or, perhaps, an ear) for prairie rattlesnakes.
12.  Devils Tower National Monument, Wyoming
Devils Tower is a massive, 867-foot column of igneous rock towering above the Wyoming plains. The park has many hiking trails around the tower offering different perspectives of its grandeur. The tower's tall, parallel cracks also make it one of the world's best climbing sites. Because the formation is sacred to Native tribes in the region, climbers are asked to stay off the tower during June out of respect for its significance to local tribes.
13.   Big South Fork National River and Recreation Area, Kentucky and Tennessee
Spanning the Kentucky-Tennessee border, Big South Fork offers big thrills, including whitewater paddling, rock climbing, and mountain biking. At 250 feet, one of the cliffs above the park's O&W Bridge is among the tallest vertical walls in Tennessee. For a challenging hike, take the four-mile Twin Arches Lower Loop trail past a pair of the largest natural stone bridges in Tennessee and Kentucky.

14. Aniakchak National Monument and Preserve, Alaska
If you're looking for the ultimate remote park service experience, Aniakchak National Monument and Preserve is the spot. The monument is one of the most rugged places in the park system, if not the world, rewarding adventurous visitors with unshared vistas. In 2019, the National Park Service recorded just 100 visitors over the span of the entire year—so yeah, it's remote! The park's main feature is a six-and-a-half-mile-wide volcanic caldera. Although conditions are good for hiking, you'll want to be well-acquainted with map reading and wayfinding skills; there's not a single formal or maintained trail within the park. To get to the preserve, you can organize an air taxi, but it's not a bad idea to go with a guide who can show you the way. Ouzel International Expeditions has been running trips into the Alaskan bush since the 1970s and offers scheduled trips in the summer plus custom and private adventures for small groups.

15. Ice Age Floods National Geologic Trail, Montana, Idaho, Washington, Oregon
About 15,000 to 18,000 years ago, the landscape of the northwest was forever changed when an ice dam broke in northern Idaho and released as much water as Lakes Erie and Ontario combined in the span of just two days. Trace the way these floods shaped the northwest by visiting sites along this so-called trail, which isn't a single hike but a concept connecting state parks, national landmarks, and natural history museums throughout Montana, Idaho, Washington, and Oregon. Highlights include views of the Glacial Dam at Idaho's Green Monarch Ridge, Multnomah Falls (Oregon's tallest waterfall at 620 feet), and Columbia River Gorge National Scenic Area, where the river carves through the rugged Cascade Mountains.
---
The Wrangler®  brand is founded in a connection to the outdoors, rooted in adventure and independence. ATG by Wrangler™ now provides versatile, performance apparel with the intent of making the outdoors accessible to all.
Trending on Outside Online