The 10 Cheapest Ski Towns for Renters
You'll be surprised by the places on this list, but maybe it's time we started redefining what makes a ski town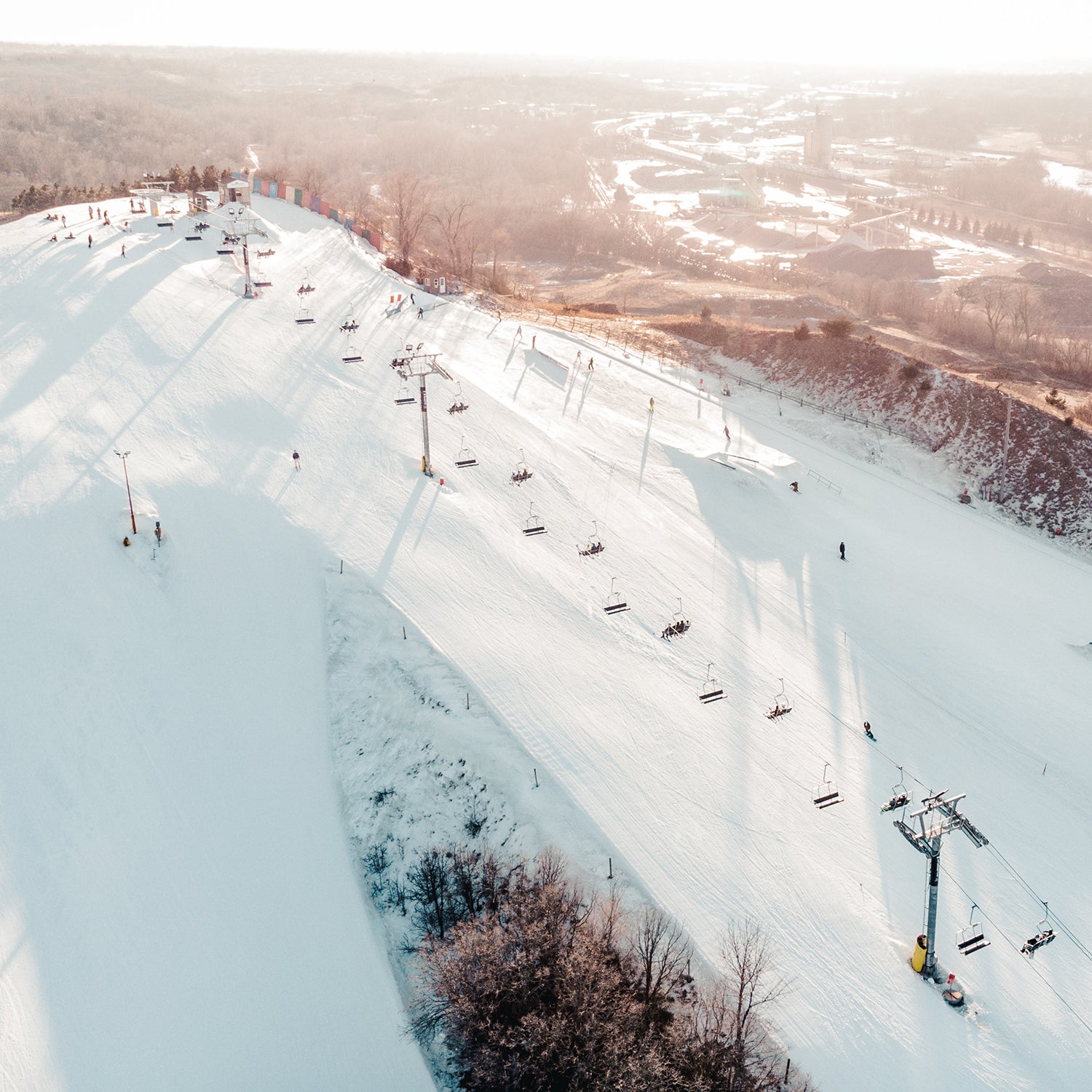 Heading out the door? Read this article on the new Outside+ app available now on iOS devices for members! Download the app.
When you think of a ski town, chances are you probably aren't imagining places like Middletown, Connecticut, or Burton, Michigan. But according to a recent report from Rent.com, those are among the most affordable U.S. ski towns for renters. To compile the list, Rent.com staffers looked at every community in America within 25 miles of a resort, then identified the towns (with no more than one per state) that had the cheapest average two-bedroom rental prices, according to the site's current rental property inventory.
The result is a collection of places you might not expect: a Pittsburgh suburb, a remote southwestern outpost that was the site of the first atomic bomb testing, and a former oil boomtown in Wyoming. The one thing they all have in common: a nearby ski hill.
If the definition of a ski town is a community in proximity to slopes, then perhaps these unlikely spots can be considered as such, even though nobody who lives there would call them that. "I would not call Painseville, Ohio, a ski town at all. I mean, there are no Breckenridges in Ohio," says Ben Armbruster, a high school English teacher and snowboarder from Painesville who serves as the ski club director at Harvey High School, where he works.
Maybe that's the point. Living in a well-known outpost like Breckenridge, in Colorado, is proving near impossible these days. The cost of living is astronomical, and housing is not only expensive, it's obsolete. A shortage of rental housing is causing major staffing issues in popular destinations like Vail, Jackson Hole, and Tahoe, leading to congested resorts and disgruntled skiers.
So, if you can't realistically live in a place like that, maybe it's time we started expanding our definition of what counts as a ski town. Here are ten towns with nearby hills or resorts where you can actually afford to live.
Middletown, Connecticut
Middleton, Connecticut, just outside of Hartford, is a college town—Wesleyan University is here—and a two-bedroom apartment will run you, on average, $950 a month. About a half-hour away is Ski Mount Southington, with its 425 vertical feet and 51 acres.
Portage, Wisconsin
Cascade Mountain, ten minutes from Portage, Wisconsin, on Interstate 90, is a family-owned hill with lift tickets starting at $75. In town, two-bedroom apartments cost around $895 a month. "We're right on the interstate, so when the roads are good, it's easy to get here," says Dick Wolkowski, a ski patroller at Cascade Mountain since 1989. "We have a northerly aspect, so our snow is preserved, and we have modern snowmaking. There's good skiing and natural beauty, but if you go to the bar in town, you won't see memorabilia on the walls or a Warren Miller movie playing on the TV."
St. Ann, Missouri
The St. Louis suburb of St. Ann, Missouri, has two-bedroom apartments for rent for around $850 a month. Hidden Valley Ski Resort, Missouri's largest, is about 30 minutes away and has 320 vertical feet, nine lifts, and 65 acres—plus enough snow machines to make snow for the entire mountain if nature doesn't deliver.
Painesville, Ohio
Alpine Valley, 15 miles from Painesville, Ohio, gets about 120 inches a year, thanks to storms that blow off Lake Erie. "Alpine Valley is a great place to learn to ski, and it has a great park," says Armbruster, the local high school teacher. "We're on the Great Lakes, so we get lake-effect storms in the heart of the snowbelt." For bigger resorts, the Boston Mills and Brandywine areas are less than an hour away from Painesville, where rent costs, on average, $840 a month.
Sioux Falls, South Dakota
Sioux Falls, South Dakota, is home to Great Bear Ski Valley, which was built on a glacial deposit within city limits. The ski area has 182 feet of vertical and one chairlift, all within a few minutes of downtown's art museums and aquariums. "The city of Sioux Falls invests in making winter fun accessible to all," says Alexa Jerstad, who grew up going to the resort and now works as its director of human resources. "Sioux Falls and its surrounding communities are a great place to live. People can find good careers, live affordably, and raise their families," adds Jerstad, citing that rent for a two-bedroom apartment averages $833 a month.
Casper, Wyoming
Casper is the second largest city in Wyoming—around 55,000 people, with average rent at $804 a month—and Hogadon Basin Ski Area is less than 20 minutes away. "At Hogadon, we have steeps, bumps, and great pow when we get snow," says Adam Studer, president of Casper Mountain Racers, a youth racing club that has trained on the mountain since the 1940s. "We also have a really great beginner section. The bar in our lodge, Slalom Sam's, is the best place for a burger and beer before you go back out for night skiing."
New Kensington, Pennsylvania
The Pittsburgh suburb of New Kensington, Pennsylvania, is about 20 minutes from skiing at Boyce Park, which is run by the local parks and recreation department. Hitting the slopes at Hidden Valley and Seven Springs aren't far from town either. "Boyce Park is accessible. It's not a big or exciting hill, but it's inexpensive laps 20 minutes from the city," says Josh McIntyre, a software engineer and avid adventurer from Pittsburgh. "Seven Springs is the biggest local mountain, but it's often crowded. If you're looking for less crowds, visit Hidden Valley, Laurel Mountain, or Boyce."
Brigham City, Utah
Two-bedroom apartments in northern Utah's Brigham City cost an average of $696, making it one of the more affordable towns on the list. And the skiing? Legitimately good. Snowbasin Resort and Powder Mountain are within an hour away, serving up deep Utah powder and expansive, steep terrain with a fraction of the crowds of the state's busier resorts closer to Salt Lake City.
Burton, Michigan
Just five miles outside the city of Flint, the southeast Michigan suburb of Burton shines in its affordability: two-bedroom apartments rent for an average of $647 a month. The town's skiers head 30 minutes away to Pine Knob Ski Resort, where lift tickets start at $50. You'll find ten rope tows and chairlifts that whisk you up 300 vertical feet, plus great beginner terrain and parks.
Alamogordo, New Mexico
A military town in the high desert of southern New Mexico's Sacramento Mountains, Alamogordo is best known as the gateway to White Sands National Park. But as it turns out, you can also hit the slops here. Ski Cloudcroft, with its three lifts and a vertical drop of 700 feet, is the southernmost ski area in the United States, but the place gets plenty of natural snow thanks to its top elevation of 9,100 feet. The snowmaking is also robust here. "Just 16 miles away is the Chihuahuan Desert, but you wouldn't know that from the top of the mountain," says Ty Bonnell, executive director of Ski Apache Adaptive Sports, based at nearby Ski Apache resort, about 90 minutes away. Bonnell grew up in Alamogordo and learned at Cloudcroft. "It's a good place for kids to get started. When there's good snow, it's a lot of fun. Two feet of snow can cover the whole top of the mountain, with its skinny, steep runs."
Lead Photo: Courtesy Great Bear Ski Valley