Caroline Gleich's Favorite Places to Ski in Utah
The professional skier and activist on her most beloved spots in and out of bounds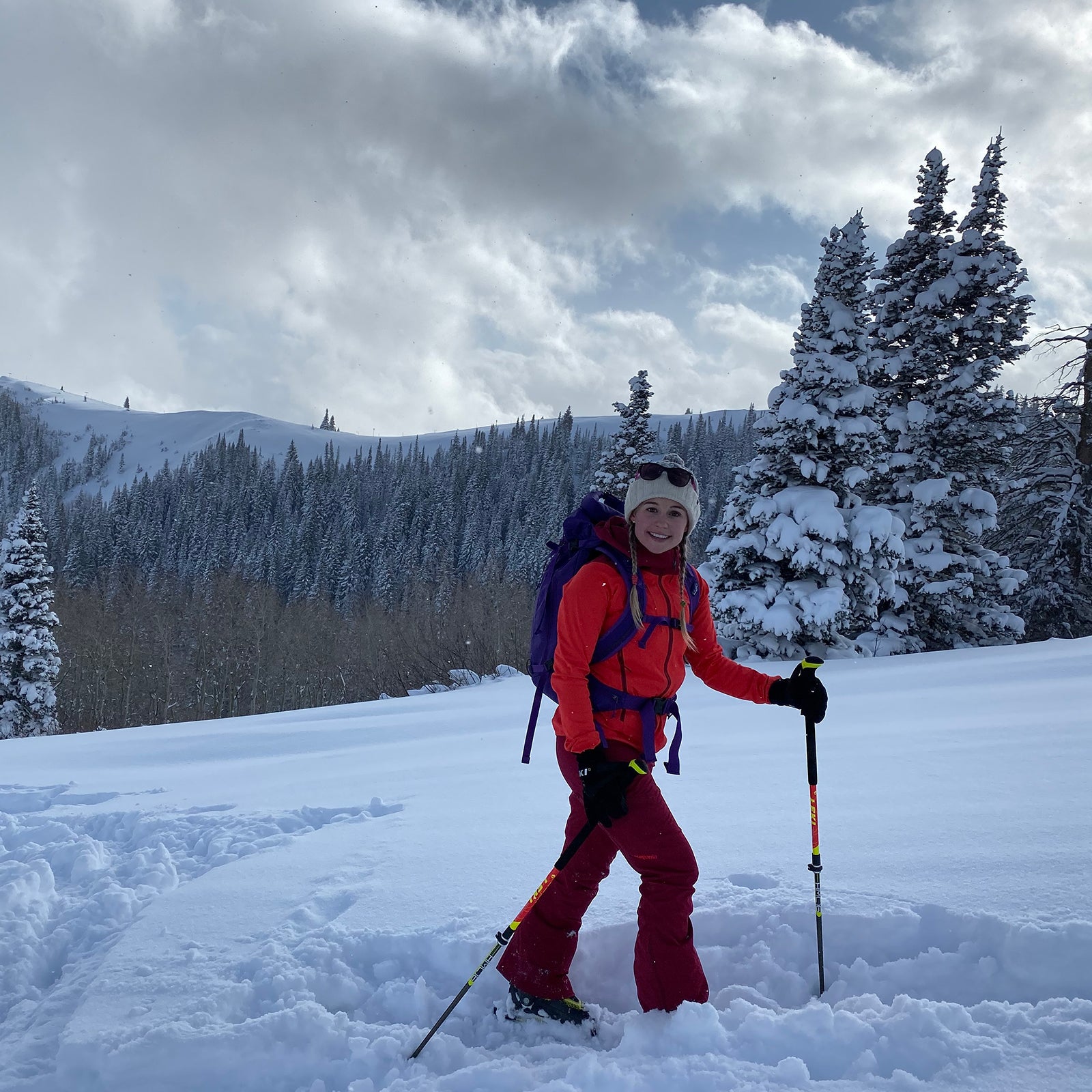 Heading out the door? Read this article on the new Outside+ app available now on iOS devices for members! Download the app.
Caroline Gleich moved to Salt Lake City from her native Minnesota when she was 15 and has been skiing Utah's Wasatch Range ever since. She began making a name for herself as a professional skier when she was just 18, and in 2017, she became the first woman to climb and ski all 90 lines in Andrew McLean's iconic 1998 guidebook The Chuting Gallery. Last year she climbed Mount Everest in an effort to promote gender equality in sports. Now 34, Gleich uses her influence as an athlete to promote issues like climate change, cyberharassment, and clean air quality. We asked her to share her favorite places to ski in her home state.
Deer Valley Ski Resort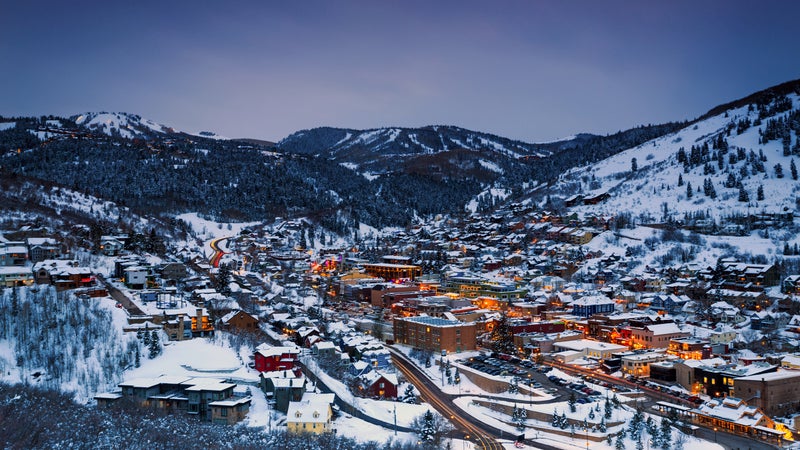 Why Go: Gleich mostly skis in the backcountry, but if she doesn't have time for a full backcountry tour in Big or Little Cottonwood Canyons, then she'll ski in-bounds at Deer Valley. "If I can't ski perfect untracked powder, then I like perfect groomers," she says. "Going to Deer Valley feels like a day to restore."
Need to Know: According to Gleich, one nice thing about the Park City resorts—which include Deer Valley and Park City Mountain Resort—is that they don't see the same weekend crowds as the ski resorts in Big and Little Cottonwood Canyons, like Alta and Snowbird. Which means that Deer Valley can be a good bet even on a busy Saturday. "Deer Valley limits the number of tickets they sell, so even on the craziest days, you won't be waiting in lift lines for too long," she says.
Where to Ski: She prefers the terrain accessed via the Silver Lake Lodge and the upper part of the mountain, like Lady Morgan, Bald Mountain, and Flagstaff Mountain. "It's higher up, so the snow stays nice," she says. Plus, the cookies at the Silver Lake Lodge are hard to beat.
For Après-Ski: Get a Bloody Mary at the bar of the ski-in, ski-out St. Regis Deer Valley, and have dinner at Hearth and Hill, a new farm-to-table restaurant in Park City that Gleich loves.
Alta Ski Area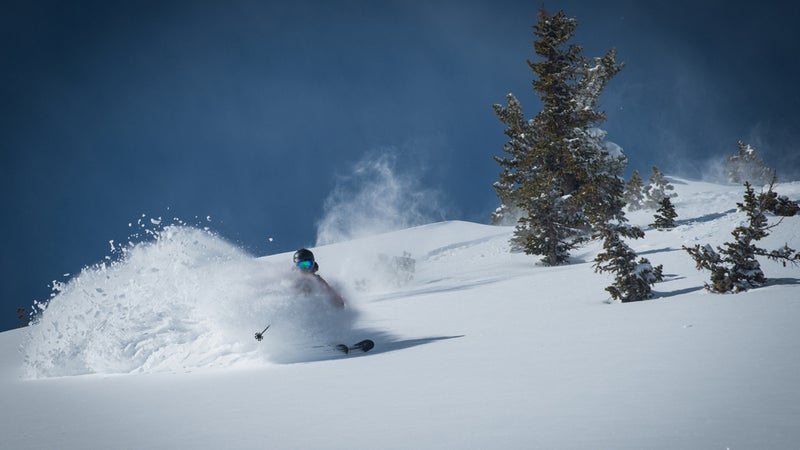 Why Go: "I cut my teeth skiing Alta for so many years," Gleich says. "It was my gateway to backcountry skiing and ski mountaineering. I love being so connected to nature there. You have big, unadulterated views and a real sense of the wilderness. Plus, it feels like you have to exert some human power by sidestepping or traversing to get to the good places."
Need to Know: Alta Java is the spot for coffee before skiing. "And they have tasty waffles and empanadas," adds Gleich. If she's driving up from Salt Lake City, she also likes Alpha Coffee, near the mouth of Little Cottonwood Canyon.
Where to Ski: Gleich mostly laps Alta's beloved Collins lift, where you can access steep shots off the High Traverse, like Jitterbug or Alf's High Rustler. "I also love to ski Alta with my nephews and my 88-year-old dad, who's had a hip replacement," she says. "He mostly likes to ski Sunnyside, Sugarloaf, and Supreme."
For Après-Ski: Get French fries and a beer at the Gulch Pub inside the new Snowpine Lodge. Then head for a soak at the Cliff Spa, located on the rooftop of the Cliff Lodge at Snowbird Ski Area, next door to Alta. "It's an amazing place to unwind," Gleich says. "They have a saltwater pool, a hot tub, and a eucalyptus steam room."
Mount Superior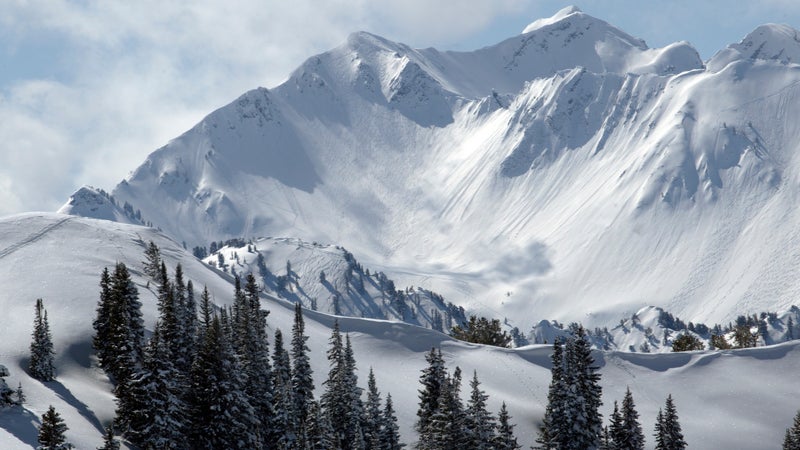 Why Go: "One of the most iconic runs in Utah is the south face of Mount Superior," says Gleich. "That mountain is like the heart of the Wasatch. It's one of my favorite places to go. It's got everything—a beautiful, big-mountain face that gets incredible sunrise light, an exposed ridgeline that feels like an alpine climb, and from the top of the peak, you can see far in every direction. It's also very close to Salt Lake City. You can be standing on the top of this peak in just two or three hours" after arriving at the airport.
Need to Know: As with all backcountry areas, before you go, read the avalanche forecast from the Utah Avalanche Center, carry a beacon, shovel, and probe, and know how to use them. The Utah Avalanche Center has resources for backcountry education in the area. Or hire a guide: Utah Mountain Adventures leads backcountry tours up Mount Superior.
Where to Ski: "Superior is really popular—it's a classic ski descent," says Gleich. "There are so many features and nooks you can continue to explore."
For Après-Ski: You can ski Superior at dawn and be down at Alta having coffee and breakfast after sunrise. "Or get to Alta for first chair after skiing Superior," says Gleich. "At Goldminer's Daughter at Alta, you can get a warm breakfast sandwich and a nice cappuccino."
Millcreek Canyon Road 
Why Go: The top section of Millcreek Canyon Road, closed during the winter, is a good spot for newer backcountry skiers who want to test their skills on low-angle, low-avalanche-danger terrain. "You'll skin through a beautiful, dense forest," says Gleich. "It's like forest bathing. It's very quiet." 
Need to Know: The trail climbs about 1,200 feet over roughly four miles. The side of the road is usually groomed, so it's also popular with nordic skiers. "It's a fun tour for people who've never toured. You could tow kids in a sled or skate-ski, too," says Gleich.
Where to Ski: It's pretty straightforward: Drive up Millcreek Canyon until you can't drive anymore. Park, then start skinning up the closed road. "You basically skin or cross-country ski up, then ski down the road," says Gleich.
For Après-Ski: One of Gleich's favorite places to grab dinner in Cottonwood Heights is a new, family-owned Vietnamese restaurant called Saola. "They have pho that they stew for over 24 hours," she says.
Grizzly Gulch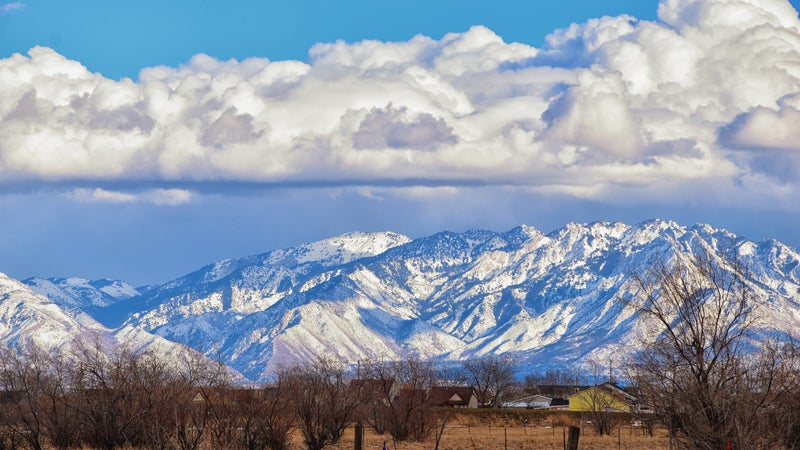 Why Go: "With climate change in the Wasatch, we're seeing our snow lines move higher and higher. On years when we don't have much lower-elevation snow, Grizzly Gulch is one of the places you can ski-tour consistently," says Gleich. "It's the birthplace of avalanche research and a part of the history of snow safety in the U.S. It's a really important place for people taking avalanche courses and getting into backcountry skiing."
Need to Know: There's a piece of proposed legislation called the Central Wasatch National Conservation and Recreation Area Act that seeks to preserve around 80,000 acres of U.S. Forest Service land in the Wasatch, including Grizzly Gulch, which Alta has proposed expanding its ski area into. It's an ongoing, contested issue. "I love Alta. But I'm opposed to any plans to develop Grizzly Gulch," says Gleich.
Where to Ski: Grizzly Gulch has protected, north-facing terrain, so the snow here stays cold and light. "Michigan City is a good place to go tour in Grizzly Gulch," says Gleich. "It's got nice, open-spaced trees, good snow quality, and is lower angle, with minimal avalanche terrain above." 
For Après-Ski: Head to the Sitzmark Club inside the Alta Lodge. "It's small and intimate and a fun place to grab a drink after skiing," Gleich says.
Lead Photo: Caroline Gleich