My Quest to Surf Every Coastal State
What started as a fun personal challenge turned into a three-year van-life journey that pushed our writer to explore the most remote coasts in the United States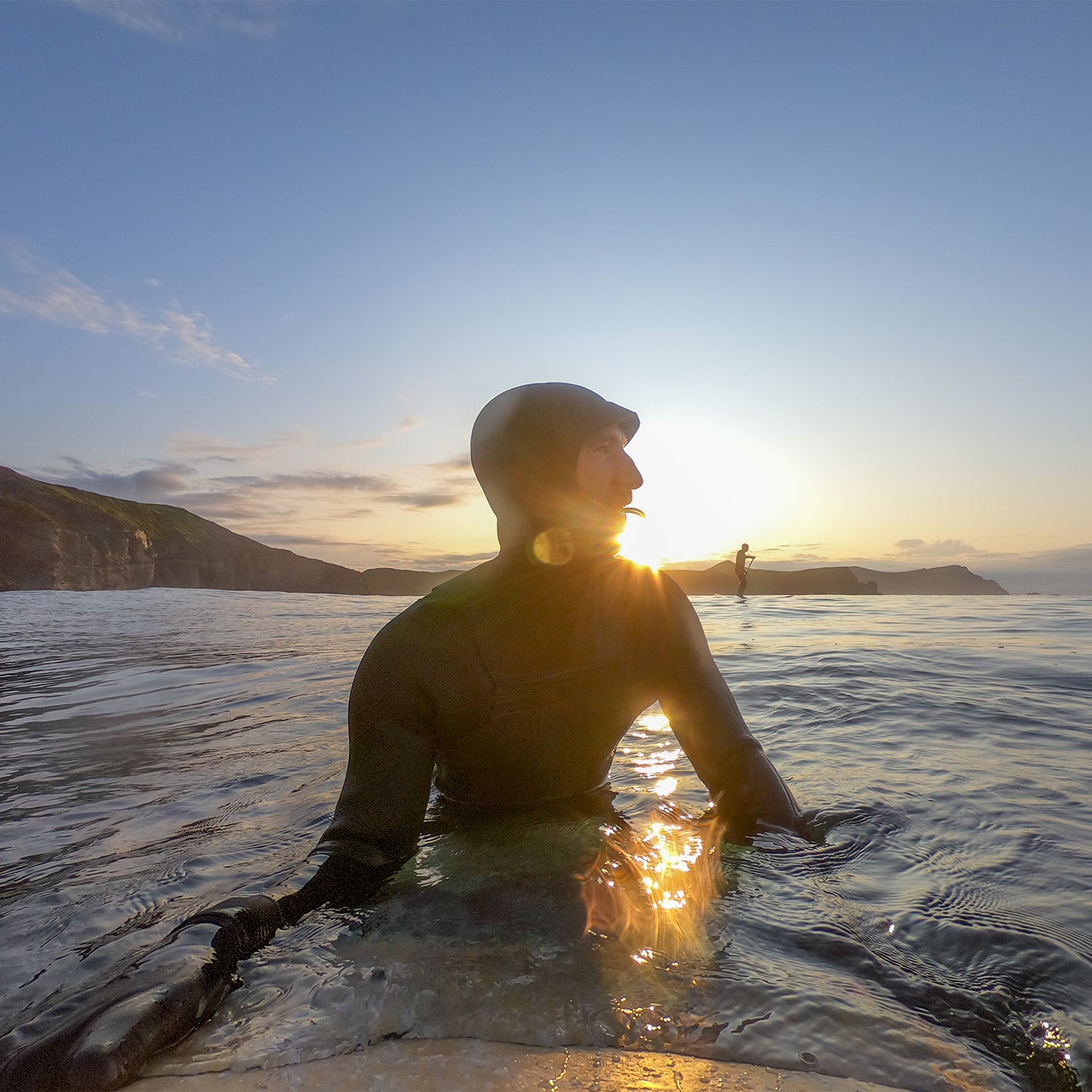 Brent Rose
Heading out the door? Read this article on the new Outside+ app available now on iOS devices for members! Download the app.
Once upon a time, I blew up my life and moved into a van. It was a typical series of events that drove the decision: big breakup, big changes, that kind of thing. Traveling the country and working remotely as a freelance journalist was the extent of my plan at the time. But once I began zigzagging around the country, I found myself seeking new places to surf—a sport I've always loved but had hit a progression wall with. I could ride a shortboard, get the occasional good wave, and stay out of the way of better surfers, but I had always been middling at best. This interest soon turned into a fun secret bet with myself: let's see if I can surf every coastal state in the United States.
I started in the summer of 2016 on the East Coast, after traveling several thousand miles on a circuitous route from California. I managed to surf both Florida and Georgia in the span of two days and thought, well, maybe this little mission is possible after all. Before I knew it, I was checking swell forecasts every day. I finished surfing most of the eastern seaboard that summer and began planning for the rest. To date, I've surfed every coastal state—including Alaska and Hawaii—with just three annoying exceptions. 
Connecticut's coastline faces New York's Long Island Sound, which blocks the ocean swell. That being said, the sound is big enough that sometimes a big local windstorm can churn out some choppy waves. Unfortunately, that never happened when I was nearby. The other two are Mississippi and Louisiana. Mississippi has a few islands off the coast that do break on rare occasions. The last time I was in the area, the Gulf Coast had just been pounded by two hurricanes in the span of six weeks, and surfing didn't feel right, so I did some volunteer cleanup work instead. 
My final stop was a life-changing surf expedition to Alaska's Aleutian Islands. I returned to shore with this incredible feeling of accomplishment, only to open YouTube that same day and see that a New Jersey pro surfer named Ben Gravy had just posted a video where he surfed all 50 states. Every single one. Not only that, but he mostly scored better waves and surfed them much better than I could have. I'm not going to lie, it stung a little. But ultimately I'm really happy for him.
While what I did was by no means record-breaking, it was still an incredible adventure. Having a quest is an excellent way to travel, even if it's just a lark. It will drive you to go places and do things you might not otherwise do, and it can add a sense of direction and purpose to your meanderings, even when you don't really have one. I took my time, treating the trips as detours on my way to other places, and spent three years completing the mission. Here's the state-by-state breakdown, including a tip or two should you want to try it yourself. This list goes in the order in which I surfed these states. Check out my video compilation of all the states, too. 
California
California was the first place I ever surfed, and it's where I started my trip. I've surfed up and down the state, and some of my favorite breaks include (from south to north) Carlsbad, San Onofre, Topanga, Pacifica, and Fort Cronkite. These spots are all pretty consistent, and you can get away from the crowds at most of them (except Topanga). Plus, there's the draw of being able to camp steps from the waves in Ventura and San Diego. (Check out Carlsbad State Beach Campground.) 
Hawaii
If surfing is your main reason for visiting, then Oahu is the island I'd recommend. If it's flat on one side of the island, just drive to the other side and there's a good chance you'll find something. Late one October, I surfed both Diamond Head and Ala Moana on the South Shore, which are good for mellower, playful waves, as well as Haleiwa and other spots on the North Shore that I won't name for fear of retribution, which get a whole lot bigger in the winter months.
Florida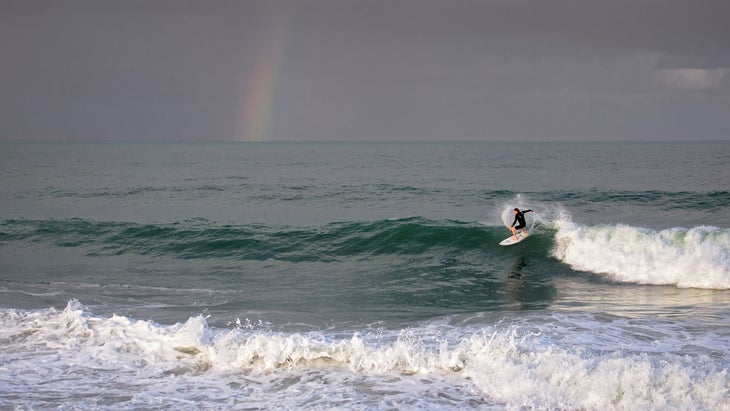 The fall hurricane season is usually best for the East Coast, but unfortunately I arrived in May, which meant there was very little swell on tap. I struck out at a few places before I finally arrived at Sebastian Inlet State Park, about 60 miles southeast of Orlando, which had a two-foot swell. Despite it being a small day, there were roughly 50 people in the lineup, but they were spread across multiple peaks, so it never felt too crowded. After months of driving across landlocked states, my paddling muscles were in pretty poor shape, so it was a struggle to get into those two-to-three-foot waves, but I managed to bag a few. If you're looking for consistency, you may have better luck at Cocoa Beach, where Kelly Slater hails from.
Georgia
Time was of the essence when I got to Georgia in late May, because the swell I'd just scored in Florida was dying quickly and East Coast swells can be few and far between in the spring. As I drove north, I looked for the first viable option along the 100 miles of coastline and decided on Jekyll Island, 90 miles south of Savannah. I scoured all of the east-facing coastline and had no luck, until I remembered that the swell was coming from the southeast. I drove a few minutes to the other side of the island and found access to a southeast-facing beach called St. Andrews. I parked and had one of the most dismal surfs of my life. It was one to two feet, breaking in shin-deep water that looked like chocolate milk. Jekyll Island is stunning, though, and I would absolutely visit again.
South Carolina
This state wasn't a struggle so much because of the lack of coastline—it has 187 miles—but for the lack of parking and beach access. I checked the forecast, and it looked like the Isle of Palms, a barrier island 30 miles east of Charleston, was the best bet. I found the island's one pier, paddled out, and proceeded to grovel for two-foot waves. At least it was warm? Again, as with the rest of the East Coast, it's much better when there's a hurricane swell, and it can get quite good. You might also try looking at Folly Beach, which is beginner-friendly and has plenty of places to rent boards. Most of the surf spots have sand bottoms, and waves are rarely very big, which also makes it a good state for novices.
North Carolina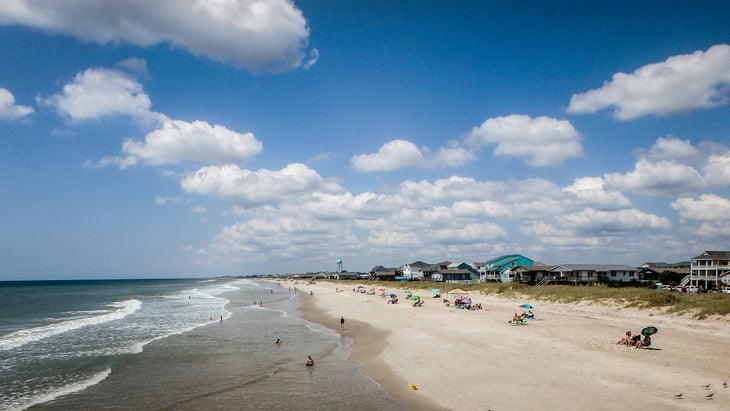 Finally, some waves with a punch! I caught the tail end of the same swell I had in South Carolina, arriving in mid-June. There are a lot of notable surf spots along the state's 301 miles of coast, with the Outer Banks being the most popular. I ended up going to Oak Island and was glad I did. The waves I found all along the coast had plenty of power, were nicely spaced, and were short but peeled nicely. Be forewarned that most parking spots on Oak Island require a permit that's only available to locals. (I drove around for 40 minutes and couldn't find a single legal place to park.) There are several public access points on the island that do have limited parking nearby, so get there early. 
Virginia
Out of the state's 112 miles of coastline, Virginia Beach is its most popular surf spot, known for fun, rampy waves. But that wasn't the case the day I visited. Despite it being two feet at best, there were dozens of longboarders in the water, which were hard to beat out on my 5'8″ hybrid board. If two-foot waves are all that's on offer, you'll probably want to bring (or rent) a big log of a board. Be sure to stop by My Mama's Kitchen for some obscenely good fried chicken. 
Maryland
Maryland has just 31 miles of coastline, most of which makes up Ocean Beach. It was very windy and surprisingly cold for June. The waves were small—around two to three feet—but steep and pitchy and would detonate in knee-deep water. I surfed horribly and got slammed multiple times, coming away with bruises from both my board and the hard-packed sand. If you don't have a fast pop-up, then it's probably safer for you to skip this one, because the waves are unforgiving and leave very little margin for error.
Delaware
This state almost derailed my whole quest. It has only 28 miles of coastline, and much of that is taken up by private beaches. There were times when I'd find a public beach (and parking), only to discover that surfing wasn't allowed there. After a few days of searching, I finally scored some messy but fun two-foot waves breaking in very shallow water in front of some private property north of South Bethany Beach.
New York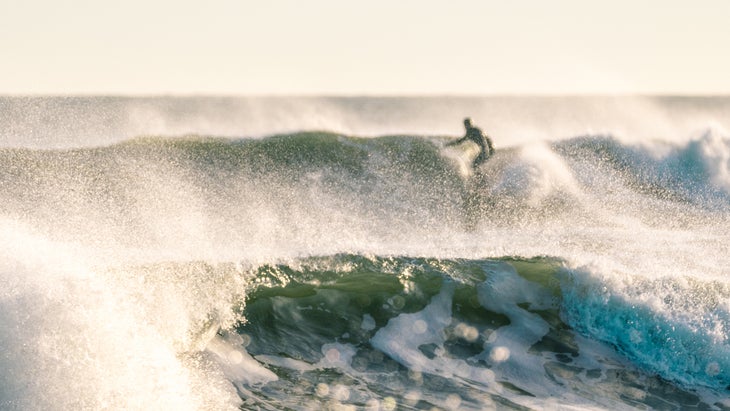 Back when I lived in Brooklyn in 2010, I used to take my 7'6″ funboard on the A train out to the Rockaways or on the Long Island Railroad to Long Beach, and while the waves are inconsistent and can be short and pitchy, they're also really fun. When I returned to the city with a mission, some friends and I drove out to Montauk. It was late June by this point, and I was toasty in my 4/3 wetsuit. I got the best waves of my whole East Coast visit at Shadmoor State Park, a wide-open beach break. There had been a bit of rain, and my friend and I were the only ones in the lineup. The waves had plenty of push but nice mellow entries. It was dreamy.  
New Jersey
Nothing like battling 50 eight-year-olds on longboards for two-foot waves to let you know you're alive. New Jersey's 130 miles of coastline often get excellent waves, especially during hurricane season, most often in the fall. When I lived in New York, a friend and I used to drive there the day after a big storm came through, and we were usually in over our heads. I've seen big six-foot barrels there. On this day, though, Manasquan Beach, a few miles south of Asbury Park, had a tiny swell. The waves weren't great, but I still had a good time.
Connecticut
This will go down as one of my biggest regrets of the trip thus far. The state has 96 miles of coast, but it's almost entirely blocked from the open ocean by Long Island. I asked around, and everybody told me that you can't surf in Connecticut; that maybe you get a rare, freak wave in a harbor during a hurricane, but that's it. I have since learned that this is wrong. Turns out the Long Island Sound is big enough that high winds can churn up rideable (if messy and ugly) surf. After learning this, I spent several late-summer days trying to find anything that looked even semi-rideable, but alas, I didn't find anything. Maybe someday.
Rhode Island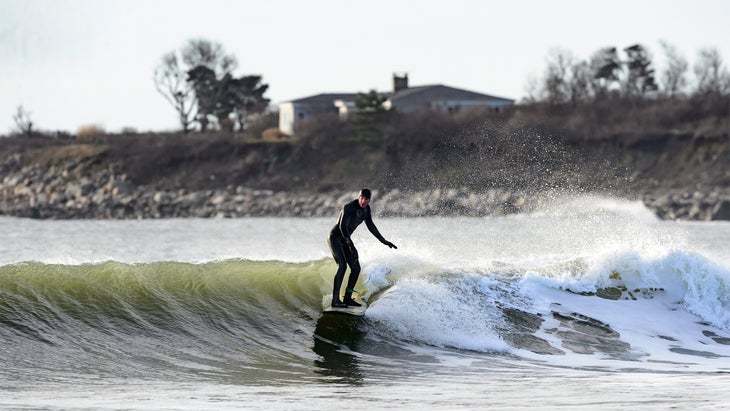 Our smallest state actually has some fun surfing, despite its mere 40 miles of coastline. I headed to Narragansett, a stunning town that looks like it belongs in the 19th century. Sure enough, there were two-footers peeling off the large stone wall on the south end of the main beach. It was one of the friendliest, chattiest lineups I've ever been in. The waves were small, but the water was deep, so the risk factor is low. (Small waves breaking in shallow water can be more dangerous than big waves breaking in deep water, since it's more likely you'll hit the bottom.) I did end up wearing my full wetsuit, though, despite it being mid-summer.
Maine
At this point in my trip, in August, the summer doldrums hit hard, and the ocean went absolutely flat and stayed that way for weeks. I thought I was out of luck for our three northernmost East Coast states. I'd gone to Maine to explore Acadia National Park, and just before I left a one-to-two-foot swell popped up on the charts. I'd been advised to try Higgins Beach and Old Orchard Beach, but there was nothing rideable in either place, so I continued south until I got to Wells Beach. There, the tiny swell showed its tiny head. The waves weren't great, but I managed to get a half dozen or so. The surf in Maine can get quite good, with its 228 miles of coastline, but it takes a pretty powerful storm, and that's far more likely to happen in winter and hooded-wetsuit weather.
New Hampshire
Of all the ocean-facing U.S. states, New Hampshire has the least coastline, with a mere 13 miles. I went to Hampton Beach, and the waves were barely rideable, at least on my shortboard. You'll definitely want to bring a longboard, possibly even a soft-top. 
Massachusetts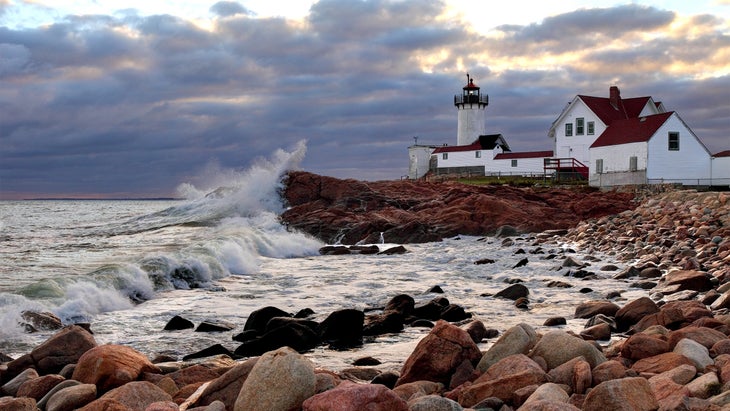 It was fitting that this would be my final East Coast wave, because it had all the trappings of a final stage from a video game. The one-to-two-foot swell was dying as I pulled into the state. I began scouring the coast around the town of Rockport, 40 miles northeast of Boston, but couldn't find anything. Someone had told me that if there was going to be a wave anywhere, it would show up on the far side of an island, a quarter-mile offshore from Brace Cove, just north of the adjacent city of Gloucester. It was a long, slow paddle, followed by a climb across the poison ivy–invested island, but sure enough, there was a tiny wave breaking over some barely submerged rocks. I managed to get a few without losing any skin (or fins) and paddled all the way back. It was an epic journey for tiny, gutless waves, but I was grinning from ear to ear the whole way back. I wish I had known about Good Harbor Beach, a few miles north, which is nicely spread out and has plenty of peaks.
Oregon
Shockingly, despite Oregon's 296 miles of coastline, it took me another two years after I finished surfing the East Coast before I was able to score a rideable wave there. Every time I came through the Pacific Northwest, it was stormy and blown out. I finally checked it off in the summer of 2018. I went to Short Sand Beach (a.k.a. Oswald West State Beach, a.k.a. "Shorty's"), just a two-hour drive from Portland, and not only were the views gorgeous, but the waves were solid. I got some decently long rides that had plenty of power, despite the relatively small size, at three to four feet. As expected, the water was frigid, even in July. I only got a few before my teeth started chattering violently.
Washington
Washington was like Oregon but windier. After my long-awaited success in Oregon, I first tried Long Beach, about four hours southwest of Seattle, but it was completely blown out. I was worried I was going to get skunked again—every previous time I'd been to Washington, its 157 miles of coast had been violently windy and unsurfable. Looking at a map, it looked like Westhaven Beach, near Westport, might be slightly more protected, and thankfully it was. It was still windy and gut-wrenchingly cold, but I managed to check the box and catch a few gentle, rolling, knee-high waves. The wind swell didn't offer up a lot of push, but it was just enough to get the job done.
Alabama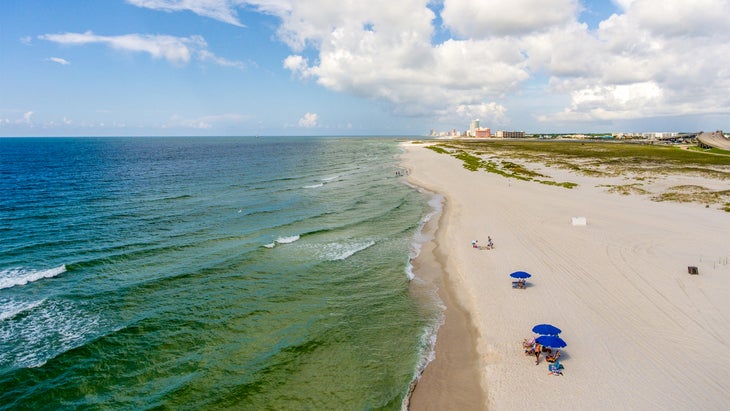 I didn't realize you could surf Alabama, but it does have 53 miles of coast. I happened to be near Orange Beach in the early fall of 2018 and found some small one-to-two-foot waves. Not much power, but it was still fun, the water was bathtub warm, and the white sand was so fine that it actually squeaked beneath my bare feet. Alabama isn't much of a surf destination, but if you want to try, aim for the fall. Gulf Coast states need some pretty serious storm action before they see much in the way of surf.
Louisiana and Mississippi
Before driving through these southern states on that same 2018 trip, my research indicated that there was no surf. Again, I've learned that's not quite the case. Louisiana has 397 miles of coastline, but most of it is protected from swell, thanks to Cuba, Mexico's Yucatan Peninsula, and Florida. Mississippi has just 44 miles, and most of it is also blocked. But under the right circumstances, you can catch waves in these two states. In Mississippi, you'll need to know someone with a boat who will take you out to one of the barrier islands, and even then you might strike out. In Louisiana, I was told to try Port Fourchon, the state's southernmost port. Unfortunately, the last time I went, the area had just been devastated by a hurricane, and so I did not try it. Again, maybe someday.
Texas
I've long had dreams of surfing the massive wakes produced by oil tankers as they run along the coast. Unfortunately, the three times I came through Texas, the winds were too high for it, so I settled for the next best thing: my first wave pool. Outside of Austin, I found the NLand Surf Park, which had a mechanical wave that breaks using a man-made trough. The wave was legit, at three to four feet, but I had a tough time adjusting to its shape: the takeoff was a bit counterintuitive, where you have to point in what feels like the wrong direction (toward the coming whitewater) and then turn away from it as soon as you get to your feet. I only caught a couple, but I definitely want to try it again. Unfortunately, shortly after my visit in late 2018, NLand Surf Park was bought by Kelly Slater and has been closed to the public ever since. But there's another wave pool just over in Waco, and if you're hoping to try tanker surfing, check out this surf charter.
Alaska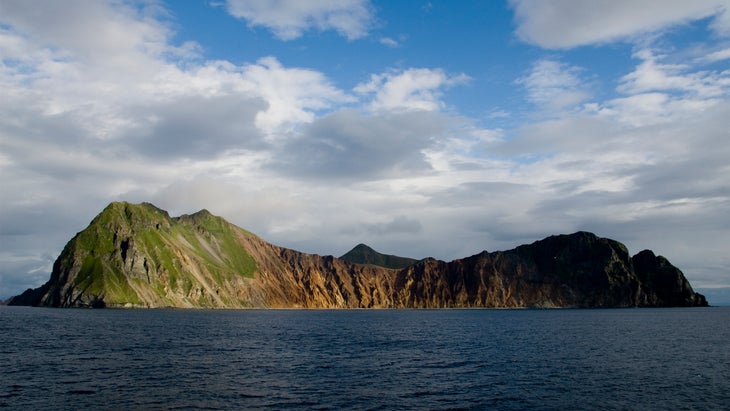 I could have written a whole article just about surfing Alaska. It's the state with the most coastline, with a staggering 6,640 miles. Most of it, however, is extremely hard to access. I'd heard about good waves on the islands of Yakutat and bear-riddled Kodiak, but because I was driving up in my van, I would have had to put it on a ferry to get there, which would have required a reservation months in advance. I did manage to find some waves in Homer, a town on the Kenai Peninsula, that were waist-high, playful, and offered a beautiful backdrop. With the right swell, you can score some decent head-high waves off the iconic Spit, a 4.5-mile-long piece of land jutting out into Kachemak Bay.
But the absolute highlight of my whole surf quest was my week with Ocean Swell Ventures, a charter based in Homer. The company operates a former commercial fishing boat that was turned into an Alaskan surf hunter called the Milo. Unfortunately, the Milo was fully booked for the summer, but the crew happened to be moving the boat from Homer to the Shumagin Islands—part of the Aleutian Islands, a volcanic archipelago in the Bering Sea—where they were meeting their next charter, and they said they could use an extra hand. And like that, I managed to get a spot on the crew. The Milo set out on August 21, 2019, with just four people on board, including myself. It was one of the luckiest breaks I've ever had. After a three-day boat ride, we arrived at a series perfect, peeling, right-hand reef breaks going off at shoulder height. It was just me and Captain Mike McCune in the water for hundreds, if not thousands of miles.
Rates change based on various factors, including destination and group size, but start at around $2,000 per day per person. It's a true expedition: you're actively searching out waves in places that have never been surfed and are always likely to score empty waves, ranging from two feet to double overhead, from spring through fall.
Lead Photo: Brent Rose