Sponsor Content: Toyota
It's Time to Rethink Your Next Midwest Road Trip
Think the central states are mostly flat and boring? These seven scenic byways will change your mind.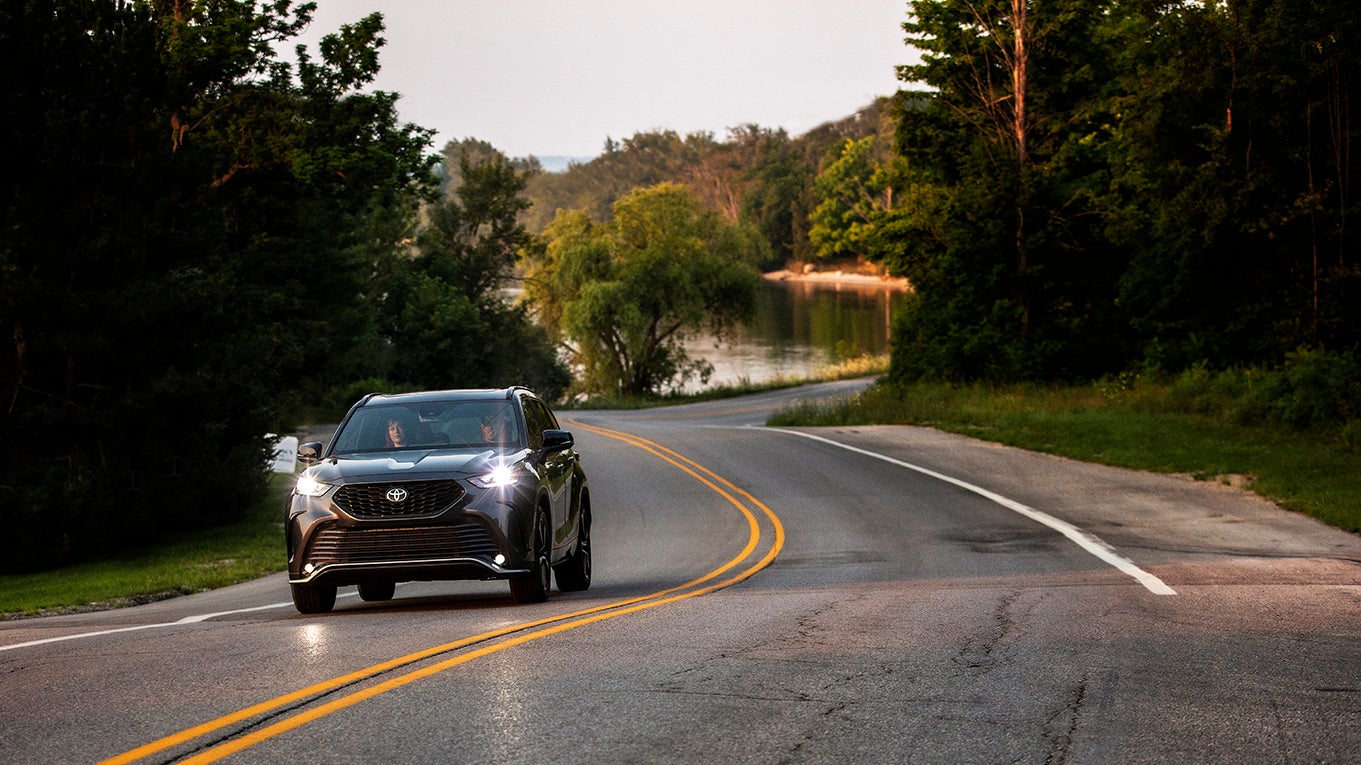 joe morahan(Photo)
Of course there's plenty of sublime beauty to be found in the Midwest's wide, open spaces, from Kansas tallgrass prairies to Oklahoma's endless vistas. But there's so much more to see. Like Lake Superior's rugged coastline and South Dakota's surreal limestone badlands. Or Arkansas's deeply wooded, winding mountain drives that come ablaze with color every fall. Here are seven of the region's most scenic byways.
Discover The Most Scenic Byways in the U.S.

From winding canyon roads and vast desert straightaways to historic routes and serene oceanside drives, the U.S. is home to some of the most incredible roads in the world, including 184 official Scenic Byways. Here, we've compiled the best 25.
Trace the Greatest Lake
North Shore Scenic Drive: Minnesota — 154 miles —All-American Road
Allow plenty of time for this one. Tracing the shoreline of Lake Superior from Duluth to Grand Portage is a never-ending invitation to hop out and explore, as beautiful as the drive may be. Eight state parks and the woodsy beauty of Superior National Forest line the byway, and folksy shoreline towns serve up local fish meals. At Gooseberry Falls State Park you'll want to hike the three falls. At Iona Beach, walk a crescent of bright pink beach. At Silver Bay, head into Tettegouche State Park to check out the state's tallest waterfall and six lakes. About a third of the way up is the 1910 Split Rock Lighthouse, one of the country's most beautiful and historic—and it boasts some cool cart-in campsites. And just off the byway are dozens of access points to the 310-mile Superior Hiking Trail, one of the country's great thru-hikes.
Flat Is Beautiful
Lincoln Highway Scenic and Historic Byway: Nebraska —400 miles — National Scenic Byway
A heartland journey on Nebraska's Lincoln Highway (U.S. 30)—part of America's first (1913)  transcontinental auto route—takes you clear across the state on a route pioneered by travelers on the Oregon, Mormon, and California Trails, with Pony Express echoes as well. From the east, it follows the Platte River Valley from Omaha and dips into Kearney, home to the astounding sandhill crane migration in spring. Friendly towns along the way break up the flat farmland and honor an obligation to feed and entertain travelers: to wit, the brisket at Huey's Smokehouse BBQ in Fremont, the Burma Shave signs and photo-op gas station in Sutherland, and the buffalo burger at Ole's Big Game Steakhouse in Paxton.
Bison Horizons
Native American Scenic Byway: North Dakota, South Dakota —350 miles — National Scenic Byway
There may be no better route in the U.S. for experiencing Native American culture than this road that threads its way through four reservations between the state capitals of Bismarck (North Dakota) and Pierre (South Dakota), roughly following the Missouri River. The undeveloped landscape is mostly mixed-grass prairie and limestone badlands, which means wonderfully broad horizons dotted with herds of elk and bison. The towns and tribal reservations along the way interpret the legacy of that land and its people. In South Dakota, there's the Akta Lakota Museum in Chamberlain, the H.V. Johnson Lakota Cultural Center in Eagle Butte, and monuments honoring Sitting Bull and Sacagawea near Mobridge. In Fort Yates, North Dakota, are Sitting Bull's birth site and Standing Rock Monument.
Lakeshore with a Cherry On Top
M22: Michigan — 116 miles — State Scenic Byway
Sleeping Bear Dunes National Lakeshore is the M22's flagship lure, but if you come for its beaches, dunes, sea kayaking, Manitou Island campsites, and 450-foot bluffs above Lake Michigan, you'll linger for the byway's rivers, orchards, farms, farm stands, and forests. As beautiful as the great lake is, any diversion inland is well rewarded—e.g., from Manistee to the Manistee River Trail and its 245-foot Little Mac suspended footbridge. Or the town of Honor, where the Cherry Bowl drive-in movie theater is one of the last and finest of its ilk. North of Sleeping Bear, the M22 loops around the Leelanau Peninsula (the ring finger of Michigan's mitten), with orchards (cherries! apricots!), fall color, and—seriously—fishing for Pacific salmon in the Platte River.
Beauty By Design
Natchez Trace Parkway: Tennessee, Mississippi, Alabama — 444 miles — National Park/All-American Road
When the road itself is a national park, you know you're traveling a special scenic byway. The Natchez Trace isn't a highway that happens to be scenic; it's a route intentionally designed by the National Park Service to give travelers an unspoiled journey through some of the most beautiful and historic country in the American South. The Trace slices through eastern deciduous forests, cave-rich limestone landscapes, and, farther south, bayous and cypress swamps alongside slow-moving rivers. It's a long-used throughway, so naturally it's dotted with well-interpreted historical sites, such as Mississippi's Pharr Burial Mounds, and Captain John Gordon's home and ferry site on the Duck River in Tennessee. Dozens of signed hiking trails intersect the Trace, and bicycling portions of the smoothly paved road is naturally popular.
Midwest High and Deep
Talimena Scenic Drive: Oklahoma, Arkansas — 54 miles —National Scenic Byway
This deeply wooded, winding mountain drive will surprise anyone who pictures Midwest scenery as endless flat farmland. Quite the contrary, as Arkansas 88 and Oklahoma 1 wind through, up, and over the Winding Stair Mountains of Ouachita National Forest from Mena, Arkansas, to Talihina, Oklahoma. On the Arkansas side, you'll ascend 2,681-foot Rich Mountain in Queen Wilhelmina State Park, where you can camp under hickory, elm, and red maple trees, or stay in the park's historic lodge. On the Oklahoma side is 26,445-acre Winding Stair Mountain National Recreation Area, laced with trails through the hardwoods and shortleaf pines and set with scads of campgrounds. In between are endless vistas (amazing in fall) and plenty of turnouts from which to enjoy them.
Last Stand of the Tallgrass Prairie
Flint Hills Scenic Byway: Kansas — 48 miles — National Scenic Byway
When American pioneers' Conestoga wagons rolled westward, they encountered horizon-to-horizon seas of tallgrass prairie that covered more than 170 million acres. Although only 4 percent of the original prairie remains, the countryside in and around the Tallgrass Prairie National Preserve retains the sense of endless beauty that greeted the settlers. The preserve doesn't have camping, but hike any of its 40 miles of trails for a solitary experience of birdsong, wildflowers, and bison. The Flint Hills Scenic Byway connects the preserve with friendly little prairie towns to the north and south. Near Matfield Green, check out a historic ranch called Pioneer Bluffs and hike along Crocker Creek. In Council Grove, hit the 1857 Hays House for fried chicken and fresh-fruit pies.
Lead Photo: joe morahan