Last Chair to Last Call
There's only one best ski town for nighttime fun, and it's Aspen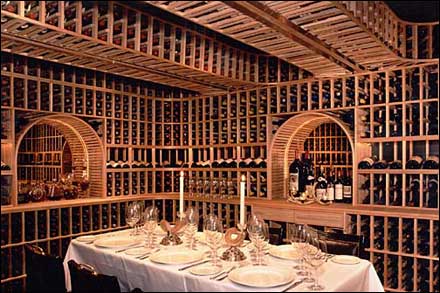 Heading out the door? Read this article on the new Outside+ app available now on iOS devices for members! Download the app.
Boozing, chilling, clubbing, honky-tonkin': Whatever you call it and however you like it, no ski resort does it better than downtown Aspen, that pedestrian-friendly four-by-nine-block rectangle of watering holes that run the gamut from highbrow to low-cut jeans. One moment you're gawking at a jet-lagged millionaire parsing brandies more expensive than your car; the next, you're grinding with the pierced midriff of an X Gamer. Of course, the choices can leave you bewildered—or, worse, lost in a drunk-hole of polypro and liftie love. Below, our guide for how to make the most of a single night out, including ratings, from zero to five stars, of clientele and vibe, and outtakes from a typical Saturday last winter.
Social Hubs
MORE SKI-TOWN BARS WORTH A VISIT
GLC
, Whistler, British Columbia (
whistlerblackcomb.com/todo/apresnightlife/glc.htm
);
BALBOA CAFE
, Squaw Valley, California (
plumpjack.com
);
THE HOG WALLOW PUB
, Salt Lake City, Utah (
thehogwallow.com
);
THE MANGY MOOSE
, Jackson Hole, Wyoming (
mangymoose.net
);
THE CLUB
, Vail, Colorado (
theclubvail.com
);
SECRET STASH
, Creste…
Toast the Day

39 DEGREES / 970-925-6760 // theskyhotel.com


First Impression: Fresh from the slopes, everyone from snow bunnies to toddlers ends up circulating around the low couches of this mod lounge on the first floor of hipster favorite Sky Hotel. Lasting Impression: A dozen college kids, clearly not staying at the Sky, cannonball into the pool while the patio waitress serves a "Pimptini" to a Los Angelena who just finished taking a hit fom the oxygen bar.
Chill

THE DOUBLE DOG PUB / 970-544-5110 // thesteakpit.com


First Impression: The attitude-free zone: A dark downstairs pub where bartenders know how to pour a proper Guinness. Lasting Impression: Locals talk quietly at tables against the burgundy walls. A lonely-looking guy in navy-blue V-neck asks if he can hang a pic of his Lab alongside the many photos of local dogs. Bartender says, "Sure."
Dig for Gold

CARIBOU CLUB / 970-925-2929 // caribouclub.com


First Impression: Part sugar-daddy magnet, part cougar den, and all cognac, dark wood, and blackjack (for charity). Lifetime memberships start at $15,000; one week starts at $500. Lasting Impression: The manager didn't reply to my request (the day before) for a complimentary pass, so my girlfriend and I snuck in. Three separate gray-hairs hit on her by the oversize vase of orchids in the time it took me to order two $10 vodka tonics from the well.
Recruit

ERIC'S BAR / 970-920-6707

First Impression: The surefire conversation starter: An apology for bumping shoulders. By midnight, generations X and Y are on the prowl in this large, packed lounge with pillows, candles, and backlit yellow glass. Lasting Impression: Local twenty-somethings, wearing napkin-size tops and spaghetti-strap dresses, appraise the crowd from a high-top table until two guys in baggy jeans pull them off to the pool tables upstairs.
Seal It

CLUB CHELSEA / 970-920-0066

First Impression: Motto should be "Make it a night to remember… or forget." Anything can happen as you get bounced around the largest dance floor in Aspen—a dedicated meat market and a favorite among the pipe-and-park set. Lasting Impression: Hoodies and knit hats circle the dancers, creating a whirlpool effect as they surround girls in low-rise jeans barely held up by studded belts. After last call, couples stumble out onto Hyman Avenue.