Winter in Québec
Sponsor Content: QuébecOriginal
Québec Is a Winter Adventure Wonderland
From dogsledding, fat biking, and skiing in pristine wilderness to eating your way through historic and vibrant cities, Québec's winter adventures are second to none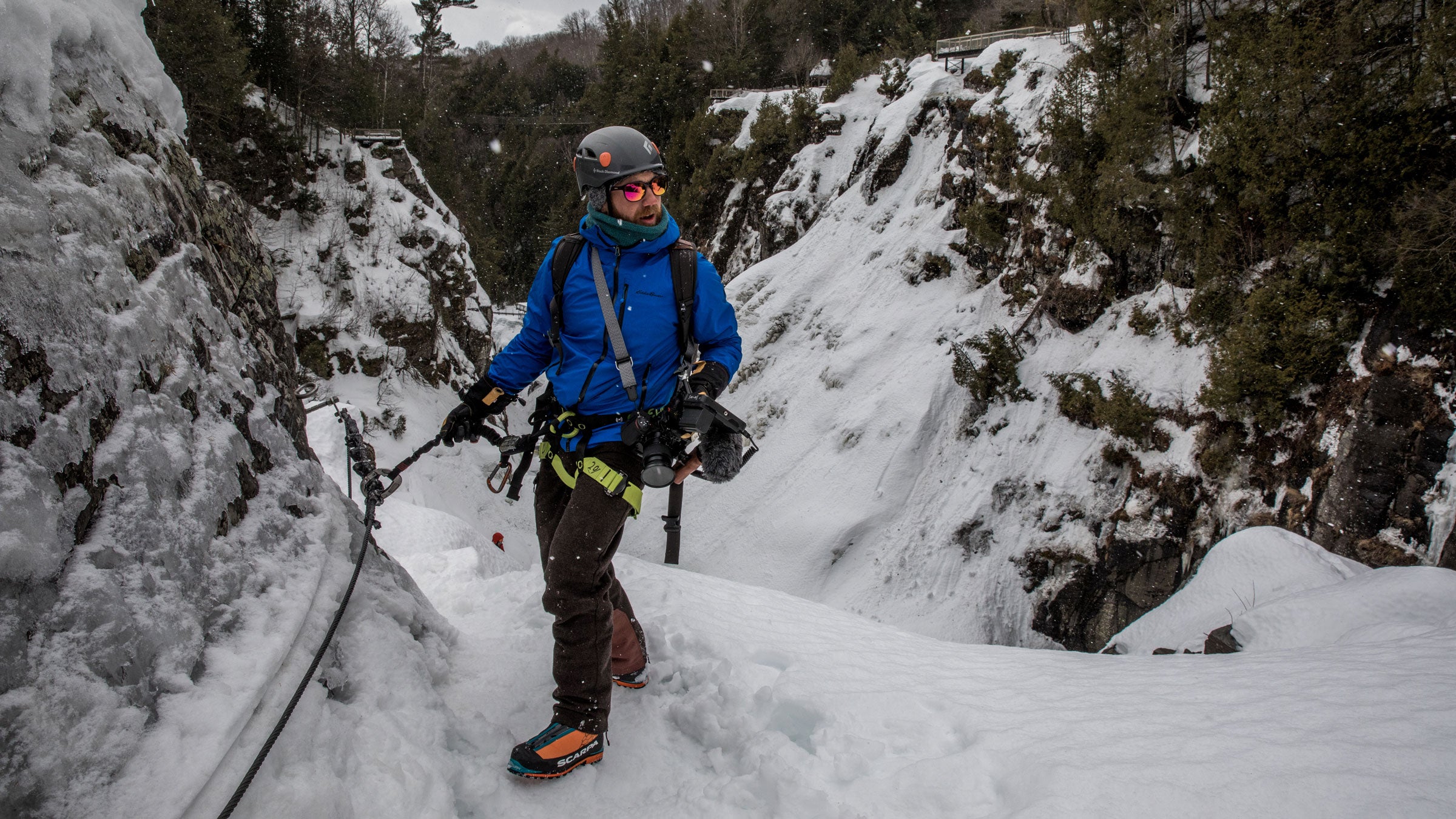 Be honest with yourself: You know that Québec is the French-speaking part of Canada, that it's somewhere in the Northeast, and that it still has real-deal winters. What you might not know is that it's an adventure and culture lover's dream destination—especially in winter. In Québec, the only thing that rivals its outdoor playgrounds is its historic and inviting cities, and all of it comes alive when the snow falls. From ice fishing and ice climbing to dogsledding and fat biking, Québecers fully embrace the season. The result? A vibrant winter playground that's chock-full of thrilling adventures, opportunities to relax in nature, historic cities to explore, and a warmth you won't find anywhere else.
Québec City
Québec's capital and namesake city perfectly encapsulates everything we love about the province: it's brimming with Québécois culture and history, world-class restaurants and accommodations, a vibrant arts scene, year-round events, and tons of outdoor winter activities. In the Old City, stroll along Rue du Petit-Champlain, a historic cobblestone road turned pedestrian-friendly zone loaded with shops and restaurants. Favorite activity: riding the toboggan luge at the Fairmont Le Château Frontenac, the castle-like hotel perched above the St. Lawrence River. Forty miles per hour feels like 80 on this 130-plus-year-old luge track.
 
There's even more ice fun to be had at the Hôtel de Glace, 30 minutes north of the city, which has everything from an ice luge and chapel to tons of ice-carved artwork. For the ultimate experience, stay the night—a minus-20-degree sleeping bag will keep you plenty cozy and warm. For even more ice-based fun, hire a guide and explore the sheer walls of Canyon Sainte-Anne along Canada's first-ever via ferrata or try your hand at ice climbing on Montmorency Falls, both of which are only a short drive north of downtown along the St. Lawrence River. Venture a bit further afield to become immersed in the wilderness of Parc National de la Jacques-Cartier, where you can fat bike, ski tour, and gaze at the stars. Back in town, discover how local chefs are embracing the season—as well as gifts from the surrounding boreal forests—at Chez Boulay.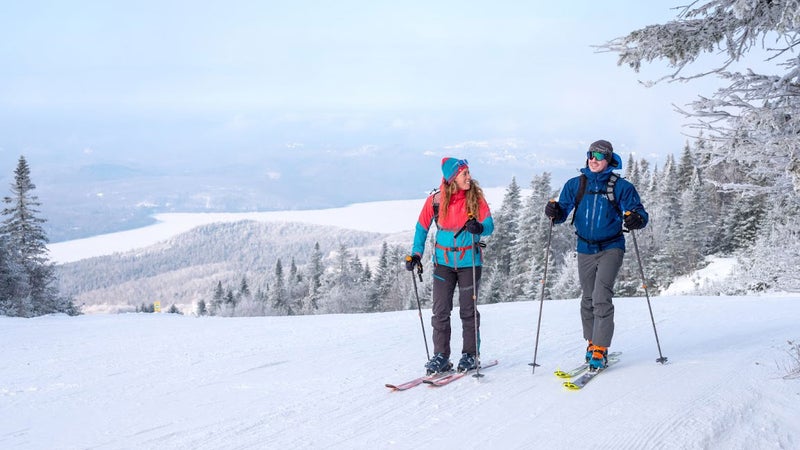 The Laurentians
Forty-five minutes northwest of Montreal, the mountainous Laurentians region is home to 12 ski resorts, including one of eastern North America's best, Mont-Tremblant. With 102 trails on 755 skiable acres, Tremblant's inbounds terrain has something for every type of skier. But Tremblant is also home to a unique alpine touring experience: Ride a lift to the summit (or skin up along one of the designated climbing trails), escape out the back, and drop into superb, uncrowded tree skiing. Touring-gear rentals and guides are available through the mountain's pro shop.
 
Back near the European-style alpine village, kick off your ski boots and slip into a subliminal state of relaxation at the Scandinave Spa (think dry saunas and cold-water plunges) before rounding out the evening with a four-course table d'hôte at Le Grand Lodge's Chez Borivage. In the morning, take a dogsled tour of Kanatha-Aki Nature Center, where endangered Athabascan bison are being rehabilitated. Then take a jaunt through Mont-Tremblant village with a guide from D-Tour on an electric fat bike before rolling into Ocafé, a bike-shop-slash-eatery loved by locals for its cozy atmosphere, friendly staff, and delicious assortment of homemade soups, salads, and sandwiches.
Outaouais
There's a reason the Outaouais region is known as Canada's "capital playground." Cross the Ottawa River into Québec and within 15 minutes of the capital city of Ottawa, you're in Gatineau Park's expansive, 140-square-mile wilderness—a hotbed for cross-country, skate, and backcountry skiing (the park boasts over 230 miles of trails). Pop into one of the park's many warming huts, which line the trails, to warm up next to the fire with a hot cocoa or packed lunch.
 
Whatever you do, be sure to book a night or have a meal at Fairmont Le Château Montebello, a century-old grand lodge that's been converted into a luxurious hotel and resort. Cross-country ski on its backyard network of trails or venture out for some ice fishing at Kenauk Nature preserve, Canada's largest private nature reserve, just 15 minutes from Fairmont Le Château Montebello. Or, venture a little farther afield to explore the icy cave and soaring ziplines at Arbraska Laflèche Park.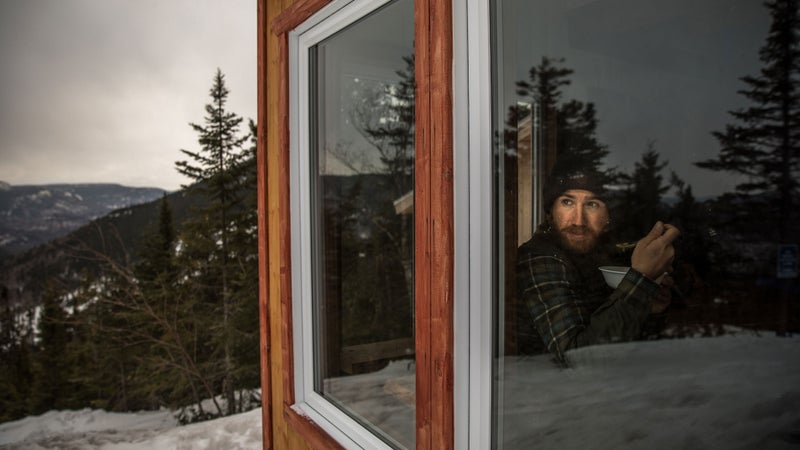 Saguenay–Lac-Saint-Jean
Two hours north of Québec City, Saguenay–Lac-Saint-Jean is a winter adventure destination unlike any other in North America. Its namesakes, Saguenay Fjord (the southernmost in North America) and Lake Saint-Jean (a 27-mile-wide freshwater sea), are surrounded by expansive boreal wilderness—all of it blanketed in up to 20 feet of snow each winter and easily accessible from the region's cozy villages and cities.
 
Start with a backcountry snowshoe through Valley of the Phantoms, where snow-blasted trees turn ghostly white. Then cross-country, alpine, or backcountry ski at Mont-Édouard, a nearby ski resort with nearly 1,500 feet of vertical drop and access to the Mont-Édouard Haute Route (Québec's version of the famous alpine route from Chamonix, France, to Zermatt, Switzerland) for a hut-to-hut backcountry adventure. Every March, an icebreaker cuts through the Saguenay Fjord, signaling the impending spring—and affording the rare opportunity to paddle a sea kayak through the broken ice. Check with the park on the exact timing of the icebreaking mission, then plan your trip accordingly, as this truly unique experience can be done for only a few weeks each year. But, as with many of the winter adventures found in Québec, it will create memories that will last a lifetime.   
---
Whether it's a tranquil forest snowshoe hike you're seeking, a heart-pounding ride on a zipline, or paddling out into the icy water—you'll love winter in Québec. Unspoiled boreal forests, soaring fjords, snowy mountains, and northern lights provide diverse landscapes to explore, whether you live like a local for a few weeks or simply enjoy an invigorating day out. Québec offers experiences that are strong and authentic, and the beauty of our territory goes far beyond the landscape.
Trending on Outside Online