Sponsor Content: L.L.Bean
The Ultimate Family Packing List
Everything you need and nothing you don't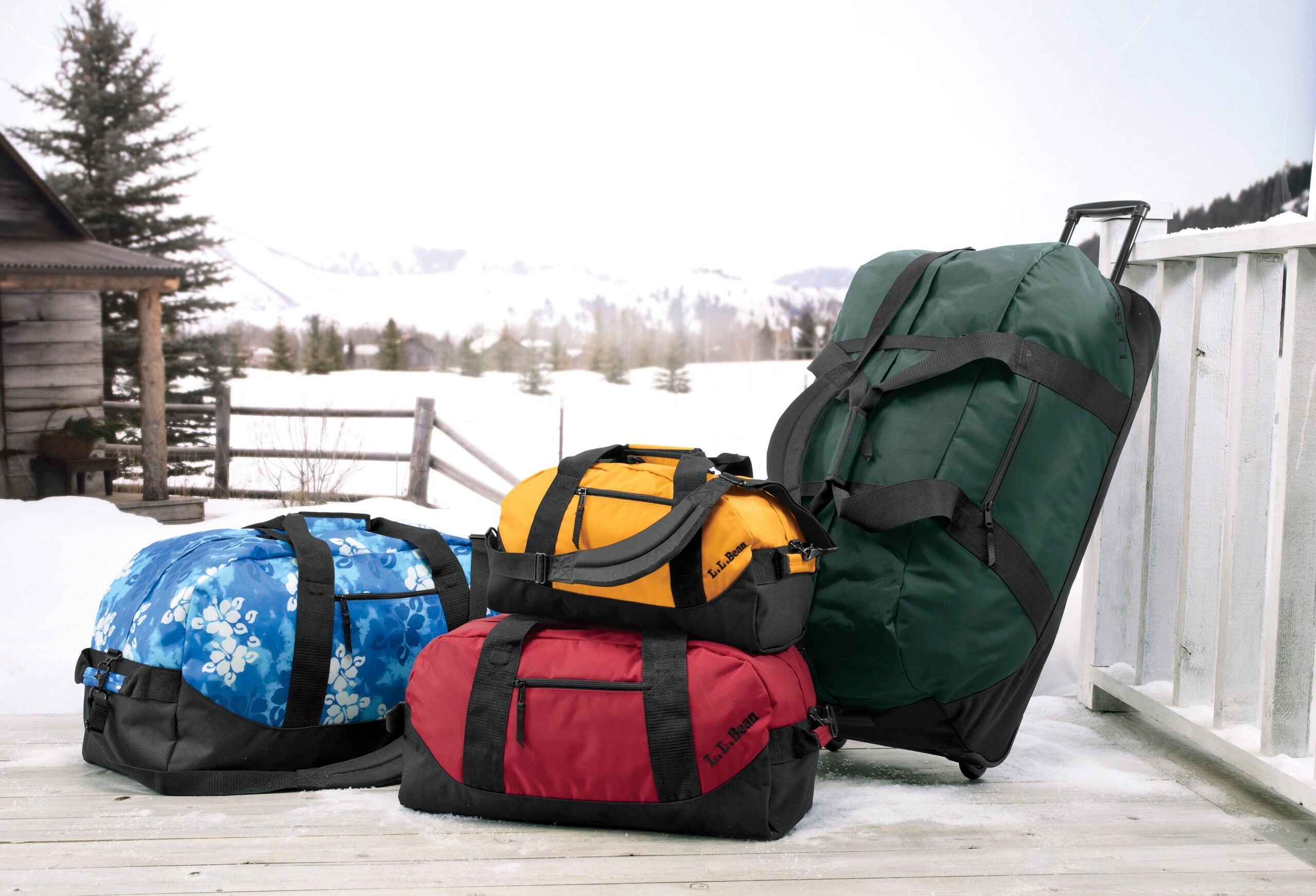 You've booked the ski vacation, secured the lift tickets, found a hotel, and even scored a great deal on a car rental. Now comes the daunting part: packing for your family. Wrangling your own gear for a week on the slopes is challenging on its own, but doing it for all the members of your family is a downright herculean effort.
But we've got your back. Our team of parents compiled one comprehensive packing list based on our years of wrangling kids and juggling luggage on our way to the slopes. Now all you need to worry about is whether or not your toddler has learned the difference between a pizza and a french fry.
Organize the Madness 
First up: find the best vessels to carry all of your stuff so you don't end up with a  yard sale before you've reached the snow. To do this, break your trip into three categories: travel, skiing, and lounging. Then, consider what type of organizational luggage items (if any) will make your family's experience better for each of those categories. For us, large duffles are always the best way to schlep our ski clothes onto the airplane whereas smaller daypacks are very necessary when chasing our errant children down a series of moguls. 
Pro tip: Label all of your children's gear before you leave home, especially if you have more than one kiddo. This will simplify the process upon arrival and–gasp!–even encourage your progeny to find their own stuff.
What You Need:
One ski daypack per adult to use while on the slopes
Ski bags with wheels to transport your skis and poles (if you're not renting at your destination)
Necessary Ski Gear
If your family is renting at the ski hill, you can skip this category. But for those who are bringing the equipment from home, it's always a good idea to glance at this list to ensure you don't forget anything important. After all, no one wants to be that parent who forgets their kid's left ski boot, right?
What You Need:
Skis for each member of the family

Ski boots for each member of the family

Ski poles (for those using them)

Helmets for everyone

Goggles

Edgie-wedgie for young skiers just learning to stop

Ski harness for kiddos who still need a boost onto chairlifts (Trust us on this: leave the leash at home)
All the Layers
Every parent ever will agree: a cold kid on the slopes is the absolute worst. The reality is that children do get colder than adults so it is important to ensure you have your family's layering system dialed for the temperatures at the ski resort. 
Need to hone up on your layering knowledge? Check out this definitive guide to dressing for cold-weather temperatures.
Of course, that's a lot to remember between base layers and mid layers and shell layers and socks and mittens and everything else. Here's a list of clothing to keep everyone toasty warm while swooshing through the powder. Note: We recommend insulated one-piece snowsuits for kids under the age of 5 since they spend a lot of time in the snow. Everyone over five can go with snow pants and a jacket.
What You Need:
Insulated snow pants

Insulate ski jacket

Insulated midlayer like a fleece or lightweight puffy (weather dependent; you may not need this)

Baselayer shirt and pants

Ski socks (at least two pairs)

Gloves or mittens for the kids

Neck gaiter
Après Skiing
Like it or not, the ski day will end but that doesn't mean the fun stops for your family. You can relax at a slopeside restaurant or the fireplace back at home; it doesn't matter. But this is when it's time to swap out the ski clothing for cozy hangout clothes that will keep you comfy while lounging with a cup of cocoa. 
What You Need:
Odds-and-Ends
You've got the essentials now, but there are still a number of loose items that are crucial to have. Don't forget to check this list to finalize your packing.
What You Need:
Toiletries (toothbrush, toothpaste, makeup, shampoo, etc)

Sunscreen

Lip balm with SPF

Ski passes

Hand or toe warmers

Identification for travel (like your driver's license)

Camera

Hand sanitizer

Face masks

Snacks for the ski hill
---
Since 1912, L.L.Bean has been helping people spend more time outside with high-quality outdoor gear and apparel that makes it easier to take longer walks, have deeper talks and never worry about the weather. Because being outside brings out the best in us.
Trending on Outside Online