Wine Country Style in Healdsburg, California
Nine Sonoma professionals model the season's top looks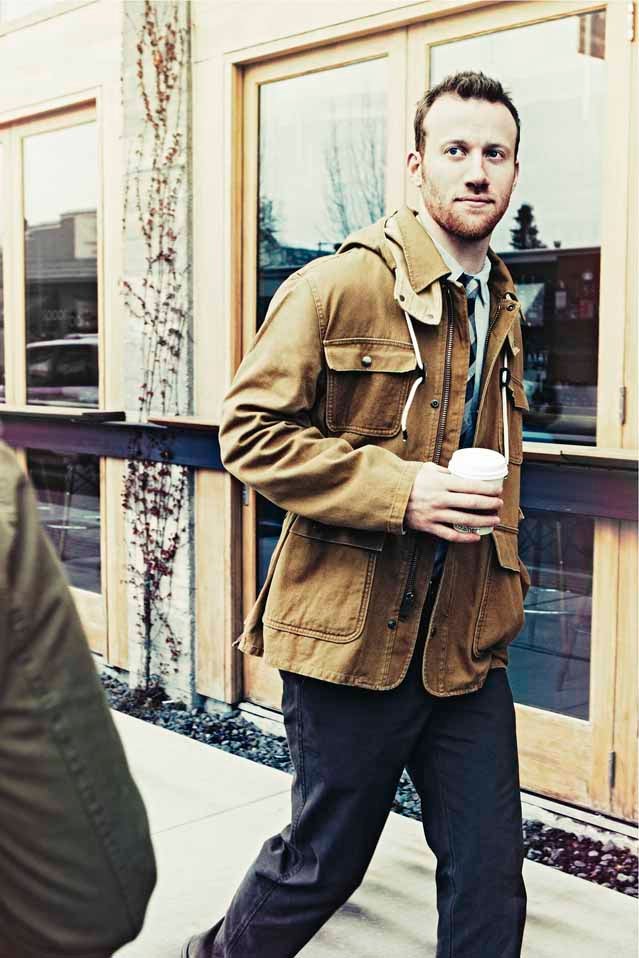 Williams + Hirakawa
Heading out the door? Read this article on the new Outside+ app available now on iOS devices for members! Download the app.
You don't have to be a foodie to love Healdsburg. You don't have to be a wine snob, either. Or a cycling geek. But if you're all three, leaving this Sonoma County, California, outpost after a weekend getaway will surely break your heart. Which explains why there's a growing community of creative and impressively fit professionals living in this  town of just 11,000. They came to eat, drink, and play—and realized this is how they wanted to live.
Wine Country Style: Amber Keneally
Climbing gym trainer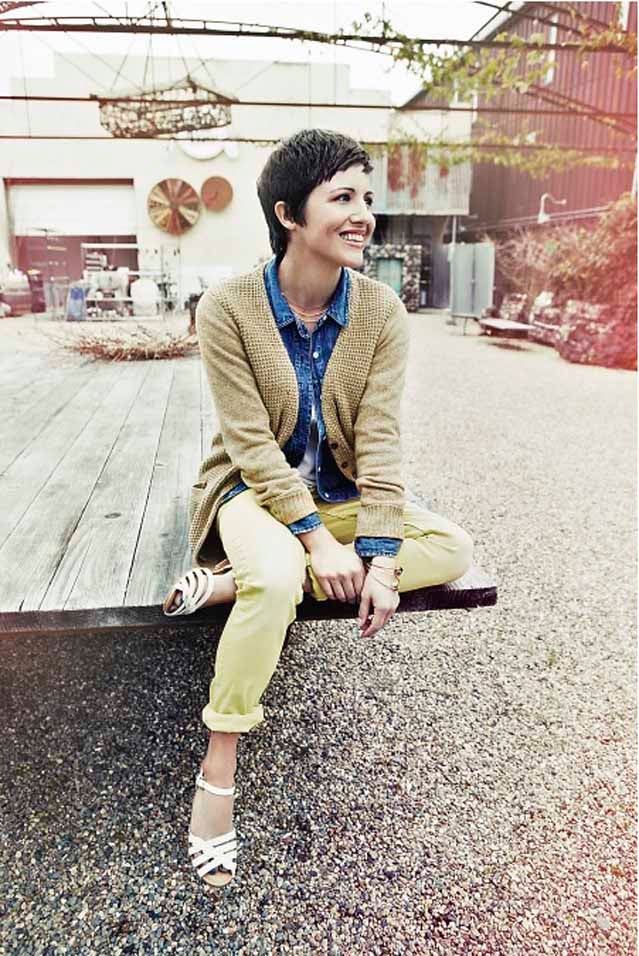 Amber Keneally

On trainer Amber Keneally: Drop-Waist Chambray dress by Levi's Made and Crafted ($210); Warm-note cardigan by Madewell ($110); Nora ankle boots by Hinge ($120); jewelry from Urban Outfitters
Healdsburg's hub, Barndiva, takes farm fresh literally: the restaurant is itself a barn, albeit an artsy one with a chef who helped launch New York City's Per Se. Amber Keneally, 32, the restaurant's events coordinator, came to Healdsburg in 2004 to work in hospitality. Now she moonlights as a trainer at a climbing gym in Santa Rosa, 20 minutes south, and has launched a roving outdoor-fitness club. "We take advantage of whatever's available to get a workout," she says.
On trainer Amber Keneally: Campsite shirt by Madewell ($80); Tight Skinny jeans by Cheap Monday ($65); Clementine sandals by G.H. Bass and Co. ($69); jewelry from Urban Outfitters.
Wine Country Style: Dawid Jaworski
Gallery manager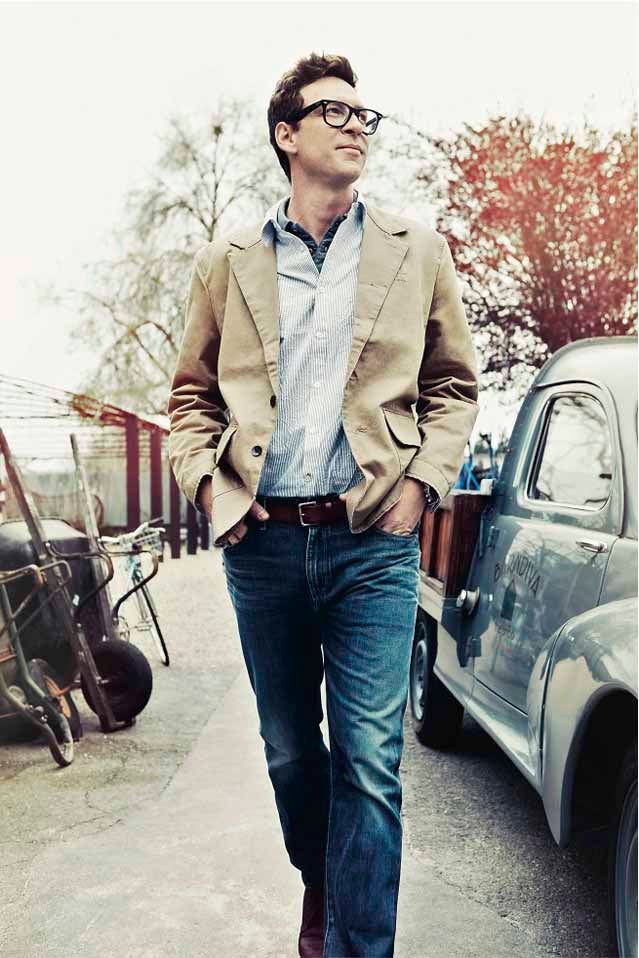 Dawid Jaworski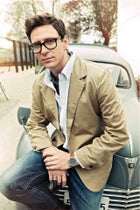 Dawid Jaworski
Dawid Jaworski, a 33-year-old Polish-born former NCAA high-jumping champion and avid cyclist, credits his competition background with helping him land a job managing Studio Barndiva, the gallery next door: "It makes me focus on every little detail."
On Dawid: Step Up jacket ($108) and Crumble dress shirt ($145) by Break East; Saltwash Pique polo by L.L. Bean Signature ($39); Tapered jeans by Levi's Made and Crafted ($250); Elementum Terra watch by Suunto ($1,000); glasses his own.
Wine Country Style: David Huebel
Vintner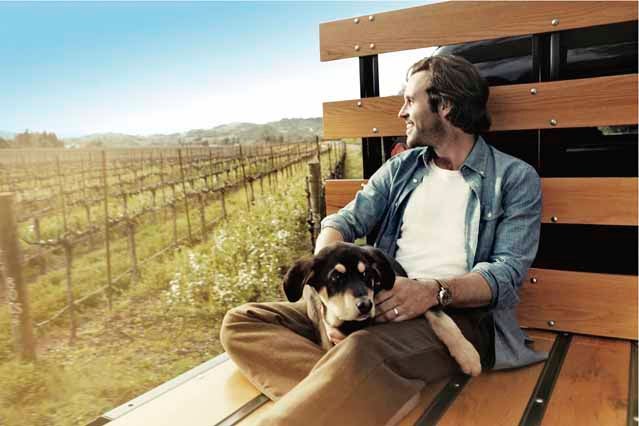 David Huebel grew up in Healdsburg, went on a walkabout (a year in Europe), then was drawn back. In his case, it was "the outdoor lifestyle of farming grapes." The singletrack in nearby Annadel State Park didn't hurt, either. A dedicated mountain biker, Huebel, 33, now manages family-run Hafner Vineyard. Some of the field staff have been around for 35 years; the patriarch, Dick Hafner, 86, still writes the press releases; and sales are all direct to consumers.
On vintner David Huebel: Chambray shirt by L.L. Bean Signature ($69); Big Horn pants by Woolrich ($99); Weekender watch by Timex ($53).

Wine Country Style: Dino Bugica
Restauranteur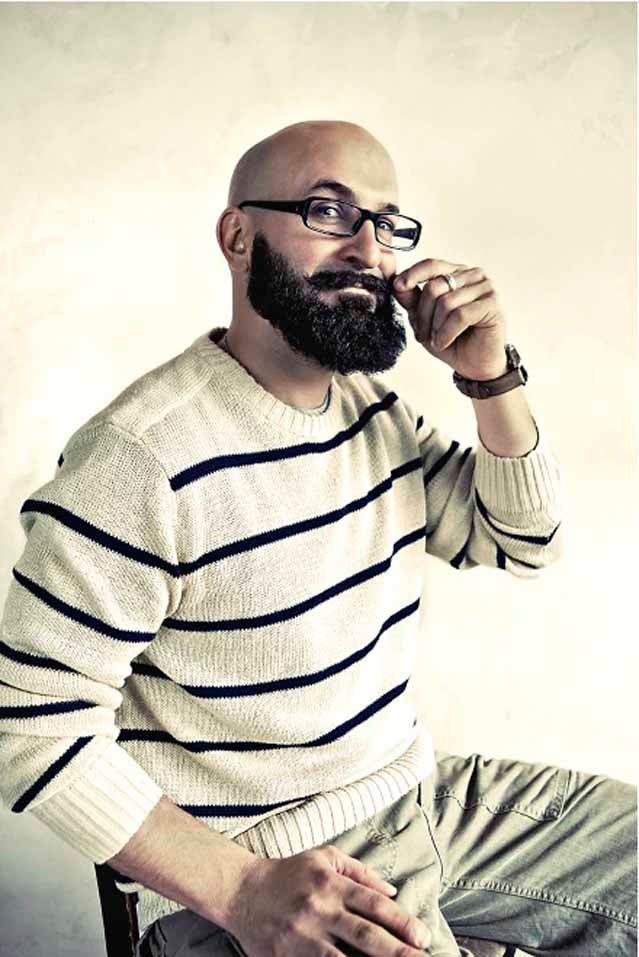 On restauranteur Dino Bugico: Blue Denim jacket ($125) and Olive Utility shorts ($80) by Denim and Supply Ralph Lauren; Half-Sleeve BD shirt by Woolrich Woolen Mills ($195); Ashcott shoes by Clarks Originals ($125)
During his twenties, Reno, Nevada, native Dino Bugica spent eight years learning to cook in Tuscany and Liguria, which was where he met his wife, Sonja, a winemaker. On a vacation to California in 2001, they found themselves eating in a Healdsburg restaurant that served hardcore Italian cuisine—tripe, sweetbreads—made from local ingredients. "I thought, This is what I want to do," says Bugica, 36. They relocated, and in 2009 he opened Diavola in nearby Geyserville.
On Dino: Nautical Stripe pullover by Urban Outfitters ($59).
Wine Country Style: Colin Sinclair
Restaurant manager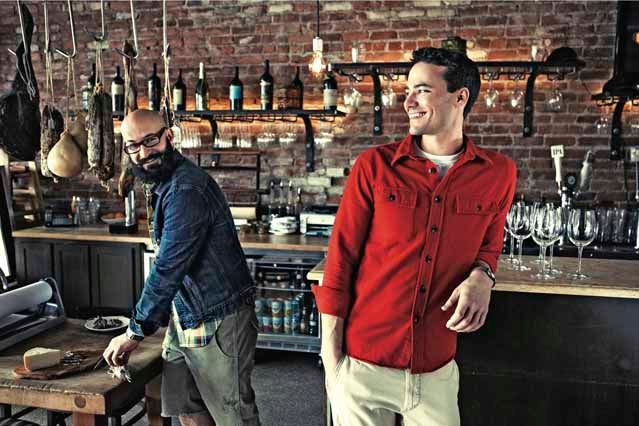 Diavola's general manager is Healdsburg native Colin Sinclair, 31, whom Bugica lured back from San Diego. "My friends are all here now," says Sinclair. "We may have moved away, but we came back." The menu features cucina povera (peasant cooking) harvested from nearby fields, which, thanks to the temperate climate, are productive year-round. "We have farmers growing Italian varieties of vegetables and herbs," says Bugica. "We use local rabbits, sheep, and pigs." At house parties, the fare can get wilder: "Someone will shoot a wild boar and we'll have a pig roast."
On restaurant manager Colin Sinclair: 1933 shirt by L.L.Bean Signature ($59); Classic Khaki Chino pants by Denim and Supply Ralph Lauren ($90); Weekender Slip Thru watch by Timex ($45). On Dino: Men's Dress watch by Timex ($50).

Wine Country Style: Daniel 'Cappy' Sorentino
Mixologist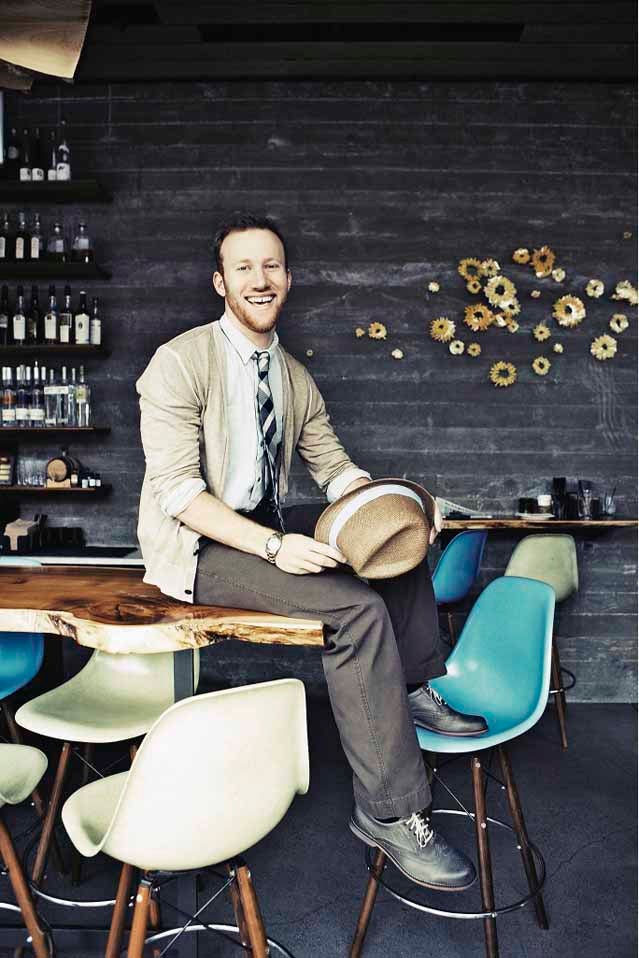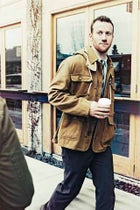 On mixologist Cappy Sorentino: Hooded Field coat ($249) and Bean's Canvas Cloth pants ($69) by L.L.Bean Signature; Harmonica work shirt by Levi's Made and Crafted ($190); Hartlin-Check tie by J.Crew ($60)
In a region of grape aficionados, Daniel "Cappy" Sorentino is the oddball mixologist, following a Sonoma County–styled "farm-to-glass approach" as the manager of Spoonbar, inside Healdsburg's h2hotel. "There's Meyer lemons in the winter and heirloom tomatoes for bloodies in the summer," says Sorentino, 26. Spoonbar often goes quiet by midnight—people wake early to ride bikes or, like Sorentino, run in the foothills.
On mixologist Cappy Sorentino: Plaited cardigan by Gap ($50); Darin Red Sole shoes by Wolverine ($150); hat by H&M ($10); SNAE49 watch by Seiko ($395).
Wine Country Style: Tod Brilliant
Writer/photographer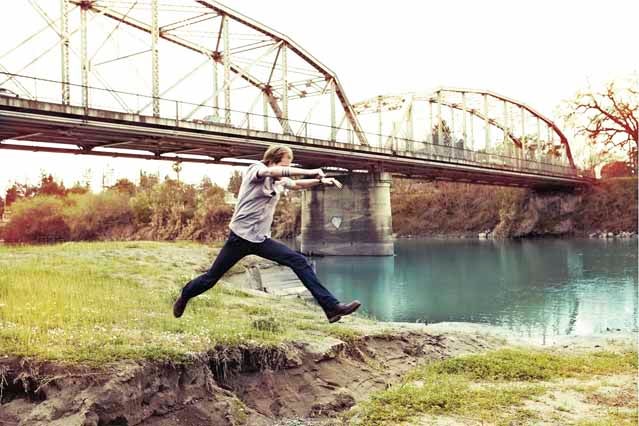 Nobody's sure how Healdsburg became a magnet for artists and musicians, but these days you can spot members of the Killers and Journey around town. Tom Waits lives nearby. Then there are creative types like Tod Brilliant, a 31-year-old writer/photographer who "lucked into it" 12 years ago when his then wife lured him here. Among his many gigs: strategy and communications for the Post Carbon Institute, a Santa Rosa think tank.
On writer/photographer Tod Brilliant: Dorm Duty SS shirt by Quiksilver ($55); Original Raw straight-fit jeans by Raleigh Denim ($285); 1000 Mile boots by Wolverine ($340).
Wine Country Style: Greg Fisher
Magazine editor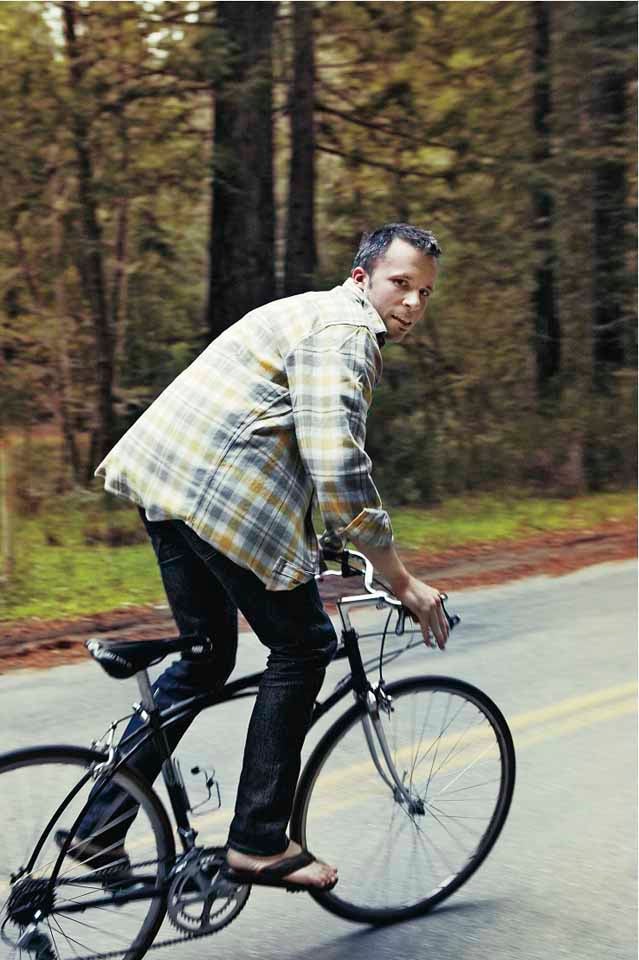 Greg Fisher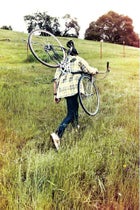 Greg Fisher
As the editor of Santa Rosa cycling journal Bike Monkey, Greg Fisher (above left) can talk forever about the pro-pedaling vibe in Sonoma County, which makes possible events like Levi Leipheimer's King Ridge GranFondo, a 103-mile epic that draws 7,500 cyclists. "The government here sees biking as an economic pillar," he says.
On magazine editor Greg Fisher (above): Port Waikato shirt by Quiksilver Waterman Collection ($65; quiksilver.com); 511 Commuter 5 Pocket jeans by Levi's Commuter Series ($78); Rant shoes by Merrell ($70); Core watch by Suunto ($329).
Wine Country Style: Nick Bertalon
Fireman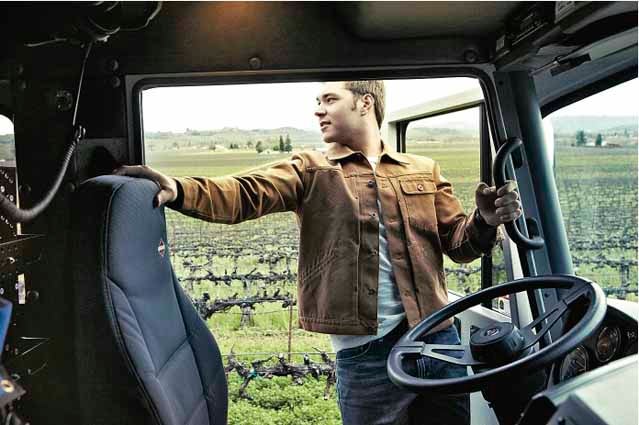 On fireman Nick Bertalon: Canvas Work jacket by L.L.Bean Signature ($129); Tapered jeans by Levi's Made and Crafted ($250).