8 Places in the U.S. to Do Volunteer Trail Work
Give back to the trails you enjoy. It's good for you and the place you're visiting.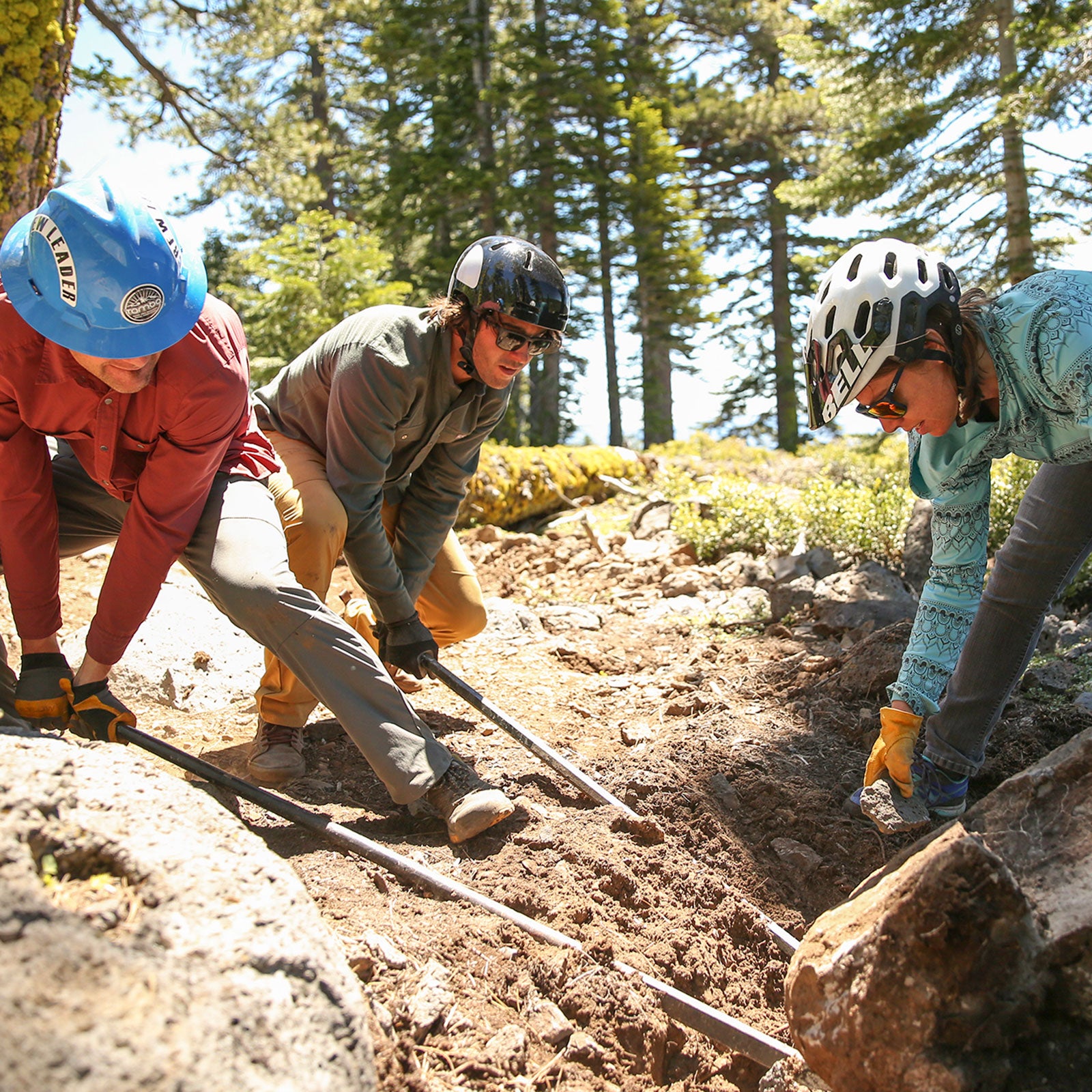 Courtesy Flylow Gear(Photo)
Heading out the door? Read this article on the new Outside+ app available now on iOS devices for members! Download the app.
Whether you're still reeling from Marc Peruzzi's attack on trail runners or just fired up to prove that you do, in fact, love volunteer trail work, we thought we'd make it even easier to donate your time to an upcoming work day by compiling a number of ways to give back to some favorite recreation spots. It doesn't matter how you enjoy the trails, we all need to get out there and get our hands dirty.
Tahoe Rim Trail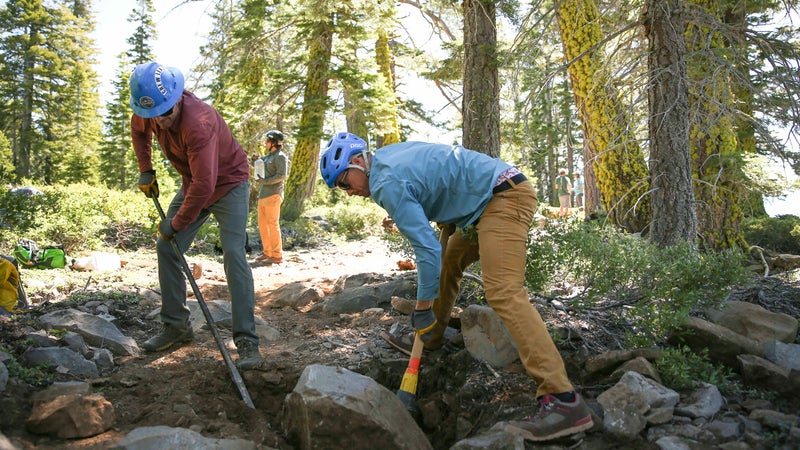 Lake Tahoe, California and Nevada
The Tahoe Rim Trail Association—formed in 1981 to construct, maintain, and improve the 165-mile trail that circumnavigates the lake—hosts dozens of volunteer days from June through October. You can cook for a work camp, serve on a crew yourself (they'll teach you everything you need to know), or train to become a group leader. Make a day of it while visiting the Tahoe area, or join a multi-day project or an overnight backpacking trip.
Colorado Public Lands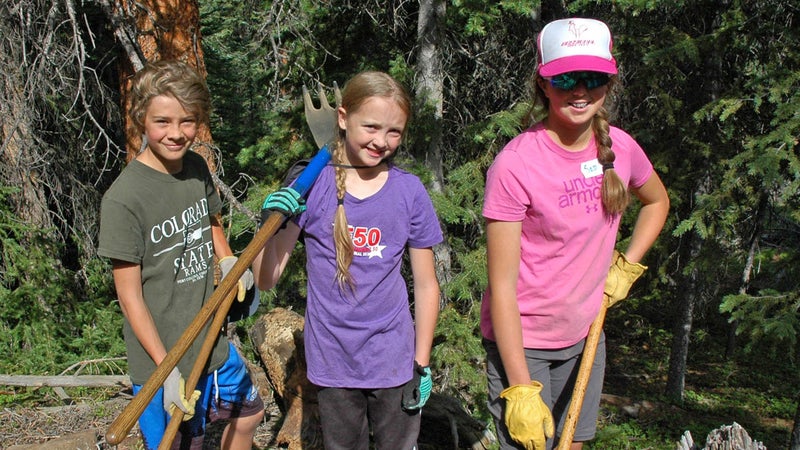 Across the state
Volunteers for Outdoor Colorado, a nonprofit organization, hosts statewide programs to protect and manage its vast scenic spaces. It also organizes daylong outings and multi-day stewardship adventures, which include trail restoration in picturesque places like Guanella Pass or Mount Elbert, Colorado's highest peak. If you want to take your whole family on a trail-building work day, this could be your best bet: the group leads nontechnical volunteer days at low altitudes for kids as young as six.
Pacific Crest Trail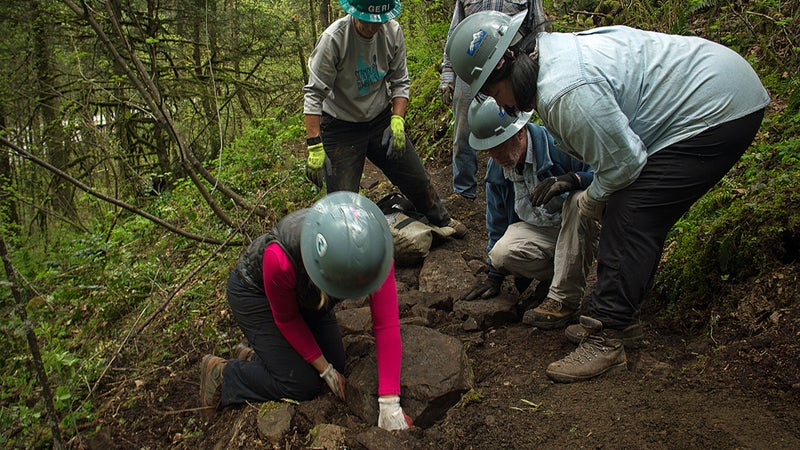 Across Washington, Oregon, and California
The Pacific Crest Trail Association is so serious about its trail days that it even hosts a Trail Skills College, taught by local experts up and down the western corridor. You'll learn things like saw training and tread reconstruction, as well as how to use and care for all the necessary tools. Classes are free, and afterward you can sign up for a volunteer day or join a regional group near you.
Florida Trail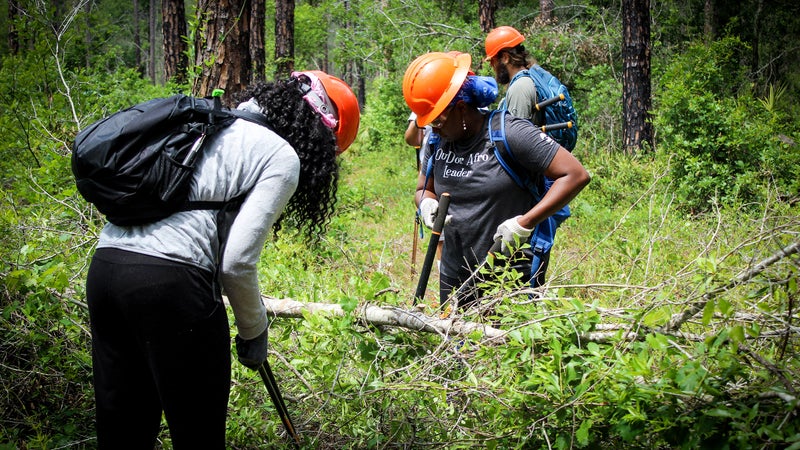 Across the state
Spaning 1,300 miles from the panhandle to Big Cypress National Preserve, the Florida Trail relies on volunteers for maintainence. Join a work party with local chapters throughout the route, and they'll provide the hard hat, gloves, brush cutters, Pulaskis, and instruction on trail clearing and restoration, plus camp-cooked meals to keep you fueled.
Arizona Trail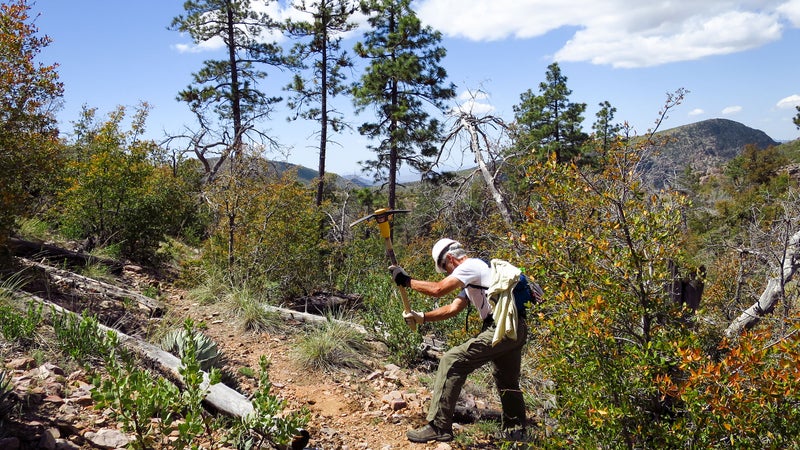 Across the state
This 800-mile trail traverses the desert and mountains from Mexico to Utah. The Arizona Trail Association's Trail Skills Institute offers a crash course in multiple locations. Sign up for year-round volunteer opportunities and you'll do things like help build 13 miles of new singletrack near Flagstaff or improve your lumberjack skills by removing downed trees blocking the path north of the Grand Canyon.
Long Trail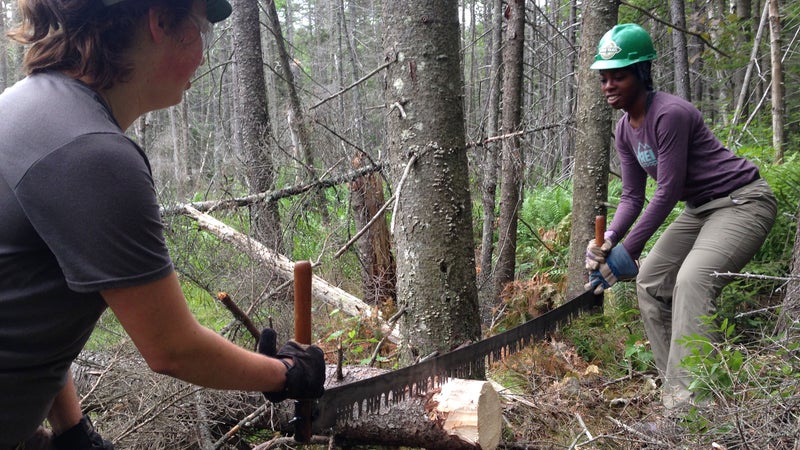 Across Vermont
Want to volunteer but don't want to build or restore trails? The Green Mountain Club—which constructs and maintains the state's 272-mile Long Trail, plus its 160 miles of side paths­—has opportunities like staffing the Barnes Camp Visitor Center in Stowe. You can also drive a shuttle, adopt a shelter, or pack mulch into backcountry campsites. If you do want to get more hands-on, it also offers crew trips, ranging from one to six weeks, where an experienced staff member will teach you the basics of trail building.
Appalachian Trail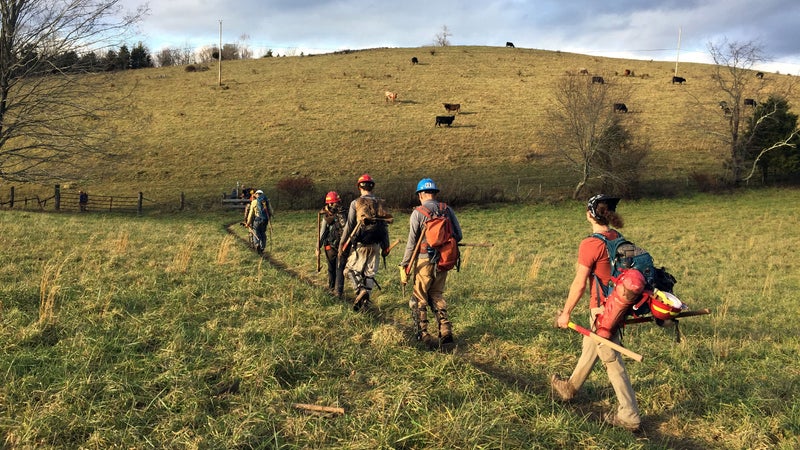 Up and down the East Coast
To maintain the 2,192 miles of the historic Appalachian Trail, which crosses 14 states from Georgia to Maine, the Appalachian Trail Conservancy and local management partners rely on thousands of stewards and volunteers to keep it in good condition. Join those efforts by tagging along with one of 31 volunteer clubs associated with the AT. You can do things like backpack in with a trail crew in Smoky Mountain National Park, monitor rare animal species in the Berkshires, or cut overgrown vegetation on a day hike with North Carolina's Nantahala Hiking Club.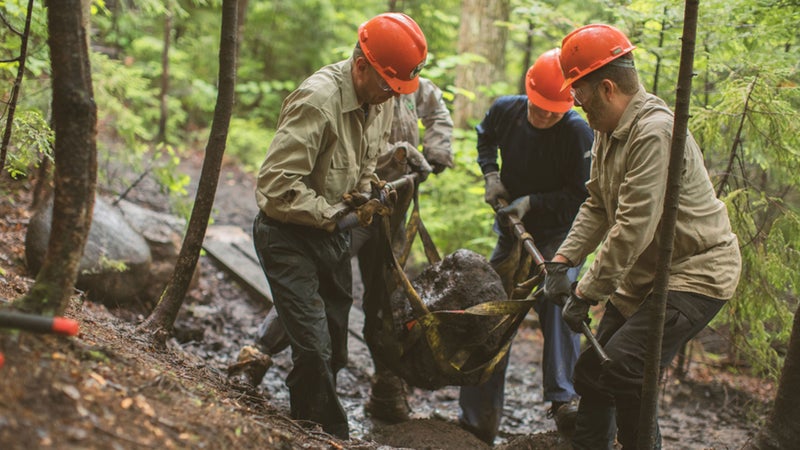 Maine to Washington, D.C.
The Appalachian Mountain Club hosts a thing called volunteer vacations. Spend a few days doing trail work, with ample free time to explore on your own, in places like Maine's Acadia National Park and the AMC-run Cardigan Lodge in New Hampshire. You don't need experience: your crew leader will provide a safety seminar and instruction on techniques on how to use the various tools. If you don't want to dedicate multiple days, you can also find less time-intensive AMC volunteer projects closer to home.
Lead Photo: Courtesy Flylow Gear