Where to Go to Boost Your Adventure Skillset
Looking to progress in your sport? From deepwater soloing in Majorca to mountain biking in New Zealand, these trips will take you to the next level.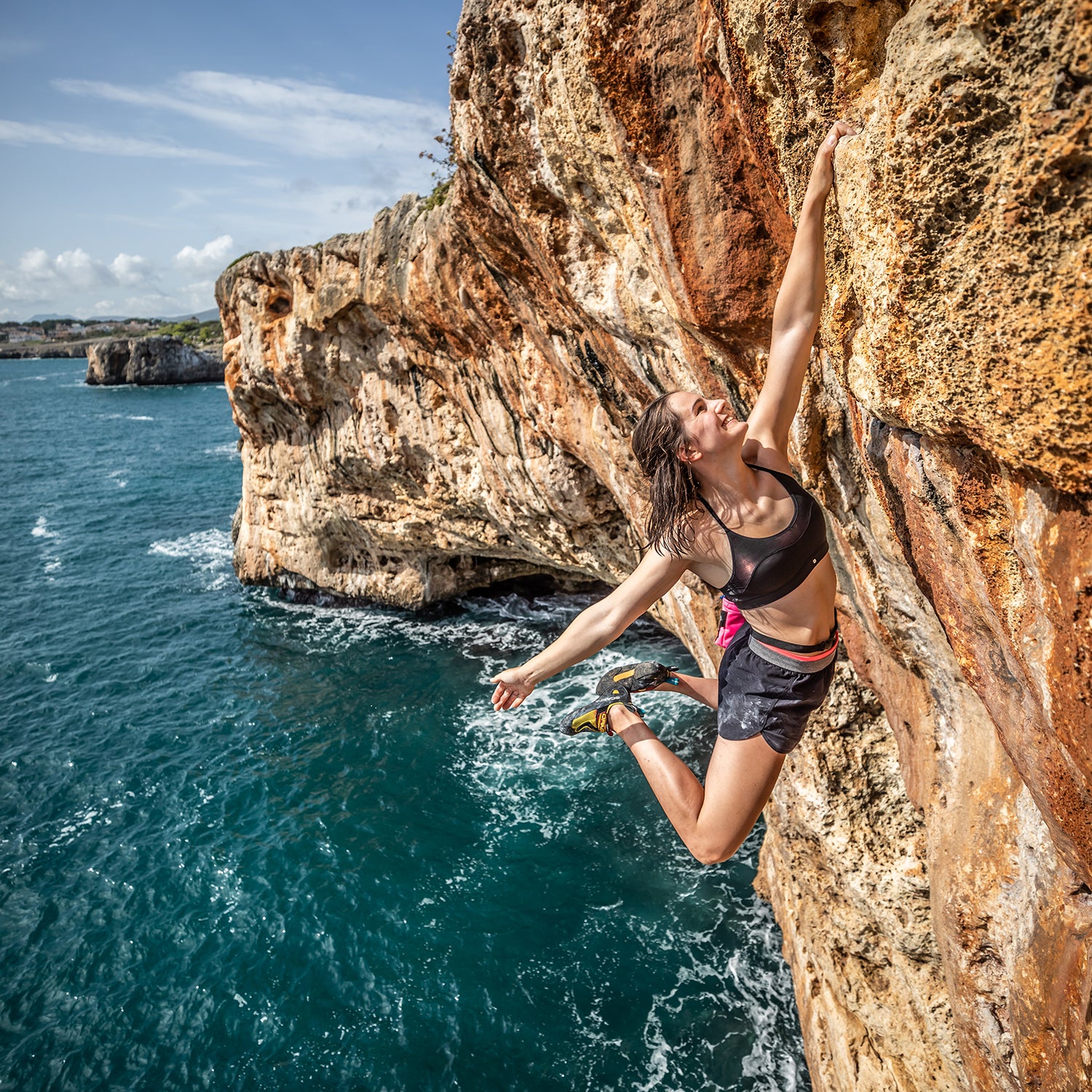 Vladek Zumr
Heading out the door? Read this article on the new Outside+ app available now on iOS devices for members! Download the app.
As anyone who has passed the stage from beginner to intermediate in a sport knows, a few days of concentrated practice in an environment that caters specifically to that new skill level will do more for you than intermittent weekends at your local crag, river, or ski hill. We suggest traveling to one of the destinations below, where you can up your game in less time, all while enjoying a beautiful part of the world. And if you'd prefer more of a guided experience, we've got that for you, too: alongside every do-it-yourself recommendation, we've found a skills-camp alternative.
Climb a Wall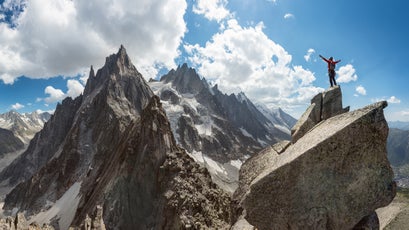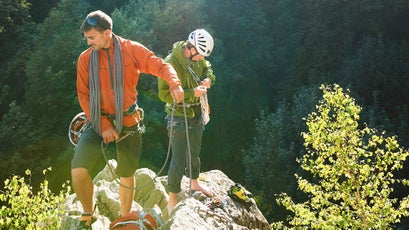 Self-Study: Majorca, Spain
If you've ever wondered what it feels like to be Alex Honnold—but you don't want to, you know, risk your life to find out—consider a climbing trip to Majorca. This Balearic island, just 45 minutes by airplane from Barcelona, is one of the best spots for intermediate climbers to go deepwater soloing, which means climbing oceanside cliffs without a rope, with the warm Mediterranean Sea to catch you when you fall. Deepwater soloing is a relatively safe way to give your climbing an injection of pro-level courage, and the limestone on Majorca's southeastern coast offers up all sizes and difficulties.
If soloing isn't your jam, head inland for thousands of world-class sport climbs, from the fully bolted multi-pitch routes at Sa Gubia to the hard, tufa-based crag Fraguel. Stay at the 25-room Finca Serena (from $462) in the Montuiri countryside. No matter your base-camp location, most climbs are no more than an hour's drive away. After a week, roping up back home will actually feel—to borrow from Honnold himself—like no big deal. —Andrew Bisharat
Get Schooled: Chamonix Experience, France 
Skilled lead climbers who want all-around proficiency should travel to where mountaineering began. Every guide is trained to the highest certification available, and the outfit offers one of the widest ranges of courses in the region. Intermediates should sign up for a four-day level-two alpine rock-climbing course to improve leading on rock and ice, become adept at route finding and mountain travel, and dial in rope work. From $930 —A.B.
Run Whitewater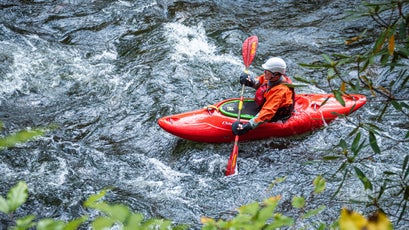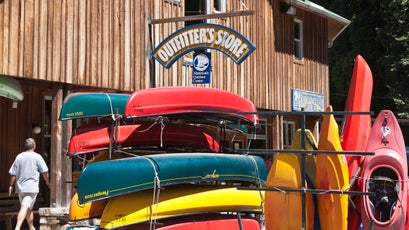 Self-Study: Turrialba, Costa Rica
Back in the eighties, when commercial outfitters first ran some of Costa Rica's best rivers, the majority of local guides hailed from San José and, later, Turrialba, a city 40 miles to the east that has since emerged as Central America's paddling capital. There are three frothy rivers within an hour's drive that serve as training grounds, and each is more challenging than the last. Start off on the Pejibaye, with a six-mile run of mellow Class II–III rapids alongside sugarcane fields, before launching into the Reventazón, where you'll learn to punch through bigger waves and perfect your current control in rapids like Bamboo, a Class IV drop. Get good and the grand prize awaits on the world-class Pacuare, the river that put Costa Rica on the whitewater map, with 19 miles of remote Class III–V rapids boiling through the toucan-filled jungle.
Local outfitter Costa Rica Expeditions, which has been around since 1978, has the beta on the best options and can arrange multi-day rafting packages down any of the rivers, including shuttle service, a guide, and lodging (from $200). On your day off, climb the nearby 11,000-foot volcano Turrialba, which reopened for trekking in December, after eruptions shut it down in 2012. —Tim Neville
Get Schooled: Nantahala ­Outdoor Center, North Carolina
With access to the South's most iconic rivers, like the Chattooga, Ocoee, and Nantahala, this guiding service and school outside Bryson City attracts former Olympians as teachers. A two- or five-day Class III–IV river-kayaking course goes deep on jet ferrying and compound strokes to get you ready for big runs. From $400 —T.N.
Reel in a Fish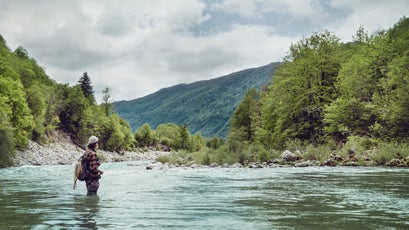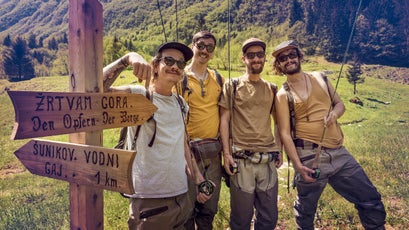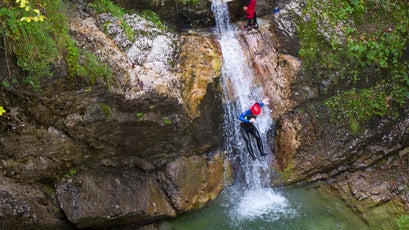 Self-Study: Soca Valley, Slovenia
Working on flawless presentation is the best thing you can do to advance your fly-fishing agenda, and the Soca Valley in western Slovenia will help you master it. Near the Italian border, some 50 miles west of the capital Ljubljana, hundreds of miles of frigid green rivers roar out of the Julian Alps and through storybook villages, forming pools of glacial blue water where the world's largest concentrations of pure marble trout often lurk.
To land a marble, you'll need to learn to drop flies into complex currents and hurl heavy streamers into swift rapids. Wade the upper Idrijca River, near the central city of Tolmin, and you can entice graylings and rainbows to rise, while the countless pools of the Ucja and Tolminka Rivers feature enough fishing holes to keep you busy. This is Slovenian cheese country, too, so get blanked and you'll have a plate of stinky potato frika for comfort. On down days, explore nearby Triglav National Park, or swing by Soca Fly in the hamlet of Most na Soci and find a guide to show you how it's done. Stay at Hotel Zlata Ribica (from $57), on the banks of the Idrijca. —T.N.
Get Schooled: Barry and Cathy Beck Fly Fishing, Pennsylvania
Few names are as famous in the fly-fishing community as the late, great Lefty Kreh, the indomitable casting instructor and author. He died in 2018, but one of his protégés, Cathy Beck, an angling pioneer herself, passes on that knowledge through her and husband Barry's one-day lesson. The private course, held at their home in Benton, will teach you to load the rod, shoot line, and roll-cast. They'll also offer tricks for spotting rainbows in Fishing Creek, one of the state's coldest freestone rivers. From $450 —T.N.
Master Mountain Biking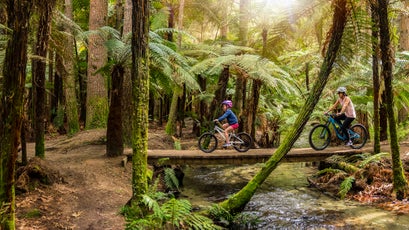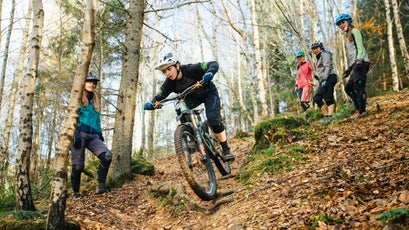 Self-Study: Rotorua, New Zealand 
In the volcanic heart of New Zealand's North Island, Rotorua has been a mountain-biking capital since the early 1990s, almost as long as the sport has existed. The city deserves its reputation as a pioneer, now offering 112 miles of trails, from beginner to double black diamond, that allow riders to progress from solid intermediate to downright ace in a matter of a week. The newly opened Tarawera Road forest hub, on the southeast side, has bathrooms, showers, bike-wash stations, and a café, making it that much easier to camp at sites just down the road.
And if shredding singletrack on foreign soil seems scary, rest assured that Rotorua Mountain Bike Club makes an emergency team available, with an average response time of ten minutes. Mountain Bike Rotorua has top-shelf rentals, and a guide from Planet Bike will give newcomers a tour of the trails. On the north side of town, Skyline Rotorua offers downhillers a gondola-assisted adrenaline rush on a heady mix of routes, including Mr Black, 1.2 miles of dicey flow with 32 jumps and 22 berms. —Stephanie Pearson
Get Schooled: Dirt School, ­Scotland
This program specializes in training young athletes for the World Cup racing circuit, though many of its one-day programs, taught by the same elite coaches, are also available to intermediate adult riders. If your skill set involves basic bike handling and you're comfortable leaving the ground, sign up for the ­six-hour Finding Flow and Getting Air course to learn how to drive weight through a corner and ease off to control traction, as well as other skills ­essential for riding and jumping. After practicing on the Glentress trails, an hour south of Edinburgh, test your newfound technique on 135 miles of trails in the surrounding Tweed Valley, a venue for the ­Enduro World Series in October. From $100 —S.P.
Catch a Wave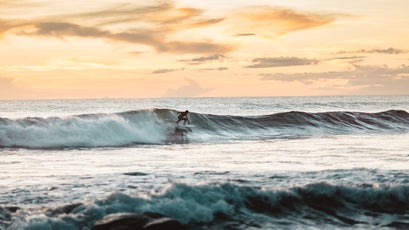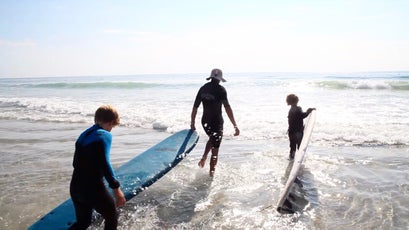 Self-Study: Popoyo, Nicaragua
Most surfing destinations have a daily window for waves. But Popoyo's unique location between Lake Nicaragua, Central America's largest, and the Pacific Ocean grants the small surf town 330 days of offshore winds each year. Those unicorn winds, combined with Nicaragua's volcanic coastal ­top­ography, mean that the surf is up all day, nearly every day. Not only is the swell consistent, but the waves are ­diverse. In a span of 20 miles, from the town of Gigante to Astillero, you can make your way from mellow rollers to hollow reef breaks. Political unrest in 2018 cleared out the crowds for a period of time, but visitors should have few concerns about that this sum­mer.
From the capital Mana­gua, it's about 2.5 hours by car south to the Emerald Coast, where affordable surf schools and hotels abound. Malibu Popoyo, a 12-casita boutique resort (from $170, all-inclusive) that's walking distance from a wedgy beach break called Playa Santana, can hook guests up with boards and boat trips to an endless peeling wave known as Lance's Left. When bigger swells roll in from May to October, the hotel's guides can take you tube riding at Playa Colorado and to Outer Reef, a heavy, Pipeline-esque slab for ­seri­ous chargers. —Jen Murphy
Get Schooled: Hammer Surf School, ­Jersey Shore
In addition to group classes and­­ ­retreats to destinations like Costa Rica, New Jersey pro Sam Hammer and his instructors offer one-on-one coaching geared toward intermediate and competitive surfers. Fall and winter storms deliver the best swell on the shore, and Hammer, who's well versed in cold-water surfing, will school you in pre-wave visualization and finesse your bottom turns to ­buttery smoothness. From $95 —J.M. 
Ski Powder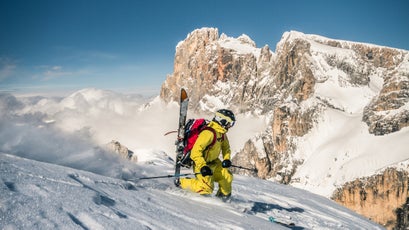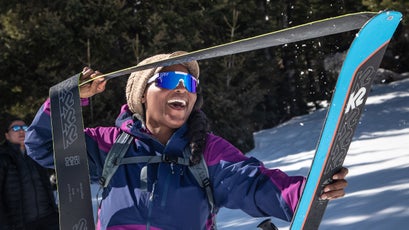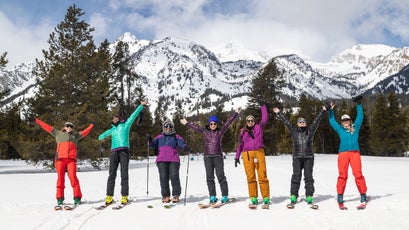 Self-Study: Moena, Italy
Unlike higher-profile destinations in the Alps such as Chamonix and Ver­bier, Moena isn't a spot for raucous après-ski bars, nor is it filled with formidable steeps that are suitable only for extreme skiers. Instead, you'll find a friendly, non-touristy village in the northern Dolomites—a two-hour drive from the Venice airport—with easy access to low-key, crowd-free slopes at seven interconnected resorts called Val di Fassa. Intermediate skiers and riders love Moena for its affordability and gentle, sprawling, on-piste terrain. Visit during the annual Scufoneda ski festival, held in March, for instructional clinics, guided backcountry tours, and midday wine and cheese stops at slopeside huts. In town, Hotel Cavalletto (from $76) has a steam room, sauna, and newly added salt cave. —Megan Michelson
Get Schooled: Ski Divas, ­Wyoming
"The ski industry lacks diversity," says Jessica Baker, an American Mountain Guides Association-certified guide. "We need to be more inclusive, and we need to be proactive in our efforts." According to 2019-20 data from Snowsports Industries America, 67.5 percent of participants in winter sports are white, 14 percent are Hispanic, 9.2 percent are Black, and 7.7 percent are Asian. Baker wanted to make backcountry skiing more inviting to a wider range of people, so this year she debuted a camp dedicated to women of color. Held in Jackson Hole, the three-day adult course will take place again in March of 2022. It's geared toward skiers and snowboarders of all levels, with scholarships available to help cover tuition. You'll stay at the ­boutique ­Alpine House and spend your days exploring Jackson Hole Mountain ­Resort and Grand Teton National Park. From $1,095 —M.M.
Trending on Outside Online