The Summer's Best Road Trips
Pack the cooler. From surfing in Rhode Island to fishing the newly reborn Elwha River in the Northwest, these are the season's quintessential weekend escapes.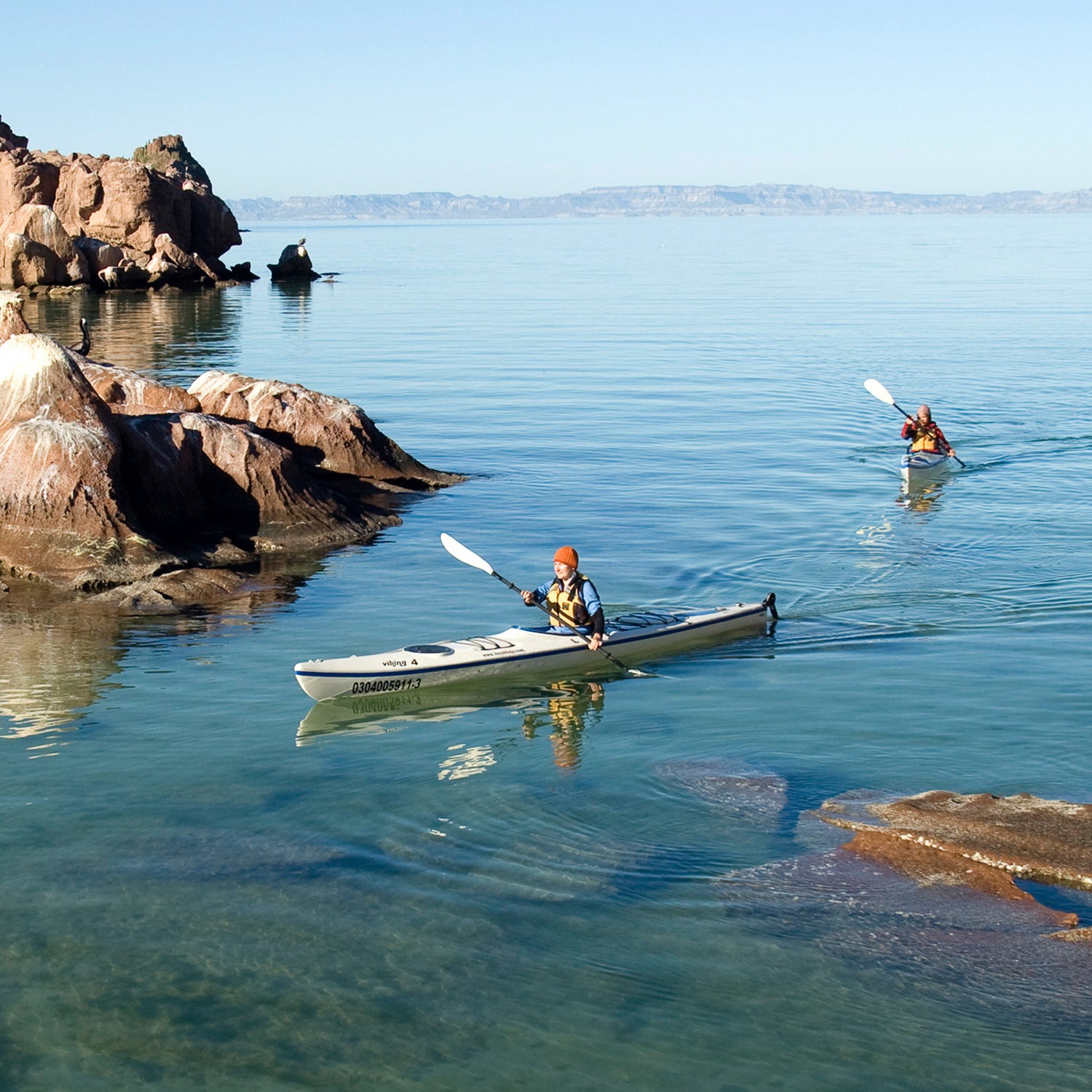 Scott Dickerson/Design Pics/Gett
Heading out the door? Read this article on the new Outside+ app available now on iOS devices for members! Download the app.
Baja to the Future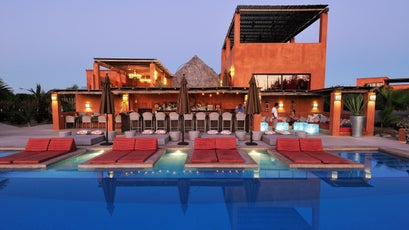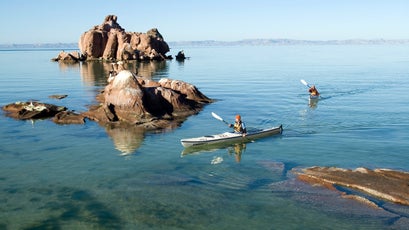 Distance: 226 miles
Days: Five
Playlist: Calexico, Y La Bamba, Whitney
The only reason to get off the road after dusk in this part of Baja is the presence of wandering cows. From Los Cabos International Airport, head 43 miles north to Los Barilles, a beach village on the Sea of Cortez, where kite- and windsurfing are powered by El Norte winds from November to March. Suss out the scene at Playa del Sol, a colorful beachfront hotel (from $100) adjacent to Vela Baja, a one-stop shop for guides and gear rental. On the 65-mile drive to La Paz, stop in El Triunfo (population 321) for a mango smoothie on the palm-shaded outdoor patio of Café El Triunfo. In La Paz, settle in at Posada Luna Sol (from $55), a perfect jumping-off point for trips with Mar y Aventuras, which include watching whales, snorkeling among sea lions, or kayaking around Isla Espíritu Santo, a Unesco Biosphere Reserve. On your way to the Pacific, stop at La Katrina Surf Shop in Todos Santos to stock up on wax or to buy a board. Then head to Rancho Pesca­dero (from $254), on San Pe­drito beach, where you can indulge in surf lessons, yoga, ceviche, and a mix­ology class. After the final 65 miles to San José del Cabo, stop in at Mar Adentro (from $312), an austere hotel that serves ocean-fresh sushi. —Stephanie Pearson
Tennessee Waltz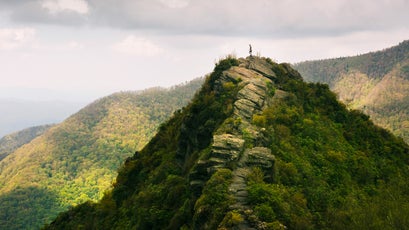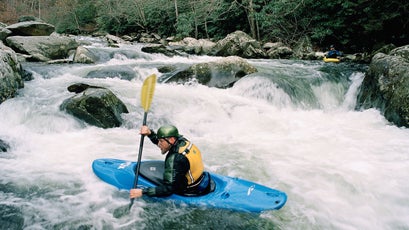 Distance: 330 miles
Days: Three
Playlist: The Black Keys, Valerie June, Jason Isbell
In Nashville, grab a plate of spicy fried chicken at Prince's Hot Chicken Shack, then drive 150 miles on I-40 to the Big South Fork, a national recreation area surrounding 80 miles of the Cumberland River and its tributaries, as well as a 600-foot gorge in the Cumberland Plateau. The brave among your group will have Class IV whitewater and steep sport and trad climbing to choose from, but everyone will dig the 4.6-mile Twin Arches Loop, which passes by a 100-foot-high sandstone arch. Stay a night or two at the Bandy Creek Campground. From there, it's 127 miles southeast to the LeConte Lodge, near the top of 6,594-foot Mount LeConte, inside Great Smoky Mountains National Park (from $145, meals included), which is best accessed via the long, flowy 6.5-mile Trillium Gap Trail. Don't plan on electricity, but do plan on eating well, with family-style breakfast and dinner. —Graham Averill
The Greatest Plains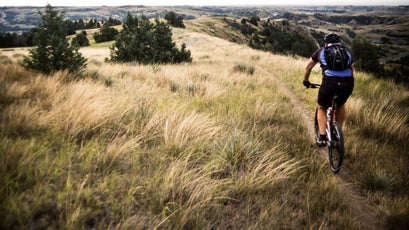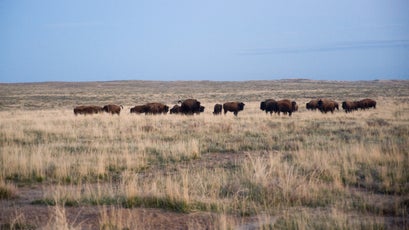 Distance: 900 miles
Days: Five
Playlist: Colter Wall, Bruce Springsteen, Nathaniel Rateliff
This journey through grasslands, river drainages, mountains, and iconic rock features still offers plenty of space for buffalo—and humans—to roam. Start in the Badlands of North Dakota, at the Maah Daah Hey Trail, featuring 144 miles of singletrack that climbs up to 12,000 feet above the Little Missouri River. Walk, bike, or ride horseback as much as you like; campsites are spaced every 20 or so miles along the trail. Then drive 206 miles south into South Dakota, to the pioneer-style downtown of Spearfish and fuel up on an egg and cheese pastry at Blackbird Espresso before riding six miles to Crow Peak, catching breathtaking views of the Black Hills at the summit. Spend the night at the Sheridan Inn, once owned by wild man Buffalo Bill Cody (from $219). The next day, it's an 80-mile drive to Wyoming's Bighorn National Forest to check out the 11-mile trail to Bucking Mule Falls, where you'll find a 400-foot cascade surrounded by fields of Indian paintbrush, lupine, shooting stars, and forget-me-nots. Your next stop, the American Prairie Reserve, is over 300 miles north of Bighorn, but it's worth the trip: the 353,000-acre area outside Malta, Montana, is the largest-scale conservation project in North America, home to resurgent populations of bison, swift foxes, and cougars. For lodging, treat yourself to a two-night stay in a safari-chic yurt at Kestrel Camp (from $2,000). —S.P.
Florida Coast-to-Coast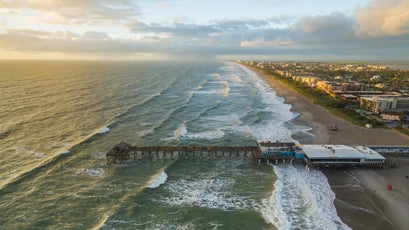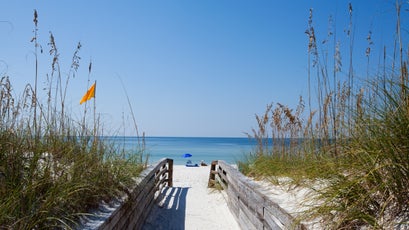 Distance: 484 miles
Days: Four
Playlist: Jimmy Buffett, Flo Rida, The Revivalists
Heading south from Tallahassee, kick things off with a night camping at St. Joseph Peninsula State Park, on the Gulf of Mex­ico. Opt for an air conditioned cabin overlooking the bay ($100), or snag a primitive paddle-in site in the park's Wilderness Preserve ($5 per person). Rent a kayak from Happy Ours and explore the stunningly clear waters around the Cape San Blas peninsula (from $35). On your way east, make a stop near Eastpoint for provisions in Apa­lachicola Bay. These 30 miles of shallow, oyster-breeding waters produce some of the best bivalves in the state. Harvest your own, or drop by Lynn's Quality Oysters, which has a raw bar on a deck overlooking the bay. Escape the heat in the middle of the state by tubing Rock Springs Run in Kelly Park, a natural spring that creates a crystal clear, mile-long creek. Once you hit Cocoa Beach on the Atlantic side, set up base camp in an oceanfront suite at the low-key Surf Studio Beach Resort (from $135). The area has some of the best surfing in Florida—Kelly Slater learned here—and the whole family can learn to shred with lessons from Ron Jon Surf School ($65 per hour). —G.A.
Surf 'n' Turf New England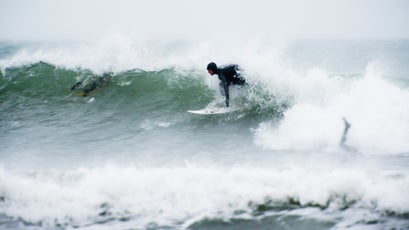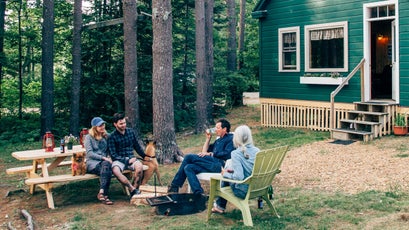 Distance: 399
Days: Five
Playlist: Pixies, Vampire Weekend, Neko Case
The beaches around Newport, Rhode Island, offer surprisingly consistent swells from late summer through fall. Get a private lesson from Rhody Surf (from $95), or pick up a board and head to Second Beach, a sandy-bottom break flanked by cliffs and stunning 19th-­century estates. After a couple of days, drive 273 miles north to East Burke, Vermont, to mountain-bike the Kingdom Trails, a pri­vately run cross-country system with more than 100 miles of the finest singletrack. If you need to rent a bike, grab a Santa Cruz Tallboy from East Burke Sports ($90). Work the Jaw trail into your ride if you like bridgework ($15), and finish up at Mike's Tiki Bar downtown. Next? Head 140 miles south on I-93 to Portland, Maine, for a guided, three-mile brewery-to-brewery running tour ($40) before exploring Casco Bay by kayak (from $65). Stay the night in the Press, located in the newly renovated Portland Press Herald building ($399), feasting on salmon char siu at Union, around the corner. —G.A.
Scratch Alaska's Surface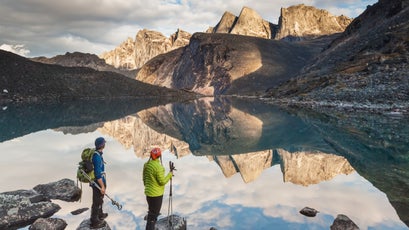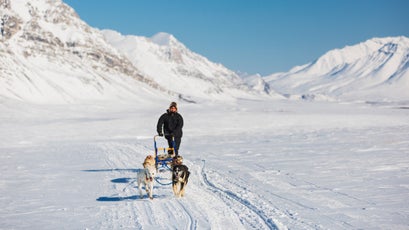 Distance: 387 miles
Days: Five
Playlist: John Luther Adams, Sigur Rós, Explosions in the Sky
One road trip is nowhere near enough to capture the vastness of the Last Frontier, but if you act boldly, you can pull off a decent intro. Start at Anchorage's Hotel Captain Cook (from $310), a block from Snow City Café, where the kitchen's Kodiak Benedict pairs poached eggs with fresh Alaskan king crab cakes. Afterward, grab a mountain bike from Downtown Bicycle Rental and rack it on the Flattop Mountain Shuttle. You'll get a ride to the Glen Alps Trailhead, near the summit, before saddling up for the 16 miles back to town. Next stop: a 113-mile drive north to Talkeetna, the perfect base from which to connect with Phantom Tri River Charters and stalk sockeye, pink, and king salmon along the Susitna River (from $190). In Talkeetna, grab a reindeer-sausage slice at Mountain High Pizza Pie before getting back on Highway 3 toward Healy, on the eastern end of Denali National Park and Preserve. It's easy to reserve a spot at the Wonder Lake Campground, but bring netting: it's mosquito season ($22). Your last stop is Fairbanks, where Arctic Outfitters offers a multi-day airborne tour of Gates of the Arctic National Park (from $5,600). —Will Egensteiner
Olympic Gold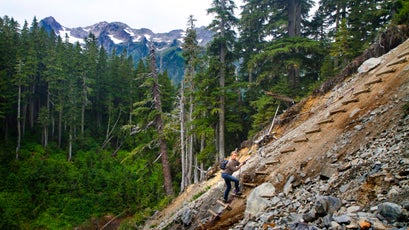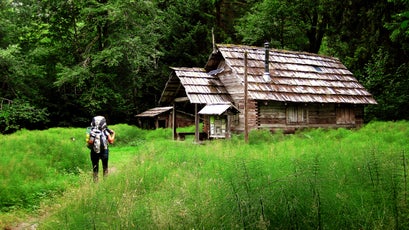 Distance: 205 miles
Days: Three
Playlist: M. Ward, Fleet Foxes, Death Cab for Cutie
The 3,600-square-foot Olympic Peninsula is full of old-growth forests, rugged coastline, and jagged peaks. Start exploring it by boarding the Bainbridge Island ferry from downtown Seattle, then head north via Highway 101. In Port Angeles, a gateway town to the 876,669-acre Olympic National Park, grab coffee and a growler to go at Bada NW, and break out the wet-weather gear—the region's rainforests average 150 inches per year. No roads cut across the peninsula, but if you continue west on the highway, you can make a full loop around it. At mile marker 240, pull over to take in the Elwha River, now thriving after the 2014 decommissioning of the massive Glines Canyon Dam—part of the largest such removal in U.S. history. Anglers can fish the steelhead runs on the Sol Duc River, then warm up with a dip in the hot springs before pitching a tent at the Sol Duc Campground. After hiking temperate rainforest and alpine meadows to the Blue Glacier on 7,979-foot Mount Olympus, sleep in one of the oceanside cabins at Kalaloch Lodge (from $246). —Anna Callaghan
Colorado's Fourteener Challenge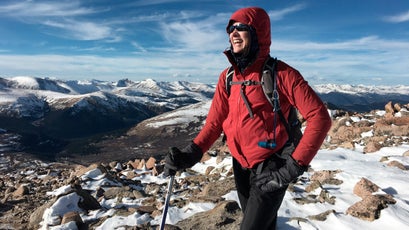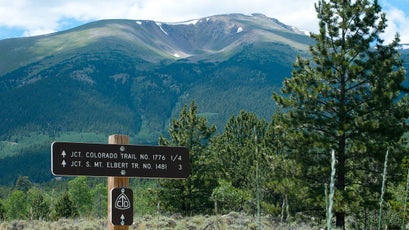 Distance: 355 miles
Days: Seven
Playlist: Bowerbirds, the Lumineers, Sylvan Esso
Conquering a fourteener is a Colorado rite of passage, and this weeklong trip allows you to check off five easy-to-moderate peaks, no climbing equipment or special permits required. Set out from Denver before dawn and you can summit Mount ­Bierstadt (14,060 feet) by early afternoon, allowing for a few daylight hours afterward to enjoy the stunning scenery along U.S. 285 while driving to your next stop. Grab a burger at Brown Burro Cafe in Fairplay, then head for Mount Princeton Campground, a perfect home base for tackling its namesake peak (14,197 feet) the next morning. Afterward, drive an hour north to Elbert Creek Camp­ground, which is located at the trailhead for Mount Elbert (14,433 feet), the highest peak in the Rockies. You can bag it the next morning, taking in the necessary calories at High Mountain Pies in nearby Leadville. Then scoot 30 miles to a reserved bed at the Bunkhouse, a hostel in the small town of Minturn (from $25). Congratulations: it's time for a rest day. Make the 15-minute drive to Vail village and let loose on the summer tubing hill. Your final peaks, Grays and Torreys (14,270 and 14,267 feet, respectively), loom on the road back to Denver. Connected by a saddle, they offer a single-day, two-for-one deal. An hour outside the city, raise a glass (or several small ones) to your feats with a whiskey flight at the recently opened Bouck Brothers Distilling in Idaho Springs. —Daliah Singer
Trending on Outside Online