The Top 10 Towns for High-Altitude Running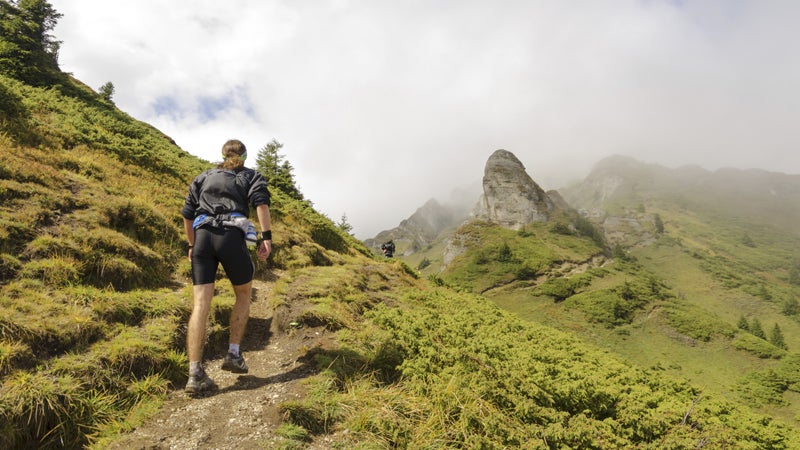 Getty Images/iStockphoto/Varsesc(Photo)
Heading out the door? Read this article on the new Outside+ app available now on iOS devices for members! Download the app.
Want to breathe with unconstrained lungs, cruise over hills as if they were pesky speed bumps, and shave down your PR? Then you'll need to spend some time huffing and puffing in thin mountain air. Although there's no conclusive sweet spot for optimal elevation training, USA Track & Field has recommended that athletes live between 7,000 and 8,000 feet above sea level. Sparse oxygen at such altitude forces your body to increase its number of red blood cells, thus increasing the amount of oxygen delivered to muscles during exercise and improving performance.

Want to train at altitude? Head for the red.
High

Over 5,000 feet
Lately, some of the best runners in the country have been traveling abroad for their stints at altitude. Nick Symmonds said he trained for a month at around 6,000 feet in San Luis Potosi, Mexico, leading up to the 2014 indoor track national championships. Ryan Hall and his wife, Sara, flew to Addis Ababa, Ethiopia, to run at 7,000 feet in preparation for this year's Boston Marathon. Desi Linden trained in Iten, Kenya (elevation 7,900), for the same race.
But there are plenty of high altitude destinations stateside. Flatlanders ought to be cautious when traveling any of these places—and not just because of the lack of oxygen. Visitors often become residents. Marathoner Frank Shorter moved to Boulder, Colorado, in 1970 to prepare for the 1972 Munich Olympics, and Boulderites still see him on area trails.
Here are ten of our favorite places to run at altitude, from high to higher:
Bozeman, Montana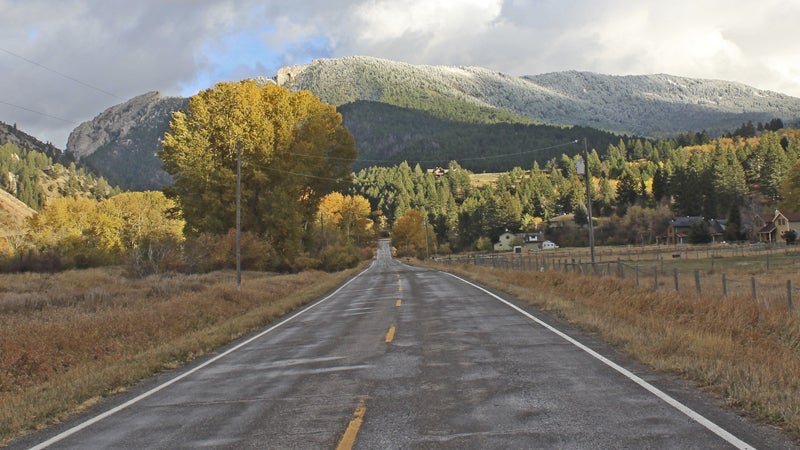 Elevation: 4,816 feet
Ultrarunner Nikki Kimball is one of the few elite runners who trains in this southwest Montana college town, which boasts 67 miles of trails in its Main Street to Mountains trail system. Kimball's favorite run is the Bangtail Divide trail, but if you're looking for more options, check out the local running club, Big Sky Wind Drinkers. Beginning in late April, hook up with the group for its weekly fun runs around town and in the surrounding hills. The adventurous ought to traverse the Bridger Ridge: 20 miles of singletrack that weaves over boulders and talus fields before reaching Sacagawea peak at just more than 9,600 feet.
Such a strenuous run requires a thick, juicy steak. Luckily, there are nearly three Montana cows for every Montanan. Although not in Bozeman, Sir Scott's Oasis Steakhouse is a half hour drive away in Manhattan, Montana, and serves some of the finest steaks in the West.
---
Albuquerque, New Mexico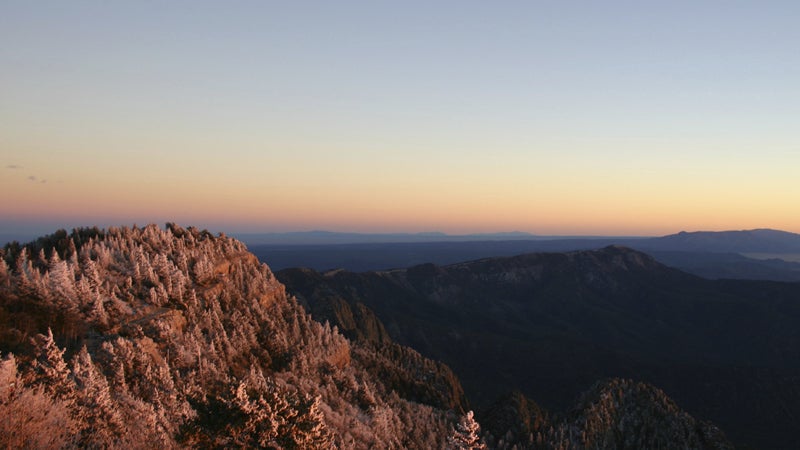 Elevation: 4,954 feet
New Mexico is not widely known for its lofty peaks, but Albuquerque is the best kept secret above 4,000 feet. The Brooks Beasts Track Club, a professional running group based in Seattle, has sought high-altitude training and refuge from the dreary Pacific Northwest weather in ABQ every winter for the past two years.
The less intense Albuquerque Road Runners offer training runs and races throughout the year. Roadies can wave to the polar bears at Run for the Zoo each May, and trail runners can climb to the top of 10,678-foot Sandia Peak each August during the infamous nine-mile La Luz Trail Run.
For those who subscribe to the sleep high, train low philosophy, the Duke City is ideal. The sprawling city reaches 6,500 feet in the foothills of the Sandia Mountains and dips down to 4,500 feet near the city center, which is also where you'll find the Paseo del Bosque Trail .The paved, multi-use path parallels Rio Grande River for 16 miles—perfect for marathoners in search of a flat, semi-shady route for their long runs.
According to Beasts coach Danny Mackey, Mary and Tito's Cafe is his runners' favorite eatery. The New Mexican restaurant opened in the early 1960s and is said to serve the best red chili in town.
---
Boulder, Colorado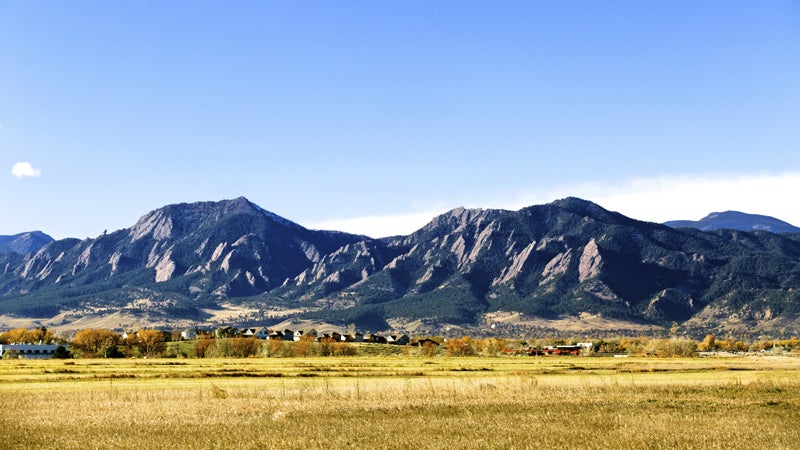 Elevation: 5,272 feet
In Boulder, runners can get their Rocky Mountain highs without being sequestered in the wilderness like a monk. After all, the town is home to Bolder Boulder, the largest 10K in the country with more than 50,000 runners crossing the finish line each May.
If you prefer dirt, hit the trails (likely within distance of your front door), or drive a half hour to Magnolia Road, which starts above 8,000 feet. This 20-mile roller coaster of pain and anguish is considered a proving ground by those who have read about it in Running with the Buffaloes, Chris Lear's inside look at the University of Colorado's 1998 cross-country team.
In the evening, hang out on downtown Boulder's Pearl Street. The bars and street performers on the pedestrian mall's red bricks keep the after-dark scene thriving. The Village Coffee Shop, a greasy-spoon diner adorned with autographs from Olympians and national champions, is a popular breakfast destination for those recovering from a long run—or a hangover.
---
Mount Laguna, California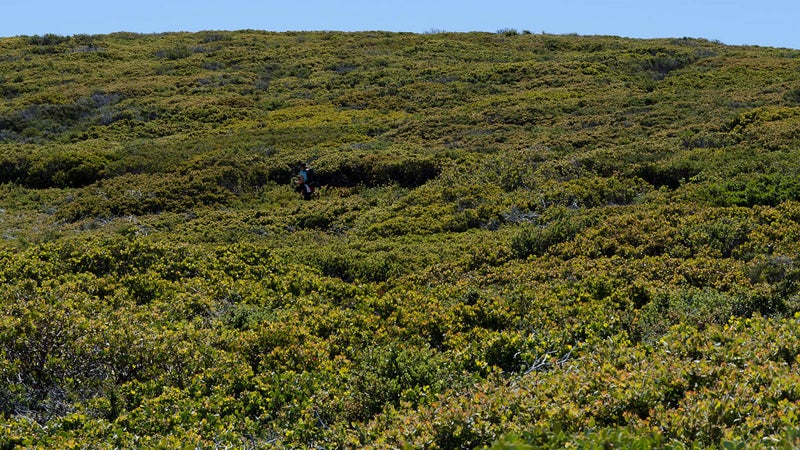 Elevation: 5,987 feet
One hour east of San Diego in the Cleveland National Forest, Laguna Mountain enjoys cooler temps than one would expect from Southern California. Loaded with trails—the Big Laguna, Noble Canyon, Indian Creek, Pine Mountain, and Pacific Crest, to name a few—the area offers miles of rolling singletrack through classic California chaparrel, streamside meadows, and forests overlooking the Anza-Borrego Desert.
Distance runners should check out the Mount Laguna Trail Marathon (which will hopefully happen in 2014; organizers cancelled the 2013 race due wildfires). Ultrarunners should consider the San Diego 100-Mile Endurance Run, which—like the marathon—takes you to the top of the mountain and then some (last year's finishers took between 17 and 31 hours to finish the race).
The rustic Laguna Mountain Lodge houses visitors right in the national forest. Many of the 17 cabins are also pet-friendly—perfect for trail runners who travel with their pooches. Campsites are also available throughout the national forest.
---
Colorado Springs, Colorado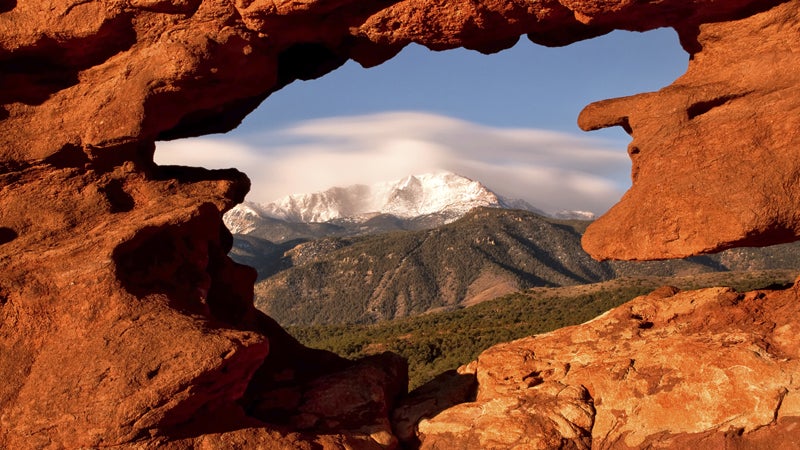 Elevation: 6,322 feet
Mention training in Colorado Springs and most people think of the Olympic Training Center. The flagship facility of the U.S. Olympic Committee boasts two Olympic size swimming pools, six gymnasiums, and the largest indoor shooting facilities in the Western Hemisphere, but these amenities don't always appeal to runners.
Runners will enjoy easy access to Carmichael Training Systems and/or the 260 miles of multisport trails available within a ten-mile radius. Fifteen minutes away at the base of 14,117-foot Pikes Peak is a trail where running close to 16 minutes per mile would make you world famous. Called the Manitou Incline, the trail shoots up 2,000 feet in about 5,200 feet. Dominant high-altitude ultramarathoner Matt Carpenter leads long runs up the trail every Sunday with the Incline Club.
The 13.32-mile Pikes Peak Ascent, held each August, also offers runners a chance to test their climbing en route from 6,300-foot Manitou Springs to the top of the mountain. If you really want to destroy your legs, opt for the 26.2-mile Pikes Peak Marathon.
---
Santa Fe, New Mexico
Elevation: 6,818 feet
Although some American distance runners travel to train in Iten, the high-altitude running epicenter of Kenya, some Kenyan-born runners live at around 7,000 feet in foothills of Santa Fe, about an hour outside of Albuquerque, New Mexico. Seven Kenyan born athletes with top-ten marathon finishes are on the Santa Fe Road Runners Club roster, such Andrew Musuva, a Grandma's Marathon Champion, and Jonathan Ndambuki, a 2:10 marathoner.
A spider-web of interconnected singletrack, known as the Dale Ball Trails, loops through the rolling piñon and juniper-covered foothills of the City Different for more than 20 miles. The 17-mile Railtrail is a flatter option, which turns to dirt three miles from town and offers mountain views in every direction. The Santa Fe Striders, the local (non-Kenyan) running club, offer weekend runs in both locations, as well as in-town circuits on Thursday nights and a variety of races throughout the year.
A serious desert runner is best refueld at Tune-Up Cafe. Order the protein-rich buffalo burger: a patty from local Bosque farms on a brioche bun with garlic mayo and hand-cut fries.
---
Flagstaff, Arizona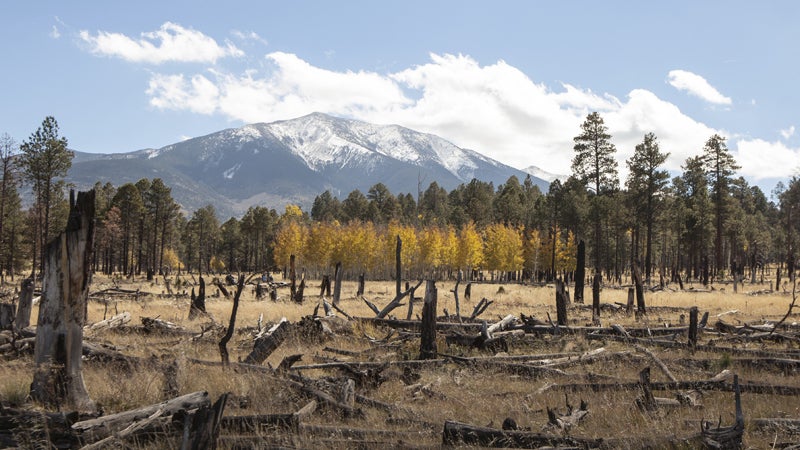 Elevation: 6,834 feet
One of the coolest high-altitude destinations, this high and dry city suffers none of the squelching heat that has caused Arizona to pass on an extra hour of sunshine during Daylight Savings Time. For most of the year, a blur resembling Ryan Hall can be seen zooming over evergreen shaded dirt roads. Shalane Flanagan also spent two months here in preparation for the 2014 Boston Marathon, focusing on base building and high mileage along Lake Mary Road.
The ambitious and the foolhardy ought to explore the trails around Arizona Snowbowl Ski Resort. The annual seven-mile Snowbowl Hill Climb in July hands out prizes for the overall winners, the fastest first mile, and for the first runner to eat a burger at mile six and still cross the finish line.
Locals say Pay 'n Take Downtown Market, a convenience store complete with a beer, wine, and espresso bar, is the best spot for a post-run beverage.
---
Mancos, Colorado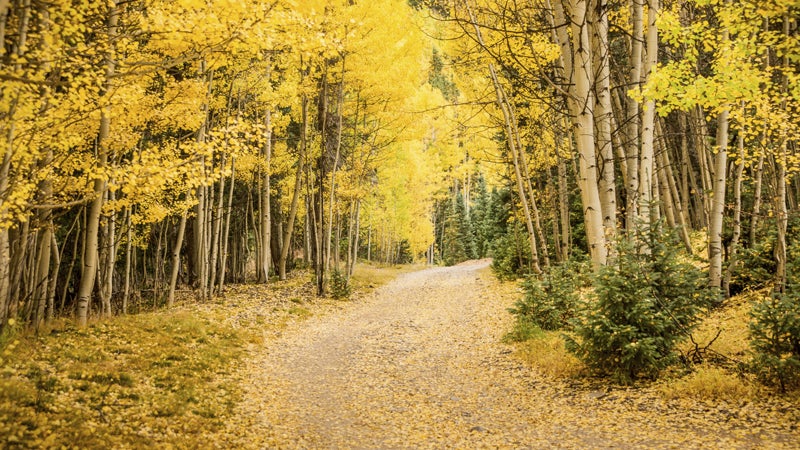 Elevation: 7,027 feet
Tucked away in the southwest corner of Colorado with a population of fewer than 1,400, Mancos offers something seldom found in Boulder or Colorado Springs: solitude. "You won't see anyone on the trails except our athletes, which is remarkable that still exists in Colorado," said Ben Hahn, founder of The Mancos Project running club. Stay at the club's 8,000-foot-high altitude training center where residents are served organic meals cooked with ingredients grown, picked, or slaughtered within 100 miles.
"Being out here—running through the trails, through the woods, seeing some animal life—it's a lot different than home, where I see a lot of cars and have to worry about traffic," says marathoner Ryan McGuire. "I can just get lost in my runs out here and focus on my training."
Despite being off the beaten path, the nearby San Juan Mountains have plenty of places to run, including nearby Mesa Verde National Park. Or, buy some inner tubes from the town's gas station and float the lazy Dolores River.
---
Park City, Utah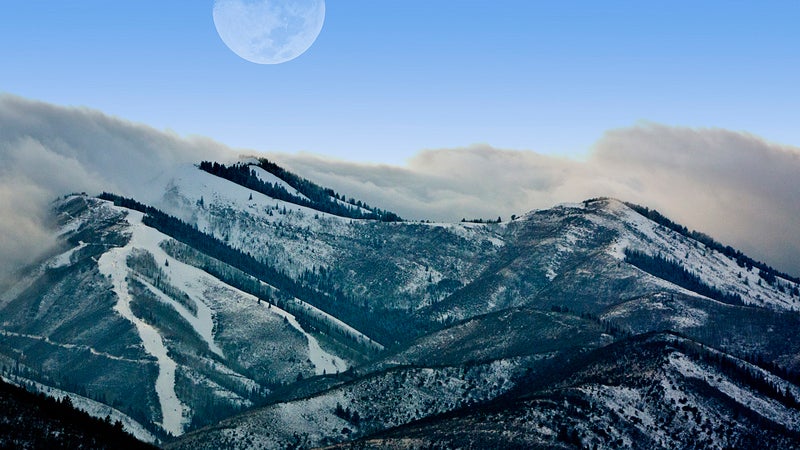 Elevation: 7,034 feet
Park City is world-famous for its three ski resorts (Deer Valley, Park City, and the Canyons), but the mountain town also has more than 350 miles of scenic, well-maintained mountain tracks close to town and in the surrounding Wasatch Range. Although some trails have double-black diamond ratings, a beginner-friendly place to start exploring is Round Valley, 694 acres of contiguous open space that boasts more than 30 miles of high-desert trails. For company, seek out Park City Ultrarunners, who assemble weekly for runs ten miles and longer. To hammer out a faster tempo run, there's Jeremy Ranch Road: a dirt highway that starts up Emigration Canyon and never dips below 6,000 feet. The scenery would take your breath away if the elevation didn't take it first.
---
Mammoth Lakes, California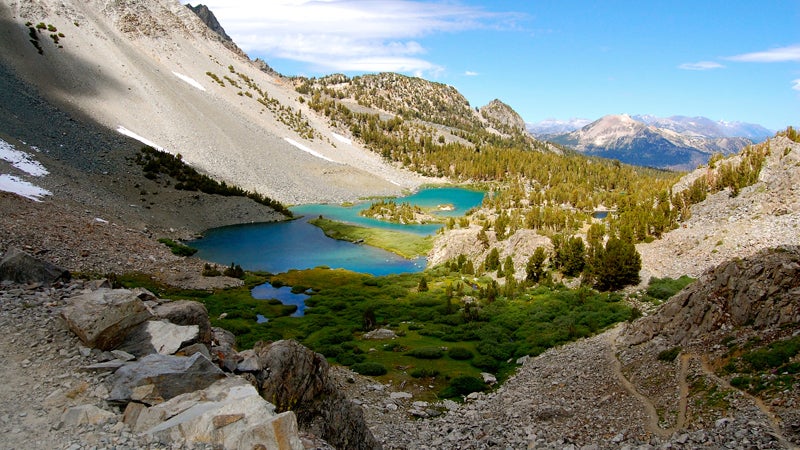 Elevation: 7,880 feet
Five hours north of Los Angeles, this resort town is a mecca for skiers and snowboarders riding down the mountains and runners shuffling up them. Since 2001, the Mammoth Track Club has been churning out record holders, such as four-time Olympic marathon trials qualifier and the current U.S. 50K record Josh Cox. His favorite loop? A winding odyssey of Mammoth starting at Shady Rest Park and ending with a dip in the cool creek at Mammoth Rock Trail.
Olympic marathoner Deena Kastor, who earned bronze at the 2004 Athens Games, also lives and trains in Mammoth. "The altitude has surely had a positive effect on my training," she says, "but the benefits have also come on a psychological level as well. Being at altitude means simplicity, athleticism, focus,  camaraderie and being lured down another trail I've never happened to see before. The grandness of the scenery has offered me the grand goals I keep chasing."
Lead Photo: Getty Images/iStockphoto/Varsesc