Airstreams, the Ultimate Pipe Dream
Fantasizing about the open road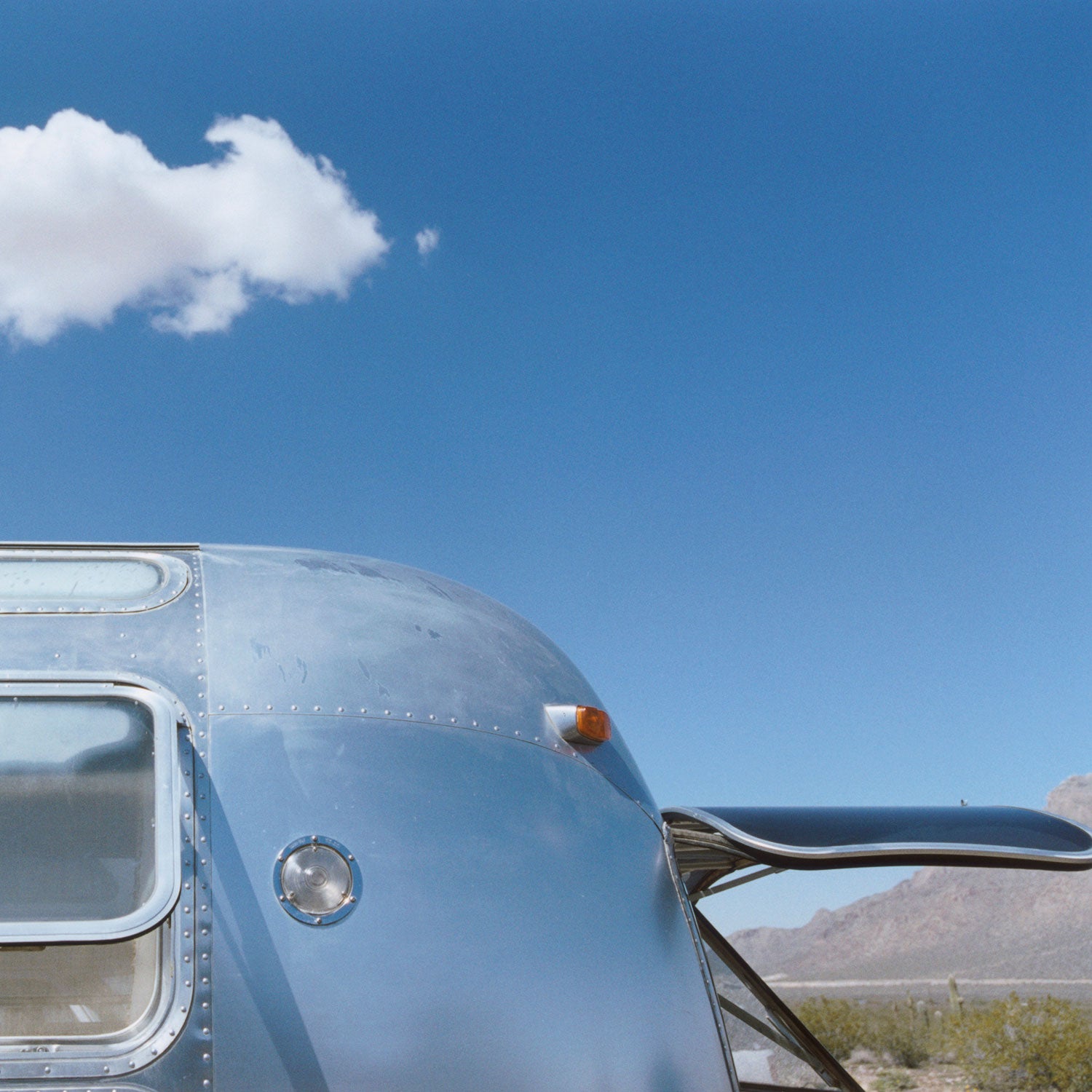 Sean Justice/Getty
Heading out the door? Read this article on the new Outside+ app available now on iOS devices for members! Download the app.
It's good for the soul to nurse a fantasy, an escape plan, a thing we yearn to do someday, some way, off in the middle future. For some it's a boat, or a beach shack, or a cabin deep in the woods. For others it's a distant rendezvous with a fly rod, or a pair of crampons, or a blank canvas to paint en plein air. It's the thing we're going to get to one of these days, when there's time and money and attention to burn.
My pipe dream has a certain shape, a certain shimmer and sheen. It's a dream of the open road, but also one that's very much fixed within the iconography of America. Long story short, I'm insanely into Airstreams: teardrops from the age of Sputnik, space capsules from the pages of H. G. Wells. I don't own one of the classic orbs, but I've obsessed over them for decades. Bambis. Sovereigns. Land Yachts. Excellas. Flying Clouds. I guess you could call it a fetish—and there are many tens of thousands of people around the world afflicted just like me. 
I've written about Airstreams, I've been to national Airstream conventions, I've studied the life and times of the company founder (world traveler and trailering evangelist Wally Byam). I collect Airstream art posters, bric-a-brac, salt and pepper shakers. My tree at Christmas is festooned with Airstream lights. My affections are trained less on the object itself than on the aesthetic. But there it is. I can't control it. It's bigger than I am. I'm smitten with unsmirched aluminum, with that aerodynamic curve, that monocoque argentine shell.
Will ownership make me happy? It could destroy the fragile feeling altogether. When an Airstream becomes a thing to be maintained, a quotidian chore, my love may wither. Some things, I know, are better worshipped from afar. 
But mark my words, I shall possess one of the righteous silver lozenges one day, so help me God.
Trending on Outside Online