The Go List: Travel Tips and Advice for the Month
Words of wisdom from Heart publishing executive Michael Clinton, a new backpack developed by Kelly Slater, and a look at the new 50-room Basecamp Hotel in South Lake Tahoe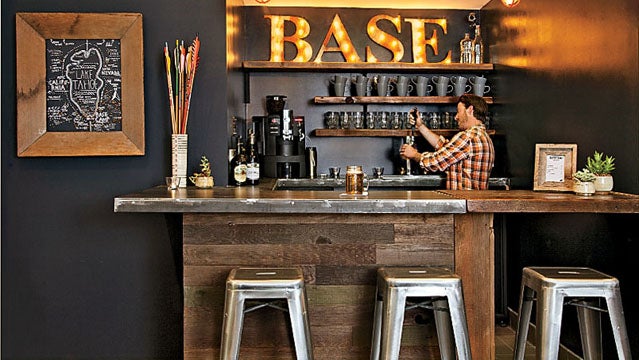 Heading out the door? Read this article on the new Outside+ app available now on iOS devices for members! Download the app.
SLEEP APPARATUS INCLUDED

Basecamp Hotel.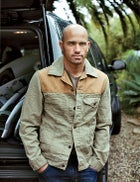 Kelly Slater.

Park Hyatt Beaver Creek Resort and Space.

Basecamp Hotel.
Quiksilver-owned VSTR and perennial surf champion Kelly Slater developed the Nomadic backpack, in collaboration with New York design firm Partners and Spade, with one idea in mind: if it doesn't fit in this luggage, you don't need it. Made from heavy-duty waxed-cotton canvas, the carry-on-size pack has a sleek detachable messenger-style bag, expandable wet-dry compartment, waterproof zippers, and, of course, a hammock. $385
WORLDLY WISE
Hearst publishing executive Michael Clinton has traveled to 122 countries in 45 years—much of that on business trips. He recounts his experiences this month in The Globetrotter Diaries: Tales, Tips, and Tactics for Traveling the Seven Continents (Glitterati, $30). Here, we pick a few of the most useful secrets.
1. "Always take an overnight train. You may miss out on some scenery, but you'll save on a hotel bill."
2. "Always bring a small travel steamer. Bring enough underpinnings and soap to avoid the hotel laundry."
3. "On long-haul flights, take the one that leaves at midnight. Go to the airport showered and ready to sleep."
DOUBLE BUBBLE
Guests at Colorado's Beaver Creek resort now have access to the most opulent soak in the Rockies: five slopeside hot tubs with bottle service. Choose from 13 microbrews or, if you really ripped it up out there, Veuve Clicquot champagne (includes). From $300; doubles from $159.
STEALS
President's Day weekend is one of the most popular ski weekends of the year—which means astronomical airfares. We asked Kayak.com, which tracks and analyzes 100 million customer searches per month, to predict this year's best bargains. Results: look to Stowe, Vermont (average round-trip fare, $319), and Mount Hood, Oregon ($384 to Portland), but avoid (you guessed it) Jackson, Wyoming, where round-trips average $730.
SIERRA SPACE
The new 50-room Basecamp Hotel in South Lake Tahoe, just blocks from Heavenly Mountain Resort, is ground zero for some of the Sierra's choicest skiing, mountain biking, and paddleboarding. The budget-friendly rooms offer gear racks, trail maps, and ski and bike storage—plus discounts on gear rentals. When not on the slopes or lake, roast marshmallows around an outdoor fire pit, sip whiskey at the hotel bar, or, on Saturdays, show off your GoPro footage in the lobby. Doubles from $129.