Revel in Solitude at Alaska's Lake Clark National Park
If you want a swath of stunning wilderness all to yourself, book a trip to Lake Clark, says our 62 Parks columnist of the 37th stop on her quest to visit all the parks in the U.S.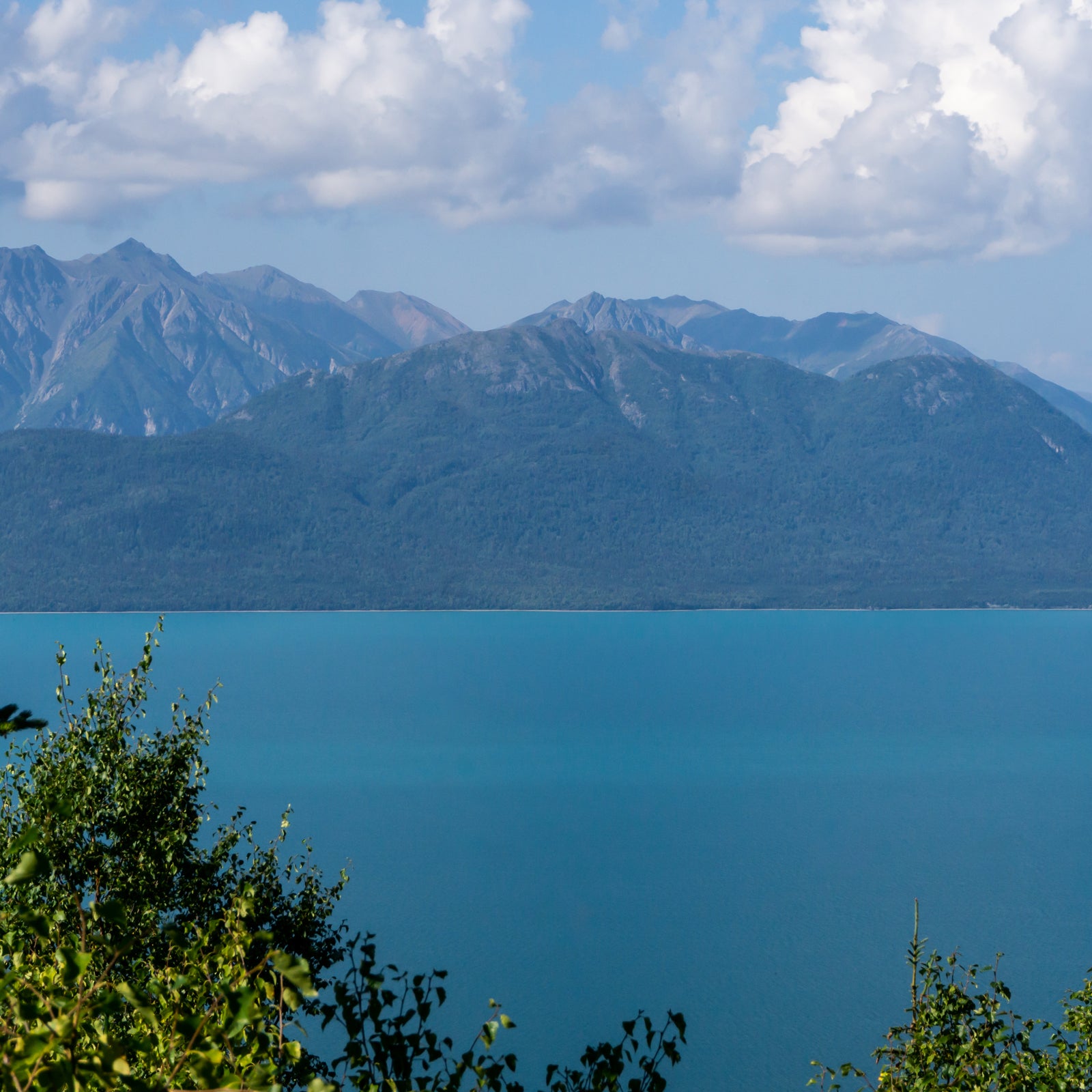 Emily Pennington(Photo)
Heading out the door? Read this article on the new Outside+ app available now on iOS devices for members! Download the app.
62 Parks Traveler started with a simple goal: to visit every U.S. national park. Avid backpacker and public-lands nerd Emily Pennington saved up, built out a tiny van to travel and live in, and hit the road, practicing COVID-19 best safety protocols along the way. The parks as we know them are rapidly changing, and she wanted to see them before it's too late.
---
The flight into Port Alsworth, on the shore of Lake Clark, is both beautiful and intense. Catapulted into the air on a tiny, ten-person plane with my partner, Brian, I found my jaw dropping every time I looked out the window. Immense hanging glaciers reflected a blinding white light in the mid-morning sun as our flight cruised through a narrow alpine valley. The moment my eyes caught a glimpse of the impossibly turquoise waters of Lake Clark, I knew that this would be a park to remember.
The two of us took advantage of the miraculously sunny August weather and set off through the tiny town on a day hike. Without a soul in sight, I could relax on the trail and take in some seriously epic views of Mount Tanalian, standing nearly 4,000 feet above us. The serenity of this wilderness was striking, and as we scrambled around on rocks near the roaring Tanalian Falls, we felt like we were the only two people in the world.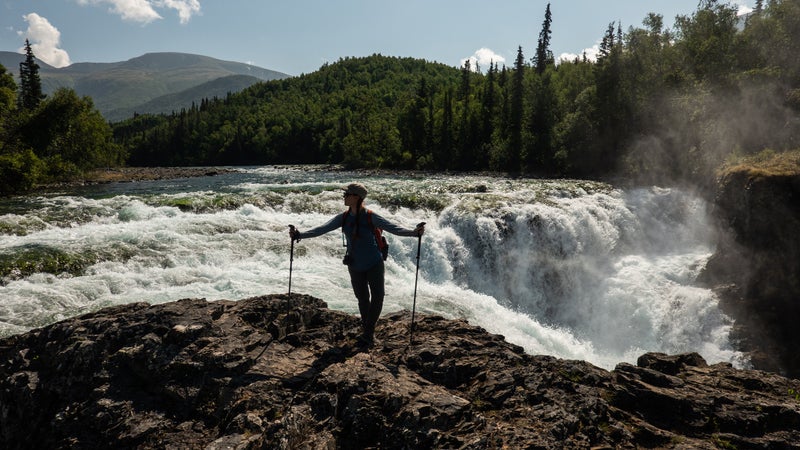 Sweaty and giddy from the three-mile hike to the foot of Kontrashibuna Lake, we stripped down and plunged in, marveling at the mirror-perfect reflections of the surrounding mountains in its water. I couldn't wait to see what tomorrow had in store.
Lake Clark is the Americanized name for a body of water once called Qiz'jeh Vena by the Dena'ina people. The original moniker roughly translates to "lake where many people gather." It's an ironic name for a park that is now one of the least visited and last remaining swaths of wilderness in our country, but one that highlights its historic importance to Alaska Natives. To this day, many people still live within the park boundaries, on homesteads and Native allotments, carrying out a more traditional way of life via subsistence hunting, fishing, and gathering.
The next day, Brian and I rented kayaks from Tulchina Adventures and got a boat taxi across enormous Lake Clark—it's nearly six miles wide—to paddle around. I'm a shaky kayaker, at best, and the presence of a Karelian Bear Dog (a species specifically bred to ward off ursine predators) on board the boat only furthered my anxiety and awareness that we were deep in grizzly country, during salmon spawning season.
Before I knew it, I was standing on a rocky beach in front of Priest Rock watching the boat zoom away. Five hours later, we were to be picked up near the Joe Thompson Public Use Cabin—that is, if we could successfully navigate across six miles of unfamiliar choppy water. Game on.
The two of us strapped our gear onto the boats and affixed our spray skirts around each cockpit, then pushed off into the milky blue glacial water. I paddled into the waves, heading straight towards a cluster of small islands, their rocky outcroppings freckled with pale lichens and mosses. Closing my eyes, I could feel the power of the waves carrying me, at once ancient and almost mystical, as though there was a tether straight through from the bottom of the lake to the inside of my heart. It felt uncommonly freeing.
When we finally made landfall, we pulled our kayaks onto shore and built a small fire on the beach while we waited for our ride, fingers tingling from the cold. I gazed out into what felt like infinity, watching the waves, the clouds, and that infamous cerulean water undulating forever onward.
62 Parks Traveler Lake Clark Info
Size: 4,030,006 acres (national park and preserve)
Location: Southern Alaska, across the Cook Inlet from Homer
Created in: 1978 (national monument), 1980 (national park)
Best For: Kayaking, fishing, hiking, boating, lakeside camping
When to Go: Summer (45 to 67 degrees) is the optimal time to visit, though September and October (28 to 55 degrees) are also lovely.
Where to Stay: Tulchina Adventures in Port Alsworth has an excellent campground, complete with outhouses, potable water, and screened-in sites to keep mosquitoes at bay. They'll even pick you and your gear up at the airport and let you meet their friendly Karelian Bear Dog.
Mini Adventure: Hike to Kontrashibuna Lake. This six-mile (round trip) hike is rated as moderate. Along the way, travelers can stop off at 30-foot-tall Tanalian Falls and feel the raw power of its waters rushing over a cliff of ancient lava.
Mega Adventure: Kayak to one of the park's public use cabins and spend the night in utter solitude. These two historic cabins, once the homesteads of rugged Alaskan settlers, have been donated to the park and are now reservable online as overnight wilderness retreats.
Lead Photo: Emily Pennington
Trending on Outside Online