How to Visit LeConte Lodge in Great Smoky Mountains National Park
Reservations are hard to come by but this hundred-year-old lodge is worth the wait. In the meantime, you can hike five miles to see it.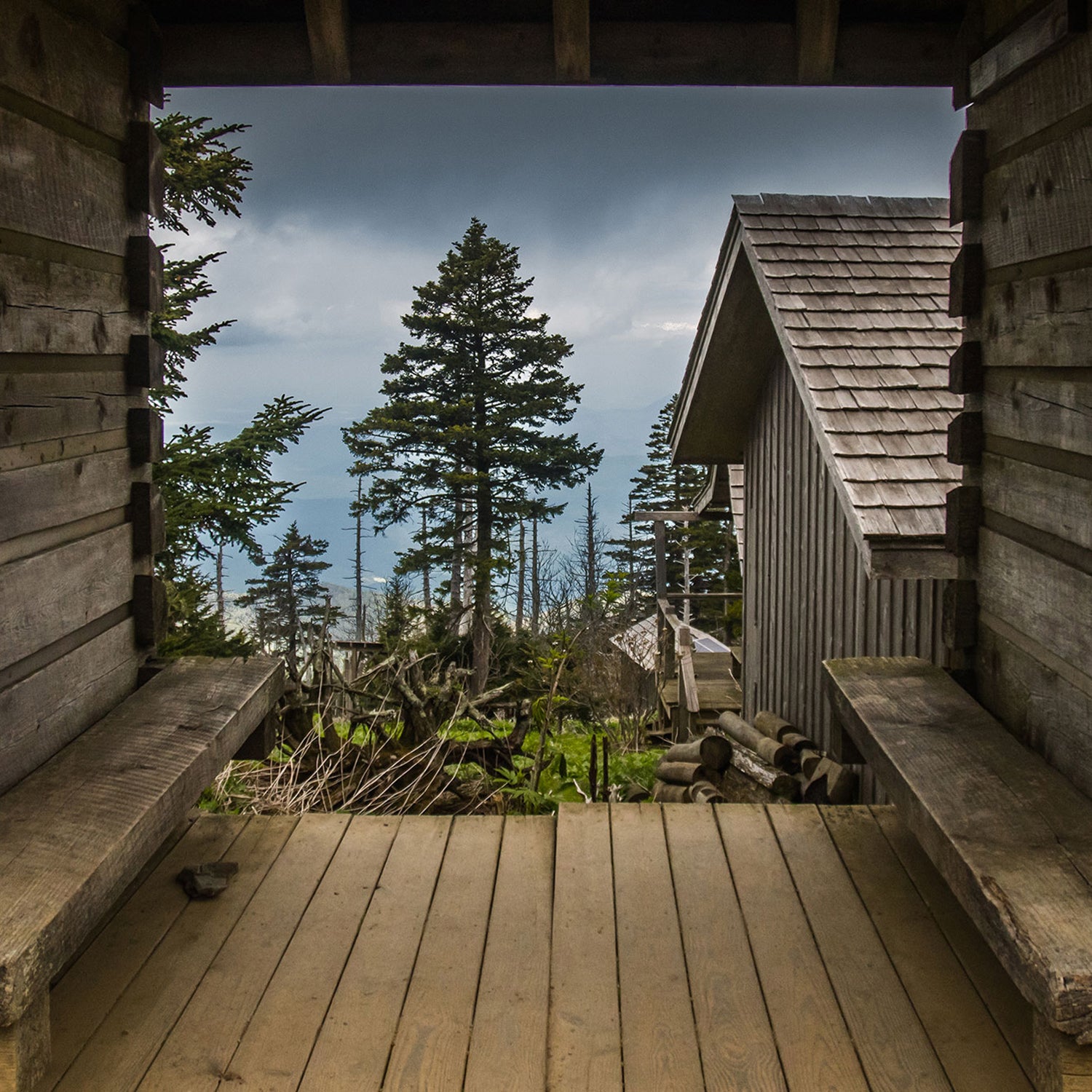 Getty Images
Heading out the door? Read this article on the new Outside+ app available now on iOS devices for members! Download the app.
At 6,593 feet, Mount LeConte is the third-tallest peak in the park and home to one of the most unique backcountry accommodations in the National Park System: LeConte Lodge. This remote lodge, built in 1926, is located near the mountain's summit. The compound consists of seven log cabins and three lodges with individual bedrooms and a communal dining room.
Routes to LeConte Lodge
There are half a dozen trails leading to LeConte Lodge and the summit of Mount LeConte. While ambitious hikers could tackle most of the routes in a single day, overnighting at LeConte Lodge, if you can manage it, is an experience you won't want to miss when summiting this peak.
Of the six trails that lead to the lodge, Alum Cave is the shortest but steepest at 5 miles one way and almost 3,000 feet in elevation gain. For those looking for a long route, Brushy Mountain clocks in at 9.1 miles one way. The most popular route, however, tends to be Trillium Gap at 6.7 miles. It's considered the easiest of the six trails and it also has the bonus that hikers will likely encounter the lodge's famous llama supply train on Mondays, Wednesdays, and Fridays along the trail. Vehicles can't access LeConte Lodge, so food and other supplies for lodge guests must be packed in. Llamas have the least impact on the landscape, so they help deliver the goods. See the detailed trail map to LeConte Lodge.
Staying at LeConte Lodge
Once you arrive at the lodge, enjoy the solitude of the surrounding area. Water and pack lunches are available here for day hikers, along with merchandise from the camp store.
If you have advance reservations to stay at the lodge, enter the quaint dining room for a hearty dinner consisting of beef and gravy, mashed potatoes, green beans, stewed apples, and dessert. Breakfast the next morning is scrambled eggs, Canadian bacon, biscuits, pancakes and grits. Lunch is provided in the dining room or to-go if you are staying more than one night. While the lodge covers meals, guests carry all their other clothing and gear with them up the mountain: It's the backpacking version of glamping.
Take in the views from a rocking chair on the deck, go for a hike, or play board games with your fellow guests. When it's time for bed, you'll bunk down under the glow of kerosene lamps since there's no electricity at the lodge. Linens are provided, and all cabins and lodge rooms have propane heaters to keep you warm on chilly mountain nights. There are no showers at the lodge, but there are flush toilets in an adjacent privy building.
Perhaps the best reason to choose to stay at LeConte Lodge rather than summiting and descending from Mount LeConte as a day hike is that you'll be perfectly positioned to watch the sunrise from Myrtle Point. This spot is where the lodge's builder, Jack Huff, married his wife, Pauline, and it is a stunning place to watch the sun come up and bathe the Smokies in golden light.
Reservations for LeConte Lodge
This incredible backcountry experience is definitely no secret. Reservations are coveted and hard to come by. In early August 2022, the lodge opened a lottery for the 2023 season, and then closed it in late September. In the interim, people could fill out reservation requests for their desired dates. On Oct. 3, these written requests were processed simultaneously with phone-call requests. Usually, all dates are booked through this process, but occasionally certain dates don't get filled, and there may also be cancellations. The lodge has a waitlist form that you can fill out,  specifying three dates you'd like to be waitlisted for. You can also call the office at 865-429-5704 to see if any additional dates are available for reservation.
Now you know: Mark your calendars each year to submit requests in August and September. If you don't get one in October, you can always watch and hope for cancellations.
While the process of obtaining a reservation can be frustrating, it's well worth it if you do get the chance to experience an overnight stay at LeConte Lodge. Find more information at www.lecontelodge.com/reservations/.
Whether or not you can snag a stay, you can visit the lodge. Its office is the hub of activities on the mountain. Visitors at the lodge are offered numerous forms of non-electronic entertainment, and many day hikers use the office as a resting place before trekking back down the mountain. Day hikers may purchase food and other items at the camp store.
This story was first published in Outside's sister brand National Park Trips, where Mikaela Ruland is Content Director. In addition to eight websites, each one dedicated to a national park, National Park Trips publishes four magazines a year, providing expert travel service on Grand Canyon National Park, Colorado's national parks, Yellowstone National Park, and Yosemite National Park. National Park Trips also provide free trip planners for many parks.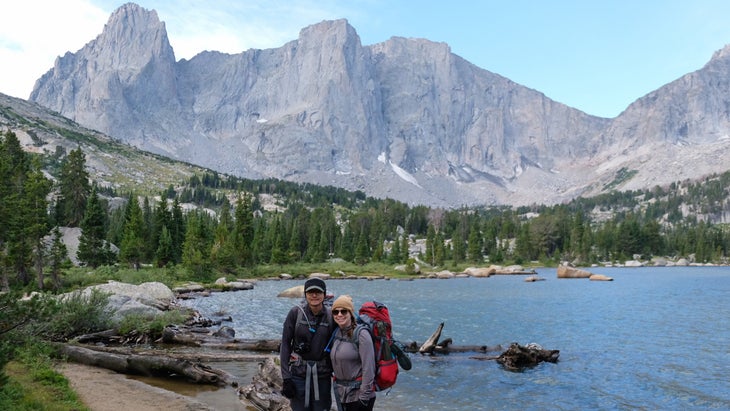 Lead Photo: Getty Images
Trending on Outside Online