Sponsor Content: Go RVing
The Ultimate Guide to Dispersed RV Camping
How to find some of the country's best campsites—and stay for free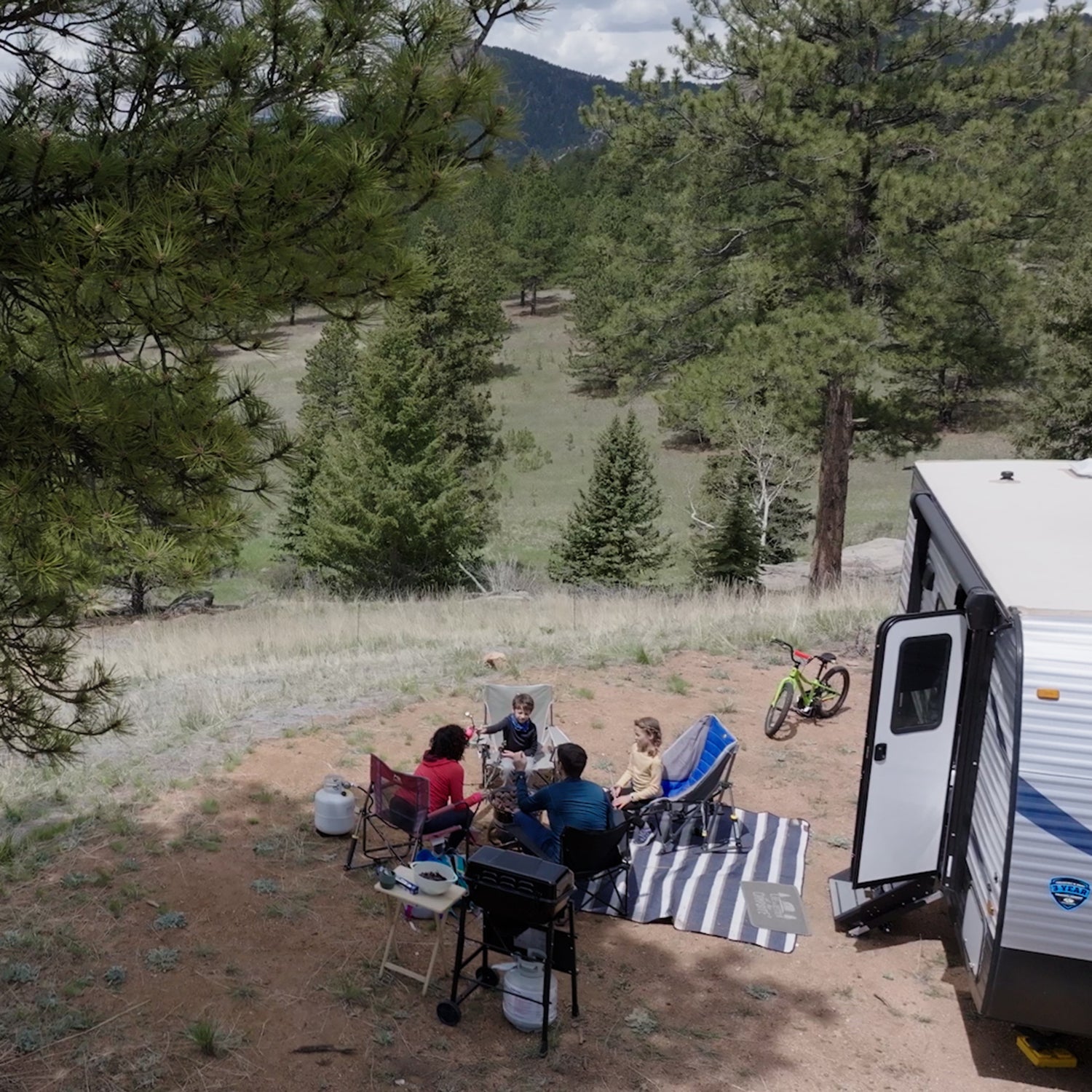 Go RVing
Scoring a great campsite doesn't always require scrambling for an online reservation months in advance. Instead, look to the millions of acres of public land across the U.S. where you can camp outside of designated campgrounds for free. This kind of camping is widely known as dispersed camping (or boondocking for the RV crowd), and it's accessible on many Bureau of Land Management (BLM) or United States Forest Service (USFS) lands. If you've never stayed overnight outside of a campsite, the idea of foregoing a picnic table, firepit, bathroom, RV hookups, dumpsters, and friendly camp hosts can be intimidating. Plus you need to find where to legally camp. But the rewards are well worth it: not only do you save money, but dispersed sites often offer more privacy amid some of the country's most stunning scenery. Curious about where to start? Here's everything you need to know to plan an RV boondocking adventure. 
Finding a Dispersed Campsite
Boondocking opens up a whole new world of camping options, but having so many choices can be overwhelming. First, think about your goals and narrow your search. Do you want to be near water or close to a trailhead so you can tag a bucket-list peak? Maybe you want to be close to bike trails or cell service, or at a site with shady trees? And keep in mind that dispersed campsites come in all kinds of flavors, from easy-access pull-outs right off the main road to remote sites deep in the backcountry. Zero in on the area, and then get an idea of what kind of land is around by using a mapping platform, like Gaia GPS and its public lands layer.

The BLM and USFS have thousands of dispersed camping spots across the country. If you know which area you're going to, start by calling a ranger at the local field office and ask for their advice on great spots to camp. They can also provide current conditions and intel on how rugged the access road is. To find a specific site, search sites like Campendium, FreeCampsites, iOverlander, and the Dyrt. On those sites you can often see pictures of the area and read comments about the pros and cons. If you are just in need of a place to sleep for the night before continuing on, look at the satellite view in a mapping app and you'll be able to see existing pull-outs along USFS roads or BLM land. 
Road Conditions
Dispersed campsites are often accessed via dirt roads. Road conditions can vary greatly, from smooth and passable to downright rugged. Research your destination and consider whether your rig is up to the challenge of getting there, or just be sure to pick areas that are more easily accessed. Calling the local field office to ask about this is always a good idea. Higher-clearance RVs are better for rougher roads, and smaller trailers make it easier to turn around in tighter areas. If you're towing a trailer, you can always unhook it and drive ahead in your passenger vehicle to scout the road. Pack traction tire mats in case you encounter sand or mud.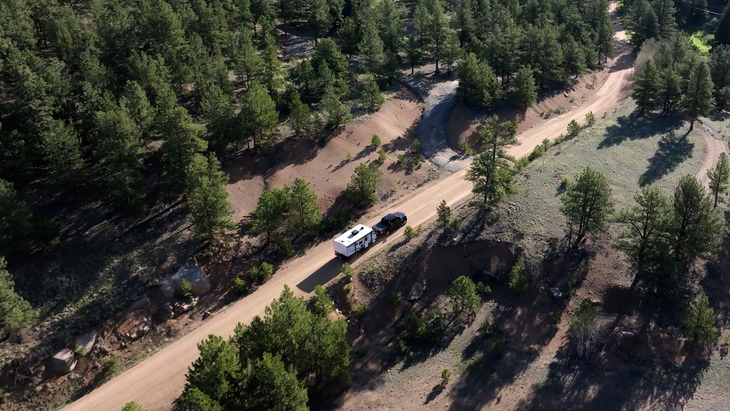 Rules and Regulations
The amount of time you're allowed to camp varies by land manager. The BLM, for example, allows camping for up to 14 days in one spot. Be sure to check the rules ahead of time, especially the current fire regulations—summer campfire bans are common. It's best to camp on existing sites where the ground is already impacted and has clearly been used for camping many times. When you're camping or recreating on public land, it's important to follow Leave No Trace ethics: respect wildlife and plants, pack out trash, follow regulations, and minimize personal impact. Pick up dog poop, use wag bags, or dig a cat hole if you're in a place that allows it. 
Prep for Primitive Camping
No hookups? No big deal, but you do need to be prepared. Running the A/C, fridge, lights, and plugs in an RV is electricity intensive. Air conditioning, microwaves, and electric heaters will drain your battery fast. Consider how much power you need and how long your batteries will last. If you use power sparingly, you should have enough for a few days. It's best practice to fully charge your batteries and empty gray/black tanks before heading out. Alternatively, using solar panels is a game changer. If you're in a sunny location, you can easily power your water pump and lights and charge your devices stress-free.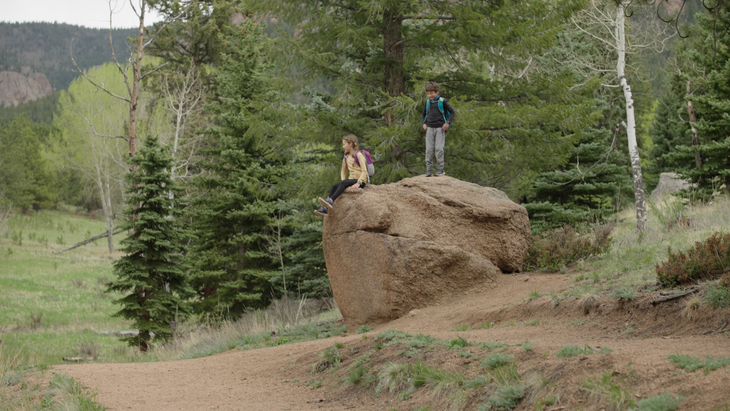 The other consideration is tank capacity. How big are your freshwater, gray water, and black water tanks? Make sure you know how many days of use you have and bring a portable five-gallon water jug or two—it's always a good idea to have extra drinking water. Bring a foldable table and chairs to set up a comfortable spot to hang out outdoors. A leveling kit is also great to have so you can get your RV just right if you end up at an uneven site.
---
Don't just go on a trip, go on a real vacation. There's a real vacation for every occasion and everyone. You can go when you want, where you want, and however you want. Learn more at GoRVing.com and follow @GoRVing on Instagram for more inspiration to hit the road.
Lead Photo: Go RVing
Trending on Outside Online