National Parks Are Still Open Despite COVID-19
Despite warnings about crowds and the spread of the coronavirus, the National Park Service is keeping most of its units open for now, but a number of parks are starting to close certain facilities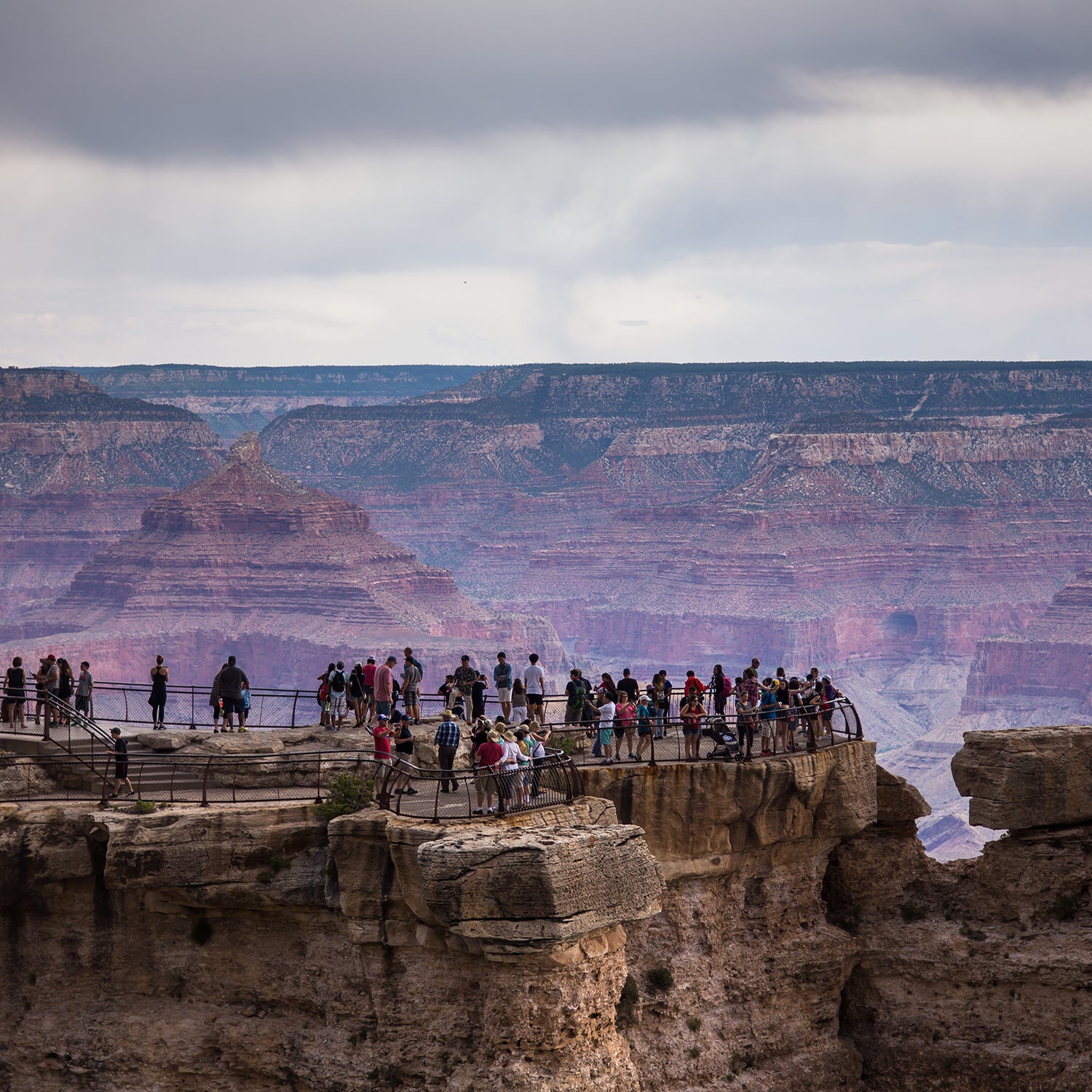 halbergman/iStock(Photo)
Heading out the door? Read this article on the new Outside+ app available now on iOS devices for members! Download the app.
Despite the COVID-19 pandemic that's led to international travel bans, shuttered schools, and other measures, the National Park Service (NPS) is continuing to operate, and crowds are turning out in droves. However, a number of parks have started to close visitor centers and various facilities to help stem the spread of the virus, even while the gates remain open.
Last week park superintendents were told that they did not have the authority to close their facilities, National Parks Traveler reported, leaving many administrators and employees at individual parks upset with the decision. A set of guidelines sent to park leadership from NPS headquarters said that "all operational changes in parks (cancellations and closures) must be made through the proper NPS leadership channels."
An NPS spokesperson told Outside last week that local conditions could influence decisions. "State and local public-health authorities, in consultation with the CDC, may issue recommendations for specific areas based on local interests," said the spokesperson.
On Tuesday, the NPS reversed course, giving individual parks authority to close visitor centers and other facilities along with other preventative actions. "The NPS is working with federal, state, and local authorities, while we as a nation respond to this public health challenge," NPS deputy director David Vela said in a press release. "Park superintendents are assessing their operations now to determine how best to protect the people and their parks going forward." 
A number of individual parks immediately began closing certain facilities. In Utah, Zion National Park shut down its shuttle system, instead allowing visitors to drive Zion Canyon Scenic Drive until the main canyon parking lot was full. Two campgrounds in the Florida Everglades were shuttered. 
Last week the National Park Service announced unit closures at Golden Gate National Recreation Area, in the Bay Area; the National Mall and Memorial Parks, in Washington, D.C.; and the Statue of Liberty National Monument, in New York City. The fact that the sites are in major cities made it impossible to adhere to Centers for Disease Control and Prevention guidelines concerning large gatherings of people. Several states—including Illinois, New Mexico, and Pennsylvania—have closed state-park systems in response to the COVID-19 pandemic.
Several private concessionaires have also started to close facilities in the parks. Aramark, the company that operates concessions at Yosemite, announced Monday that it would close lodging and dining facilities in that California park. Eastern National said that it will no longer provide staffing for the gift shops it operates at more than 150 NPS-managed sites, according to the Guardian.
The NPS is continuing to post developments and guidance to the Public Health Update page of its website. The agency is also directing potential visitors, "particularly the most vulnerable, including the elderly and people with underlying conditions," to heed CDC guidance on handwashing, face touching, and staying home if they're feeling sick. 
"The NPS is focused on ensuring employees, their families, volunteers, and visitors are safe by following the most current guidance from the CDC, OPM [Office of Personal Management], OEM [Office of Emergency Management], and other federal, state, and local health authorities," the NPS webpage reads. As recently as Friday, it pointed to a 2007 Department of Interior Pandemic Influenza Plan as a road map to addressing the current pandemic, though officials say the plan will be updated, "should the need arise." (Reference to the 2007 plan has since been removed from the site.) 
Despite the spread of the virus, recommendations for social distancing, and other precautions, travelers were still flocking to the parks this week. And on Wednesday, the NPS announced that entrance fees for parks remaining open would be waived. Great Smoky Mountains National Park is experiencing visitation numbers roughly on par with what they would expect this time of year, a spokesperson told Outside on Friday. While a number of seasonal facilities remain open there, the park announced on Tuesday that three visitor centers would temporarily close. 
At Big Bend National Park in far west Texas, a string of cars was reportedly lined up waiting to enter the popular Chisos Basin last week. The park is in the midst of its peak season. "It is a very busy time in Big Bend, and the coronavirus is raising some concern among visitors and park managers," chief of interpretation Tom VandenBerg told Outside on Friday. Reached for an update on Monday, VandenBerg said it was more of the same. "The park is packed," he said. "Lots and lots of people here."
As facilities continue to close, the best way to stay informed is to monitor updates from the NPS and announcements from the individual parks, and whether you plan to be inside or out, the best advice is to follow the CDC's guidance to avoid crowds.
Howard Frumkin, an epidemiologist and professor emeritus at the University of Washington School of Public Health, who has held leadership roles at the CDC, told Outside that he believes it's a good thing the parks have remained open. "In addition to the risk of infection, the other problems we're all facing, in terms of health and well-being, are anxiety and social isolation. We know that going to the outdoors is pretty effective at addressing both of those problems."
However, Frumkin added, "When I speak positively about getting into the outdoors, what I have in mind is small groups of people who can leave space between themselves going along trails. I think crowds are to be avoided now. Nothing that I say, when I'm recommending time in the outdoors, should be seen as an alternative to any of the standard public-health recommendations. It's compatible with doing all the things we need to do, but it's kind of an underappreciated, but potentially very substantial, source of relief and benefit at times like this."
Lead Photo: halbergman/iStock
Trending on Outside Online