Some Roads in Acadia Will Soon Require Reservations
The popular Maine national park will begin testing a reservation system for driving on certain roads in fall 2020 to help alleviate congestion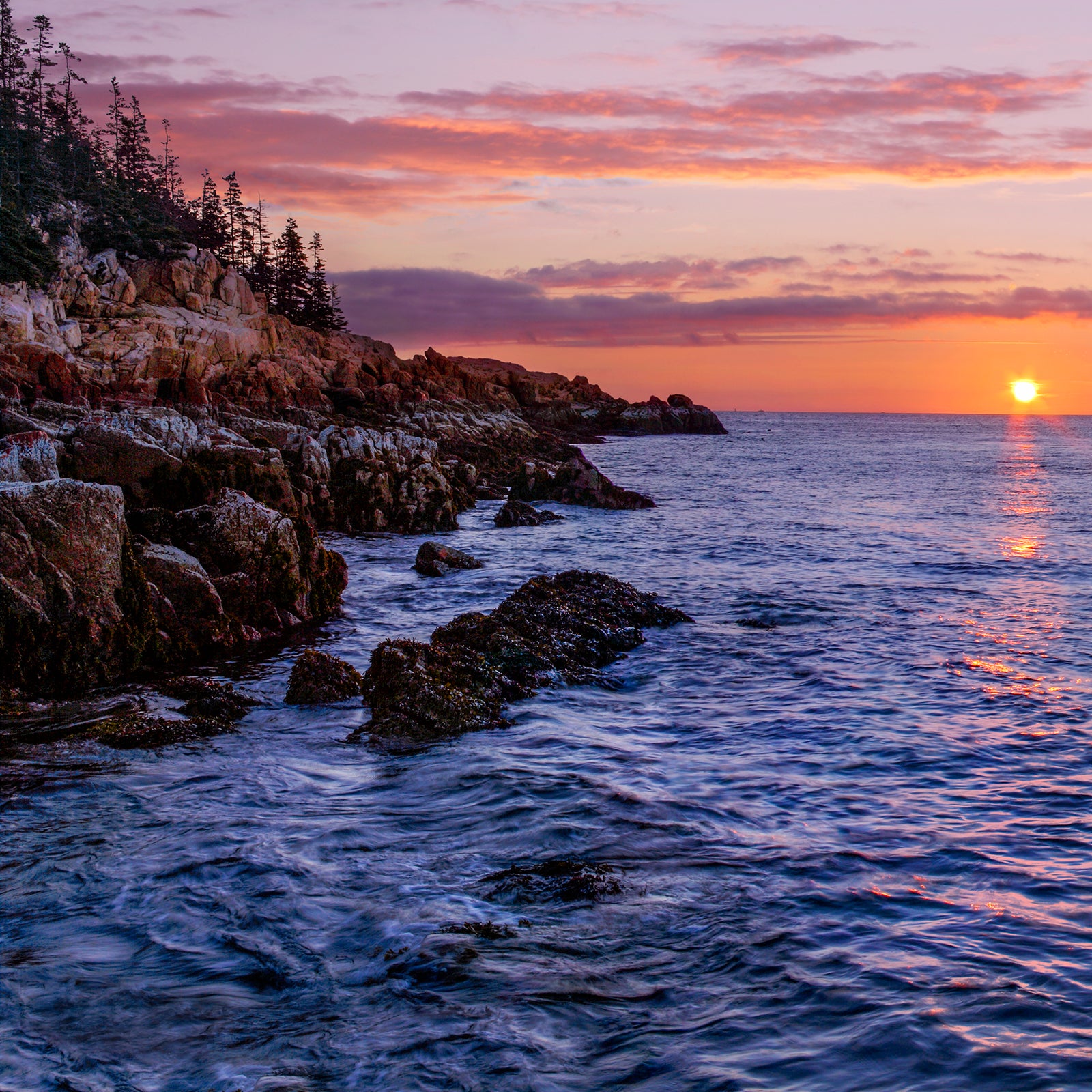 DougLemke/iStock(Photo)
Heading out the door? Read this article on the new Outside+ app available now on iOS devices for members! Download the app.
Acadia National Park will begin testing a new timed-entry reservation system this fall as part of its long-term transportation plan, which park officials say will help clear congestion on roads and lead to a safer experience for visitors. The plan speaks to a larger concern about overcrowding at national parks throughout the country.
Located on the coast of Maine, Acadia is the country's seventh most visited national park, boasting more than 120 miles of hiking trails and 60 islands just off its coast. The new timed-entry reservation system, which will be tested this October and officially go into effect in summer 2021, is the latest initiative of a transportation plan that was introduced in 2018 in part to combat the traffic and gridlock along its most popular roads. It will require visitors to make reservations to 1) drive up Cadillac Mountain summit road, which traces the highest peak on the eastern seaboard; 2) take Ocean Drive, a scenic one-way road that stretches along the coast for two miles; and 3) park in the Jordan Pond north parking lot, the starting point for kayaking and canoeing on the glacier-formed poin. The reservation system only applies to vehicles, not pedestrians or cyclists, and would require an additional to-be-determined fee to the regular $30 park entrance fee. 
Visitors will be able to make online reservations for 7 a.m. to 5 p.m. daily, though the timeframe will be different for Cadillac Mountain due to the peak's popularity at sunrise and sunset. There will be no restrictions on length of stay, but reservation holders will have a designated time window to park their vehicle once the system is implemented in June 2021. 
"On a typical summer day, 450 cars vie for 150 parking spaces on Cadillac Mountain at sunrise—meaning we have 300 cars illegally parked," says Christie Anastasia, a public affairs specialist for Acadia. "This plan is a blueprint for everyone's future so that we can sustainably accommodate future increases in visitation and still provide a high-quality experience."
Anastasia anticipates that the test run will happen during two or three weeks in October, but no dates have been set yet, so check the park's website if you plan on visiting in the fall. The test will help the park determine how it will improve the system and allow officials to make adjustments before its official launch. 
Several other national parks already have similar timed-entry reservations, including Haleakala National Park in Hawaii and Great Smoky Mountains National Park in Tennessee and North Carolina. These programs are intended to control the number of visitors at specific times of the day and year, like during the sunrise at Haleakala or when the synchronous fireflies light up the Smoky Mountains in May and June. Denali National Park in Alaska has a road lottery system in the fall, and Yosemite National Park tested a parking reservation system in 2018. Muir Woods National Monument takes it one step further, requiring all visitors driving into the park to reserve a permit beforehand.
While these initiatives hope to keep popular sights viable, some parks have shown concern over the potential of curbing too many visitors. On February 10, all six members of Utah's congressional delegation announced their opposition to a potential system in Zion National Park that would require visitors to make reservations to enter the park, citing concerns over visitation numbers and how a decline could harm southern Utah's economy. A similar plan for peak visitation months was tabled for Arches National Park in Utah last March when an economic study determined that the plan could cost the state about $22 million in tourism income. 
These developments are just the latest in a series of measures the NPS is using to address the problem of congestion and overcrowding. In 2017, the NPS introduced its Long Range Transportation Plan, which laid out its goals for the next 20 years. The plan allocated more than 60 percent of funding for the maintenance of paved roads and parking, followed by unpaved roads, trails, and waterways, as well as bridges and transit systems. The NPS network currently contains a total of 5,500 miles of paved roads, 7,000 miles of unpaved roads, 1,460 bridges and tunnels, and 6,100 parking areas. These roadway systems, if overused or crowded, can harm wildlife habitats and limit the abilities of the parks' emergency response teams. 
As the NPS continues to see high visitor turnout, the need for effective infrastructure reform seems more important than ever. But the NPS noted in its long-term plan that the funding needed for maintenance and regulation exceeds the agency's current and anticipated capital, which doesn't show signs of increasing anytime soon; President Trump's proposed 2021 budget cuts $581 million from the parks service. 
Lead Photo: DougLemke/iStock
Trending on Outside Online