Indefinitely Wild
How to Survive the Coronavirus
Practical steps anyone can take to minimize exposure to the next possible pandemic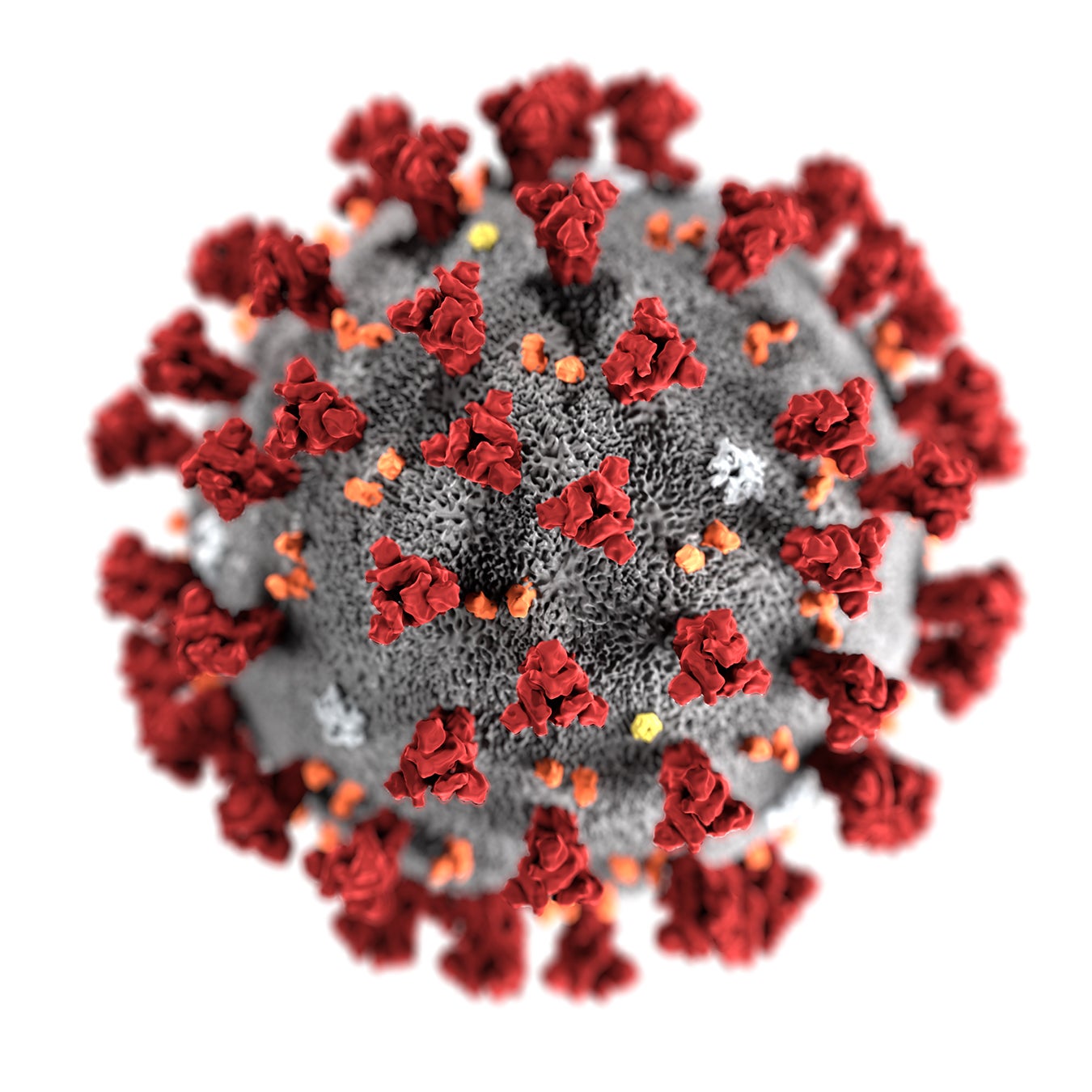 Heading out the door? Read this article on the new Outside+ app available now on iOS devices for members! Download the app.
At time of writing this, the novel coronavirus has infected 20,500 people in China and 11 in the United States. There have been at least 427 reported fatalities due to the virus in China so far. With a solid base of knowledge, and a little preparation, you can minimize the chances that you or your family will be exposed to it, and reduce its effects if you are.
How Dangerous Is It?
"A couple of weeks ago there were 41 cases in China," said Nancy Messonnier, director of the Center for the National Center for Immunization and Respiratory Diseases, on a call with journalists on Monday. "This morning the numbers are 17,000—17,000 cases with a novel virus that the population doesn't have immunity for."
Harvard researchers estimate that one person carrying the coronavirus may infect between 1.5 and 3.5 other people. According to The New York Times, that means a group of five people with the virus could infect 368 additional people over just five infection cycles. 
The common flu, on the other hand, has an infection rate of 1.3, meaning that a group of five people infects only 45 people in five cycles. 
Due to potential underreporting of infections, and because this is a novel (read: new to scientists) contagion, there is not yet a definitive fatality rate for the coronavirus. Initial signs indicate it could be as low as one in 40. That puts it well behind SARS, which killed one in ten people it infected during the 2002 to 2003 outbreak, but well ahead of the common flu, which kills one person per 10,000 infections. But the flu is far more widespread than the coronavirus, so it has already killed 10,000 to 25,000 people worldwide this season. 
So far, the most coronavirus fatalities have occurred in older men. But it can infect people of any age, and this early in the lifecycle of the virus, it's challenging to arrive at accurate numbers. A couple undergoing intensive care for the infection in Paris are aged 30 and 31. 
Most concerning are indications that asymptomatic carriers may be able to spread the coronavirus. That means people who do not believe they are sick may continue to visit crowded places or travel with the disease, and may even be able to pass through screenings undetected. This could drastically increase the number of infections worldwide. 
How Does It Spread?
Scientists do not yet know for sure how the coronavirus spreads, so they are operating under the assumption that it does so similarly to other coronoaviruses, which infect the upper respiratory tract. And that means it's carried in "respiratory droplets" when an infected person coughs or sneezes. Those droplets can travel about six feet, and can either land on you, be inhaled by you, or land on a surface that you may touch, then transmit the virus to your eyes, mouth, or nose by subsequently touching those parts of your body. 
That makes this coronavirus harder to contract than measles, chickenpox, or tuberculosis, which can travel hundreds of feet through the air, but easier to contract than viruses which require direct contact with bodily fluids, like hepatitis. 
One important determining factor in a virus' spread is how long it is able to survive on one of those surfaces. While a number of factors like temperature and humidity may effect that calculation, other coronaviruses like SARS survive for several days. So, at this point, you should worry about door knobs, elevator buttons, and toilets, but not boxes of stuff you've ordered from China. 
How Do I Avoid Contracting It?
One upside of the attention the coronavirus is receiving is that it may cause people to take actions that will lower their risk of contracting the far more common flu. That's because precautions for the coronavirus are essentially identical to the things you need to do to avoid the flu: 
Wash your hands. Do so vigorously, with soap and hot water, for at least 20 seconds after touching anything that may have come into contact with an infected person. 
Carry hand sanitizer for those same reasons, and use it in the same way. But always wash your hands with soap and water if they are visibly dirty. 
Disinfect potentially infected surfaces you may be forced to come into contact with. Think airline seats and tray tables, or grocery cart handles. Disinfectant wipes work great.
Avoid touching your face with unwashed hands. 
Avoid close contact with sick people
Get a flu shot if you haven't already. It's unclear whether the coronavirus' symptoms may be more severe, or if your risk of infection increases if you're already sick, but flu shots may help.
Do face masks work? While the material of a mask itself may be effective at preventing the spread of the respiratory droplets that contain the virus, the masks are only as effective as the rest of your anti-infection protocol. Unless your face is clean shaven, and the mask fits perfectly, then it can't seal out the virus. Touching a surface, then touching your face, will eliminate the purpose of wearing the mask. And while it is still unclear if the coronavirus can enter your body through your eyes, it is best to assume that it can. Worry about your hand washing regimen before you worry about wearing a mask. 
What Are Its Symptoms? 
This is not going to be terribly helpful. The coronavirus presents symptoms that are nearly identical to those of the common flu:
Fever
Cough
Shortness of breath
The CDC says that symptoms may appear as soon as two or as long as 14 days after exposure. 
What Should I Do If I Think I May Have It?
If you have recently traveled to China, been in contact with someone who has, or been in contact with a person diagnosed with the illness, and are symptomatic, then it is important that you take precautions to avoid spreading it:
The CDC recommends that you seek medical attention immediately. But, rather than going to a doctor's office or emergency room, call ahead, then follow their instructions. 
Avoid contact with other people. Stay at home except to receive medical treatment. If there are other people in your home, isolate yourself from them and use a separate bathroom if possible. 
Do not travel. 
Cover your mouth with a tissue when you cough or sneeze. Then properly dispose of that tissue and wash your hands immediately. 
Wash hands often; use hand sanitizer when soap and water are not available. 
Wear a face mask. 
Avoid sharing items like towels, writing implements, or dishes. 
Can you transmit the coronavirus to your pets? There have been no reported cases, but other coronaviruses can spread from human to animal. 
Do I Need to Cancel Travel Plans? 
The CDC has issued a Level 3 Travel Health Notice for all of China. Multiple airlines have canceled flights to the country and may refund your tickets, depending on when you bought them. 
Otherwise, the risk of contracting the coronavirus remains low. My fiancee and I have several trips coming up (including our wedding in Mexico), and are simply taking the precautions mentioned above. We're wiping down our seat areas with disinfectant wipes when we board the plane, and being diligent about washing our hands and using hand sanitizer throughout our travel. 
What Other Precautions Should I Take?
Reading accounts from the quarantine in China's Hubei Province (the largest in human history) provides some insight into what a large-scale outbreak of this, or any other virus may look like in the United States. Services are limited, and essential goods are in short supply. People who must venture out to buy food or medication, or fulfill other needs fear exposure to the virus. 
While it's unlikely that this coronavirus will result in large-scale quarantines in the U.S., it could be a good idea to treat this as an opportunity to stock up on essential supplies you're going to use anyways. Baby supplies, if you're a parent, seem like a good idea as visiting a drug store for those could risk bringing the virus home to your child. The same goes for essential medication you or a family member may need. And it's never a bad idea to have the FEMA-recommended 72-hour emergency supply kit brought up to date in your household. Should the virus become widespread here, then simply avoiding public places could be the most effective way to reduce your risk of exposure.