Here's Where We'll Be Skiing in Late Spring—and Maybe Even Into Summer
Over a dozen ski areas have extended their seasons by at least a week, some up a month or more. It's not too late to plan one last adventure.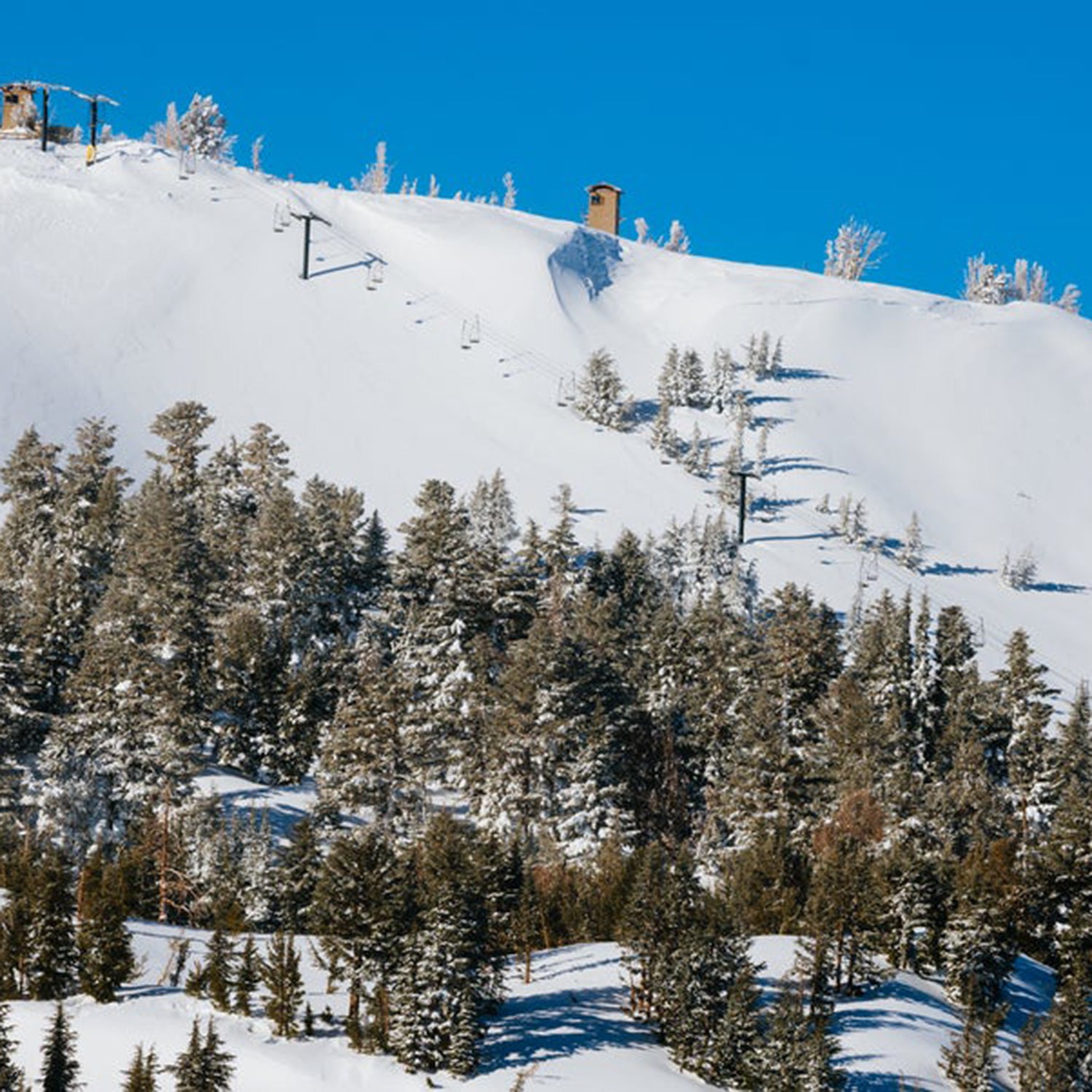 Peter Morning/Mammoth Mountain
Heading out the door? Read this article on the new Outside+ app available now on iOS devices for members! Download the app.
This article was first published by SkiMag.com.
This year, snow has divided the nation. It came early and consistently to the mountains of California, Utah, and Colorado, closing roads and burying everything in sight. It's been slower to arrive in the East, but the last few weeks have given resorts in Vermont, N.H., Maine, and Massachusetts a much-needed boost.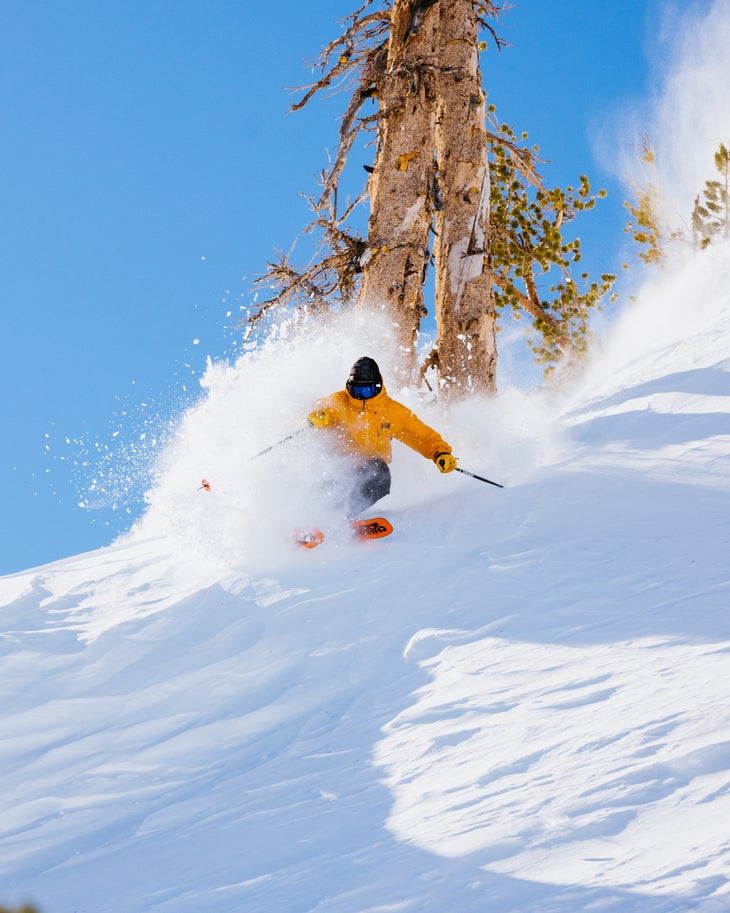 If you missed out on the big West Coast dumps, or just haven't gotten your fill, you still have time. The plentiful snow that's graced the western half of the country is leading to longer ski seasons and extended closing dates. Already, several Colorado resorts—including Steamboat, Aspen, and Copper—have officially extended their ski season, as have several ski areas in the Tahoe region.
But the decision to stay open is more complicated than reviewing snowfall totals. According to Katherine Fuller, the senior communications manager at Arapahoe Basin Ski Area in Colorado, the decision to stay open is dependent on several factors.
      It's Season Pass Season: SKI's Complete Season Pass Buyer's Guide 2023-'24
"Season length also depends on temperatures. Our super-high elevation plus north-facing terrain are very helpful, and so snowfall is not the only factor. If it stays cold in the spring, that helps the snow stick around longer," she said. "Our season length also has to do with our snowmaking efforts that help set a solid, lasting base."
With so many elements to consider, it's no wonder many resorts wait until the last minute to announce a season extension. These ski areas, however, are renowned for their late closures—and a few got so much snow this year, we have a hard time believing spring skiing won't turn into early summer turns.
Ski Areas Where You Can Ski Into Late Spring and Beyond
Timberline, Ore.
Timberline is legendary among skiers who can't fulfill their turn quota in the standard 6-month ski season. The ski area regularly stays open until early September thanks to its location high on Mt. Hood, a volcano that is also Oregon's tallest peak at 11,245 feet.
Historically, most of the mountain closes in late May, which is when the Palmer Express quad starts turning, providing ski access from early June through early September. The result is an impressive 10-month ski season.
Unlike many Western ski areas, Timberline is tracking slightly below their historical snowfall average, but even if the ski season doesn't extend further into September this year, it still boasts the longest ski season in North America.
Expected closing date:

early September
Palisades Tahoe, Calif.
It's been a snowy year at Palisades Tahoe, with their website reporting over 660 inches so far and more on the way. That number is particularly impressive when you consider the mountain typically averages around 400 inches, a number they passed back in February.
Right now, Palisades Tahoe has a confirmed May 29 closing date, but notes on their website that they "will likely extend the season beyond May," explaining that "Our plan is to go as long as conditions allow and if that means skiing and riding into June and potentially through the 4th of July, then we're in."
Expected closing date:

May 29 officially, but likely later
Arapahoe Basin, Colo.
This year, Arapahoe Basin will likely hold the distinction of being both the first Colorado ski area to open and the last to close. The lifts started turning on October 23, long before most Colorado resorts, and are expected to continue through June.
According to Fuller at Arapahoe Basin, "We are aiming to stay open until June 4, at least, but we usually don't know when we're going to close until a couple of weeks out. As always, we keep the season going as long as possible. We will take winter all the way down to one lift and one run," she said, making it clear that "this is not looking like a July 4 year." There have been seven in A Basin's history. "But a lot depends on the snowfall we get this month and next because it will still contribute significantly to our base."
In 2021 and 2022, the ski area closed on June 6 and 5, respectively.
Expected closing date:

June 4
Whistler Blackcomb, B.C.
Historically, Whistler Blackcomb has one of the longest ski seasons in North America thanks to a northern coastal location that blesses the peaks with around 448 inches of snow a year. As of writing, they're sitting pretty with 285 inches and are in the middle of what is historically a snowy month at Whistler Blackcomb.
Currently, Whistler Mountain is expected to close on April 16, while Blackcomb Mountain, which has a higher elevation and sits further east, is set to remain open through May 22.
Expected closing date:

May 22
Mammoth Mountain, Calif.
It's been a big year for Mammoth Mountain. At the time of writing, they have 634 inches of snow at Main Lodge and over 800 at the summit. And with each passing storm they're inching closer to the 2010/2011 season snowfall record of 668 inches at the Main Lodge. No matter how this season pans out, they've had a banner year, easily surpassing their 400-inch annual average.
The ski area hasn't released an official closing date, but it did announce today (March 21) that it plans to stay open through July. "We expect to be skiing and riding long into summer," said Lauren Burke, the communications director for Mammoth Mountain. "We are sitting on a historic amount of snow right now—that, coupled with our high elevation, allows us to regularly stay open into summer."
Burke said they hope to have a more concrete closing date in the next few weeks, but we're expecting big things and some killer summer skiing from Mammoth. 
Expected closing date:

At least through July
Other Resorts That Have Extended Their Seasons (as of March 21)
Steamboat, Colo.: April 16

Mt. Ashland, Ore.: April 23

Alta, Utah: April 23

Aspen Mountain: April 23

Park City, Utah: April 23

Kirkwood, Calif.: April 30

Copper Mountain, Colo.: May 7

Snowbird, Utah: Daily through May 14, weekends through May 29

Solitude, Utah: Daily through May, weekends through May 21
Lead Photo: Peter Morning/Mammoth Mountain