New Mexico Wants to Make Bikepacking Mainstream
New Mexico lawmakers in pursuit of tourism dollars could help push the niche sport into the mainstream, as well as boost visitors to one of the country's great, overlooked long-distance routes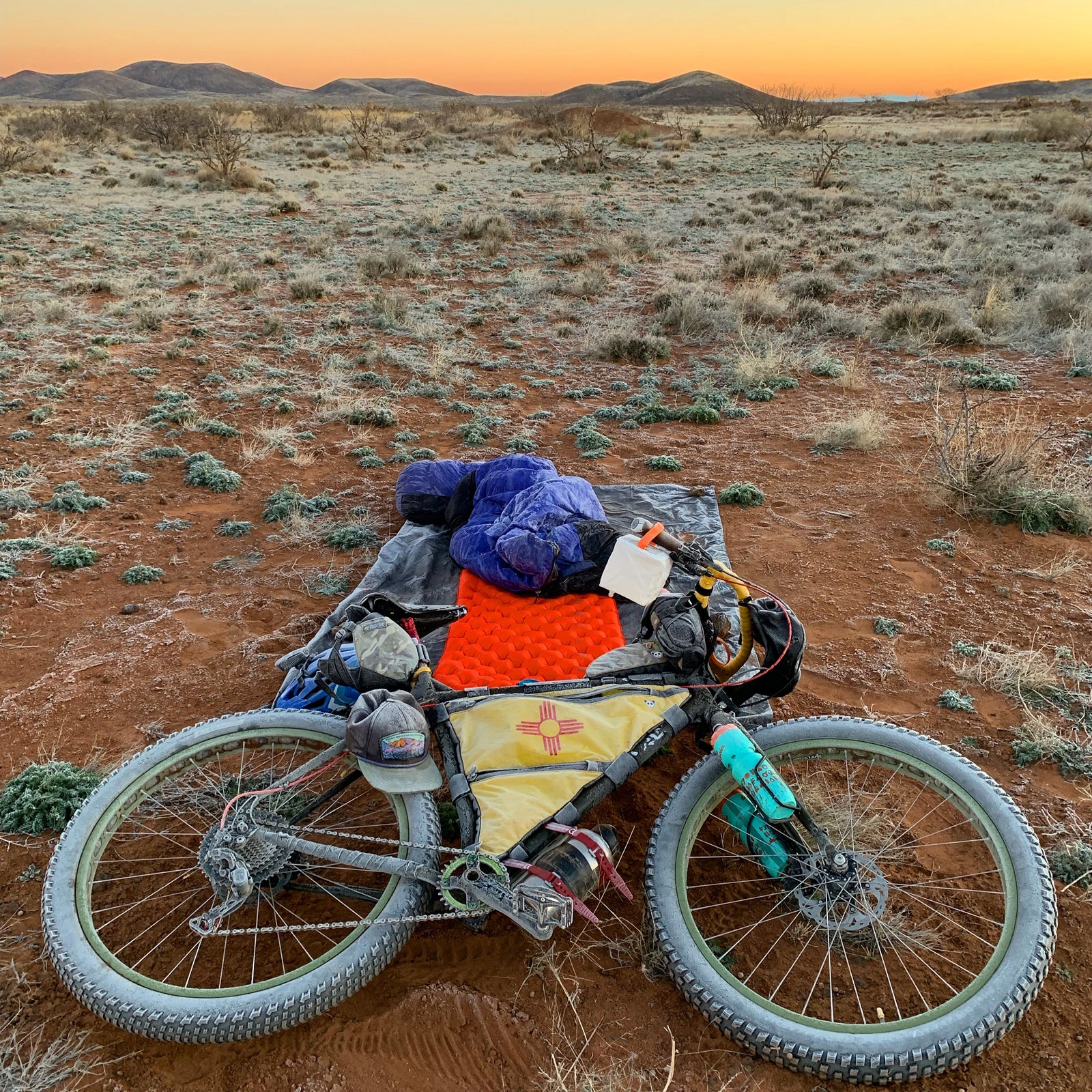 Heading out the door? Read this article on the new Outside+ app available now on iOS devices for members! Download the app.
As Matt Mason listened to public debates in 2009 about whether a wilderness area should be established in the Organ Mountains of southern New Mexico, he got the sense that most people arguing about the land didn't know it very well. For that matter, neither did he. So in the spring of 2010, he set out to learn about it the best way he knew how: on foot.
But Mason quickly discovered that the brutal stretches between water sources made hiking long distances almost impossible. A bike offered a faster way to cover ground, so he strapped his camping kit to a frame and set out exploring.
"You find the story of where you live, back to however long geology goes back—some of the cinder cones out there are 30,000 years old," Mason says of the area. "It's just a remote, quiet place to sit and be a person, and I think people need that connection to wilderness."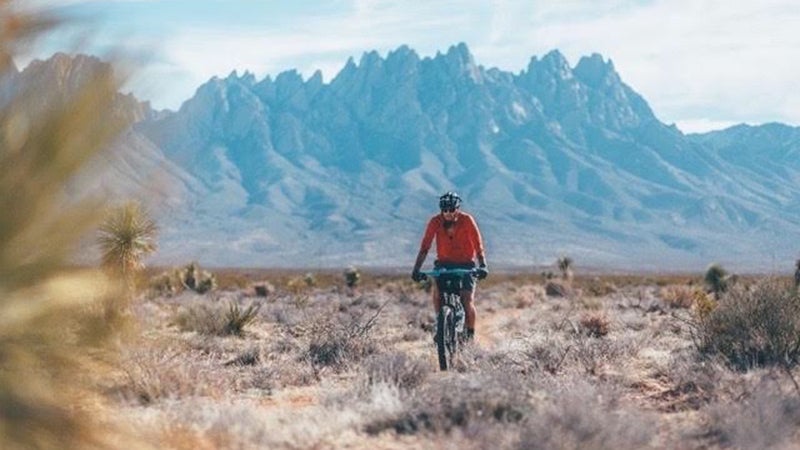 He's lured other people to follow in his tracks by threading together roads and trails, including nearly 30 miles of singletrack, to establish the Monumental Loop, a 320-mile bikepacking route in what's now the Organ Mountains–Desert Peaks National Monument. The trail, which resembles a figure eight that starts and ends in the southern New Mexican city of Las Cruces, passes rocky spires and red sandstone and sometimes crosses black lava rock like a shattered asphalt path. Three-inch tires and a full seven days are recommended.
Mason, a stay-at-home dad who moved to New Mexico a decade ago, and other bikepackers around the state have gone on to establish four additional routes across New Mexico. Combined, they cover almost 1,450 miles, weaving into one another and traversing from the northern to southern borders. It wasn't trail building as much as trail mapping. "That's the best part about this—it's already there," Mason says. "We just need to promote it and breathe some life into it and get each community behind it."
"[In Montana], bikepackers' expenditures were lower than your average snowmobiler, but they moved so darn slowly that they stayed in the state a long time, so their economic impact was greater than what you'd expect."
In Las Cruces, some neighborhoods are just a few minutes' ride from the monument. Mason and Pablo Lopez, who runs the local bike shop Outdoor Adventures, have fostered a community one overnight trip and Thursday gravel ride at a time. City councillors signaled their support, declaring a Monumental Loop Week to kick off the peak riding season in late October.
That effort has also reached the state capitol, where recently converted cyclist and state representative Angelica Rubio has introduced a house memorial for lawmakers to officially recognize the bikepacking trail network and the sport's contributions to the state's economy, where outdoor recreation already amounts to $9.9 billion in consumer spending.
Rubio slept outside for the first time this past summer—a year ahead of her fortieth birthday—on an overnight bikepacking trip with Lopez. To her surprise, she loved the sense of escape, even when camped near the glow of an Arby's sign. "Especially because of the work that I do, it's the place where I can find sanctuary and refuge," Rubio says.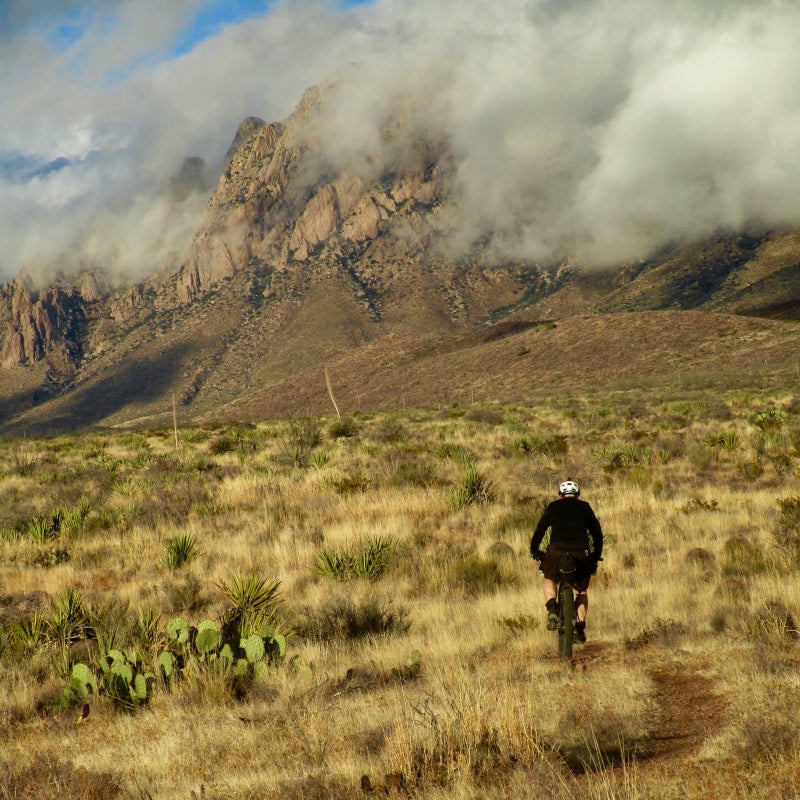 She's now an avid bike commuter, which can mean pedaling 285 miles over a week from Las Cruces to Santa Fe to raise awareness for her bikepacking initiative. The memorial she introduced, she says, is "sort of a footprint in the history of our work here as legislators." It includes language that advocates for equitable access to the outdoors and to honor the state's tribes and their cultures. If passed, it'll send a message to the secretaries of economic development and tourism to prioritize these outdoor-recreation dollars in one of the most rural parts of the state. The hope is to draw attention to a pending Office of Outdoor Recreation, which could expand the trail network. (Rubio's also cosponsoring a bill to create that office.) Says Lopez, "[The trail network] is a huge thing that already exists, that they could sink their teeth into and not have to spend money on infrastructure because it already exists, and they don't have to pay more to maintain it because they already maintain those roads."
In the first committee meeting to consider the memorial, Rubio told her fellow lawmakers that the measure would enhance small businesses, bring tourism dollars to small communities, and help diversify the state's economy. Support was unanimous.
Research backs up Rubio's assertions. In 2013, a study for the Arizona Department of Transportation found that 14,000 out-of-state visitors attended 250 cycling events that year—not big money for the state but a big deal for the small communities they passed through. A University of Montana study found that cycling tourists spent an average of $76 per day and stayed eight days in the state. "Their expenditures were lower than your average snowmobiler, but they moved so darn slowly that they stayed in the state a long time, so their economic impact was greater than what you'd expect," says Megan Lawson of Headwaters Economics, an independent research firm that ran the study.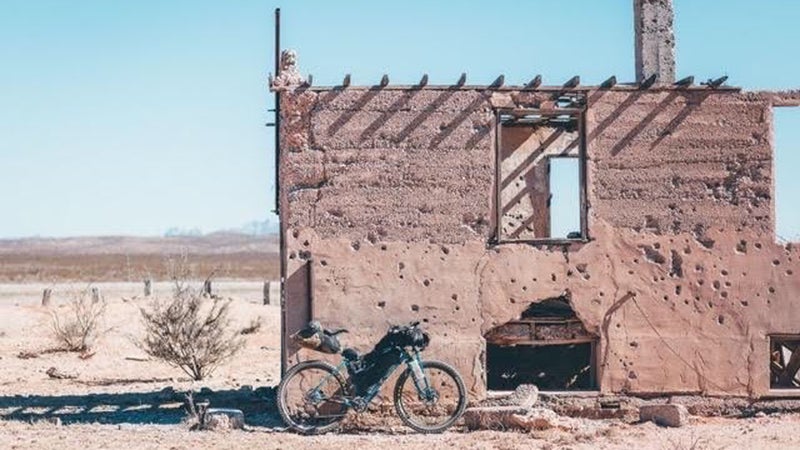 Bikepackers in particular tend to pop out of singletrack or off dirt roads in rural places, where their spending on snacks or lodging can have an outsize impact, Lawson says. Already the New Mexico towns of Vinton, Texas, and Hatch have welcomed Monumental Loop riders.
"Honestly, it's all about beer and burritos, and every town in New Mexico has that," says Lopez, who wrote much of the house-memorial text. He thinks such an offering might be the first of its kind in the nation. Lawmakers have until March 16 to cast a final vote on the measure.
To date, the grassroots effort has grown slowly and seems to be gaining traction steadily. But if the memorial passes, Mason predicts support for the trails will explode. "I just can't imagine what would happen if the whole state got behind it," he says.
Lead Photo: Matt Mason