6 Outdoor Dynasties that Dominate Their Sports
Can you say "good genetics"? These six clans own their fields generation after generation.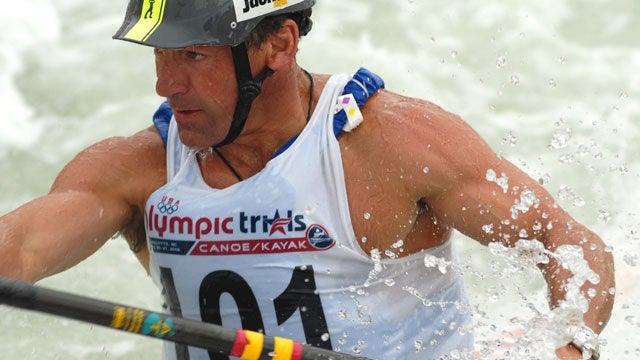 Heading out the door? Read this article on the new Outside+ app available now on iOS devices for members! Download the app.
It seems like some people are just born to be athletes. Science agrees: Last year, the British Journal of Sports Medicine reported that "although deliberate training and other environmental factors are critical for elite performance, they cannot by themselves produce an elite athlete. Rather, individual performance thresholds are determined by our genetic make-up, and training can be defined as the process by which genetic potential is realised." In other words, the "special sauce" that distinguishes top pros from hard-working amateurs comes is written into their DNA.
For kids of elite athletes, this is great news: Parents who are preternaturally good at a sport are likely to pass that ability on to their children. That's the case for these six tribes, for whom winning is practically a family tradition.
---
The Jacksons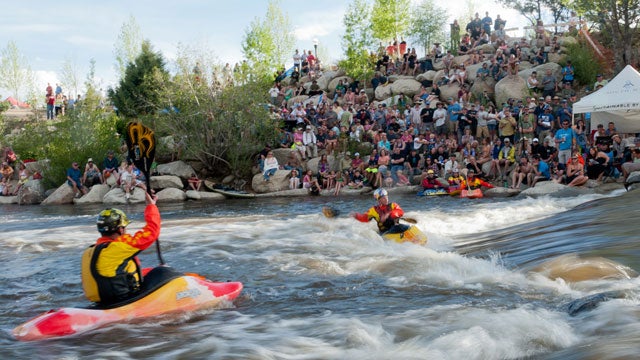 World champion freestyle kayaker Eric Jackson was six years old when he learned to paddle in Pine Creek, Pennsylvania with his father. "His friend had made a homemade kayak that I was allowed to paddle in easy water," Eric, now 49, remembers. "I wanted to paddle the kayak every chance I got." Fast forward a couple of decades, and Jackson was guiding his own kids, Dane and Emily, through their first rolls.
Since then, both kids have gone on to have successful kayaking careers. Emily has placed in the top three in all freestyle events she's entered since 2006, including wins at the 2012 World Cup Championships and the 2009 Women's World Freestyle Championship. Dane won three golds at the 2011 Freestyle World Championships and the Whitewater Grand Prix twice.
Eric says the benefits of being a kayaking family are endless. "The time on the water is like no other time you can spend," he says. "It isn't interrupted by internet, TV, or phone, and the locations you are at are some of the most beautiful in the world." The family's next generation is already here: Emily and her husband, kayaker Nick Troutman, had their first child in July.
---
The Raboutous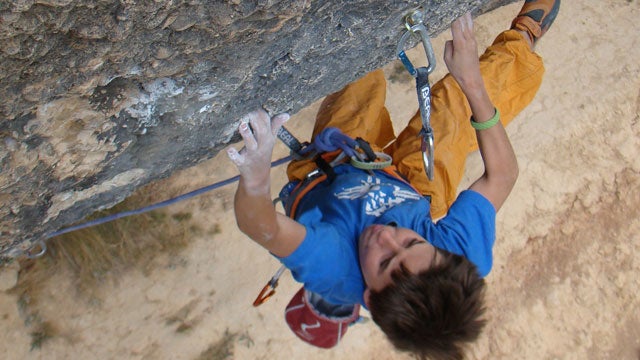 What happens when a four-time World Cup champion and a member of the French national climbing team have kids? They get hooked on the sport straight out of the crib. That was the case for Shawn and Brooke Raboutou, the children of climbing royalty Robyn Erbesfield-Raboutou and husband Didier.  "Both Shawn and Brooke began climbing as toddlers," Robyn says. "We just took them along, set up top ropes, and did giant rope swings." The early start seems to have paid off: Shawn, now 15, climbed his first 5.14b two years ago, and 12-year-old Brooke is a regular contender at youth nationals.
The family is competitive with each other, but Robyn and Didier try to keep it positive, and put the kids in situations where they have room to grow their own talents outside of their parents' shadows. "Keep it fun, and try to surround your kids with other kids," advises Robyn. "Look for climbing clubs and teams."
---
The Phinneys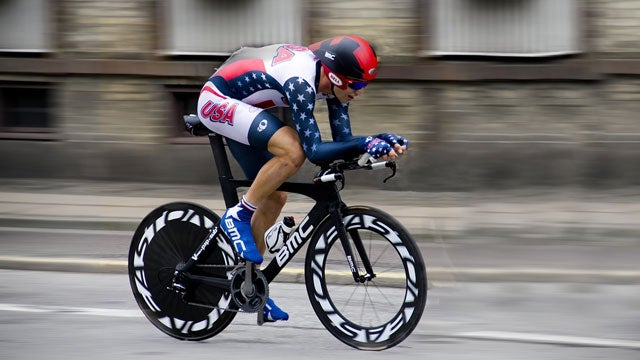 Former pro cyclist Davis Phinney and Olympic gold-medal racer Connie Carpenter-Phinney never made their son Taylor ride his bike as a kid, but they were happy to encourage him when he started racing competitively at age 15. Three years later, in 2008, after finishing seventh in the individual pursuit at the Summer Olympics, Taylor decided it was time to go all-in. "They realized that I was a smart kid but wasn't necessarily a school person, so when I told them I wanted to race my bike full-time after the Beijing Olympics there was no pressure about college," the 23-year-old BMC rider told Outside in May.
Davis, now battling Parkinsons, doesn't compete anymore, but his son says he's still an inspiration. "He reminds me that I should never take anything for granted, and that no matter what, I should be happy and grateful for what I have," Phinney wrote in a blog post last December. "Positivity goes a long way, and seeing the bright side of any situation is a trait I have definitely inherited from my father."
---
The Bishops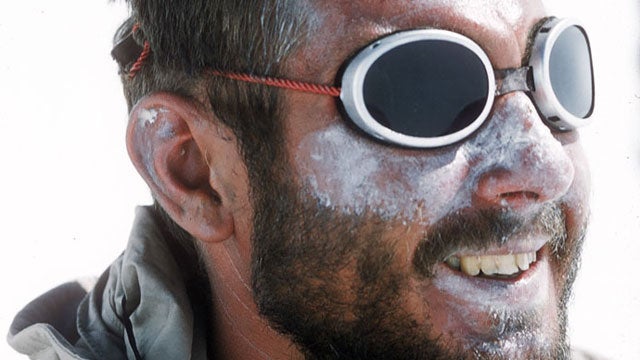 In 1963, Barry Bishop was a member of the first American team to summit Everest, a feat for which he was awarded the Hubbard Medal by President Kennedy. He took that experience home with him, teaching his son, Brent, to climb along the East Coast and in Wyoming.
In 1994, Brent became the first American legacy to follow his father's footsteps up Everest. That year, he also co-founded the Sagarmatha Environmental Expedition, a group that would clean more than 5,000 pounds of trash from the mountain. Brent summited Everest a second time in 2002, as part of the National Geographic Mount Everest Expedition that marked the 50th anniversary of the first ascent of the mountain. With his two children now learning the ropes, a third generation of mountaineering Bishops may soon be upon us.
---
The Hos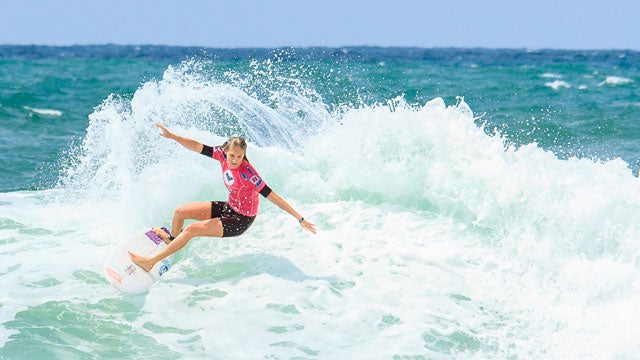 Chico Ho was one of the original Waikiki Boys. His sons, Michael and Derek, were surfing standouts in the early '80s on the North Shore of Oahu who won Pipeline and an ASP world championship respectively. Now, Michael's son, Mason, is one of the best 20-somethings out there, and his little sister, Coco, is a standout on the women's world tour.
For Coco, being part of a long line of surfing royalty has its perks. "Having firsthand knowledge from their stories, lessons and experiences; having awareness of locations and breaks, and understanding the ups and downs that happen during competition, those are some of the benefits of being a surf family," she says. Even supper conversation eventually turns to wave-riding. "Dinner talk, discussing things like new boards and trips, is always fun with my dad, brother and uncle, Coco says.
---
The Flanagans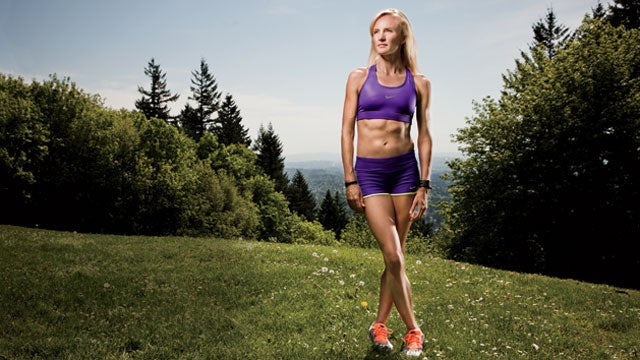 When Olympian Shalane Flanagan finished fourth in the 117th Boston Marathon with a time of 2:27:08, she was following in the footsteps of her father, Steve, who ran a 2:20:42 on the same course in 1980.
But Shalane didn't inherit her marathoning genes from just her dad; her mother, Cheryl Treworgy, was a marathon world-record holder in the 1970s. "We haven't run together since she was in middle school," Cheryl says. "She kept getting better and I kept getting older and slower. By college I couldn't keep up with her in her warm-downs."
For the Flanagans, being a running family has always meant a shared commitment to the competitive lifestyle. "Growing up where fitness is everyone's priority makes the choices easier," Cheryl says. "Healthy food, sleep habits and scheduling workouts is not just a conversation topic,  it's real and gets done."
Shalane's sister Maggie, a runner who completed the Boston Marathon this year, agrees: "I think having a family-shared passion just makes it easier to find someone to keep you company on the days when your motivation is low," she says.
Trending on Outside Online