Family Adventure Essentials
10 Must-haves for Kid-friendly Excursions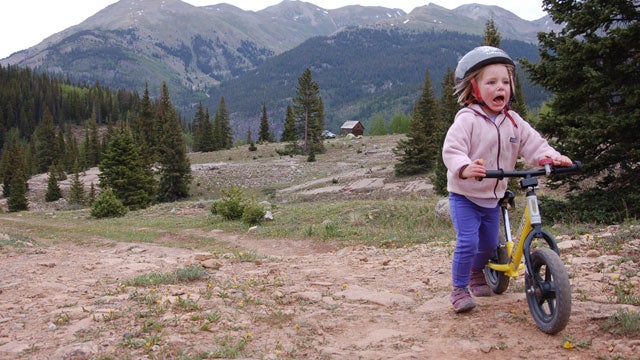 Heading out the door? Read this article on the new Outside+ app available now on iOS devices for members! Download the app.
Your friends call with a last-minute invitation: They've got extra space on a backcountry yurt trip with the kids. Wanna come? Of course you do! Then you realize you don't have the appropriate gear—or the time to go buy it. Grounded, again.
The good news is you don't need a mountain of stuff to say yes to most kid-friendly outdoor expeditions—you just need the right gear. Here are ten favorites that belong in every family's fun quiver.
---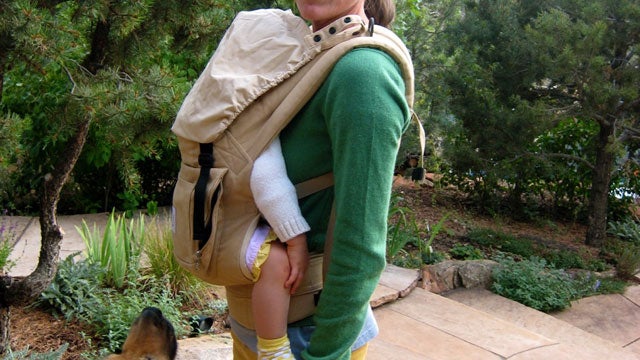 A GOOD BABY CARRIER
We started using the Ergobaby ($115) when our daughter, Pippa, was only two weeks old. Swaddled like a burrito in the soft cotton infant insert, she'd nap for hours on my chest while I hiked. Even on the coldest winter days, I'd bundle her in down bunting and hit the trails; my body heat was her furnace.
Smaller and easier to use than bulky external frame packs, and easily squished into another pack when not in use, the Ergo is by far the most versatile, portable, and comfortable hiking accessory from birth to 40 pounds (about four years old).
---
A CANVAS TOTE
I'm continually packing or unpacking a bag full of gear. The classic canvas totes from L.L. Bean (from $21) or Land's End (from $18)—especially the ones with zippers and interior pockets—are perfect for lugging clothes, sneakers, soccer cleats, warm layers, ski mittens, and snacks from house to car and back again.
Super durable, they also double as grocery bags, airplane carry-ons, a dry food pantry for car camping, and kids' sleepover bags. We monogram ours with our initials to tell them apart, but bags labeled "River," "Trail," and "Lake" would also be no-brainers.
---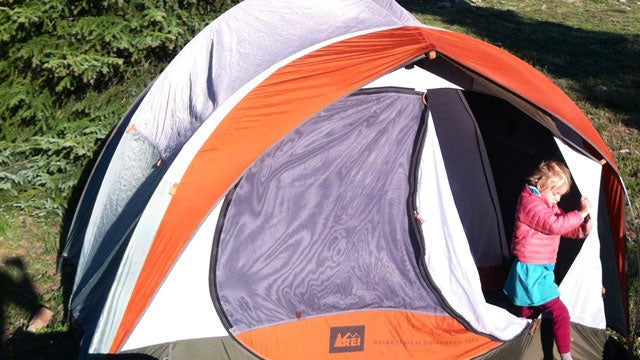 A SUPERSIZED SHELTER
When it comes to car camping with kids, the bigger the tent, the better. Our family prefers the REI Kingdom 6 ($439), which has two "rooms" separated by a zippered nylon privacy wall. During one river trip when my youngest was still a baby, we set up a Pack 'n Play portable crib, plus the smaller Phil & Ted's Traveller baby cot on the girls' side. There was still plenty of room for diaper changing, stashing gear, and hanging out. Oh, and a 90-pound, three-legged Labrador.
---
LONG UNDERWEAR
The only thing worse than hungry little bodies is cold little bodies. Kill the chill with old-fashioned long underwear, minus the itch. Icebreaker's long-sleeve crewes and leggings (from $40)—sized for kids as young as one and made from 100 percent New Zealand merino wool—are our go-to baselayers for all seasons. Lightweight, they pack small, insulate even when damp, and don't bunch up under layers of outerwear.
Pippa wears them under her soccer uniform in the fall and skiing in the winter. Come spring, I stash them in dry bags for splashy river trips, and in summer, they're used as emergency foul-weather gear when we go hiking in the high country.
---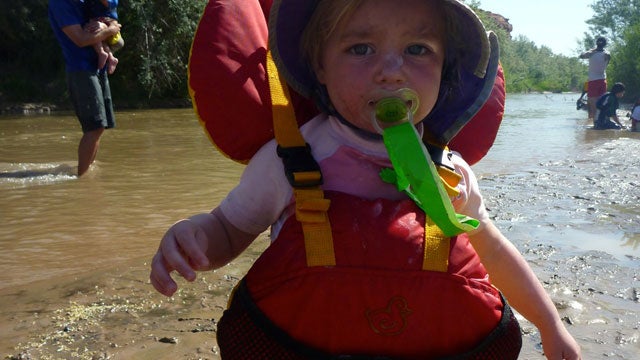 A KID-SIZE LIFE VEST
Even if you're not around open water regularly, it's smart to own a child-size lifejacket or two. You never know when you'll get invited to go paddleboarding or canoeing, and without a PFD, any water-based activities with little ones are a no-go. And because a good, comfortable fit is key to safety, it's better to invest in your own rather than borrow a friend's.
For the first two summers of their lives, our daughters lived in their Salus Bijoux ($80), an innovative infant life jacket with a mesh leg harness that eliminates the need for an uncomfortable crotch strap, front and back flotation panels that won't pinch little chins, and a pillowy collar that cradles the smallest of heads.
Once baby tops 20 pounds, you'll need to upgrade to Salus's Nimbus, a scaled-down version of a traditional adult PFD, featuring a foam collar with rounded edges (so long, chafing!) and a grab loop for safety.
---
A BALANCE BIKE
The best way to give your kids confidence on two wheels is to put them on a balance bike as soon as they can walk. Push bikes, like the six-and-a-half-pound Strider Bikes ($109), teach balance, steering, and coordination while allowing little ones to keep their feet on the ground for stability. No pedals involved.
Maisy started balancing on her Strider at age two, and within a couple weeks was gliding around the park with her feet in the air and a grin plastered on her face. By the time they're three or four, most balance bikers are so competent they're ready to graduate straight to a pedal bike—without ever having to use training wheels (repeat after me: no training wheels!). They may need to learn pedaling and braking, but the transition is so smooth, they'll be tackling trails in no time.
---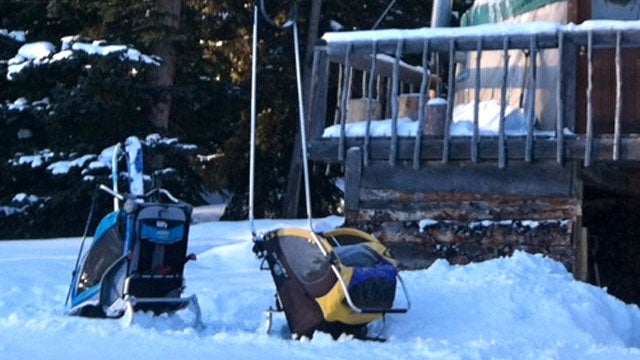 A MULTIPURPOSE BIKE TRAILER
You could shell out a lot of money for different types of strollers, or you could buy one that does it all (practically) in all seasons. A double-wide trailer, like those made by Burley and Thule, can be towed behind your bike for errands around town or fire-road riding. Then, transform it into a jogging or walking stroller, or trick it out with skis and a harness for backcountry yurt trips.
Our two-girl Burley D'Lite ($629), which we scored on Craigslist three years ago, is beat up but still bomber with a spacious cargo trunk and plenty of room for hauling gear into the wilderness.
Outside editor Mike Roberts used his Thule Chariot (from $450) in stroller mode on a three-mile overnight trip to Point Reyes. "It held two coolers, a tent, and a Coleman two-burner stove," he remembers. "It's an awesome camping enabler."
---
GOOD SNACKS
I aspire to make my own flax-seed-date energy bars, I really do. But the truth is, I just don't have time. Instead, I grab whatever I can find in the house: baby carrots, dried apricots, trail mix, PB&J tortillas. These on-the-go eats win nutrition points, but they don't necessarily get the job done when incentives (aka bribes) are required to move little legs from point A to B. That's when I pull out the big guns: Clif Kid Organic Z Bars ($14 for 18). Each whole-grain bar is loaded with vitamins and minerals, and best of all, they get eaten—every time.
Last month, Honey Stinger launched a new line of kids' organic waffle snacks ($5 for six), with the same yummy sweetness of adult waffles but none of the bad stuff—perfect for refueling on the chairlift or between climbs.
---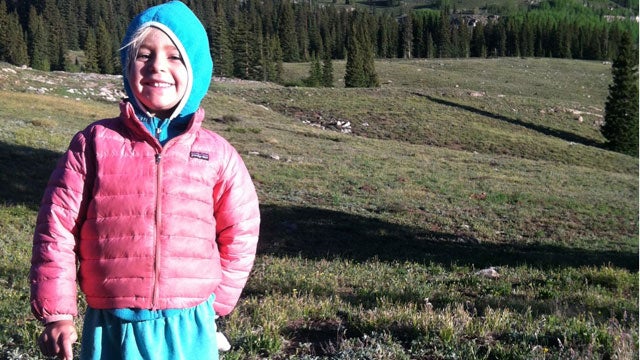 A DOWN JACKET
These puffy little numbers from Patagonia (from $99) are quite simply the best insurance against inclement weather in any place and any season. Lightweight but warm with 600-fill European goose down and a water-resistant exterior, the sweaters move with the kids—no more bulky down parkas—and layer well under a rain or snow shell. They're sized big to last a few seasons, look snazzy in town or trail, and come in choice of cheerful Crayola colors that grandmothers (especially ours) swoon over.
We've worn through two different zippers—they could be beefier—but Patagonia replaced both jackets free of charge under their lifetime guarantee.
---
AN ADVENTURE NANNY
To raise a ripper, it helps to be one yourself. And for that, let's face it, you need an adventure nanny. Grandmothers and babysitters are fine when you're home, but on those multisport basecamp trips, it helps to have someone who knows his or her way around a tent, crag, or raft.
How to find one? Troll your local climbing gym, high school outdoor club, or ask around for college kids who have done Outward Bound or NOLS courses. Basic wilderness first aid and comfort in remote terrain will give you peace of mind while you play. Then, when it's time for the whole family to get in on the action, active nannies are an extra set of hands, ears, and eyes on the river, trail, or lake.