Going Wild In The New Costa Rica, Part II
Shaking it up at Rancho Santana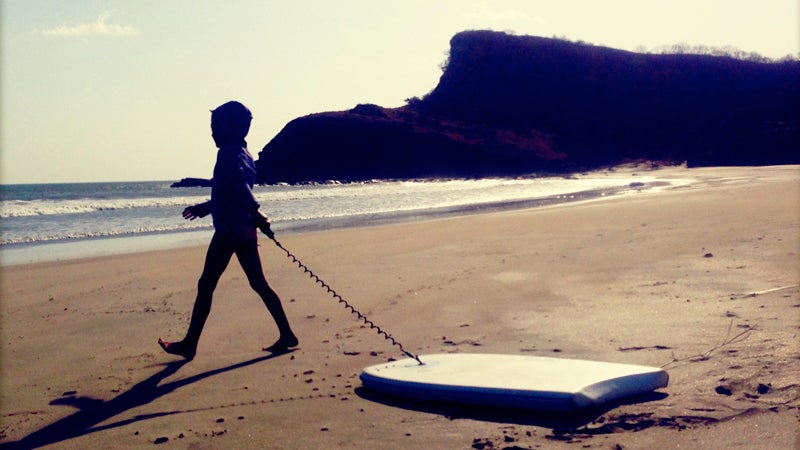 Heading out the door? Read this article on the new Outside+ app available now on iOS devices for members! Download the app.
The earthquake came in like a gale, shifting and groaning, gathering force, as though fulfilling the idea of itself. April is the windiest month on Nicaragua's Pacific coast and at the beach earlier in the day we'd been pelted with sand by nearly constant 40 mile-per-hour gusts. So when the rumbling began, it was easy to mistake it for the wind rattling the walls or someone in the condo upstairs dragging furniture across the floor.
It was a little after 2:30 in the afternoon on our second day at Rancho Santana, a high-end resort about three hours west of Managua. We'd spent all morning swimming and had finally gotten our daughters, ages three and five, settled down for a nap in the next room. Steve and I stretched out with our books in the living room, the breeze blowing in through screen doors and ceiling fans whirring maniacally overhead. Siesta, Nica-style.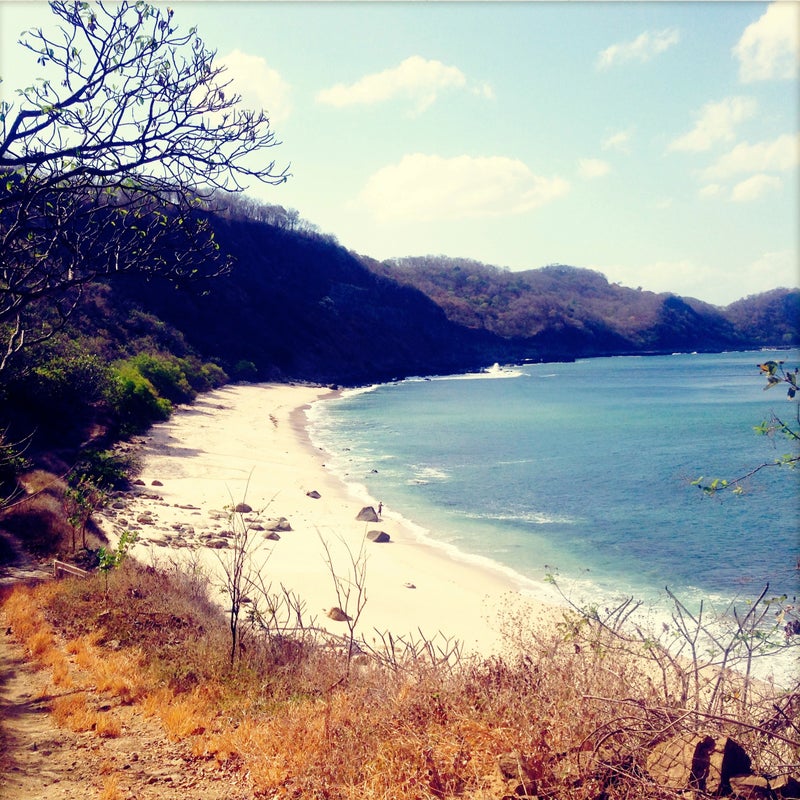 But the mind works in funny ways during an emergency, and almost instantaneously my brain started screaming "earthquake!" The shaking was coming from within the walls and the floor, from above and below and from all sides at once. It made a noise, not the telltale clattering you'd expect from dishes falling out of the drying rack, but a deep, almost primal roar that sounded like nothing I'd heard before.
There are a few exceptions for the old saying, "Never wake a sleeping baby." Earthquakes are right up there at the top the list. When I flung open the bedroom door, they were curled together like cats, cocooned in sleep. I grabbed Pippa and Steve picked up Maisy, and we ran outside into the courtyard. Housekeepers from neighboring condos had gathered on the steps and they looked at us with our flushed, discombobulated girls in our arms and cried, "Fuerte!" Strong.
We'd come to Nicaragua to find the wilder side of Central America, hoping for an alternative to the increasingly Americanized Costa Rica, where we could get a taste of local culture and live as close to nature as possible. In the week we'd been the country, we'd done some of the swankiest "camping" of our lives in the open-air bungalows at Morgan's Rock; been treated to the gritty, after-dark tour of Managua; wandered around the Plaza in colonial Grenada; and spent nearly every other waking minute playing in the pristine sea. Now we were being rocked by a 6.6 magnitude earthquake just 40 miles away. You don't get much closer to nature than that.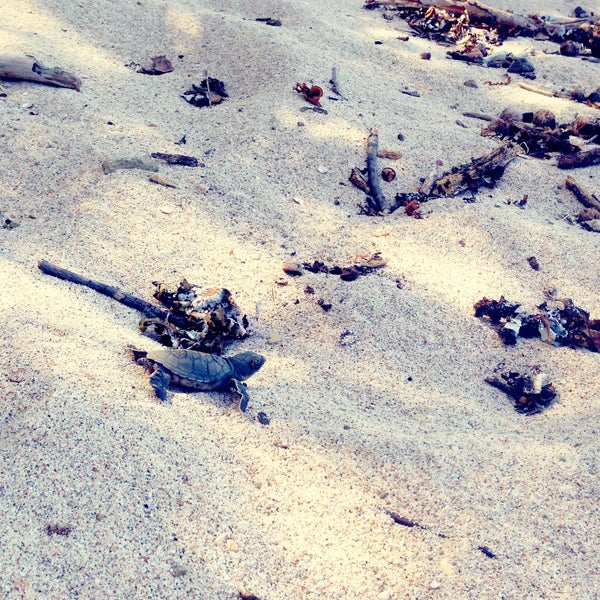 The quake was over almost as soon as it began, an aftershock to a quake that had struck Managua the day before, destroying buildings and leaving at least one person dead. The land-based tremor posed no threat of tsunami, but President Daniel Ortega had put the country on a red-alert earthquake watch. Our condo was exactly one foot above sea level, and for a while I stood vigil on the porch, watching the ocean and waiting with dread for the giant sucking surge of a tidal wave. But the afternoon heat was easing, and with it the wind, and the girls were clamoring to swim. So eventually I abandoned my post and we went to the beach instead.
Founded in 1997, Rancho Santana is one of Nicaragua's oldest and largest luxury resort  development, with a couple dozen condos and casitas and nearly 100 private villas spread along five of the Pacific Coast's finest beaches and some of its best surf breaks. Our tasteful two-bedroom condo had a full kitchen, a patio with ocean views, and—something of a shock after our airy, screened palapa at Morgan's Rock—air conditioning. It was a mere two-minute walk from both Playa Santana and the beach club, the heart of the resort with a pool and restaurant, oceanfront massage and yoga cabanas, bocce court and horseshoe pits, and unimpeded sunset views. With options like that right out our front door, it would have been tempting to stay put, but we only had three days to explore the ranch and its more remote playas.
South of Santana, the small, steep arc of yellow sand at Playa Escondida feels desert-island remote—a good thing for the green turtles that come ashore to lay eggs in the sand. When we arrived the next morning with the resort's resident naturalist, Fredder, he showed us the white board used to record the nests and estimated hatch dates. The Nicaraguan government employs round-the-clock turtle-watchers to monitor nesting beaches along the Pacific coast and guard against poachers trying to nab eggs (local lore claims they're aphrodisiacs) during the 51-day incubation.
As we left, Fredder asked the turtle man to call him at the first sign of a hatch. We hadn't gotten more than 100 yards away when Fredder's cell phone rang. "They're hatching!" he exclaimed, turning on his heels and motioning for us to follow. Back at one of the sand pits, the turtle man held a small, black writhing newborn in his palm. It was hardly the size of my three-year-old's fist, and its eyes were almost entirely encrusted in sand. Fredder explained that as soon as they're born the baby turtles have to make their way to the ocean on their own (their mother has long since left the nest), which somehow imprints the beach's location into their turtle brain, ensuring they'll be able to find their way back in three to five years to lay their own eggs. That is, if they survive.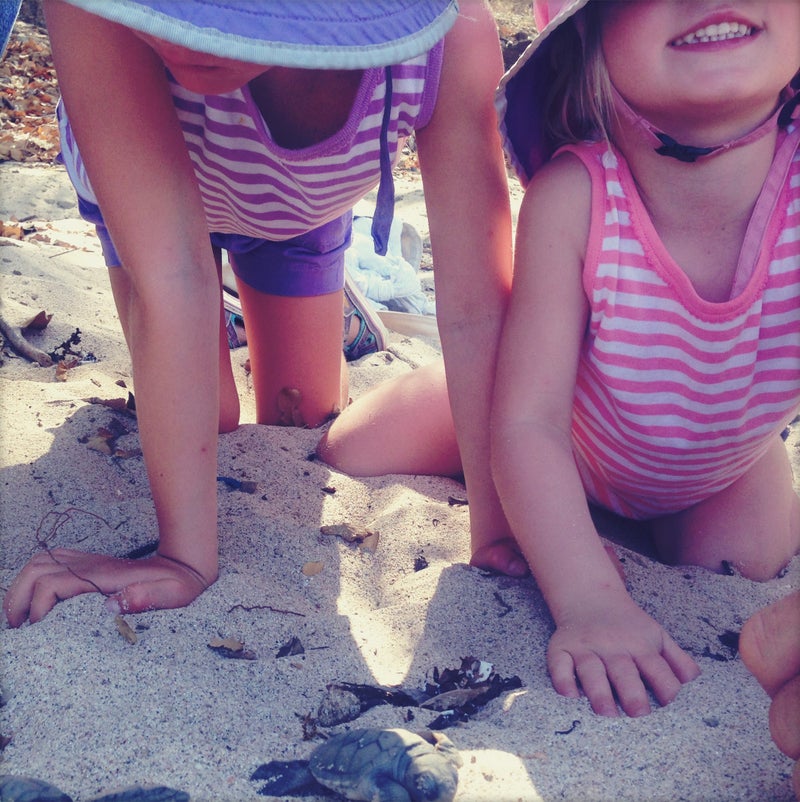 Within minutes, Fredder and the turtle man had plucked a couple of dozen tiny turtles from the pit, and they were already beginning to drag themselves toward the water, leaving what looked like miniature tire tracks in the sand. As he pulled more from the hole—there are often 80-100 per nest—he placed them gently in the girls's palms, where they fluttered like earthbound butterflies. The first turtle to reach the sea was tossed about in the waves at the water's edge, thrusting its head above the surface to breathe every so often, until at last it was carried out into the deep and disappeared into the turbulent surf. Back on the beach, the sand itself seemed to be shifting and rippling, alive with dozens of baby turtles crawling toward the light of the ocean—pure, animal instinct that left us nearly speechless.
It's hard to top the spectacle of new life being born before your eyes, but we came pretty close in our remaining time at Rancho Santana. We rode horses from the ranch's stables, along Playa Santana toward a jagged point of land called Magnific Rock, went tide-pooling along the jagged volcanic shelf in front of the beach club, ran sections of the ranch's 16-mile trail network, and spent a lot of quality time doing laps between playa and pool.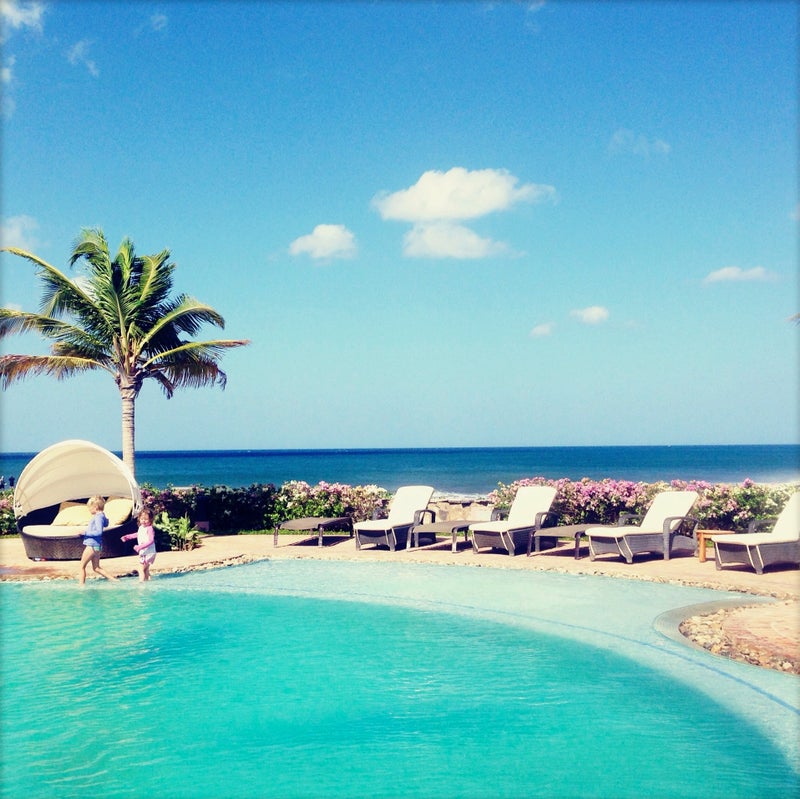 When it comes to surfing, Steve and I are opportunistic, lazy, and inexperienced. If there are boards on hand, and we can drag them straight from our front door across the sand to a low-stress, beginners' break, then we'll surf. But the break at Playa Santana looked fast and intimidating, and there were nearly always at least a dozen surfers bobbing on their boards, waiting to drop in—and just as many on shore, scoping the action in the simultaneously intent-yet-laid-back way that true surfers have. Clearly we had no business on that wave, so instead I watched the surfers watching the surf. Between sessions, tattooed, deeply-tanned twenty-somethings from southern California and Hawaii lazed in the pool and sprawled out in the shade of the canopied chaises that looked like hermit crab shells.
The breaks at and near Rancho Santana lure surfers from around the world, but at times it felt like everyone at the resort was American and that we'd stumbled into spring break in San Diego South. That's not necessarily a bad thing. Despite its groovy surfer vibe, especially during $5 margarita sunset happy hour, Rancho Santana also exudes a genuine, palpable sense of community, whether you're first-time visitors like we were, or more committed transplants who bought condos or built villas on the property.
By our second day there, we'd met families from North Carolina, Vermont, and New Mexico, who'd been drawn to the surf and gorgeous beaches, as well as full-time expats from Florida and Maryland, who loved it so much they'd moved down for good, with kids in tow. Rancho Santana is one of the only resort developments in Nicaragua with its own school, a sweet, two-room schoolhouse, next to the organic garden and just behind the beach.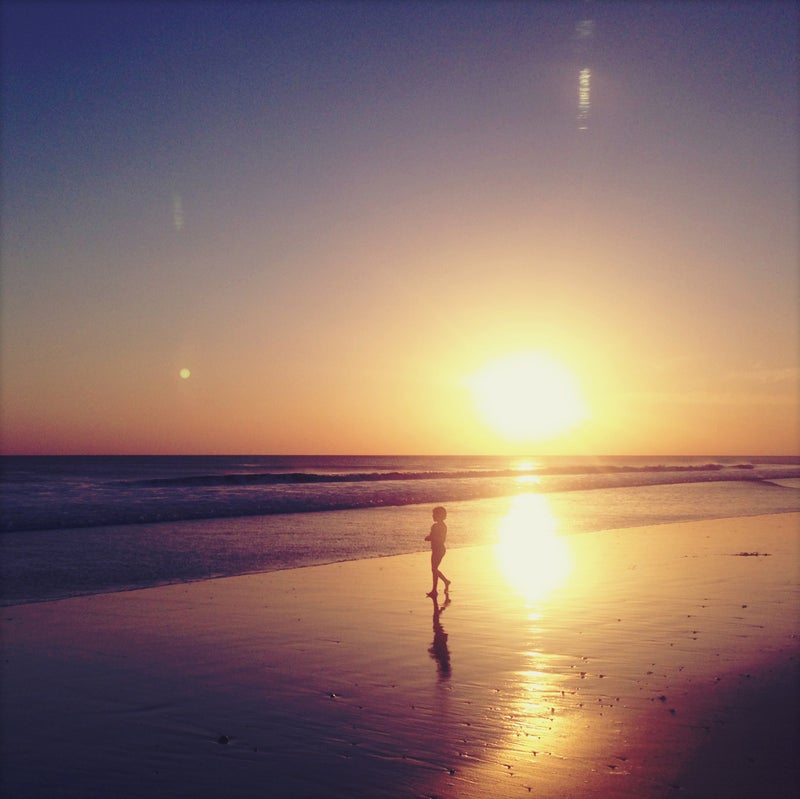 On Saturday night, our last in Nicaragua, Steve and I dropped Pippa and Maisy off at school for the weekly kid's night out, where $15 each bought them dinner, a movie, and four hours of babysitting—like much of Nicaragua, a pretty great deal. Steve and I had been having so much fun with the girls all week that we didn't need the break, but they were clamoring to play with their new friends, so we obliged and headed off to a lobster-and-steak dinner at a gorgeous new villa overlooking Playa Escondida.
It was a fitting end to a nearly perfect Nicaragua family beach adventure. At three-and-a-half and five-and-a-half, our girls are old enough that we don't have to watch them constantly or shadow their every move; increasingly independent, they sought out children wherever we went and were game for almost everything Nica threw their way: tortilla-making, cow-milking, chicken-petting, turtle-birthing, hermit crab racing, horseback riding, even napping through their first earthquake. And after five years of lugging around a crazy mountain of gear—diapers and car seats and baby carriers and portable cribs—this time we got by with a couple of suitcases and booster seats. If one way to measure relaxation is by how many books you read while on a trip, then in Nica—where I notched a personal best of three-and-a-half—I really kicked back. For the first time since becoming parents, we felt like we'd had a true vacation.
More than that, though, in ten days we saw just enough of Nicaraguan culture to feel as though we'd actually left the U.S., and leave us wanting more—not always an easy feat on a beach trip. The girls are still too young to fully grasp the poverty that grips most of the country, but like the wilderness raft trips we've taken since they were babies, I like to think that exposure at any age becomes part of their subconscious, another link in a chain of memories that turns curious, engaged little girls into true travelers. Despite our doubts at the outset, from the moment we arrived, Nica delivered just the right dose of adventure, and then some. Earthquake and all. 
Trending on Outside Online