The One Thing That Can Make Screen Time for Kids Healthy
Nature documentaries offer the chance to teach your kids about the beauty and diversity of our planet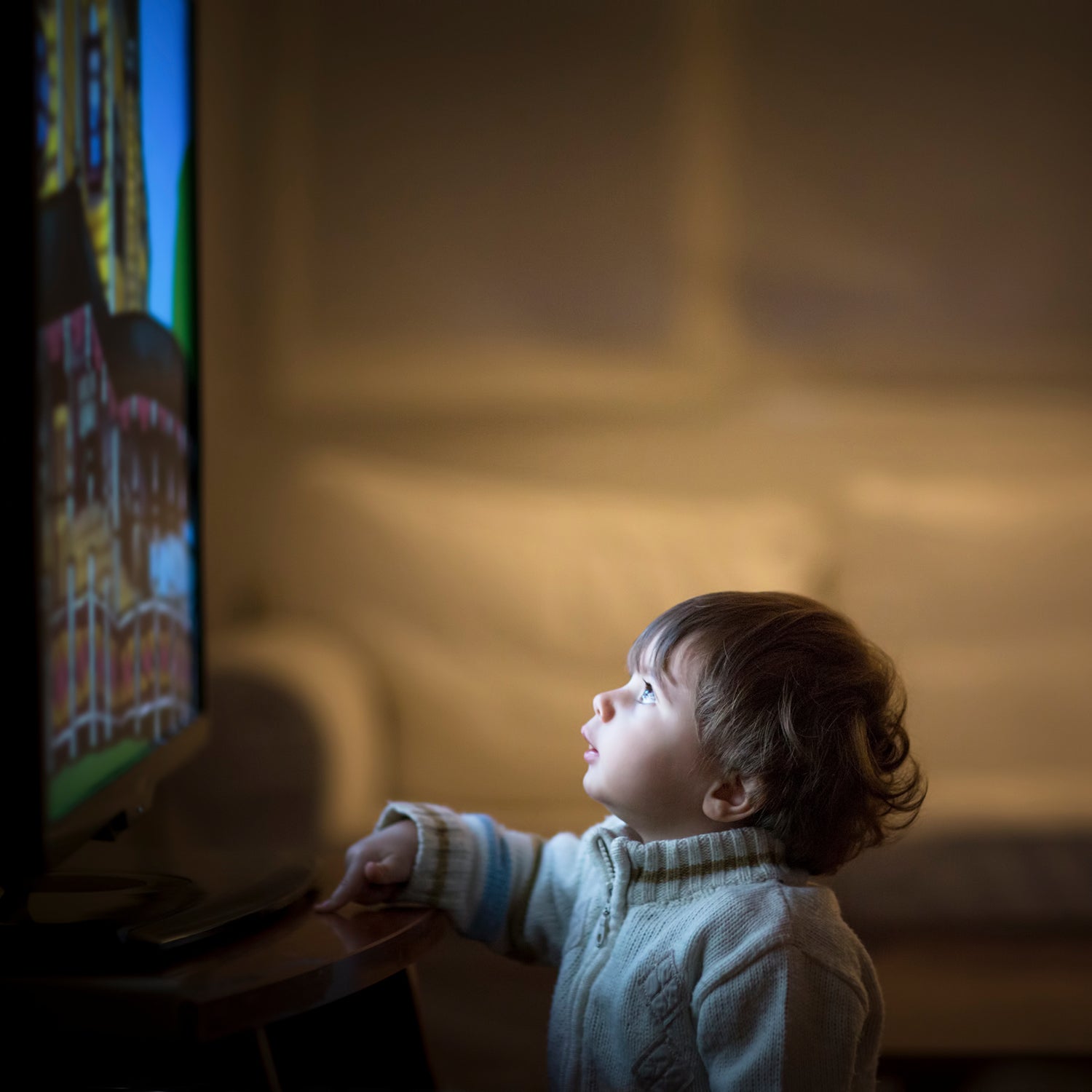 Nasos Zovoilis/Stocksy(Photo)
Heading out the door? Read this article on the new Outside+ app available now on iOS devices for members! Download the app.
By now you've probably heard the unsettling statistics that some preschoolers spend an average of four hours a day watching television or other forms of digital screens, and school-age kids watch a staggering seven. According to pediatricians and psychologists, too much screen time wreaks havoc on young developing brains: it can diminish their ability to concentrate, develop empathy, and read social cues, as well as limit their vocabulary.
But we live in a digital world, and as tempting as it sometimes is to hurl the iPad out the window, it's our job as parents to teach the first generation of digital natives how to use screens responsibly. Our daughters, ages six and eight, are allowed to watch one hour on Saturday and Sunday mornings (as well as the occasional current events broadcast at our discretion and reruns of Little House on the Prairie at their friends' house). Lately they've been glued to the wildlife cartoon series Wild Krats, starring two goofy brothers who teach random yet impressive facts about crocodiles and koalas and the lifespan of badgers.
The U.S. debut of the BBC's Planet Earth II on February 18 makes another convincing case for judicious screen time. Conceived in 2006 by the British wildlife producer Sir David Attenborough, Planet Earth wowed TV audiences as the first natural history series to be filmed entirely in high definition. Ten years later, the technology and ambition has only continued to evolve. Planet Earth II travels through all seven continents, from the Galapagos and Indonesia in episode one ("Islands") to the hypoxic heights of the French Alps and Mount Everest in episode two ("Mountains").
In the UK, where the series launched last November, the first three episodes drew upwards of 12 million viewers and saw a surprising spike in younger viewers—1.5 million between the ages of 16 and 34. This raises a curious question: can the very screens that threaten to disconnect our children from the natural world bring them closer to it? Attenborough, now 90, thinks so. In an interview he gave to the Guardian, Attenborough attributed the increase in young viewers to their "reconnecting with a planet whose beauty is blemished and whose health is failing."
Yet some argue that Planet Earth II doesn't go far enough to push this point. Rival BBC producers claim that the six episodes, with their close-up cinematography shot almost from the animals' point of view and dramatic musical scores from German composer Hans Zimmer, gloss over the growing threat of mass extinction. While filming on the Eurasian steppe in Kazakhstan, producers of the third episode, "Grasslands," witnessed the death of 150,000 antelopes that were ravaged by a fast-spreading disease across their calving grounds.
That doesn't mean the series isn't inspiring. Yes, our children need more outdoor free play, but in the early weekend hours, when you need more sleep, an hour of awe from our own Planet Earth is a no-brainer: from monkeys swinging effortlessly between branches to a giraffe kicking up dust across the savannah to penguins plunging into a roiling sea, the footage is mesmerizing, transportive, and ultimately cautionary.
Lead Photo: Nasos Zovoilis/Stocksy