Young Blood: 8 Rising Stars Under 15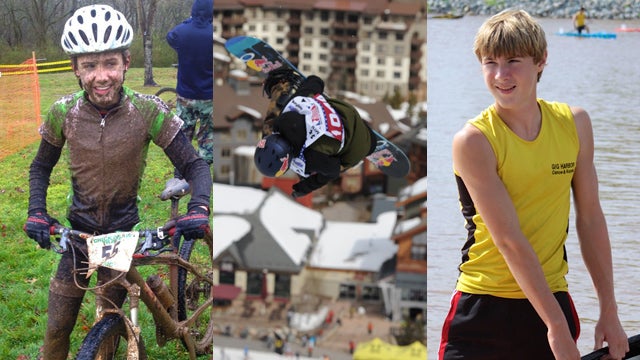 Heading out the door? Read this article on the new Outside+ app available now on iOS devices for members! Download the app.
From triathlon to snowboarding, these kids will kick your adult ass:
Nik Baden
Mirko Caballero
Kyle Field
Jorge Munoz Jr.
Darr Smith
Jameson Simms
Colby Stevenson
Young Blood: Nik Baden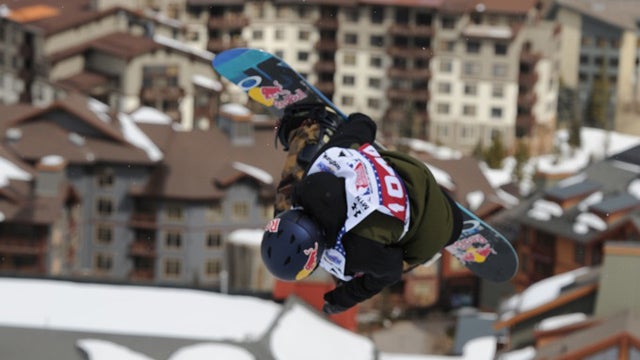 AGE: 15
SPORT: Snowboarding
"I'm on my way to New Zealand to go snowboard," USASA snowboard team member Nik Baden says into the phone. "I might lose service in like 15 minutes."
The jet-setting 15-year-old was en route to Cardrona Alpine resort for the World Cup, where he competed in slope style on August 19. "I feel really ready, really confident," he says. "It should be a really competitive field—most of the best riders. I'm definitely a little bit nervous, but it should be good."
Baden already has more than a decade of snowboard experience under his belt; he started snowboarding on his fourth birthday. "I learned it pretty quick," he says of that day on Mount Warner, in Steamboat, Colorado. "I definitely struggle with different things, but usually there's not one thing in particular that's really hard to do."
That's probably because Baden practices just about every day—if not on a snowboard, then in some other capacity. "I like to skateboard and jump on the tramp and bike and do lots of different training," he says.
Hopefully all that training pays off, not just at the World Cup but further down the road. "For the next season, my goal is just to compete with the best guys and be competitive with them," he says. "Whether that means making the Olympic team or not, I'm going to be happy either way."
Fellow snowboarder and 2014 Olympic hopeful Benji Farrow is optimistic, though, calling Baden's cad double 12 the "best in the game for sure." Check it out here.
Young Blood: Mirko Caballero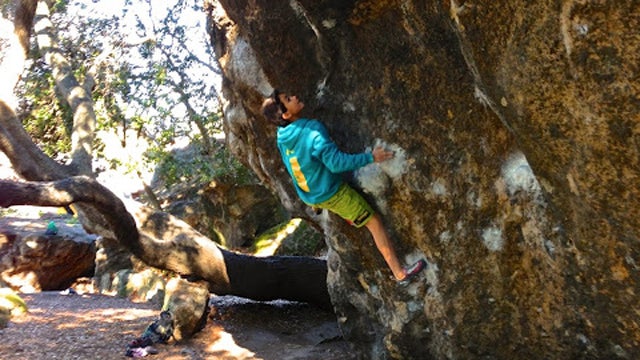 AGE: 12
SPORT: Climbing
"I got into climbing mostly because everyone in my family was already climbing, even before I was born," says 12-year-old Mirko Caballero. "I guess you could say I was born in the gym."
The thee-time national champion in bouldering is quick to note, however, that he didn't get serious about climbing until much later—at the ripe old age 7, after a stint as a gymnast, during which he developed good core strength and flexibility.
By age 9, Los Gatos-based Caballero sent his first V10, and the following year sent 20 V8 to V11 problems and his first 5.13a. He's been a member of the U.S. National Team since 2010, and was named national champion in both bouldering (2011, 2012, 2013), and speed (2011, 2012). Earlier this year he took first in the advanced youth category at the Hueco Rock Rodeo.
Caballero, who emailed Outside while bouldering Magic Wood in Switzerland, says his immediate goals are to better his technique and pure power. "In the past year my power has gotten much better, but I would like to progress even further," he says. "I like to push myself into harder and harder climbs all the time."
He's also branched out from bouldering to sport climbing. "I even tried some big wall climbing in Yosemite this spring," he says, recognizing that he's lucky to have supportive parents who allow her to travel. "I've climbed in lots of amazing crags in the USA and Europe, but I really hope I can go to South Africa and Australia soon. There are so many amazing places to climb!"
Follow him at @MirkoCaballero or at mirkocaballero.com.
Young Blood: Grayson Campbell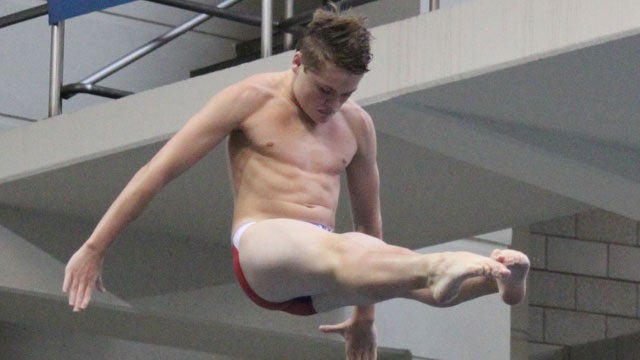 AGE: 15
SPORT: Diving
"I was 7 when I first started diving," remembers springboard specialist Grayson Campbell. " I used to just throw myself off the diving board, but my mom didn't want me to hurt myself, so she put me in lessons."
Campbell says his favorite thing about the sport is competition because "it's where you can show what you've learned all year long, and it brings out the best in your diving."
After winning a slew of national titles, Campbell made finals at Junior Worlds in Australia in 2012. Earlier this year he won silver in synchro at the Puerto Rico Grand Prix. Most recently, Campbell won the 1-meter and 3-meter events at Junior Nationals in early August, which qualified him to represent the U.S. at the Junior Pan Am Diving Championships in Tucson in September. After that? "I'd like to make a senior World Championship team and go to the Olympics," says the 5-foot-5 Virginia native. "That's the highest level you can compete in diving."  
But in the meantime, drivers beware. "Officially have my permit," Campbell tweeted on July 29. Follow him at @gmcampbell1.
Young Blood: Kyle Field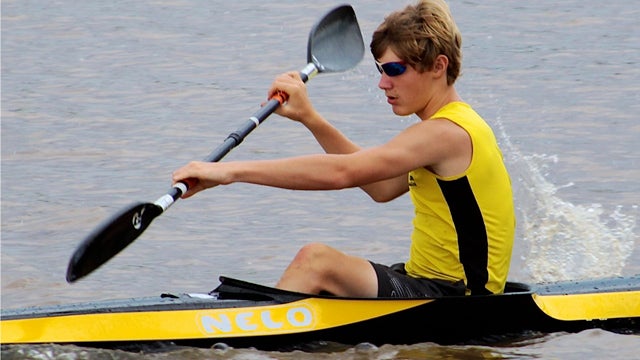 AGE: 13
SPORT: Kayaking
Kyle Field began kayaking when he was 8. Five years later, he's a member of the Gig Harbor Canoe & Kayak Racing Team, which just won the national championships in Oklahoma City. Field, whose competition was mostly older than him, won the 200-meter Bantam race. He says the event was his best race to date. "He was a favorite for the 1,000-meter race as well, although a storm destroyed the venue the evening before his race," says his mother, Lynnette Field.
Keeping up with the older kids has never been a problem for Field. In fact, that's what motivates him to go faster. "It is fun to compete with my older friends, seeing if I can stay up with them," says the Washington native. "I have a great group of friends who I really appreciate. "
Field trains year-round. "I have to train in the cold and rain," he says. "Sometimes this is fun, sometimes it is hard." Field hopes his dedication will pay off in the long run. "My long-term goals are to race at Junior Worlds and then at the Olympics," he says. "I've seen my brother and friends achieve some of these things, and I know I can do it, too."
Young Blood: Jorge Munoz Jr.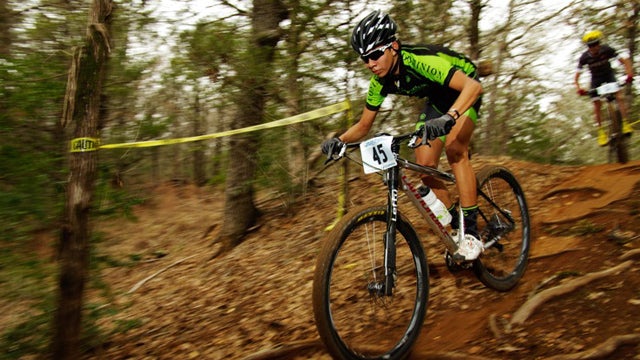 AGE: 16
SPORT: Mountain Biking
In 2012, as a 15-year-old, Munoz won the Sun and Ski Texas Mountain Bike State Championship. Earlier this year, the freshman from Laredo, Texas, placed second in the 2013 USA Cycling Cross-Country MTB Nationals. He's also the 2013 varsity boys' state mountain bike champion. "He won most of our races by a solid two minutes," says Vance McMurry, executive director of the Texas High School Mountain Bike League. "Jorge is one of those young men that you can see has the gift to be a professional athlete."
Which is good, because that's the path Munoz intends to go down, especially after being invited to USA Cycling's development camp this summer at the U.S. Olympic Training Center in Colorado Springs. "I want to get faster, I want to go somewhere big in this sport, I want to make it to the professional league," says Munoz, who's been riding since age five.
In the meantime, though, he's quite content having "as much fun as possible on the bike" and training up to 20 hours a week, depending on the time of year. And surprisingly, the Texas flatlander says his specialty is climbing. "There isn't much climbing in Laredo—we're only 400 feet above sea level—but I'm not too bad at it," he admits. "There's a lot of wind here, so when you're going really hard, it's a similar resistance."
Young Blood: Darr Smith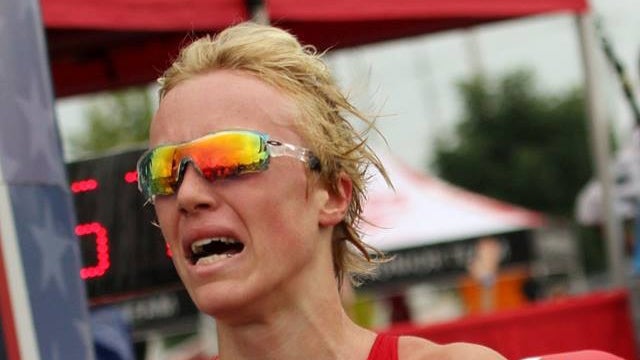 AGE: 15
SPORT: Triathlon
"My life without braces is ending," Darr Smith tweeted on August 6. "The braces go on today."
Let's hope that little bit of extra metal doesn't slow him down—the 15-year-old Atlanta resident has a reputation to maintain. He's a two-time USA Triathlon Youth Elite Champion. He claimed his second title earlier this month by edging out rival Austin Hindman in the finish chute after a 375-meter swim, 10K bike and 2.5K run. "He actually outsprinted his competition this year and last year," says Lindsay Wyskowski, communications manager for USA Triathlon.
Smith only started triathlon in 2009 at age 11. "I am blessed as a decent athlete and grew up swimming on a summer league team and playing high level competitive soccer," he remembers. "So when I started triathlon, I was a decent swimmer and runner. I have grown to love the bike."
That first year, Smith placed fifth at nationals in Tucson, Arizona. "From that day on I was hooked," he says. "I got serious with my training in 2012 when I stopped select soccer."
Since then, Smith has gone on to win race after race, including the Blalock Lakes Triathlon and the Buster Britton Triathlon, which were only a week apart this past June. And what's next? "I would love to be able to represent the U.S. in World Cup elite races and my dream is the Olympics."
Smith's family is encouraging of his dreams. "My younger brother always talks smack to motivate me," he says. Which is sometime necessary before a race even starts: Smith's least favorite thing about triathlon is cold water early in the morning.
Follow him at @DarrSmith98.
Young Blood: Jameson Simms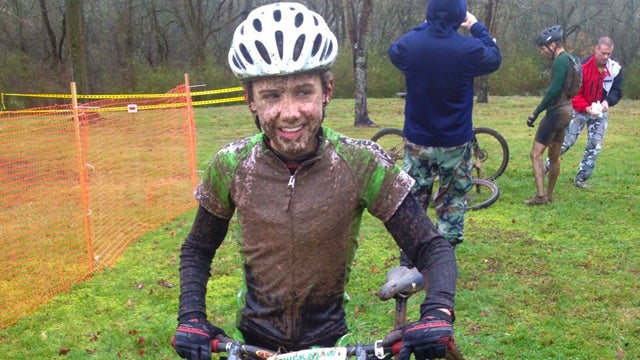 AGE: 14
SPORT: Cycling
Jameson Simms has been riding bikes for half his life. "I began mountain biking at the age of seven with my family," he remembers. "We started biking at Montgomery Bell State Park; at first the terrain was tough, but my dad never let me give up."
As those 20 miles around the Tennessee park became easier, Simms, then 10 years old, decided he wanted to start racing. Again, his dad played a motivating role, taking him out on 60-mile gravel grinders on a 'cross bike.
By 13, Simms was training more than 100 miles per week and racing road bikes for his local bike shop team. This year, he's completed about 30 races to date, including the Tennessee state championships, in which he won the TBRA Jr 10-14 road and mountain races. He also competed in USA Cycling Junior Road Nationals and plans to race this fall with the Tennessee High School Cycling League.
"I hope to race bikes at the collegiate level," he says. "And maybe pro level one day; my goal is just to keep riding and see how far it takes me."
Young Blood: Colby Stevenson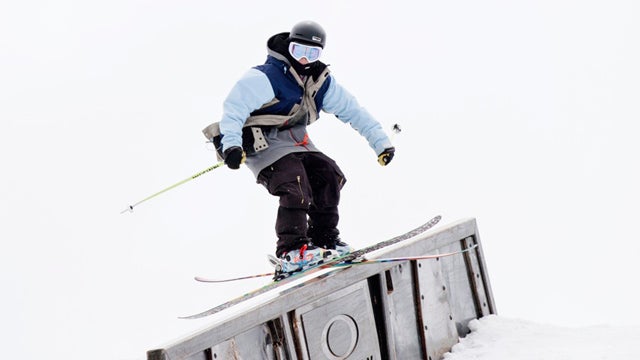 AGE: 15
SPORT: Freeskiing
"My parents were the reason I began skiing," says Park City resident Colby Stevenson. "They loved it enough to start me very young; the first time I ever skied was when I was 14 months old—I had just barely learned to walk."
Thirteen years later, Stevenson—now a known name on the U.S. Revolution Tour circuit—is a member of the U.S. Freeski Rookie Team. "Freeskiing consists of two events: slopestyle and halfpipe," Stevenson explains. "I would say I specialized in slopestyle mostly because that's what I enjoy most, therefore I work harder at it and have more fun."
So far, Stevenson's hard work earned him a top-ten finish at the Dumont Cup. "I came in seventh place against all the pro skiers I have idolized since I started freeskiing," he says.
Stevenson hopes to eventually compete in the XGames and qualify for the Olympics. "I want to make a name for myself in the freeski community," he says. "Going to the Olympics has been my dream since I was little, and this coming year is the first year that my sport is in the Olympics."