5 Gifts for the Adventure Junkie with Everything
Heading out the door? Read this article on the new Outside+ app available now on iOS devices for members! Download the app.
Presenting a handful of gift ideas, from $8 sure things to four-figure vacations for the friend with everything.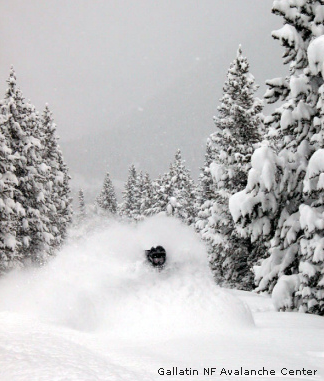 A Winter Refresher
For the backcountry skier that has everything. Fat skis with ultralight Dynafit bindings. New goggles, a cool-looking helmet, and all the avalanche safety gear. If he's really motivated and safety conscious, he might practice with his beacon on a regular basis. But if he's like the rest of us, and it's been awhile since we took an avalanche safety course, he'd probably benefit tremendously from a refresher course, which are usually a day long and cost from $75-$155. Find one in your state at avalanche.org.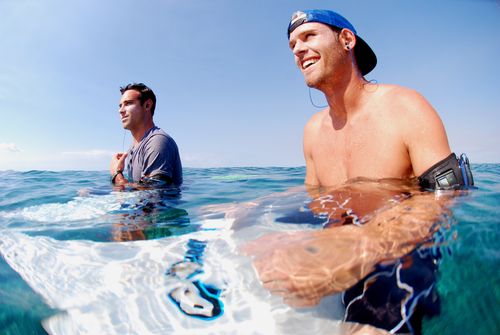 Amphibx Waterproof Armband
There's always hesitation about putting any expensive piece of technology inside of a waterproof casing, but when it's a smartphone with all your earthly contacts or an mp3 with all of your guilty-pleasure 70s soft rock, the anxiety can reach a new level.The Amphibx ($79.99) will put at least some of that worry to rest. We know, some of you are going to instantly retort, "You shouldn't have your phone or mp3 in the water on an adventure." Fine for you, but if someone spends entire days in the drink, shouldn't he at least have the option? The band's 100% water-tight construction will protect an iPhone, classic iPod, or larger mp3. (Check out the specs before you buy. Larger phones, like the Droid, won't easily fit in the case.) It can be strapped to an arm, or attached at the waist with an extra accessory ($29.99). Don't worry. If it falls off, it will float.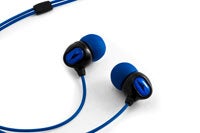 H2O Audio puts out a variety of waterproof headphones that work with the band. All in all, the case is a bit bulky. But the point here is to sacrifice a little bit of ease and comfort for an instant muse that inspires your favorite waterman to tackle that next wave or swim that extra half-mile.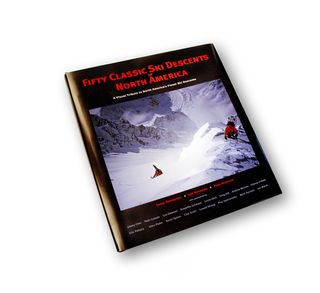 Fifty Classic Ski Descents of North America
Eventually the snow melts in the lower 48 and it becomes summer. If there's a diehard skier in your life—stocked with gear and passes and avalanche safety knowledge—you'll want to give them something that works all year round. This 201-page, coffee table book ($60), by Chris Davenport, Art Burrows, and Penn Newhard, features full color spreads of the continent's best descents, from Baffin Island to Mount Saint Elias. Icons like Jimmy Chin and Greg Hill chime in too, offering plenty of page-turning advice and inspiration for that next great trip.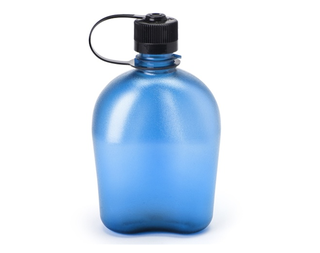 Nalgene Oasis
Water bottle companies send us a ton of fancy new water bottles every year. New models from Nalgene—all bpa free—offer the traditional sizes with some crazy new tops. The Multidrink has a screw off top, a straw with a leakproof lock, and a flow regulator. The OTF, has a one-handed pop-off top with a pivoting lock. That's all great, but I like my water bottles like the rest of my gear, tough, easy-to-clean and easy-to-figure-out. The Oasis ($8.20) is shaped like a canteen, has a big-mouth that can accommodate ice cubes, and has a screw off top for easy access. It's the perfect gift for someone who needs to be weaned off that old, affectionately-stickered, bpa-spiked bottle.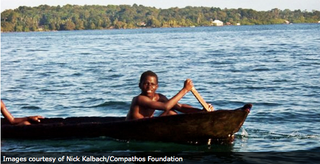 The Outside Adventure Film School – In Panama
This sounds like self-promotion, and I guess it is, but I attended this school when it was still called the Serac Adventure Film School. It was one of the best vacations/learning experiences I've ever had. Each school is packed with adventure junkies, knowledgeable staff (award winning director Michael Brown and crew), and plenty of options for filming. Case in point, the Panama edition, a nine-day kayaking trip down the Cangandi River—with stops to visit tribal leaders and Smithsonian scientists—on the way to arriving at the welcoming white sands and surf of the Caribbean. March 13 – 20, $3,500 (+$975 if you want to take a post-production course in Boulder, CO)
–Joe Spring
@joespring
Trending on Outside Online