6 Hot Summer Reads for 2012
Brainy books can be just as gripping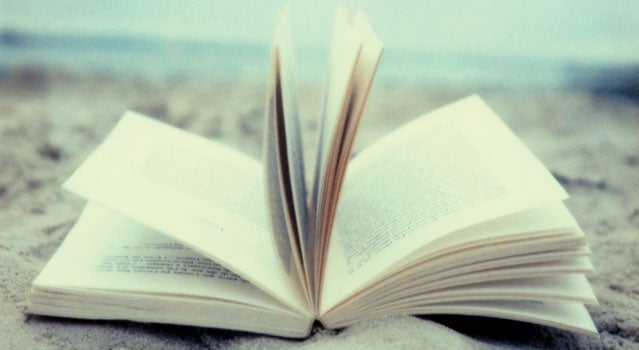 Heading out the door? Read this article on the new Outside+ app available now on iOS devices for members! Download the app.
Summer isn't just for easy beach reads. Pick up any one of these intelligently written books for a change; you won't be able to put it down.
Hot Reads for Summer 2012: Road Warriors
An old master and a new voice add to the travel-lit canon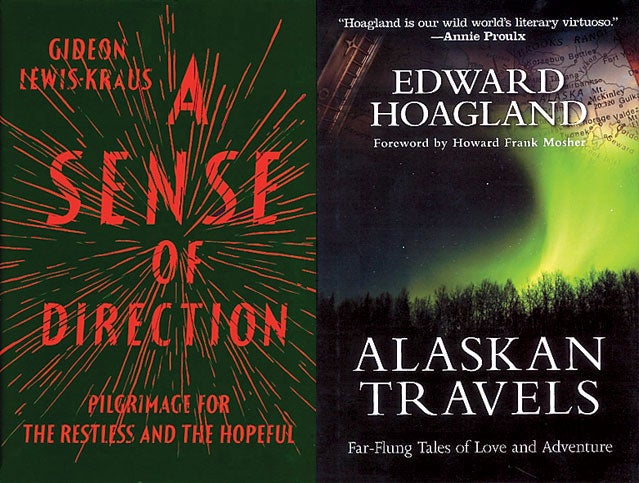 From Thoreau to Theroux, lighting out for the territory is a time-honored tradition in American literature—the writer setting off into a boundless landscape as backdrop for an inner quest of self-discovery. Few have mined that vein as deeply as Edward Hoagland. At 79, he is the author of some 20 books spanning a half-century of wandering. His latest, Alaskan Travels: Far-Flung Tales of Love and Adventure (Skyhorse, $23), is a hauntingly lyrical look back at a joint midlife love affair—with both the "national dreamscape" of 1980s Alaska and the sensual public-health nurse who drew him there. Hoagland's pre-Palin Alaska is "a destination created out of anger and quests," full of outcasts and fortune seekers mixing with an indigenous population struggling against a fast-changing world. Fur-trapping hippies, boomtown realtors, jail-breaking Eskimos, amputee Vietnam vets on snowmobiles—Hoagland gathers their stories as if laying in stores against the Arctic winter. He tries to understand what has drawn them all—himself foremost—to fall for a land of "entrenched savageries" so harsh that "the very snow emitted strange, pained, squeaky sounds underfoot, as if suffering too." This is Alaska before the state's frontier spirit became a pop-cultural product. The result is too dark and sharply etched to be nostalgic, but it manages to bear the sadness of a vanishing place on every page. 
For a younger generation of writers, raised in a world circumscribed by Facebook and Lonely Planet, the existential allure of travel still holds, but its rewards seem more fleeting than ever. In A Sense of Direction: Pilgrimage for the Restless and the Hopeful (Riverhead, $27), essayist Gideon Lewis-Kraus finds himself mired in a postcollegiate bohemian haze of art parties and dive bars in Berlin. Tortured by his absolute, paralyzing freedom, he and a friend—Outside contributor Tom Bissell—make a fateful (read: inebriated) decision to walk the 500-mile pilgrimage route of Spain's El Camino de Santiago. He will exchange directionless choice for "pointless direction." This is no saccharine pop-philosophy conceit, though: Lewis-Kraus is a skeptically inquisitive narrator, with a sharp eye for the slapstick agonies and gonzo seekers of the Camino, and his wit and empathy keep him attuned to the ironies and epiphanies of the long walk. Modern pilgrimage, he writes, "isn't about freedom from restraint but freedom via restraint." The pilgrim bug leads him to other routes around the globe, and the result is an often hilarious and ultimately moving perambulation toward an idea of what it means to be a traveler—and a person—in the modern age.
Hot Reads for Summer 2012: Power Brokers
Two new books tackle the energy crisis from very different angles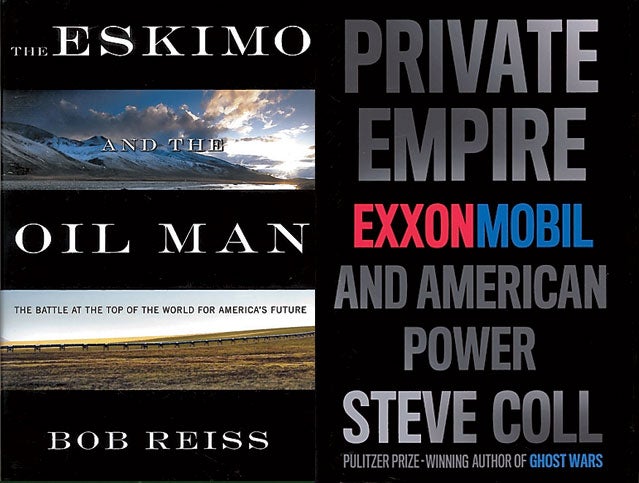 WHEN SUMMER hits and gas prices shoot up along with the temperature and we all wonder why, books about oil become required reading. Steve Coll's sprawling, Tolstoyan Private Empire: ExxonMobil and American Power (Penguin Press, $36), begins with one oil spill, the Valdez, and ends with another one 21 years later, Deepwater Horizon. In between, there is everything else: the fall of the Soviet Union, the long reign of Exxon CEO Lee "Iron Ass" Raymond, the company's campaign against climate science, small wars in Indonesia and Nigeria, dodgy deals in Equatorial Guinea, Chad, and Russia, the invasion of Iraq, Exxon's use of SEC-defying accounting, its record profits, its billion-dollar political donations, its embrace of tar sands, its embrace of fracking, and, always, its unyielding dedication to the "Exxon way." Its way, that is, or the highway. There is no reason a 600-page book about an oil company should be this gripping, but it is. Coll and his researchers interviewed more than 450 people; he traveled to Alaska, the Sahel, the Niger Delta, and the Middle East; the pace never relents. "We need to face some facts," says Lou Noto of Mobil, a company eventually swallowed by a hungry Exxon, in what will serve as Private Empire's guiding passage. "The world has changed. The easy things are behind us. The easy oil, the easy cost savings—they're done." Everything here flows, or doesn't, from that. 
If Exxon once famously denied climate change, its rival Royal Dutch Shell has embraced it: since 2005, Shell has spent $3.5 billion in an attempt to tap northernmost Alaska's melting Beaufort and Chukchi seas. This is the subject of Outside contributor Bob Reiss's The Eskimo and the Oil Man: The Battle at the Top of the World for America's Future (Business Plus, $28), which focuses on the Inupiat mayor of the North Slope Borough and the Shell executive sent to win him over. The book is well timed—drilling may finally begin this summer—but is quieter than Coll's. Reiss shows the most outrage not over the collapsing Arctic environment, not over the resource curse that Coll describes so well. What he's angriest about, after watching Shell's man and the mayor reach a pro-exploration détente, is governmental red tape. If drilling is inevitable in the Alaskan Arctic, we may as well streamline it. This makes his book one about process, while Private Empire is about power. In the end, Reiss writes, what makes America great is compromise. The story of Exxon—whatever one thinks about the corporation itself—suggests the opposite.
Hot Reads for Summer 2012: Young Men Vs. Wild
Green protagonists grapple with harsh landscapes in the summer's best fiction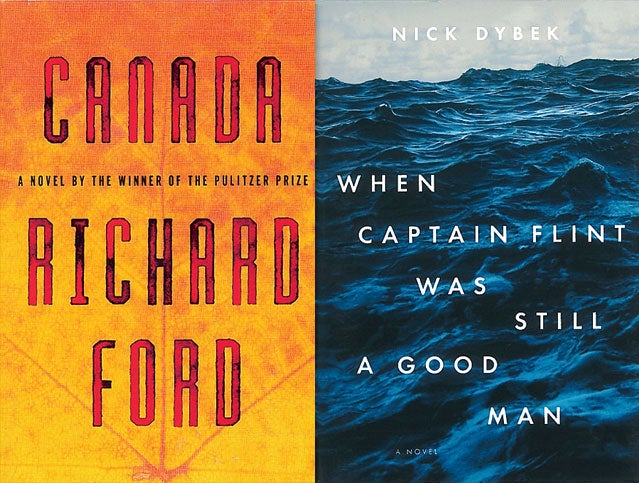 The season's standout novels—one from a rookie and the other from a veteran man of letters—concern young males knocked loose to come of age in the northern wilds. Both are set in weathered, isolated places in the pre-Internet age, and the landscapes don't let the teenage protagonists mature without tragedy. Nick Dybek, son of noted novelist Stuart, debuts with When Captain Flint Was Still a Good Man (Riverhead, $27). It's 1986, and 14-year-old Cal Bollings, too young to accompany his captain father to the Alaskan crab fisheries, stays home in the village of Loyalty Island, Washington, with his flighty mother. The local fisheries have been exhausted, and the crabbers are increasingly dependent upon bigger boats owned by one man, John Gaunt. When Gaunt dies and leaves the fleet to his only son, the town's livelihood is threatened. Cal is caught in a game of deadliest catch after he overhears the fishermen plotting the heir's disappearance at sea. Dybek can paint a salty landscape—"Loyalty Island was the stink of herring, nickel paint, and kelp rotting"—but it's the fast whirlpool of lies, murder, and moral dilemma that drives the book. 
In Canada (Ecco, $27), Pulitzer Prize winner Richard Ford ventures to the far north to deliver the finest book of his career. No special effects here—bank robbery and murder are foretold on the first page—just overcast realism rendered in clean prose. It's the early sixties in Great Falls, Montana, when Dell Parsons, 15, watches his father, a de-winged bombardier, run afoul of beef-rustling Cree Indians. Soon after, Parsons's parents rob a North Dakota bank and are sent to prison. Dell is smuggled to Partreau, a ghost town on the Saskatchewan wheat veldt, and taken under the wing of Charley Quarters, a lipstick-wearing goose-hunting guide. Their employer is Arthur Remlinger, a hotel owner who caters booze and girls to the hunters and who poses as Dell's surrogate uncle. The action comes to a head when two shady characters from Remlinger's past come for him and Dell has to choose sides. "If you say he should never have brought me there that night, that he changed if not the course of my life, then at least the nature of it … if you say these things, you would be correct," Dell narrates. "Things happen when people are not where they belong, and the world moves forward and back by that principle." Both novels culminate in murder, but Dell's choice is far more devastating; Ford's narrator, like the author himself, has the wisdom of a half-century of reflection.