7 Questions with Anthony Bourdain
Heading out the door? Read this article on the new Outside+ app available now on iOS devices for members! Download the app.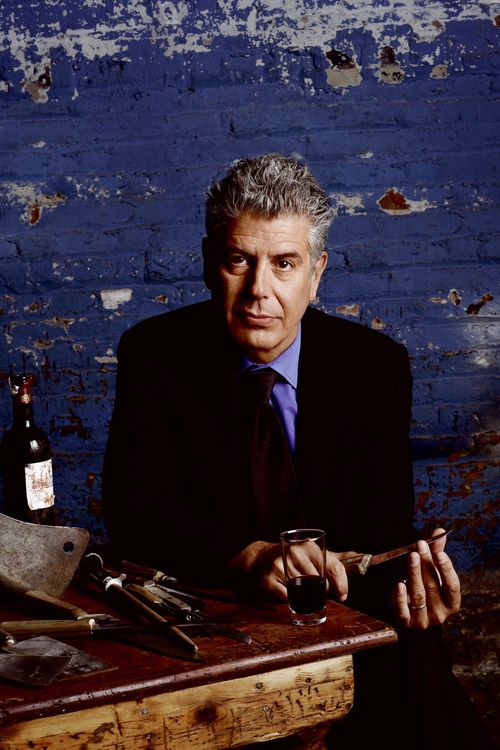 Anthony Bourdain's new book is Medium Raw.

What's more difficult—writing orcooking?
Cooking is physical, which is why I havefeelings of self-loathing and guilt about the way things are going for me. Itdoesn't feel like work. After work, you hurt at the end of the day. Try 28years in a kitchen. Deep inside myself, work will alwaysbe sweaty and slaving over a stove in the middle of a rush. Writing is donewhile seated. It's not a team sport. There are no quantifiable stats forsuccess or failure. Or fewer and less rigid ones. It irritates me when writers talk about how difficultwriting is. Try working a busy fish station in a 300-seat-restaurant. Try ricefarming for a while and then complain about writer's block.

Eating oysters as a child at sea inspired your love for all things gastronomical. Is raw food best served in the wild?
I'm not an outdoorsy guy. For me, a good weekend does notinvolve being dirty or sleeping on the ground. But we do that a fair amount forwork because there's no other option. Staying with a local tribe in a Liberianprovince, the Iban in Borneo, or Sami of northern Sweden, that's where yousleep. You're camping. When you stay with indigenous people in the Darién Gap,there's not a Ramada Inn down the road. I like a comfortable thread-count asmuch as the next guy, but that's not always an option.

Well, uh, if you did go camping, what would be over the fire?
Wild boar. Ilike wild game. That would be appropriate and delicious. And a true good bottle ofred wine. I camp Jim Harrison style, you know? A really expensivebottle of Cotes du Rhone and something somebody shot nearby recently.

You're a music fan. What would be the food equivalent forThe Stooges?
Steak tartar.

Aerosmith?
Red M&Ms.

Snoop Dogg?
Gin and juice.

Abba?
Shit on a stick. Or rotten candy.
To listen to a longer version of the interview, click on the podcast below.
Download 7 Questions with Anthony Bourdain Podcast
–Stayton Bonner