The 'Alone' Finale Left Us Feeling Heartbroken
Season nine became a starvation contest, and the cast member who could conserve the most calories won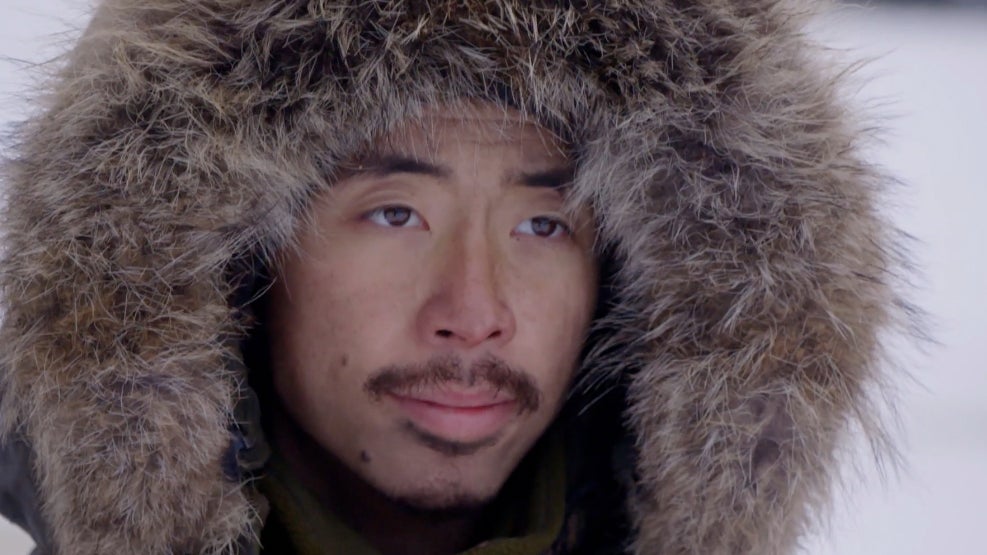 Heading out the door? Read this article on the new Outside+ app available now on iOS devices for members! Download the app.
Amidst all of my talk of beaver hunting, yurt construction, and teary-eyed moments of wilderness catharsis, I sometimes forget that Alone is, indeed, a competition. And, similar to a football game or a roller derby match, the outcome of Alone can occasionally feel devastating, akin to seeing your team lose in overtime on a last-second score.
Spoilers ahead. Such is the case with season nine, which wrapped up its final episode on Thursday night. After 65 days in the wilds of Labrador, just two extremely worthy finalists remained: Juan Pablo Quiñonez, a 30-year-old Mexican native living in Manitoba, and Karie Lee Knoke, a 57-year-old wilderness teacher from Idaho. Last week I wrote about my affection for Knoke, so you can guess who I was rooting for as the hourlong episode reached its zenith.
I cannot lie: I got extremely verklempt as I watched Knoke phone rescuers and tap out on day 75. I truly wanted her to win. I drew inspiration from watching Knoke approach hunger and cold with a positive and upbeat attitude. And I really wanted Knoke to become the first female champion in the show's nine-year run.
While I was bummed, I wasn't altogether surprised. As has happened before, this Alone season became a game of starvation—frigid temperatures and snow chased the critters away and covered up the edible plants. When this occurred, I predicted that Quiñonez' 30-year-old body was likely to handle malnutrition and extreme calorie deficit better than Knoke's 57-year-old one. I was right. But as I watched Knoke gradually decline under the harsh conditions, I felt kind of queasy. I love watching Alone for the scenes of hunting and shelter construction, and every season I am dazzled by the contestants and their backstories. But I don't care for the test of starvation that sometimes crowns the eventual champion. It feels cruel.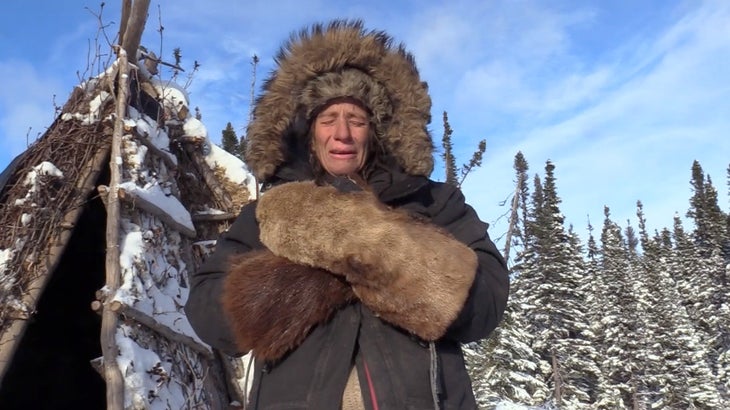 Not all winners starve themselves to glory. Jordan Jonas, the season six champion, and Roland Welker, the winner of season seven, could probably still be living comfortably on the banks of Canada's Great Slave Lake had they not gone home to spend their prize cash.
By contrast, Sam Larson of Nebraska won season 5 in Mongolia by curling up in his shelter and sleeping each day away while not eating. That strategy, while successful, made for lousy TV. Not to knock Quiñonez, who proved himself to be a highly capable survivalist throughout season nine. But he also won by shutting things down and going hungry. While Knoke and contestant Teimojin Tan of Montreal were still hunting squirrels and foraging, Quiñonez had already given up on food.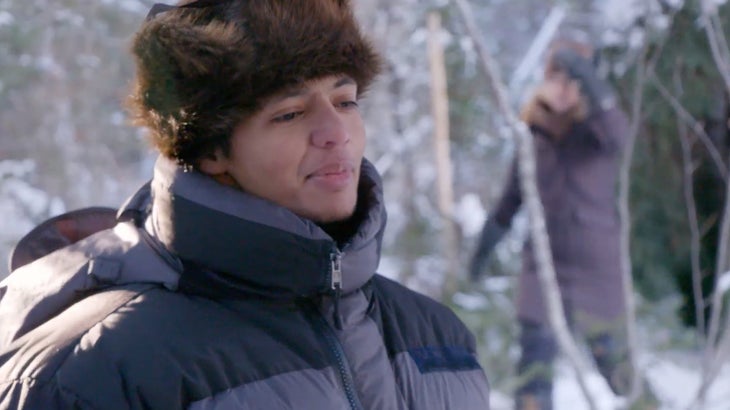 That said, Quiñonez is undoubtedly an impressive and groundbreaking champion. He's the first Latinx to claim Alone's title, and he is among the show's heartiest competitions. His habit of drinking water straight from the river without boiling it was the Alone version of Michael Phelps' huge wingspan. While I was rooting for Knoke, I have all of the respect in the world for Quiñonez.
A Rough Re-Introduction
Most seasons of Alone end with the champion being whisked away via helicopter alongside a loved one. I don't know about you, but after each season I am always left with so many unanswered questions, namely what comes next for these people?
As it turns out, the reentry to normal life isn't always easy. In my reporting for this column, I heard time and again that many cast members suffer from medical maladies like frostbite, parasites, vitamin deficiencies, or extreme fatigue. These problems can persist for months.
"I'd say the majority have some kind of health concern, whether it's long-term or short-term," Woniya Thibeault of season six told me. "It can be quite isolating to come up and have to deal with it and nobody knows what you just went through."
There's also an intense psychological challenge that cast members must face the moment they exit the wilderness. Callie Russell, the runner-up from season seven, told me that she encountered extreme sensory overload the moment she set foot in the tiny town of Yellowknife, Northwest Territories.
"It's painful—it physically hurts," Russell said. "Hearing recorded music, seeing billboards, the lights—it was all just coming at me so fast and I felt like I couldn't stop it from polluting me."
Alone puts contestants through extreme sensory deprivation, with no phone screens, or books, or whizzing cars to see and hear. But this experience can have a dramatic and positive impact on a person's senses, Russell said. As the weeks ticked by in the wilderness, Russell noticed that she could smell or hear an animal deep in the woods, or scan a hillside and see tracks in the snow. Russell told me she felt like a superhero.
"I felt so good—it was like I was finally awake because all of my senses were awake in a way that they'd never been before," Russell said. "Your mind is just functioning at such a higher level."
But her heightened sensory systems were completely overwhelmed, even in tiny Yellowknife. Russell said she couldn't walk past a billboard or a television screen without stopping to stare at it. While riding in a taxi cab one afternoon she heard an advertisement play on the radio, and for the rest of the day her brain repeated the commercial on a continuous loop. She couldn't sleep that night, or the next.
"I lay down to go to bed that night and I had memorized the ad, and my brain had to go through and process all of the information in it," Russell said. "It wasn't a switch that I could just turn off."
Russell said the reentry experienced showed her how modern life conditions our brains and sensory organs to simply filter out most of the stimulus that comes our way. She, and other cast members, told me that Alone marked a turning point in their respective lives. Going on the show made them want to slow down their lives, filter out phone screens and television, and try to recapture the freedom they enjoyed in the wild.
Kielyn Marrone, 36, another cast member from season seven, put it more succinctly: "What we demand of ourselves in modern society is too much, and I don't think people realize how damaging it is to the soul," she said.
Marrone now forces herself to take breaks from work to nap, read, or just do nothing. She pursues a four-day workweek, and spends as much time as possible outdoors. While her hikes and trips will never fully capture the experience of Alone, Marrone said they are good reminder that a simple life can be just as fulfilling as a complex one.
"When you're out there, it's like what am I doing today? I'm going to get a bunny, build a fire, and then I'll skin that bunny and eat it," Marrone said. "And then I'm going to go to bed."
Lead Photo: History Channel/A&E Network