The Making of an Unforgettable 'Blue Planet II' Scene
The cinematographer of episode four talks log chasing, finding small but amazing stories in a vast ocean, and not being afraid of sharks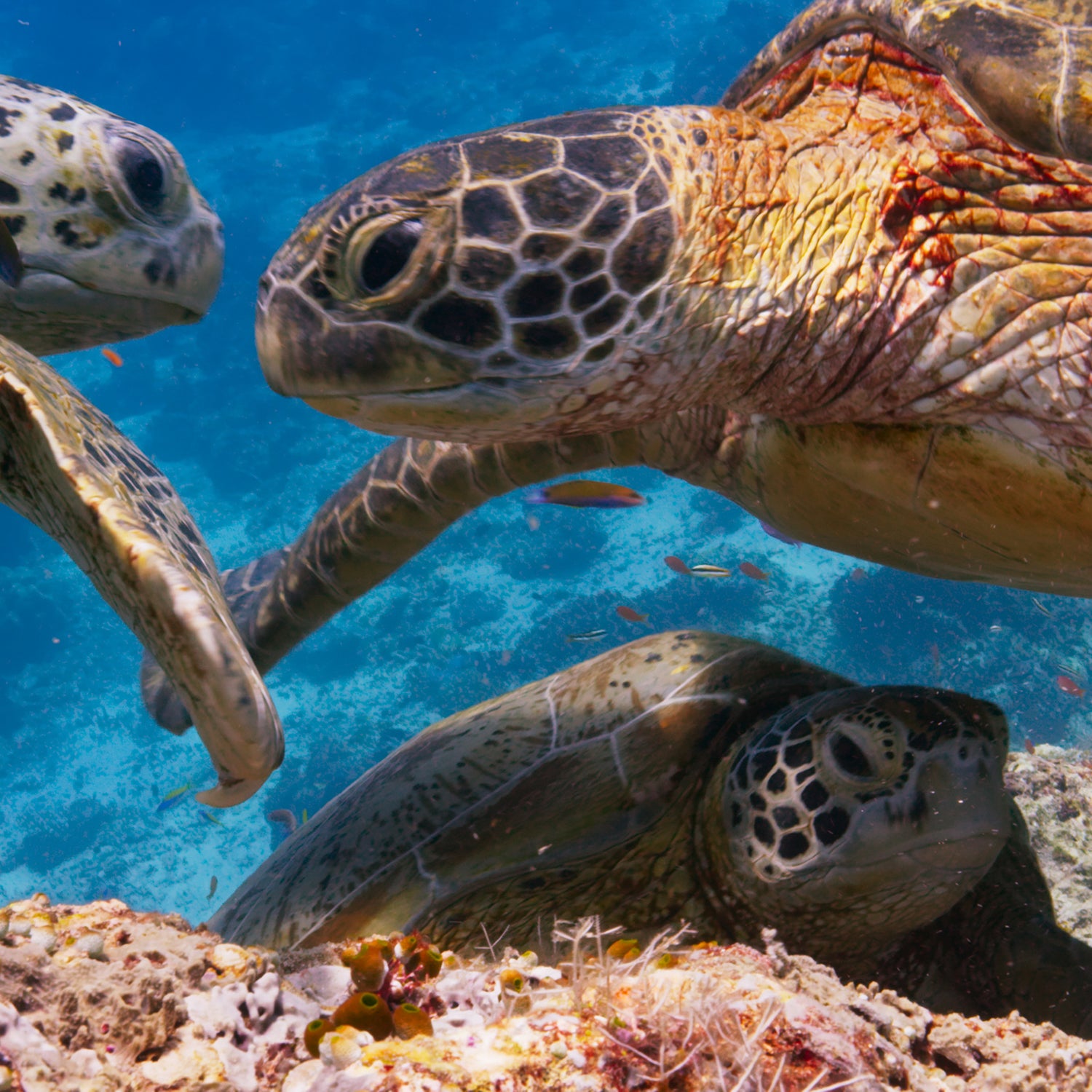 Heading out the door? Read this article on the new Outside+ app available now on iOS devices for members! Download the app.
It took four years of research and millions of dollars to deliver the stunning visuals of Blue Planet II. The BBC show began playing in the United States on January 20 and will air new episodes every Saturday. Like its 2001 predecessor, Blue Planet II covers a huge number of locations both near and underwater (in 39 countries, to be exact) and explores the relationship between humans and the Earth's bodies of water. The series is a stunning educational saga, in part due to Hans Zimmer's musical backdrop, David Attenborough's comforting voice, and the incredible cinematography.
It's been a hit worldwide. In China, an estimated 80 million people watched the premiere, causing the nation's internet to crash. While producers included environmental themes that visualize how plastics litter our waters, the show's best moments lie in storytelling that blurs the lines between human and animal traits. We watch bottlenose dolphins teach their young the medicinal attributes of gorgonian coral and a harlequin tuskfish crack open a clam in its "kitchen."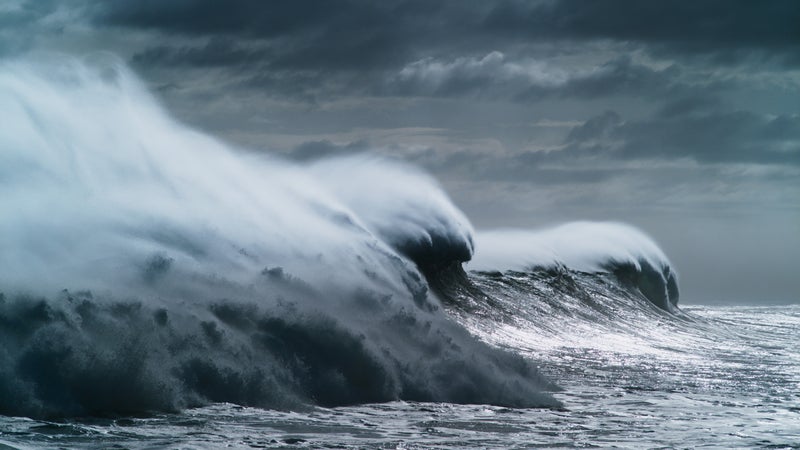 Episode four, "The Big Blue," explores the ocean far from shoreline, in the so-called "marine desert" where the largest and smallest sea creatures swim. While working on the episode, South African cameraman Roger Horrocks and producer Orla Doherty tried, but failed, to film the rare "boiling sea" phenomenon, the result of hordes of tuna and dolphins leaping from the water to catch prey. Instead, they lucked upon a much-discussed three-minute scene of a baby sea turtle as it floats beneath a log—and is then attacked by a shark. We talked with them about what it took to create such a unique scene, which you can see on BBC America on February 10.
---
OUTSIDE: It seems really hard to find any animal, let alone a small one, in the middle of the ocean. What are your techniques for narrowing down the field?
HORROCKS: You're trying to find an animal in this huge place, and there are a bunch of variables that can lead you to where you want to be. It really depends where it is in the ocean you're trying to operate. For blue water, or open water, you're spending three or four weeks. We did 25 days at sea, averaging ten hours a day, and I was in the water about an hour a day.
How do you know where to start?
HORROCKS: Well, you know that prey fish will be there early in the morning and late in the evening. And you ask around for local knowledge from fisherman. I've always got a pair of binoculars with a stabilizer looking for birds. A critical indicator of activity is bird life. Where there are birds, there's sea life.
So you've found your subject, then you pull the boat back a ways, slide off the back of the deck, and swim over to sneak in for the shot?
HORROCKS: There's no such thing as sneaking up on things underwater. They always see you before you see it. I'd say 50 to 70 percent of shoots fail because we disturb the action.
How do you get the shot?
HORROCKS: You can't use a long lens; you've got to show yourself and become part of the action.The critical thing for image quality underwater is minimizing the amount of water between you and the subject, so the greater the distance, the lower the image quality. You want to get really close. You want to be feet from the subject, max.
How did you decide that you would chase down the "boiling sea"?
DOHERTY: At the inception of the project, the BBC came to the producers and asked for ocean stories that hadn't been told or documented—something that would hold the eyes of viewers worldwide. So first we spend a lot of time at the desk. I talked to about 250 scientists over the four years [that we worked on this project], because they hold the secrets. Every single shoot I worked on had a scientist at its heart. There's actually something like 12 scientific papers being written about wildlife behavior from our filming trips.
What made capturing the event so difficult?
DOHERTY: It was a disastrous start, even though we did an awful lot of intensive research talking with divers, fishermen, scientists, and locals. It was the first shoot in the entire series. They wanted to get the lanternfish, a deep-sea fish that's one of the most plentiful in the sea. When there's a massive spawning event, the sea erupts with tuna chasing the lanternfish. It just boils. We spent three weeks combing the ocean and found absolutely nothing. El Niño was happening, and the water temperature rose, and it flipped a switch, so the lanternfish didn't spawn.
HORROCKS: I was there as the underwater cameraman. While we were struggling, I happened to see this log floating along. I knew sea life congregated around objects like that in the open ocean, so I followed the log. I wanted to tell the story about how these objects wash into the ocean, collect barnacles, and then create a small ecosystem. It was an amazing moment.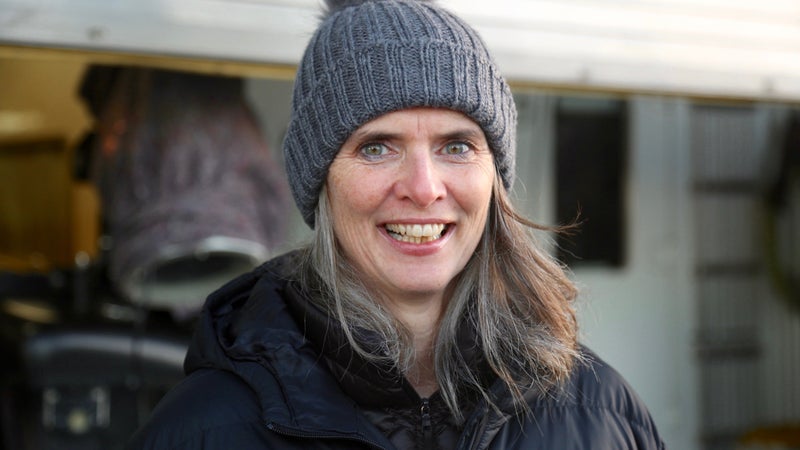 What were you thinking as you got into the water?
HORROCKS: You go in and get your master wide—a picture that describes your overall scene. Then you identify the characters or subjects; then you get details about what they're doing; then you've got to get your cutaways, your up-close shots.
How did you stay still enough to get the sea turtle shot?
HORROCKS: In that particular situation, I wasn't tied to anything, so I found the current and was able to swim along with the log, but I had a small window of time, only about two hours. 
As you were filming, a silky shark grabs the sea turtle by the fin and jerks. You were right there with them. Are you afraid of any of the animals?
HORROCKS: When I started off, I dove a lot with sharks and then got a bit blasé; then you get confident. The older I've gotten, I've gotten more cautious. If the water is too murky, I'm not getting in. I don't ever get into the water being afraid or thinking I'm going to be attacked. Sometimes a shark is in a frenzy or the dolphin is going off—sometimes you're in the bait and the sharks may mock-charge you or bluff you, and you might get bumped. But I'm not afraid. If they wanted to get you, they could.
Episode four will premiere February 10 at 9:00 Eastern/8:00 Central on BBC America. You can catch the rest of the eight-episode series on Saturday nights on BBC America.
Corrections:
(06/09/2023) An earlier version of this article incorrectly said new episodes of the show will air every Sunday; the show airs on Saturdays.
Lead Photo: Courtesy of BBC