'Citadel' Is the Tech Future of Adventure Film
The first full-length mountain film to be shot entirely in 4K is no gimmick: it's a game changer for high-action, small-budget productions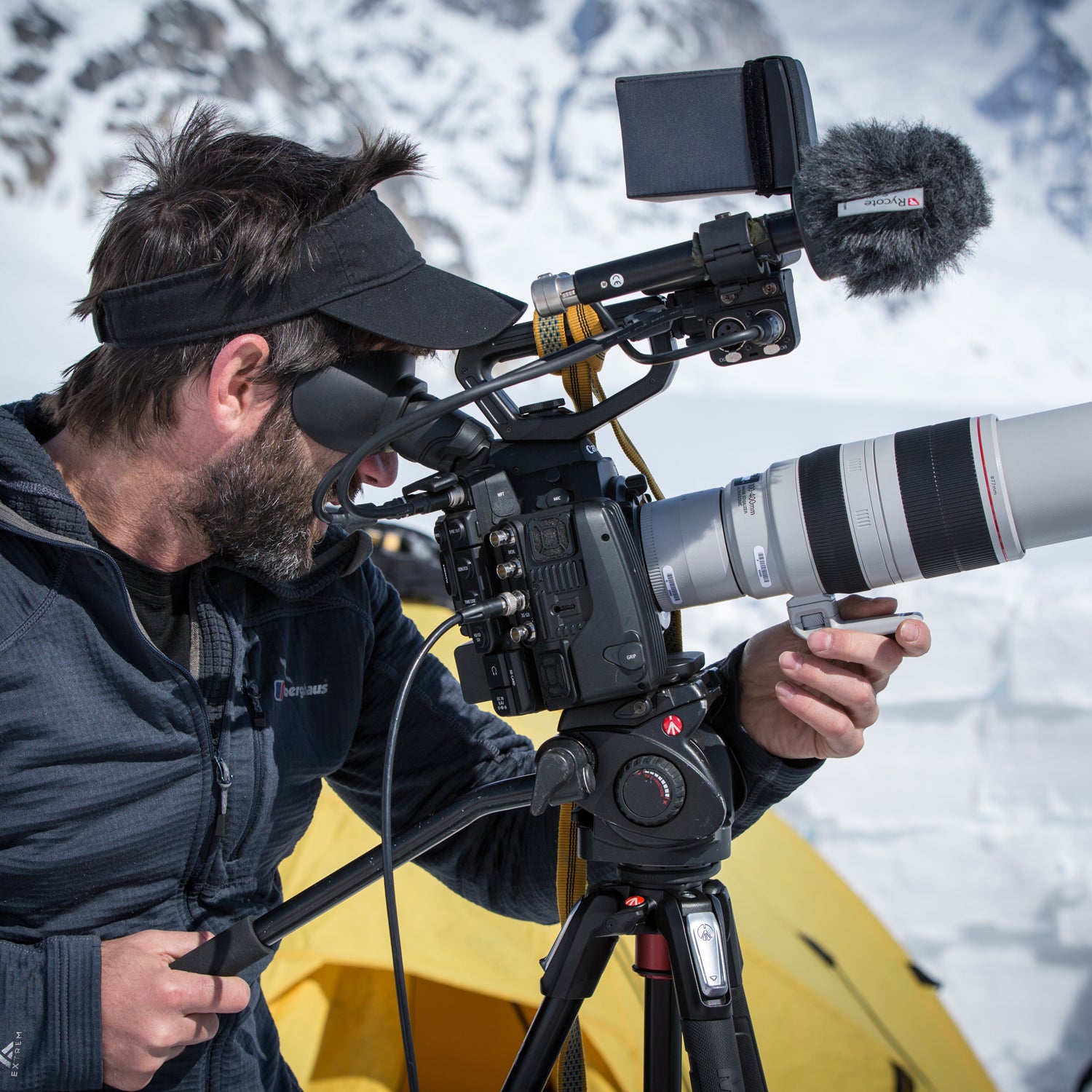 Posing Productions(Photo)
Heading out the door? Read this article on the new Outside+ app available now on iOS devices for members! Download the app.
Just before mountaineers Matt Helliker and Jon Bracey arrived in April 2015 at the base of the Citadel, a remote and unclimbed Alaskan peak in the Neacola range, 11 feet of snow fell on the mountain. Their entire planned route for a first ascent was plastered to the point where the men couldn't see what they were climbing on. 
Their feat is all the more impressive for it—and a little ironic. Citadel, a 50-minute film helmed by British filmmaker Alastair Lee that follows their first ascent, is the first full-length mountain film to be shot entirely in 4K resolution. From an ice axe sending crystals flying in minute detail to storm clouds flowing over sharpened rock peaks of the Neacola Range, it's a high-detailed treat for viewers (though it's worth mentioning that you'll have to watch on a screen made for 4K to get the full effect). And while 4K is by no means a novelty these days, it's a promising development to see a small production company shooting a full-length movie in 4K—in the backcountry of Alaska, no less. It's an exciting first look at how smaller, cheaper, and more accessible 4K cameras are going to upgrade the look of small-budget adventure films.
Bracey, 38, and Helliker, 35, are both world-class alpinists from the UK who have climbed together occasionally over ten years. Each has an impressive resume with many first ascents, notably The Cartwright Connection, four days across the Moonflower buttress on Alaska's Mt Hunter, which they completed together. And yet the Citadel was more of a challenge than they expected. "It turned out to be much harder than anticipated," filmmaker Alastair Lee says. "Much steeper and bigger than it looked, every pitch was a huge undertaking." At 6,522 feet, the mountain is not impressive for its high altitude so much as for its technical challenges. The climbers dealt with wildly varying terrain: tricky cornices, exposed snow ridges, steep rock and ice, and avalanche-prone slopes. 
With the painstaking focus required of the climbers on this expedition, Citadel's 4K resolution is a key storytelling tool and not just a high-tech gimmick. 4K has a whopping four times the amount of detail of 1080p, which was previously the leading standard of HD. 4K feels like looking through a window in real life. Very few people have access to television screens or computer screens that are made specifically to show 4K at the time of this writing, but you'll still notice the difference. In rock that would have looked more like blanket of gray at 1080p resolution, you can see the same nooks and crannies that the climbers saw and the snow has more visible texture. The technology does a much more convincing job of reproducing reality.  
In rock that would have looked more like blanket of gray, you can see the same nooks and crannies that the climbers saw and the snow has more visible texture.
It's filmmakers who benefit most from this: they get to work with incredibly more detailed footage, which also adds a layer of flexibility to editing—zooming in on a shot after the fact, for example. And it's a far more accessible way to get high-quality video. To achieve a similar look with film, you would have to shoot on 35mm film, which is very expensive. (That's mainly because of the cost of the film itself—each roll of professional-grade Kodak 35mm film, for example, would run you about $800—and holds just 11 minutes of footage.) Citadel indicates that smaller-budget filmmakers are closer to choosing 4K over lower-resolution options, because logistics and price are becoming less of a barrier. It's even more exciting for adventure filmmakers, who usually need to go light on equipment and have cameras that can keep up with the action. While film cameras are big and bulky, Lee shot Citadel with the Canon C500. That camera is only slightly bigger than the average DSLR, which afforded the filmmakers a high degree of maneuverability. Bracey and Helliker also carried GoPro Hero4 Black edition cameras, which shoot in 4K, but a Canon C500 offers greater sharpness and depth.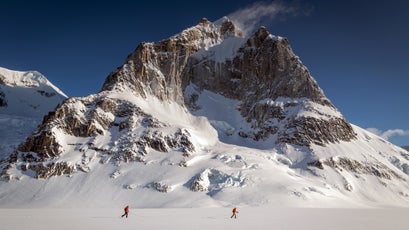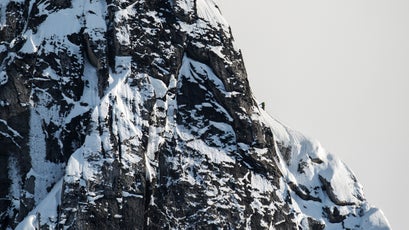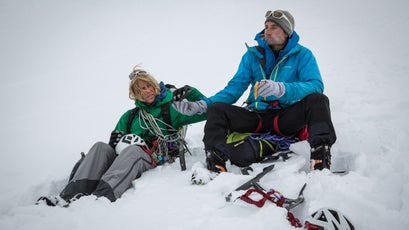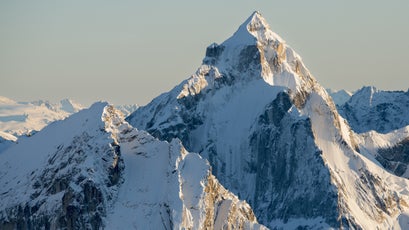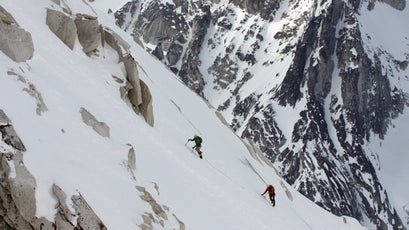 Lee knew the benefits of shooting in 4K when planning out the film: "There is quite a demand for 4K content, particularly of something as visual as a mountaineering film," he says. But he also knew the logistics are still tricky for production companies with more limited means. One of the downsides of 4K is that the footage takes up a ton of hard-drive space and the C500 only shoots to an external recorder. This means more stuff to lug (and potentially break) while in the field, and all of that equipment increases the power demand, too, so you'd better bring more batteries. Lee "flat rejected" shooting in 4K initially because of those challenges. But he came around to the idea when the company that helped him obtain helicopter footage of the area asked him whether he'd like it in 4K or HD, and he considered how much more stunning it would look. "A difficult or seemingly impossible challenge is what gets me fired up about adventure filmmaking," he says. "It's supposed to be really, really hard!"
Citadel is currently making the rounds with the Brit Rock Film Tour, and it will be available to download from Vimeo starting December 1, and it will hopefully make its way to select theaters, as well. 
Lead Photo: Posing Productions