20 Essential Works of Climate Fiction for Your Reading List
The past few years have seen a boom in fiction about the climate crisis. Here are our recommendations for some of the most interesting titles out there, from Octavia Butler to Jenny Offill.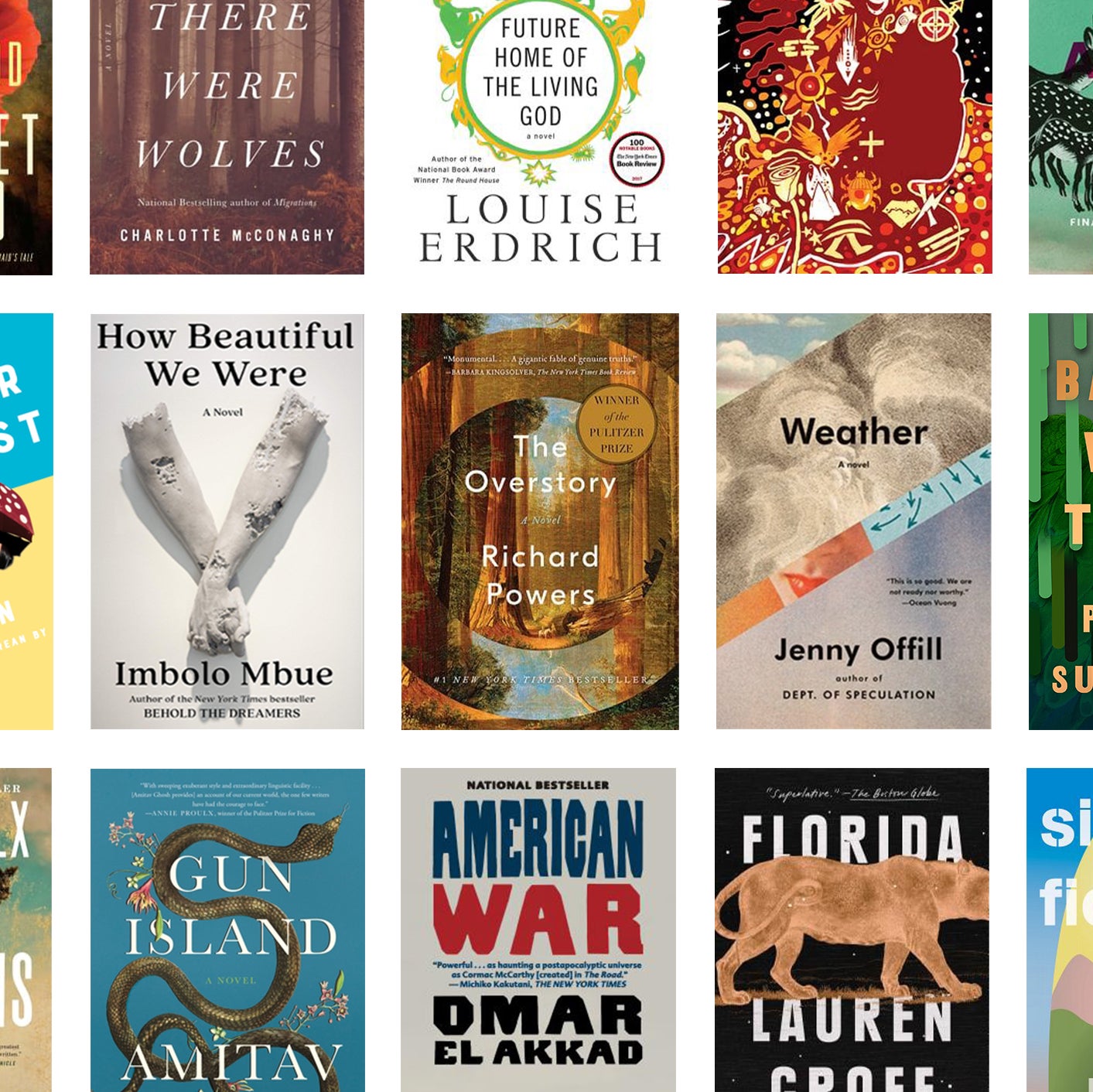 Heading out the door? Read this article on the new Outside+ app available now on iOS devices for members! Download the app.
We're relaunching the Outside Book Club this week, and to celebrate we're publishing a series on how the booming genre of climate fiction is helping us see our changing planet in a new light. You can learn more about the book club here, or join us on Facebook to discuss our October pick, Bewilderment, a new work of climate fiction by Richard Powers.
---
Wildfires, drought, catastrophic hurricane seasons: we no longer need the imaginative powers of fiction to reckon with the implications of climate change. Gone, too, are the days when ignoring the issue was plausible, when escapism was a viable option (or even a particularly comforting one). But while climate fiction has the power to unnerve and even terrify, it can also teach us crucial and illuminating lessons about the world we have left behind and that which lies ahead.
Though the books on this list span genre, space, and time, a number of themes recur. Many are speculative, depicting dystopias induced by eco-collapse and emboldened by corporate greed. Several involve characters dealing with the ramifications of environmental racism. Flooded coastal communities appear more than once, as do stories buoyed by precocious young narrators. Nearly all include requiems to a lost or dying earth, country, or landscape. But whether envisioning a world that has yet to come to pass or depicting the one we already live in, threads of hope, resilience, and surprising creativity emerge in almost all.
Here are 20 recommendations to add to your shelf. 
Parable of the Sower, by Octavia Butler (1993)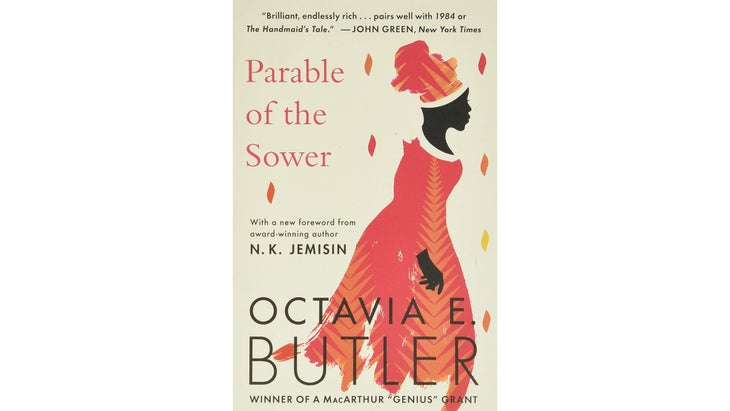 Though initially published in 1993, Butler's speculative novel has enjoyed a renaissance in the past few years: it emerged on The New York Times' bestseller list for the first time last fall, and a film adaptation was recently announced. At the time of publication, Parable of the Sower was set 30 years in the future; now, as we approach the year in which the novel begins, there's no better time to take stock of the ways Butler has proved most prophetic.
Parable of the Sower is narrated by Lauren Olamina, a teenage girl living in 2024 in a United States besieged by resource scarcity, drought, high rates of violence, and extreme wealth inequality. At first she counts herself one of the lucky: she's well-off enough to keep herself relatively safe inside a walled community in Southern California. But even that safety proves tenuous, and soon she is forced to flee north, along highways clogged with other migrants on foot. Meanwhile, an authoritarian president loosens environmental and labor protections, and fires wreak havoc on the landscape. Though Butler's vision may be more anarchical than the United States of today, her prescience—particularly regarding the urgent climate threats faced by California—is undeniable.
The MaddAddam Trilogy, by Margaret Atwood (2003, 2009, 2013)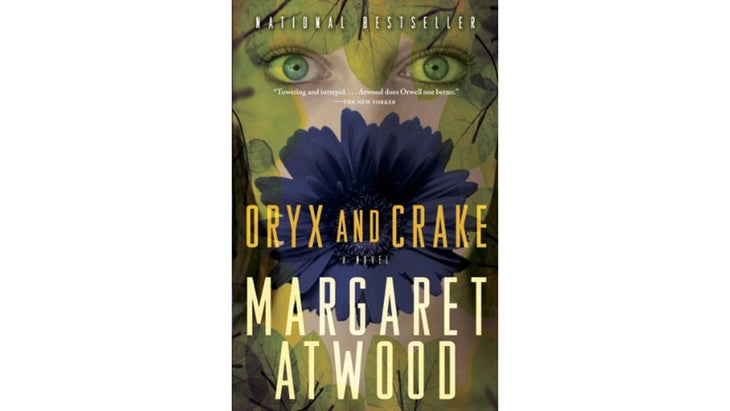 Oryx and Crake, The Year of the Flood, and MaddAddam are the three novels that comprise Atwood's trilogy, which takes place before and after an apocalyptic plague. Prior to the plague, climate change has already led the planet into a bleak, dystopian future: bullet trains run between privatized compounds housing corporate employees, while those less fortunate live outside in the polluted and gritty "pleeblands." When Crake, a brilliant scientist, hatches a plan to create a humanoid species devoid of the flaws that destroyed the earth in the first place, his intentions prove more sinister than they appear.
What distinguishes Atwood's dystopia from other fictional corporatocracies is her emphasis on biotech run amok. Certain conceptions of hers, like lab-grown meat, have already come to pass in our own world, with proponents advocating for its sustainability and detractors arguing that it will do more harm than good. Atwood's exploration of the dark underbelly and unforeseen consequences of genetic engineering under unchecked capitalism make it well worth a read.
Salvage the Bones, by Jesmyn Ward (2011)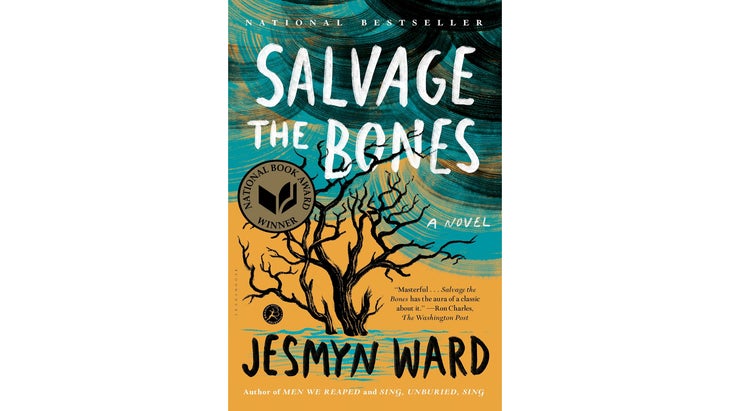 Ward's sophomore novel, the first of two to win her a National Book Award, is set in a southern Mississippi bayou town in the days before and after Hurricane Katrina. Fifteen-year-old Esch narrates the story, as she and her family stockpile food and board up the windows, while the rhythm of their daily life beats around them: Esch is harboring a life-changing secret, and her brother, Skeetah, is preoccupied with the birth of his pit bull's litter. Their father is a struggling alcoholic and often absent, though he becomes the most concerned about preparing for the hurricane, the threat of which looms larger every day.
Ward has said that she wrote Salvage the Bones in part as a response to those who criticized families like hers for not evacuating prior to Katrina or for choosing to return afterward. The novel is extraordinarily tender, intimate, and meditative, while at the same time speaking to the larger structural forces that restrict the movement and options of Esch and her family. Sixteen years on from Katrina, more recent disasters like Hurricane Ida prove that "once in a lifetime" storms have become alarmingly routine, and Salvage the Bones remains an essential read.
American War, by Omar el Akkad (2017)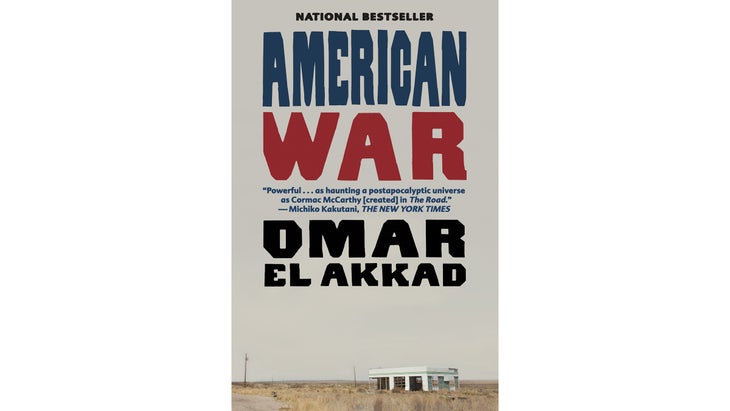 It's 2074 and history is about to repeat itself: when a bill banning the sale of fossil fuels goes into effect, several southern states secede from the United States, setting off the beginning of a second Civil War.
El Akkad's protagonist is a young girl named Sarat, who grows up in a riverside town in coastal Louisiana that has been transformed by erosion and rising seas. She has no conception of winter or real cold, dismissing what she's been told about snow and ice up north as nothing more than a fantasy. When Sarat and her family are sent to live in a refugee camp, she sets off on a profound and radicalizing journey.
While this future might seem improbable, climate change has already been linked to exacerbating civil conflict and hastening the global refugee crisis, even as it continues to be politicized. The first American Civil War is never referenced on the page, but the parallels in El Akkad's fictional second Civil War are everywhere, familiar historical rifts rearing up to highlight a uniquely American struggle. American War lays disturbingly plausible groundwork for social upheaval, if and when we finally get serious about challenging a fossil-fuel economy.
Bangkok Wakes to Rain, by Pitchaya Sudbanthad (2019)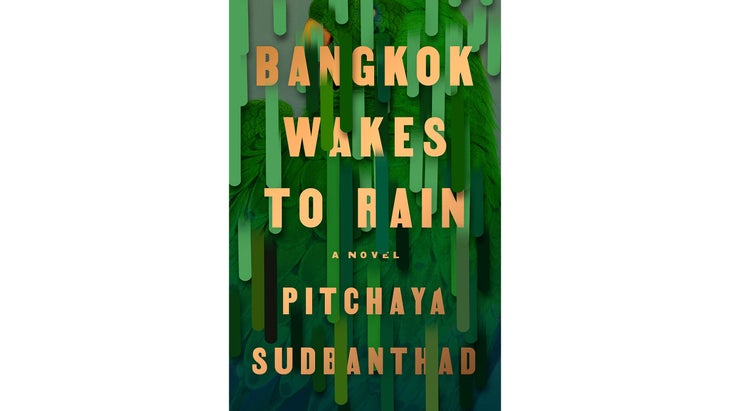 We have all seen the headlines: Venice is sinking. Less reported on, however, is the vulnerability of Bangkok, a city 40 times more populous than Venice, and one that is sinking at a much quicker rate. In Sudbanthad's debut novel, an ambitious set of interconnected narratives bring that reality to life, taking us from Bangkok in the early 20th century to a flooded "New Bangkok" in the late 21st.
Even prior to the flooding, Bangkok's humid climate and rain suffuse the novel's lush prose. Sudbanthad barely references climate change as a larger force, and he avoids treating the flooded city simply as a tragedy or a consequence stemming from a failure to act. But that lack of moralizing is precisely what makes the book so powerful. The flooding reads instead as an inevitability, one that its residents must adapt to: in the future, children from low-lying neighborhoods have embraced a life on the water, ferrying tourists on glass-bottomed boats through streets now transformed into canals. There is grief for the loss of the old city, particularly among those characters old enough to remember a time before, and for the readers, too, as Sudbanthad takes us past drowned landmarks depicted earlier on dry land. Yet resilience and creativity also emerge, as people carve out a new way of living in a city metamorphosed.
Weather, by Jenny Offill (2020)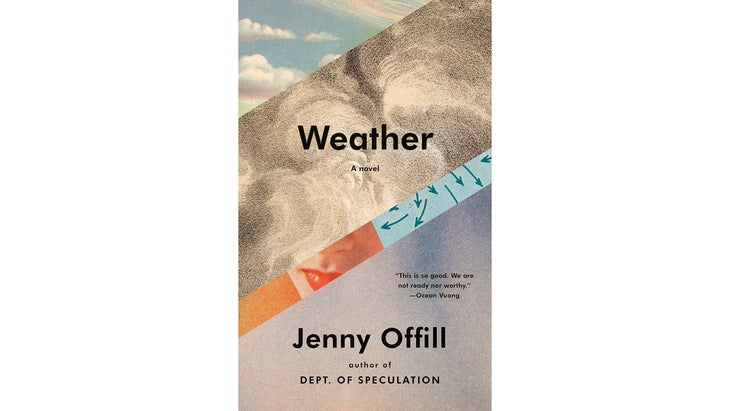 There is no apocalypse in Offill's third novel, though there is plenty of apocalyptic thought: her protagonist, Lizzie, is a university librarian who moonlights by fielding listener questions for Hell and High Water, a doomsday climate podcast hosted by her former academic mentor. Lizzie is not particularly well-off, but she is a woman living in Brooklyn, not particularly in danger of any immediate environmental disaster. Yet her existential fear and growing obsession with climate change begin to thrum in the background of her daily life as she goes through the motions—whether getting her son ready for school, helping her brother with his recovery from addiction, or attempting a meditation class in a half-hearted effort to quell the chaos in her mind.
Offill's signature fragmentary style fires on all cylinders in Weather, creating a novel driven less by plot than by mood and atmosphere. Lizzie's mounting anxiety—what Offill has called "ambient dread"—may resonate deeply with those of us fortunate enough to still be a step removed from imminent climate disaster. But Lizzie recognizes a future that we are all approaching. Self-aware and sharp, Weather raises compelling questions about complicity versus helplessness, and wonderfully depicts the unnerving discomfort of how it feels to sit around, waiting for the world to end.
A Children's Bible, by Lydia Millet (2020)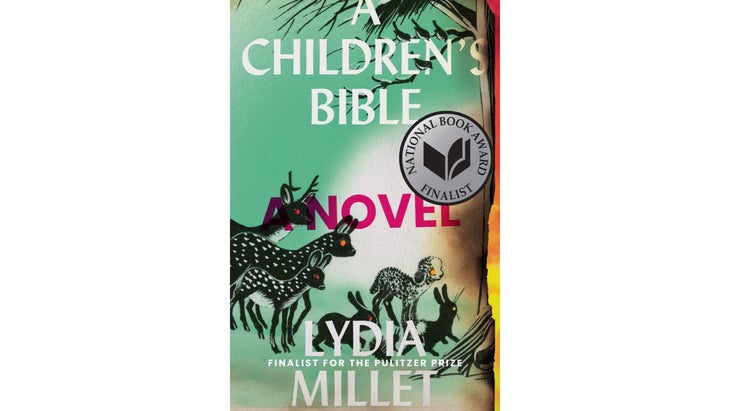 In Millet's latest novel, a group of children have been thrown together at a vacation home rented by their parents, where the adults are too wrapped up in their own hedonism and debauchery to do much parenting at all. At first this is merely a point of disgust for the children who, by contrast, are quick-witted and precocious, desperate to distance themselves from their elders. But as a severe storm bears down, conditions grow increasingly desperate and the parental incompetence starker and more reprehensible.
A Children's Bible helps illuminate a particular form of environmental inequality, especially when read in conjunction with Salvage the Bones: Millet sharply skewers the privilege of the families in this novel, who are wealthy and connected enough to flee to a safer location and eventually ensconce themselves behind the walls of an estate. Yet even their improved material conditions can't fully save what remains rotten—not just the apocalyptic aftermath of the flood, but the abdication of responsibility. These individual relationships reflect the generational grief and anger expressed by young people today about the world they have been left to inherit. Millet writes about children and teenagers with not just empathy but deep admiration, and her voice is so confident and wry that the devastating moments hit you almost without warning.
The Ministry for the Future, by Kim Stanley Robinson (2020)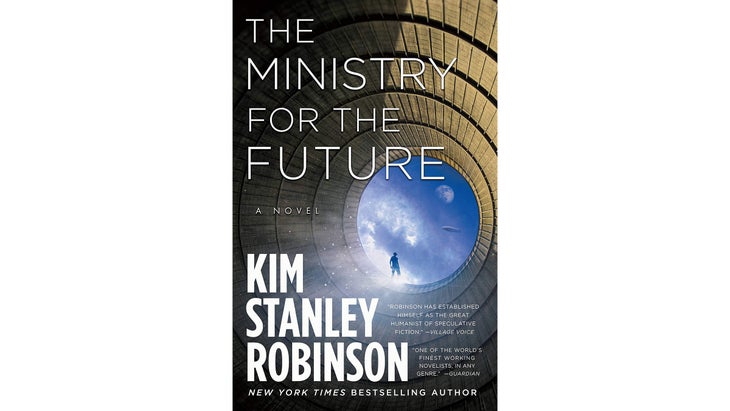 In his most ambitious and fascinating novel to date, acclaimed science-fiction writer Kim Stanley Robinson pulls from a real article in the Paris climate accords—allowing for the creation of "subsidiary bodies as deemed necessary for the implementation of this Agreement"—to create a fictional organization that is tasked with advocating for all future citizens of the planet.
The novel pulls you in like quicksand. Told in short chapters, and in a variety of perspectives and prose forms, The Ministry for the Future is at times a quiet meditation on collective trauma, at others a brilliant geoengineering proposal, and still others an economic manifesto calling for the overhaul of the global monetary system. The opening tragedy—a 2025 heat wave in India that kills upward of 20 million people in a matter of weeks—haunts the remainder of the book. The ministry faces constant bureaucratic red tape, lack of enforcement, and severe underfunding. Climate disasters pile up exponentially as the decades pass and a budding ecoterrorist group takes to more extreme tactics: crashing fuel-guzzling commercial flights, sabotaging power plants, and holding attendees at Davos temporarily hostage in an attempt to reeducate the elite power brokers of the world.
While The Ministry for the Future is unflinching in its frank rendering of our global climate emergency—leaving us with the sobering understanding that even our "best case scenario" future will inevitably be accompanied by devastating loss—it is also astonishingly imaginative about the human capacity for innovation. Robinson's novel is so convincing, and so well researched, that at times it's almost easy to forget it's work of fiction rather than a blueprint of what's to come.
How Beautiful We Were, by Imbolo Mbue (2021)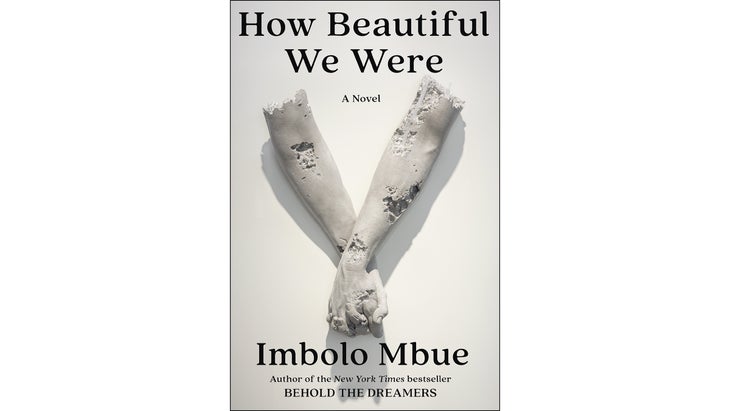 While several of the books on this list deal with the long-term ramifications of burning fossil fuels, How Beautiful We Were explores how extraction itself can be just as devastating to the immediate surrounding environment. Set over decades in the fictional West African village of Kosawa, Mbue's novel tells the story of the ruin wrought by an American oil company. In Kosawa, Pexton's unsafe drilling practices (and other negligence) has led to poisoned water, infertile land, acid rain, and the deaths of several children. Kosawa's country is unnamed and Pexton is fictional, but this only underscores the fact that the injustice Mbue describes is not an isolated event, but rather a recurrent pattern of exploitation by neocolonial powers.
How Beautiful We Were has multiple narrators but concentrates on one of the village children, Thula, who grows up to be a revolutionary. The nation's dictator has sold out to Pexton, and with competing interests abounding, there is little consensus among Thula and the other townspeople of who to trust or how to proceed. The novel balances stunning prose, depicting the characters' elegiac love for their land and community, with a sobering lesson about the implications of environmental racism.
Once There Were Wolves, by Charlotte McConaghy (2021)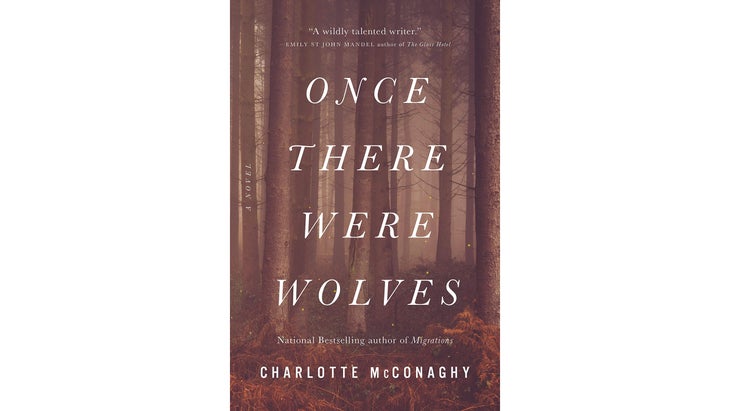 On the heels of her 2020 bestseller, Migrations, McConaghy returns with her second novel to center around ecological issues. The narrator, Inti, is leading a rewilding project in Scotland, helping introduce wolves back into the Highlands. Her program is based on a real success story from Yellowstone National Park, where a controlled reintroduction a quarter of a century ago has helped restabilize the ecosystem.
The farmers in the community don't care about this success—they don't want the wolves there, nor do they want the rewilding project to come at the sacrifice of their arable land and their livelihood. Inti is frustrated that they cannot seem to see the greater good for the sake of the ecosystem, but she is also motivated by an intense connection to the wolves. Though Inti is her hero, McConaghy presents the conflict with careful nuance, never vilifying the other side. The novel reads like a literary eco-thriller, packed with action, crime, and romance, but the most compelling and complex moments involve that mounting tension between the townspeople and the scientists.
Beyond the challenging ethical questions floated about what it means to be a steward of the planet, the novel is beautiful to read. McConaghy has written an environmental love letter, the landscape and the wolves evoked in striking and tactile imagery.
Read These Next
More great climate-fiction picks from Outside's editors include:
The Fifth Season, by N.K. Jemisin
Florida, by Lauren Groff (read our review)
The Disaster Tourist, by Yun Ko-eun, translated by Lizzie Buehler
Future Home of the Living God, by Louise Erdrich
Barkskins, by Annie Proulx (read our review)
Fever Dream, by Samanta Schweblin, translated by Megan McDowell
The Overstory, by Richard Powers
Gun Island, by Amitav Ghosh
Site Fidelity, by Claire Boyles (read our review)
Octavia's Brood, edited by adrienne maree brown and Walidah Imarisha
Trending on Outside Online