Everything Our Editors Loved in February
The books, movies, podcasts, music, and more that our editors couldn't stop talking about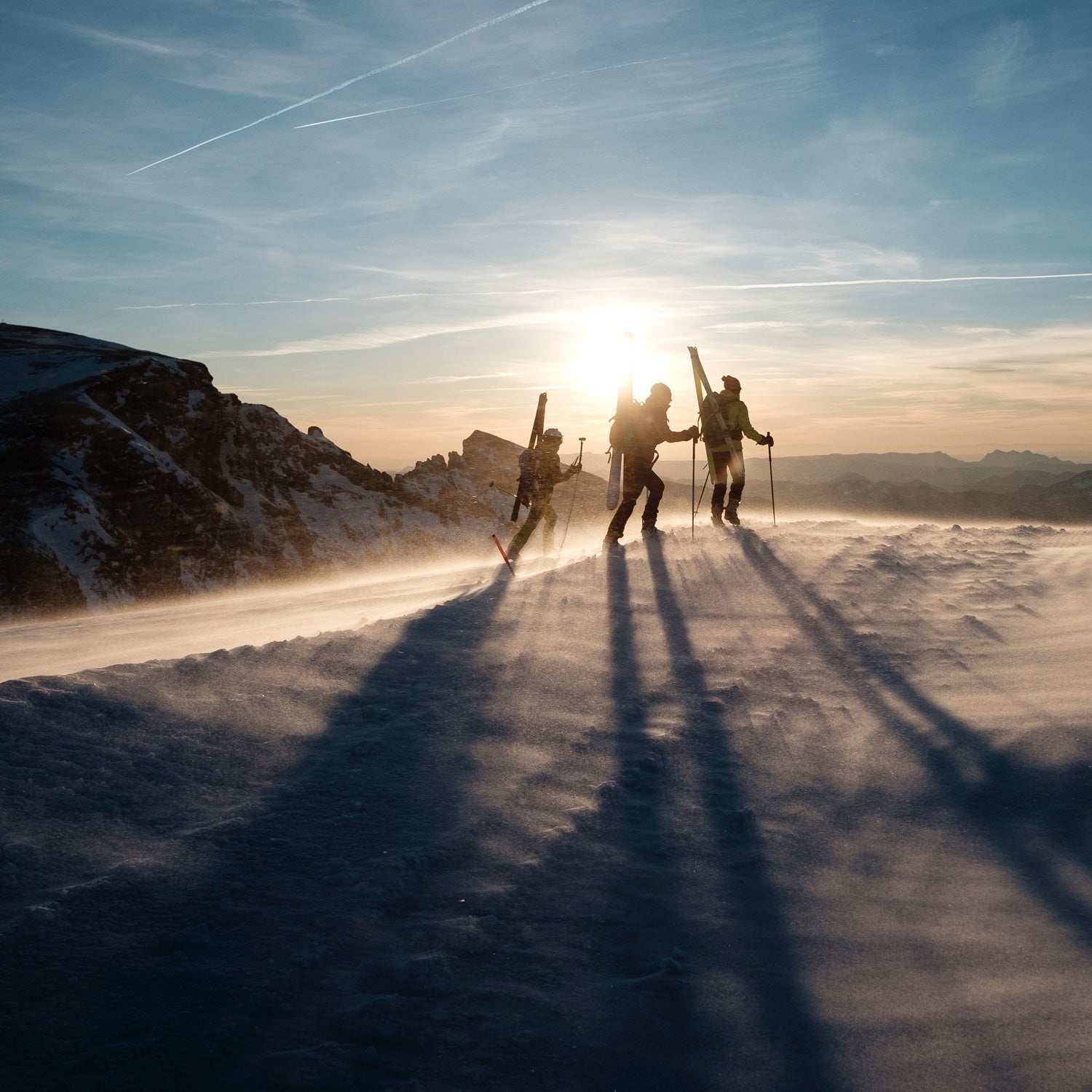 Heading out the door? Read this article on the new Outside+ app available now on iOS devices for members! Download the app.
It may have been a short month, but this February we still got generous amounts of snow (thank you, El Niño!) and heaping servings of culture (for that, we have ourselves to thank).
What We Read
I've been devouring The Mastermind, a new book by Evan Ratliff. The story follows a man named Paul Le Roux and an unbelievable web of crimes he committed, starting with a shady online pharmacy network and progressing quickly into much darker territory. The whole thing reads like fiction—complete with a dramatic book jacket tagline: "Drugs. Empire. Murder. Betrayal."—but Ratliff is a seasoned reporter who spent years conducting research and interviews from all over the world. If you need convincing before diving in, Ratliff went on Reply All to talk about the book, and that episode will definitely hook you.
—Molly Mirhashem, senior editor
This month, I read A Manual for Cleaning Women, a collection of short stories by Lucia Berlin. She passed away in 2004 and didn't get much recognition (or much work published) during her lifetime. The posthumous collection is mind-blowing, with shades of Denis Johnson, Grace Paley, and Raymond Carver, but then Berlin is entirely singular. Her stories take place in abortion clinics in Juarez, laundromats in Albuquerque, hospitals and rehab centers in Oakland, swinging from dark to wonderfully funny in a single paragraph. Each one feels like a little gem. I haven't been this excited about a book in a long, long time.
—Abbie Barronian, assistant editor
I just finished reading Encounters with the Archdruid by John McPhee. The nonfiction book puts David Brower, an environmental crusader and former Sierra Club executive director, on a raft in the Grand Canyon with Floyd Dominy, the man responsible for the Glen Canyon Dam. In the book's other sections, Brower goes hiking with a geologist who wants to put a copper mine deep in the Sierra and visits a wilderness island off the coast of Georgia with the man who wants to develop it with condos. The upshot is that Brower and these three men, who are on opposite sides of arguments about the environment, share a love of the wild places they visit. The book was written more than 40 years ago, but the message is still relevant. I love that it humanizes the politics of the environment without washing over the threats our wild places face.
—Ariella Gintzler, assistant gear editor
I'm halfway through Cal Newport's new book, Digital Minimalism, which offers a practical way to reclaim ownership over your social media and other digital devices. He argues for fewer technologies and conveniences and more solitude and real living. Newport designed a 30-day experiment that I will try when I've finished the book, but so far, I am overwhelmingly convinced of my own terrifying addiction and motivated to make some radical changes. If you're interested in applying a method similar to KonMari to your digital life, or if you're interested in the concept of rewilding, this could be the beginning of a healthier relationship with both technology and the outdoors.
—Jenny Earnest, audience development director
What We Listened To
Last year, Texas Monthly put together True Crime, an audiobook collection of some of its classic features in the genre, written by some of its most famous writers, including Skip Hollandsworth and Mimi Swartz. From Wanda Holloway's plot to kill her daughter's cheerleading rival to the story of Peggy Jo Tallas, who dressed as a man and robbed banks in the 1990s, it's a great introduction to the state's true crime archive.
—Abigail Wise, online managing editor
I am pretty into this new single from Lee Henke called "Take Me to the Movies." The rhythm and sentiment feel appropriate for this time of year—the icky, gray days of late winter and early spring.
—Svati Narula, associate social media editor
I'm listening to Anti by Rihanna because it is her birth month and I have nothing but respect for my president. Honestly, it is 2019, and the fact that February 20 is not a federally recognized holiday is a national shame and deeply offensive.
—Ruben Kimmelman, editorial fellow
I've been on the road a lot lately, so I've been trying to gather hours' worth of good music. At the end of February, R&B artist Kehlani released While We Wait, a mixtape that's devastatingly brief—31 minutes!—but now I'm considering ditching the rest of my playlists and just keeping it on repeat. Every single one of the nine songs is perfectly executed, with clear-eyed songwriting and plenty of room to highlight Kehlani's incredible voice. Quality over quantity!
—Erin Berger, senior editor
What We Watched and Otherwise Experienced
Raise your hand if you've ever fantasized about enrobing your body in a couple king-size duvets' worth of puffy insulation. Moncler is here for you, dear dreamer, with Versailles-worthy puffy gowns, presented at Milan Fall Fashion Week's Moncler Genius show. Created by Valentino's Pierpaolo Piccioli and model-designer Liya Kebede, the graphic prints reference African textiles while the full gathered skirts are exactly what I want to wear between dawn patrol and bedtime. For those who prefer a more traditional sleeping-bag-as-outerwear silhouette, those were also on display in 1960s-inspired flower and animal prints. Speaking of animals: Whatever will my dog wear, you ask? Moncler's Poldo Dog Couture collaboration, of course.
—Aleta Burchyski, associate managing editor
I went to see the Aspen Santa Fe Ballet company perform. It's a western-based dance company with a modern twist that performs all over the world. The dancers' athleticism and the choreographers' creativity was incredible. Even my skier-bro boyfriend loved it.
—Mary Turner, deputy editor
I finally got around to watching the third and final season of A Series of Unfortunate Events on Netflix. I adored these books as a kid, and my only complaint about this television adaptation is that it wasn't around when I was devouring the series in elementary school. While this show is definitely for a younger audience, adults will find humor in it, along with a slew of recognizable faces in the cast (Neil Patrick Harris, Max Greenfield, and Cobie Smulders, to name a few). What I love most is how this show captures all the wonder and fantasy of children's books for viewers of all ages. For once, I wasn't questioning the plausibility of kids manning a submarine or ice climbing with questionable gear. I was just enjoying the ride.
—Abbey Gingras, assistant social media editor
Lead Photo: Joris Berthelot